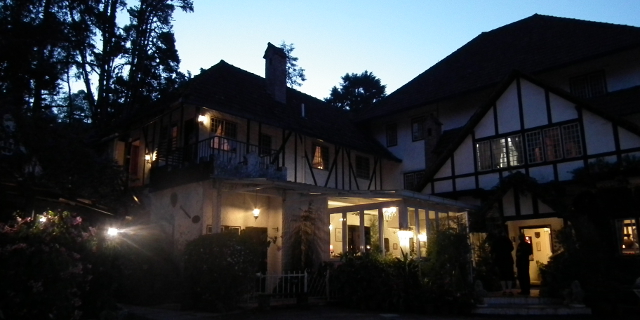 Review: The Smokehouse, Cameron Highlands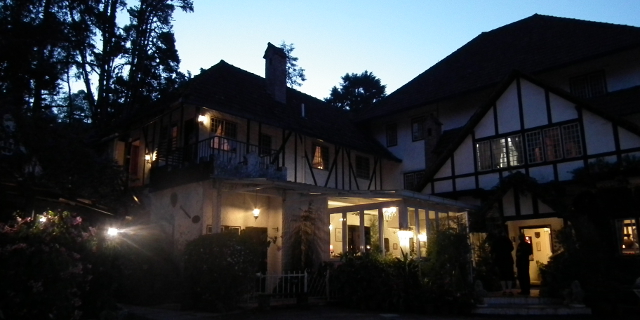 For the long Malaysian independence weekend, we decided it best to take a break from all the heat and goings-on of the city centre and, quite literally, head for the hills. The Cameron Highlands is one of Malaysia's best known places to cool down, and enjoy an "authentic" old England experience.
The journey up there takes around 3 hours, with the last 1.5 spent winding back and forth along the road, twisting and turning as you occasionally pass some absolutely dismal looking towns, like Ringlet for example. Finally, with a turn so sharp on a bend that I nearly crashed the car into a ditch, we arrived to our lodgings for the next few nights, The Smokehouse Hotel – Cameron Highlands.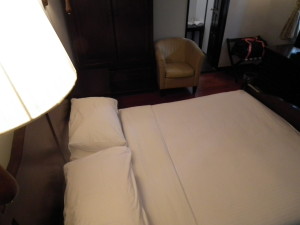 First glance was very impressive and the property looks fantastic, and sort of reminds me of a UK TV series we had back when I was a kid, Heartbeat. Into the reception area, the place seems even more like an old country pub and we grabbed a seat while the check-in formalities were carried out. After this, we were offered a tea (and coffee, in my case – some habits just don't change for anyone or anywhere) and then onwards, to be shown our room. This always comes up in my blog feedback, so yes, they do ask to see your credit/debit in advance, but on our stay there was no pre-authorisation done – just a check that you had some means to pay, which is fair enough.
On to the room, we were led back out of the main building and around to a neighbouring block I suppose I'd call it, 'Halcyon', where we were staying in one of the three rooms. The room itself was very 'cute' and reminded me more of something from Hobbiton. The room, as is the intention I'm sure, had a musty smell about it but was clean and comfortable. Interestingly, bits and pieces didn't work – for example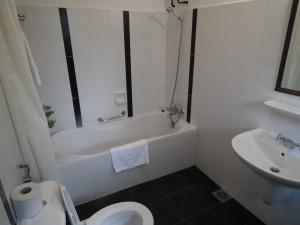 the light switch (there's no bedside lights, which I found a bit silly really) occasionally worked and occasionally didn't. The only plug in our room not being used by something else also didn't work – in fact you couldn't fit a plug into it, it had somehow warped over time.
The bathroom meanwhile reminded me of what we used to have in our house back in the 90's; an old telephone receiver-esque handle for the shower, a bizarre-looking contraption for what was presumably to heat the water up, and a pervading cold at all times. Overall though, very reasonable until it came time to bed down for the night; you see, the wafer-thin windows combined with Malaysians' love of fat exhausts on cars combined to make for some of the most sleepless nights I've had in many a year. Add to that an overzealous water-pump out behind our block, a dog occasionally howling, the sound of woodworm in the room tapping plus as morning dawned, the usual neighbours chatting away right in front of our door and it was a recipe, in terms of sleep quality, for disaster.
Honestly, the sleep was so bad we were out of there by 9:15 on check-out day. It was such a shame as the property itself is beautiful, and the lunch/dinners we had there were fantastic. I had the T-bone steak one evening and it was absolutely delicious, and while the meals by local standards were obscenely expensive, they were truly delicious. I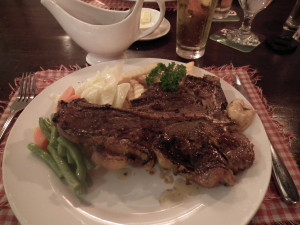 ended up feeling less-rested at the end of the stay than when we'd actually arrived. Instead, I was left with the impression that The Smokehouse is somewhere you go to have a meal, or tea, and take in the ambiance and surroundings, but not somewhere you really go to actually stay the night.
The breakfast similarly wasn't great – which surprised me considering how awesome the dining meals had been so far, how pleasant and friendly the staff were and how well thought-out it seemed to have been. You can probably imagine my disappointment at the breakfast especially coming so soon after a bad nights' sleep. There was a 'light' option and a 'full English' breakfast option. I was a bit dismayed to find both options begun with EITHER (strictly either, too) fruit juice or a piece of fruit, followed by, very strangely, a pre-poured bowl of cereal. Then, out came the full English, which had a fried egg (fried was my request), a single sausage, two pieces of bacon, a single hash brown and a spoonful or two of beans. It was all very bizarre.
Contrasting that, as I say, with the overall wonderful staff and delightful atmosphere of the dining room in the evenings, when huge portions and great service seemed to be the hallmark of the establishment. In conclusion, I'm not even sure how to end this review; because it was a great place aside from everything related to the actual 'stay', with lovely staff and, as you can see below, a great bar to wind up the night and relax. But would I stay here again? Well, sadly, no.