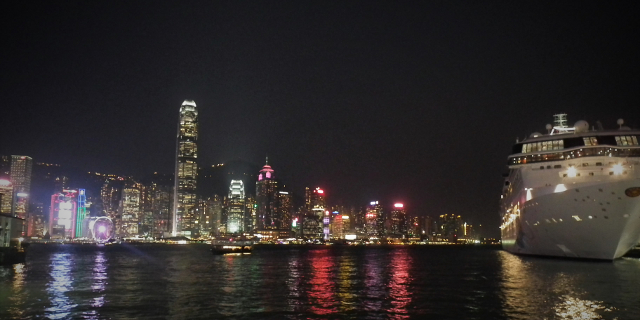 If you followed my last post, you'll know actually getting out of our hotel was proving challenging enough as it was, but somehow it just had to happen – much as I fancied the idea of just 'exploring' Hong Kong from the panoramic windows of the lounge.
I've never used Viator before (honestly, I can remember back far enough to when Viator's website was hideous and not user-friendly YEARS ago, and somehow I still carry the emotional scars of that html period to the present day), but for our trip to HK, I decided to give it a go, first trip; the Symphony of Lights Harbour Night Cruise (critically, including complimentary and unlimited beverages).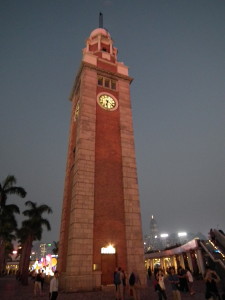 We made our way into town, coming off the MTR at Tsim Sha Tsui (try saying that after the unlimited beverages), right opposite the ready-to-collapse Chungking Mansions I stayed in previously – though it appears they've been done up massively since the old days, when kicking in your door was the most practical method of getting into your hostel room late of a night.
The cruise departed from a dock (no.3, if I remember correctly) right by the Star Ferry port. That area in itself is actually picturesque that you can seriously burn some time just wandering around, looking at the clock tower and just taking in the sheer masses of people making their way on and off the Star Ferry. There's also a shopping centre nearby, which I tipped into and promptly became lost. Note to self, do not go into shopping centres 20 minutes before night cruise.
Now, I won't say that our 'cruise' was a traditional or even a non-traditional junk by any means; perhaps 'junk' does describe it aptly though. Instead, it was a double-deck diesel-belching mammoth that creaked and swayed with all the modern stabilisation technology of 50 years ago every time we hit some wake but you know what; it was perfectly fine for one and a half hours of sitting out in the warm breeze of a Hong Kong evening.
More importantly, that Hong Kong skyline is something that just can't be beaten – we set off from our port down towards the Ritz-Carlton/ICC before swinging a wide turn to line up with the Central side just in time for the light show.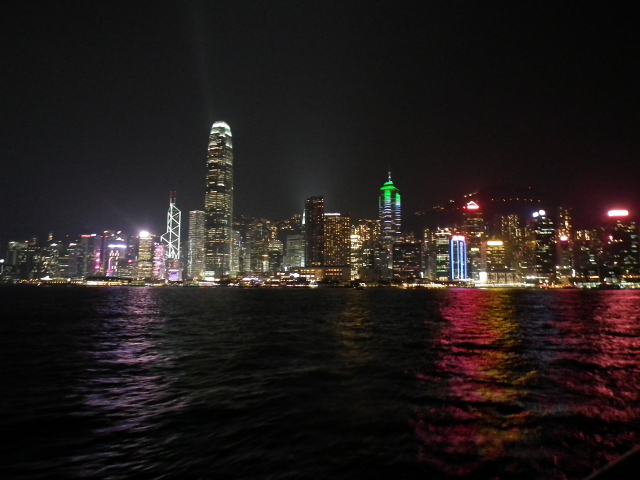 Honestly, the last time I saw the light show was plonked down on the Kowloon side with a plastic bag of beer cans beside me (and friends – I wasn't sitting there like that by myself, that really could have been considered a problem) and it seemed incredible, but with the benefit of many more years and cities under my belt, I just didn't find the light show that fascinating this time. It all seemed a bit piecemeal and after making sure that the bar was indeed complimentary, I returned to my seat and just decided to admire the skyline as it was, show or no show.
The next morning, not one to miss out on an opportunity for some more sightseeing, Viator once again came into play and we took the 'Best Hong Kong Island Half-Day Tour'. Unfortunately we again had to make our way to TST (I'm not writing out the full name again…) and I still don't really believe 'best' is an appropriate word to use – but it was, again, fine for what it was.
We set off in one of those odd-looking minibuses they seem to love in Hong Kong, heading into a wild traffic jam for a tunnel that our guide proudly told us was far busier than all the others but "was the cheapest of them all" – no surprise why were we using it then, I guess. First stop was down to Aberdeen fishing village for an 'optional' sampan ride. OK no joke, it was optional, but everyone else did it so you'd feel frighteningly scabby not going along too – but again, though I was a bit put out by this at first, it was a worthwhile experience and it's truly incredible to see the diversity of lifestyles in Hong Kong, between those holding on to the more traditional way, living their lives on these boats – while massive residential condo blocks quite literally tower over.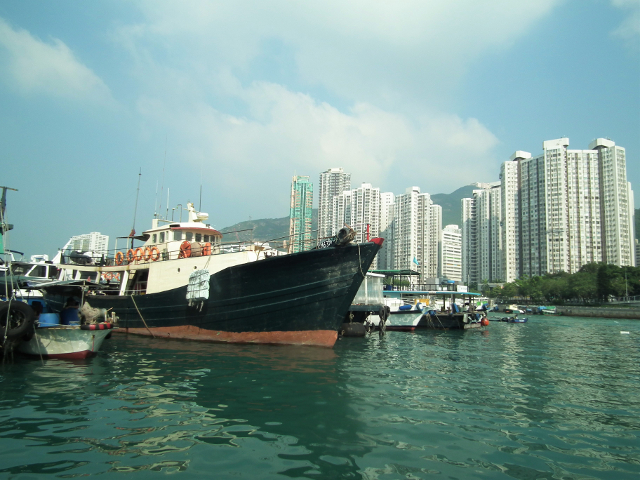 Next stop was the worst and Viator if you're reading this, never subject me to this again. We were taken out of our way to see a 'jewellery factory'. It consisted of 6 minutes of hurried marketing speech in a conference room, about 4 minutes of a 'tour' which was one room with a window looking in on two guys sitting there mostly chatting and pretending to work, before being herded on to then spend 20 minutes or more in a massively-oversized jewellery shop teeming with staff. Our entire tour didn't want to buy anything, everyone did the polite "pretend to look" thing, before finally someone asked if they could return to the bus and let me tell you, the second they cracked the exit door open (which we'd all presumed was for staff or locked until then), we were nearly all tucked in behind and back on the bus within 2 minutes.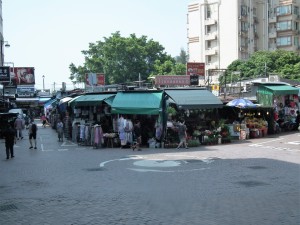 Thankfully the tour picked up from there and our visit to Stanley Market – other than once again being implored to 'support the local economy' which was becoming visibly draining to all our fellow passengers – was far more interesting, providing us with sufficient time to not only see the market, but also actually go and explore the surrounding area in much more detail. Likewise Victoria Peak, which is no doubt becoming just increasingly-commercial, I still find an area of intense beauty, with nature all perfectly perched on either side of the path and those incredible unbeatable views down across Hong Kong city.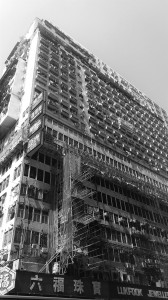 But there was one more avoidance to go before we could get back; Simon, a photographer who'd appeared and disappeared in the morning turned up one last time to try and flog us all a picture book of stock photos and, terrifyingly, a plate with our faces as the centrepiece. My face should never be on a plate Simon, never. Needless to say, that was another 'pass' and honestly, it made me just a bit negative about the whole tour; a constant sales effort to be honest, more hardcore than I've come across in any other country in a long time.
What about you – have you been on any tours that ground you down as they went on, or where they were more interesting in selling than showing?! Next time, I'll round up my stay in Hong Kong and seeing Mong Kok by foot, the local area outside our hotel…