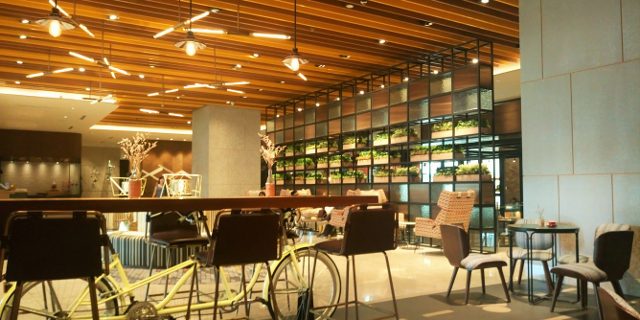 Shangri-La for Cool Kids; Hotel Jen Tanglin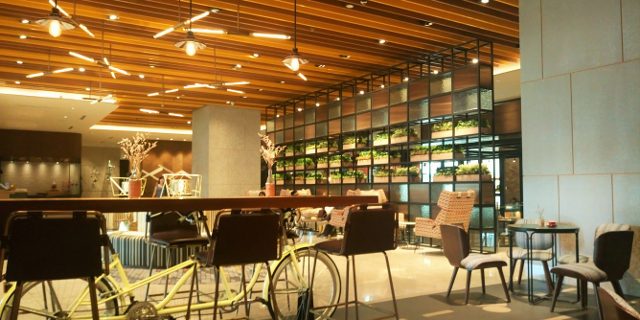 For my stay in Singapore, my original plan was to hit up one of the usual major chains for one night, and do the other night in some kind of cheap boutique hotel and do a sort of compare and contrast. Not for the first time though, that plan went out with the bathwater in favour of earning points and availing of a deal at the Hotel Jen Tanglin, a Shangri-La property up and around the end of Orchard Road.
In the end, the hotel is definitely a bit of a distance from the MRT station from where I alighted, but I found it easily enough.
I'm not sure whether it was the time I arrived or what, but initial 'staff' impressions weren't awesome and the receptionist dealing with me was visibly more interested in getting me off to my room one way or the other as quick as possible than showing much in the way of genuine hospitality or friendliness. The rest of this review is positive (what a spoiler), so I might as well get this one and only gripe out of the way now; along with the receptionist, a few of the staff were a bit 'grouchy' let's say. I think in hindsight perhaps I've gotten too used to overwhelming friendliness and hospitality, or perhaps this is just representative of Singapore in general, but similarly the supervisor at breakfast and a few other employees I kept coming across didn't seem to be too much interested in the whole 'dealing with people' side of things. Shame.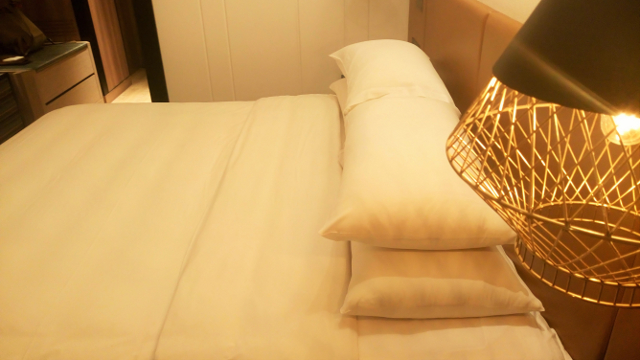 As for the property itself; it was an experience I won't soon forget for pretty much all the right reasons and the one-liner I guess you'd use was 'Shangri-La for young, cool people'. It all kicked off with a few fixed-speed bikes running up the wall by the lift lobby, funky writing for the room signs and heading into my room, a very individualised 'cool' space with sofa cushions ordering you to do things like 'keep calm and take a selfie'. In particular, it's been designed thoughtfully for modern travellers and includes a collection of USB sockets around the room and in my case, an additional highlight when I finally mustered up the courage to try it out, was the highly suspicious 'take-off' feature for the bed; more on that later.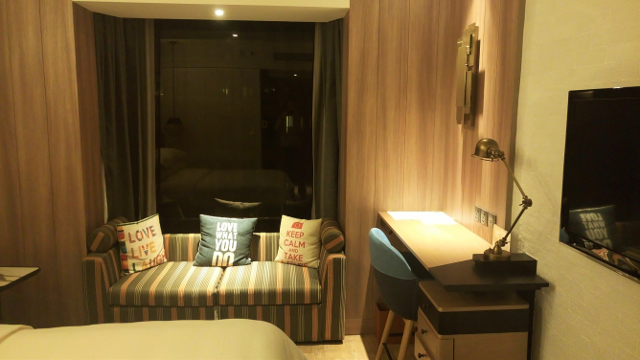 As promised, the WiFi worked like a charm and there was very generously even a little fruit bowl left in my fridge, which was exactly what I needed by the time I arrived. The bathroom, while small, was well appointed. One comical quirk is that 'Jen' is presented more or less as an actual person, which while slightly frightening at first, becomes almost comforting after a day or two; for example, I was delighted to see a little chalkboard throughout the café fridge, where presumably 'Jen' had kindly marked her feelings on the wide range of craft beers available, and marked the mainstream Tiger's, etc. of this world simply; 'very dull beers'. Well said, Jen.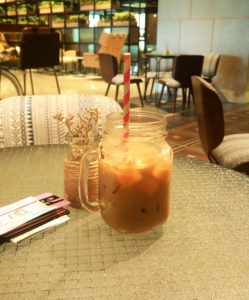 Breakfast next morning was good – again, definitely not full 'Shangri-La' standard, but the coffee was immensely good, there was more than enough choice for me and I waddled out of there barely able to move both days! In fact, between the breakfast and even the little café at the front of the hotel, even eating out came to almost be more of a hindrance than something to look forward to. After wandering for kilometres throughout town, I ended up finding my way back to the café for one of the most delicious ice latte's I've had in a very long time, and a club sandwich.
I also tried the gym and the pool. The gym was spot on and one of the best, most modern hotel gyms I've come across. Likewise, with the pool – but unfortunately, both days there was a huge lack of available chairs/beds and I ended up having to take a spot in the blazing sun on a kind-of sofa in the middle of the patio – as any other freckly, ghostly pale ginger can tell you, that's not something that you can manage for more than an hour at a time!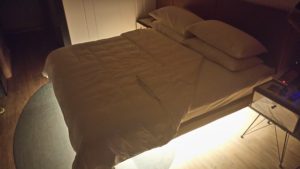 Retiring to the wonderfully comfortable bed once more, I finally mustered up the courage to try out the take-off feature after a few drinks. The result? Well, I suppose try it yourselves if you're there…but (spoiler), I've never felt so much like I was in a bed levitating off the ground in my life, and I doubt I ever will again. I mean, it was a cool feature, though one of those things that leaves you thinking, firstly who came up with it and secondly, what interior design team approved it.
Overall though, it was a lovely hotel and I'd be more than happy to return again to 'Jen' and her hotel – hoping that some of her staff manage to figure out how to crack a smile in the meantime though of course!
Have you stayed in a Hotel Jen? What were your thoughts?