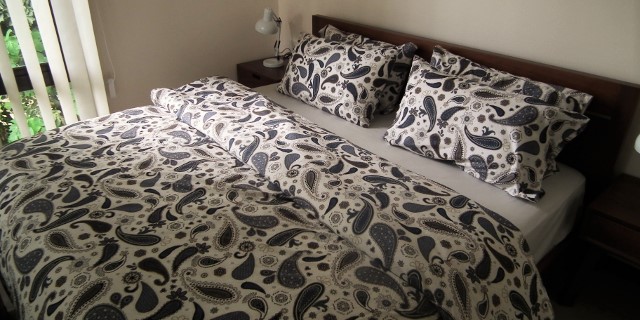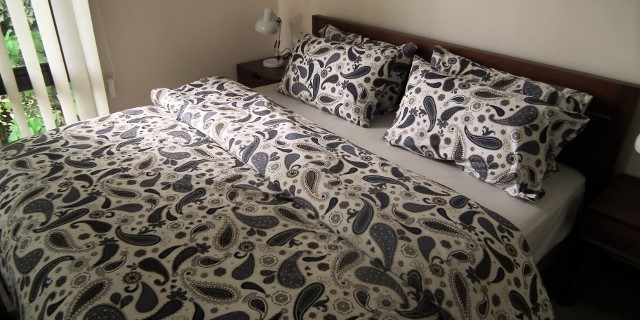 For years, I've steadfastly avoided the plethora of other travel lovers and bloggers flocking to Airbnb. I did this really because in spite of appearances, I don't take 'breaks' that often so when I do, I really need them to be dependably relaxing and enjoyable and not a nightmare; and because I always felt there was something a bit odd about staying in someone's place while they were actually possibly there…I mean what if you really don't like each other?
Anyway for our trip to Langkawi, a place I haven't been to in over 5 years despite living in Malaysia for the last 3 years consecutively, it would have been the same – only that I left booking uncharacteristically late and, like my recent trip to Singapore by luxury flight one-way and luxury bus the other, it seemed time for a bit of creativity; and to finally embrace Airbnb. So how did it go and how was our stay at Ranis Lodge?
Summary; amazingly well. I actually almost don't really want to write this review because as we found out later, we were guests no.11 and while I've never wanted to see a place or people succeed so badly, I also quite selfishly don't want them to succeed too well either, so that I'll always be able to go back and enjoy it whenever I want.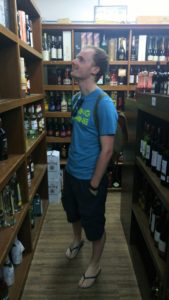 Starting with our airport arrival, there was a welcome committee out ready to greet us and in no time we were headed to our home for the weekend. Well, not quite. There was a stop-off – which was offered, and I half-heartedly accepted, foolishly not realising what a beautiful stop-off for an Irishman this would be – at a supermarket, that had an extremely odd sort-of cabin inside a warehouse (I can't explain it well), with a wide selection of drinks. Langkawi is duty-free, and I do enjoy an adult beverage; but if I closed my eyes and imagined low prices, they would still never have been as low as this.
The trip was already shaping up to be my idea of paradise and we hadn't actually even reached the lodge yet. If you like to justify – like I do – your drinking with the line; 'I need to drink because it's cheaper than mineral water' then this shop is the place for you. Full disclosure; it was so amazing, our hosts even had to take me back for a second round.
The lodge itself was something else; it was a sight to behold. Our host, Reinhold, had already disarmed me both with friendliness and also showing me to this cheap 'shop' before we arrived, but the lodge was right up there with the most major luxury hotels I've stayed in, which has been quite a few. Imagine a stunning backdrop with all the facilities of a top-end hotel, but only five villas sharing it all; it actually seemed too good to be true.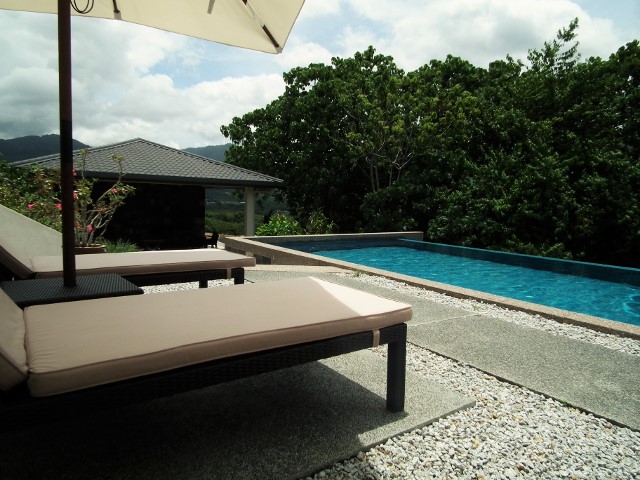 Our villa was spacious, the bed was absolutely asking to be jumped into straight away, the balcony almost demanded us to go out and start enjoying a beer out there immediately and of course, my critical test (old habits die hard), the bathroom, which was so clean and fresh, I felt like showering in it would actually ruin the cleanliness for good (though, for the avoidance of doubt, I still showered in it of course). There was also an outdoor shower if you felt up to being one with nature; but I do like my luxuries so opted to stay indoors – with the door open.
Our hosts, it turned out, were a family of outstanding former hoteliers. Being that the lodge is up in the foothills of the mountains and our primary reason for being there was to fully relax and unwind after a ridiculously hectic year where even my 'trips' away have been either dogged by illness, only one or two days, or in my trip to Ireland, primarily for my best friend's wedding – we decided to have dinner there the first two nights of our three-night stay. I won't lie, I do enjoy a good home-cooked meal but this was – well, to be honest, if I was in Langkawi for a day for work or something, I'd actually swing by there again just for the food. It was serious restaurant-quality and above. We both came away slightly shell-shocked – and I even wondered aloud was there an entire team hiding somewhere preparing the food. To be sure it wasn't a once-off and there wasn't a massive team hiding somewhere, the breakfast next morning was similarly off the charts…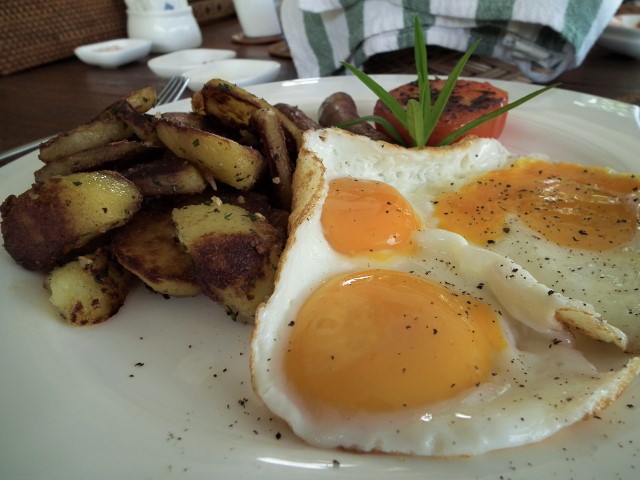 Heading out to use the pool for the afternoon, I opened the front door to be confronted by a terrifying sight. Not only are the eggs used for breakfast 'local', they're actually coming from about 30 feet from your door. For those who don't know – which is everyone, except close family and friends – I had a bit of a run-in years ago with some very aggressive chickens and a rooster in Lyon, France during a school exchange aged 12. We had to go and visit some old grandmother of the girl I was exchanging with (even at 12 this wasn't very exciting) and the granny's idea of fun was showing me into the pen and closing the gate behind us, of these intensely aggressive animals. I was never so happy to eat chicken as I was after that; they all deserved it.
These ones however, seem to have got the staff memo and kindly shuffled away as soon as I took a step forwards.
The days spent at the pool were beautiful. I actually used some of the time, knowing I'd be writing a blog post, on trying to think what 'negative' I could put. It pains me almost to say it, because it's so rare, but the only two negatives I could possibly think of were that out of my own complete myopia, I got incredibly sunburnt at the pool and that secondly, the fear that the place gets so popular that it's booked out next time I want to stay – which again, will now partly come back to being my own fault.
I've rarely if ever been so sad not only to leave a place, but also leave the people behind at any destination. The stay was absolutely like staying with family – engaging, fun, interesting – if of course I had family who owned a spectacular and unique resort, were masters in hospitality, and could cook absolutely world-class meals. And my family aren't and can't, so I'll have to go back to Langkawi instead.