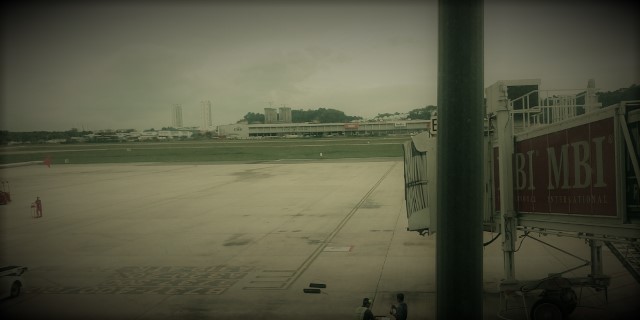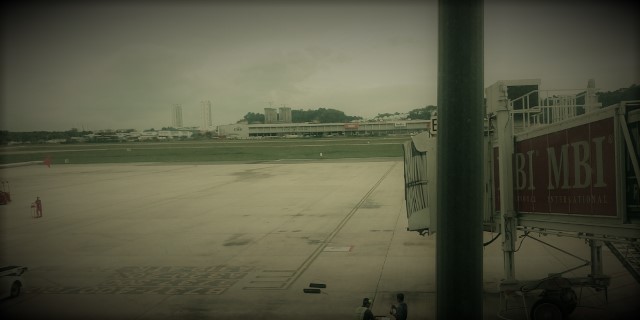 I suppose after such an absence from the blog, it would make more sense to start off with what I plan to see this year (anything I haven't seen before) and where I plan to go (again, anywhere I haven't been before), but instead, I'm going to kick off the year as I likely unintentionally will go on – a moaning flight review from my trip back to KL from Penang yesterday with Malindo Air in Business.
After treating the family to Malaysia Airlines' Business Class on the way up to Penang, it had to be Malindo on the way back, marking my first trip with them. A change of scenery has to be a good thing though, right?
Things got off to a pretty rocky start – and this was representative unfortunately of every ground-based interaction I had with them. As my grandmother was joining us – making her way out to Asia for the first time in her life at a ripe old age – a wheelchair was necessary, so I made for the customer office near my office in KL. How to describe it (I'm not actually sure) – I walked in, the two 'agents' were eating their food and, mouths still chewing, had a debate with each other in what seemed to be Tamil over who's turn it was to serve me before the girl eventually relented, ripping the piece of paper for the confirmation out of my hand. I explained the situation (she continued eating), a wheelchair I was told had been reserved and I'd need to shell out 25 ringgits for the great privilege. I left, but not before she'd already resumed playing on her phone.
In between that and the actual flight, I also received a text message telling me we'd been moved to a later flight; and when I say 'telling me', I don't mean with suggestions and options in case that didn't suit.
Fast forward to departure day, we arrive at the airport. The business class counter was beautifully furnished with a flower pot and nicely separated – and also closed; leaving us to join the main (long) queue with elderly grandmother clutching on to the trolley. So I decided to try again and visited the office opposite to ask if the wheelchair could be provided to us earlier since we had it booked, the elderly relative was now hanging on to the trolley for dear life and it appeared the business class check-in was closed. The two girls answer, without looking even at the booking confirmation, was a no, and when I pushed a bit further; 'just join the queue and wait'. Awesome.
These two interactions by now, no matter what happened in the air had decided it for me – there will not be a repeat Malindo experience for me again, or at least for a very long time.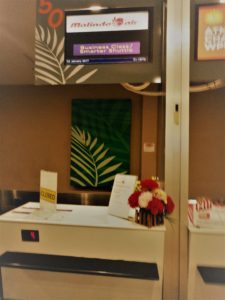 Our check-in agent started off a touch grumpy but based on my even higher levels of grumpiness over the business check-in, lack of wheelchair, etc. he found his way to calming down and eventually telling us that the business check-in was closed because the printer was 'broken'. Right. But, to give him credit, we did get an apology.
Similarly, the counter staff were in better form and we were pre-boarded. And here's where it all changed; the actual flight was perfect! Seat, cabin crew and service all right up there competing with Malaysia Airlines' business product. The cabin crew couldn't have been nicer, there was a choice of beverages before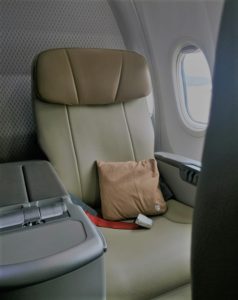 taxi, sandwiches once airborne and the seat I think I actually preferred to the Malaysia Airlines' slightly inconsistent regional business class seat. But again, let down dismally by the ridiculously inept grumpy customer service staff we encountered at every turn who couldn't be more unhelpful if they tried (and it felt like they really did try).
Back on the ground, similar scenes played out as our cabin crew held the economy passengers back for a few moments before realising that the guy with the wheelchair hadn't materialised and we had to awkwardly deplane and wait on the bridge for the guy to very gently present himself after heaps of passengers had already deplaned – all while we stood on an angle in the tunnel.
So that was it – my first Malindo Air business class experience. As I say, the flight was actually perfectly fine and a great first flight of 2017. But the ground crew and in particular their customer service outfit in the most serious of terms need to all be replaced. They absolutely do not stand up at all to the (occasionally questionable) customer service of their local national rival and purely knowing how next to impossible and frustrating having to deal with them again would be if I needed to, I'm afraid rules them out for me for quite some time.