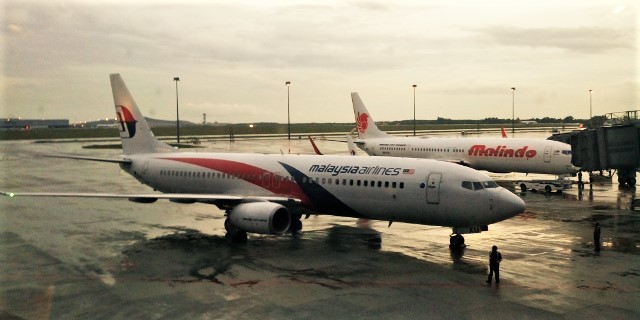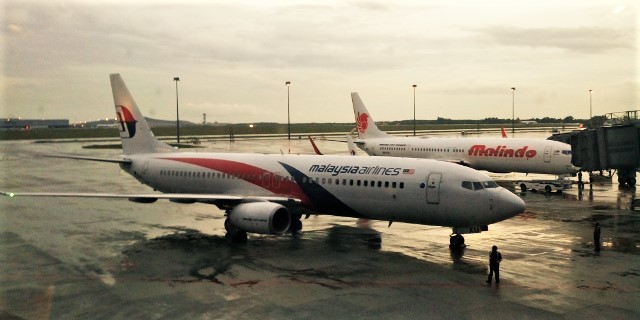 This year, I've swore off Malindo after the horrendous ground service and gone back to basics by practically designating Malaysia Airlines as my sole carrier of choice (though I have flown AirAsia twice and have another itinerary booked), helped along by having a BA Gold card, which counts for something also with Malaysia Airlines.
Besides, given the size of the Irish community here in Malaysia, I've bumped into the CEO once or twice at events (a fellow Irishman) and they seem to know pretty well what they're doing to put things back on track.
Last but not least, considering the way that flag carriers (e.g. British Airways, Lufthansa, etc.) back in Europe have gone by charging for absolutely everything, I find that Malaysia Airlines are shockingly – almost overly – decent with free luggage, free seat selection at check-in, free snacks/food on all routes considering that I imagine the sum total of all the 'freebies' costs a pretty penny, especially when you've to try and somewhat compete with AirAsia in your backyard.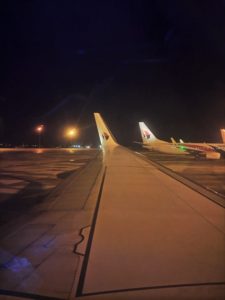 Anyway, as always, I was afforded use for the flight to Penang of first-class check-in by virtue of frequent flyer status, followed by a trip to the lounge. I guess, like their aircraft as well to some extent, the positive with Malaysia Airlines (apart from freebies) is their staff, both in-air and on the ground, with the lounge being no exception. The food selection in domestic is pretty mediocre, there's a fountain tap of soft drinks but the water jugs had run out and when I moved them back to indicate they were empty, some member of staff put them back out again – still empty – a few moments later. But; ask the staff if they can get you more water, or organize some food, or whatever and consider it done.
Into the air for the ultra-short hop to Penang and even in this laughable 40-minute segment, the crew found time to dish out some peanuts and a drink at high speed. In fact, not only that, they came back around collecting the empty packs and dishing out more peanuts and drinks to anyone who requested so (I didn't, because of aforementioned use of the lounge where I'd had dinner – but I'll tell you something, the people who did request extra packs of peanuts came hungry, that's for sure).
On the return leg unfortunately the Malaysia Airlines lounges was closed and an invitation was 'extended' for the Premium Plaza domestic lounge. This isn't really a criticism of Malaysia Airlines so much since it's not their lounge but my goodness was it the saddest, most depressing prison-like lounge I've ever sat in.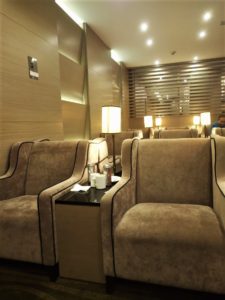 The layout is sort of an odd triangle where the last few seats and the (ambitiously named) 'kitchen counter' all angles in with a small opening at the end for the toilet, where you will have to stop to let any outgoing traffic pass. The fridge where I suppose drinks would normally go was more or less empty and the staff had all but abandoned the counter so there was even a bell left there on top of the 'menu' (which is a crying shame as I was, at first, impressed by the complimentary dining menu) for you to ping so the staff would know to hop off WhatsApp for a second and come take an order.
Meanwhile, to further add to the high levels of awfulness of the lounge, some of the very clever USB slots built into the table lamps didn't work and in the end, mine only worked when I shoved my wallet underneath the USB port to prop it up at a certain mythical angle. Topping off my experience of probably the worst lounge ever was the worst airline passenger ever – some guy behind me who kept listening to what sounded like children's cartoons on full volume on his phone without headphones. So we all got to hear. Oddly, my usual tactic of sighing and tsk-ing did nothing and he seemed totally unfazed by the obvious discomfort of all those around him. Eventually, it became too much and the lounge actually had to be abandoned…
…to the total discomfort and sterility of the main area of Penang Airport, where we discovered the flight was a 'bit late', only to become a 'bit later' and then very late. Again, the staff excelled and told us we could head back to the lounge no problem (I felt so bad for them considering the only reason they were even telling us this was because we'd left the lounge early because it was one of the worst places I'd ever been in my entire life and were sitting in front of them).
Thankfully though an hour later (and another lounge trip later if I'm honest), it was time to make a move and this time I made sure to stuff a few extra packs of peanuts in like the rest of the passengers.
In short, Malaysia Airlines (and maybe this goes unappreciated by most) offers an incredibly solid full-service product and I have no hesitation to continue with them as my airline 'of choice' – but if we're being real, it's the staff that have and continue to make it a great proposition.