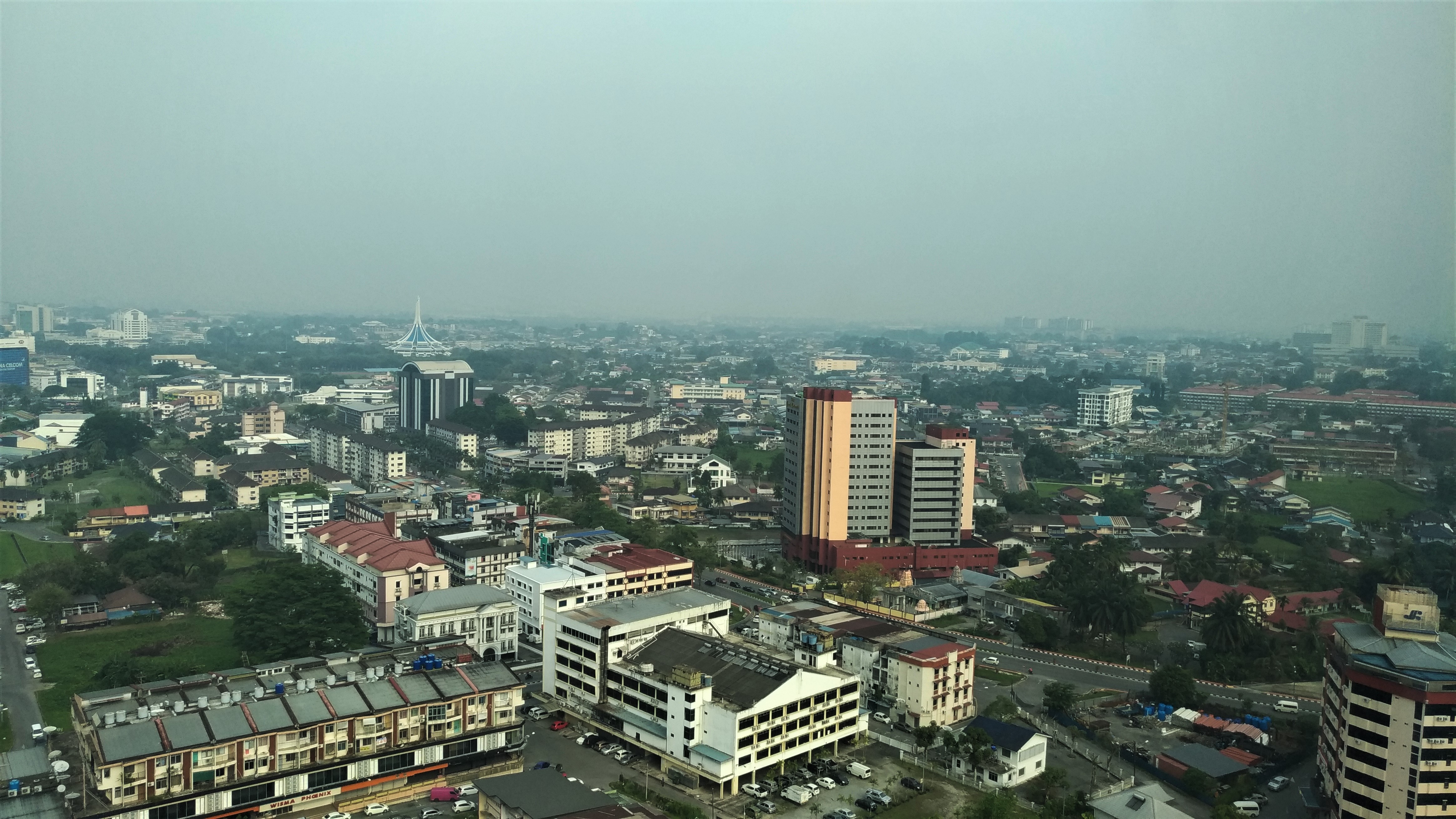 For my colleagues' wedding, I recently found myself needing to visit and stay a few nights in Kuching, Malaysia; a location which seemed to suffer a relative dearth of upmarket hotels beyond a Hilton (I've no idea why, but I just can't seem to take to Hilton as a brand) and the Pullman, which at least benefits me somewhat from my Accor Hotels membership.
And, in what would be one of the most confusing aspects of the overall stay; prices for all room types when I searched were almost identical. In other words, a suite with executive floor access was roughly the same as the standard superior room. If it was any other hotel in a major city, I would've presumed this may have all been a terrible mistake – but I genuinely wondered was Kuching so quiet, and potentially bereft of travelers, that this was the state of demand v supply. So, of course, I booked the Executive Suite.
Arrival was nothing special; my Grab (Uber, to the rest of the world) driver helped me decant my suitcase out onto the street, where the 3 porters standing around chatting helpfully did nothing and so I wandered inside, across the lobby to the nearest check-in desk. At check-in after some furious typing, I was told I'd be escorted to the Executive Lounge to complete the formalities. This was where things went a bit off-course; check-in took moments – and finished off when I was already standing with a 'There won't be breakfast or other benefits as they're not included in your rate'. I turned around, slightly confused, to find that aside from that, the guy who had kindly helped with my luggage was also no longer there and was clearly keen not to offer any further assistance.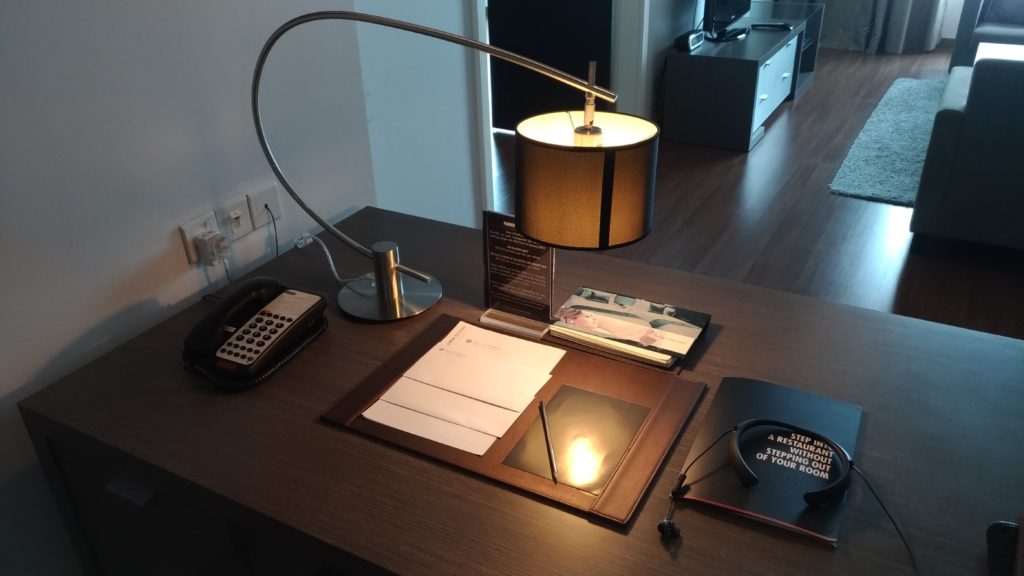 First impressions of the Executive Suite; it was huge! It opened with a large writing desk tucked in against the wall, with a row of small cupboards behind containing coffee sachets, the minibar fridge (empty, which suited me fine) and a very fancy looking pod coffee machine.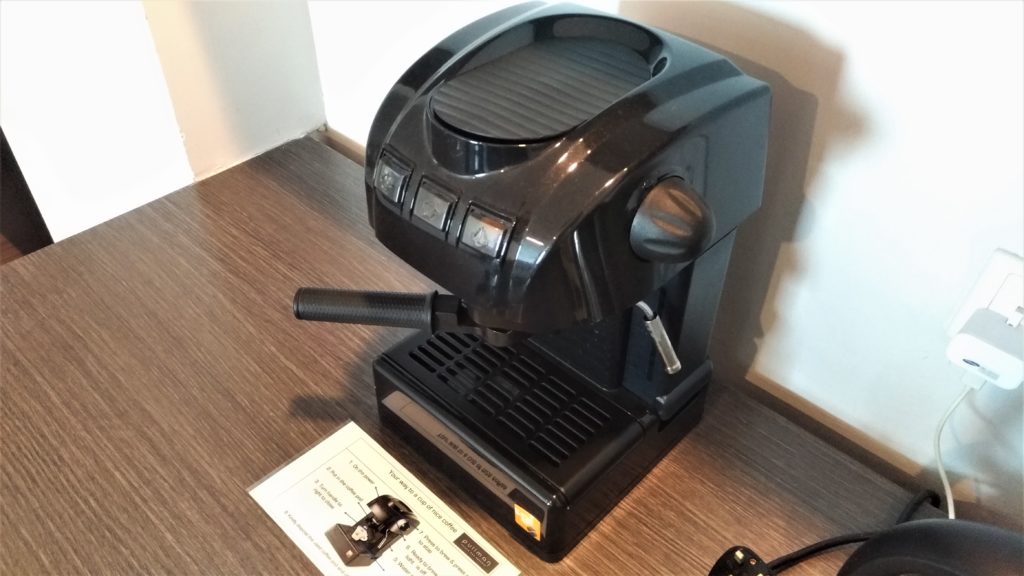 Unfortunately however, while I fancied a coffee, pods were not provided and despite me leaving a note at the coffee machine asking where one would locate the pods, the only result was that the note was dutifully put back at the coffee machine in the same location (or possibly, untouched) by housekeeping – rather than any pods actually being stocked.
Similarly, the living room was pleasant if a little dated in look and feel. There was a bowl of fruit left in the room, and had plenty of furniture to have people in and entertain. One disappointment here though, which seemed to pervade throughout the property was lacking attention to detail and care (similar to the coffee pods) – there was a large adapter for USB cables, HDMI, etc. but I couldn't get it to work and eventually reasoned it didn't.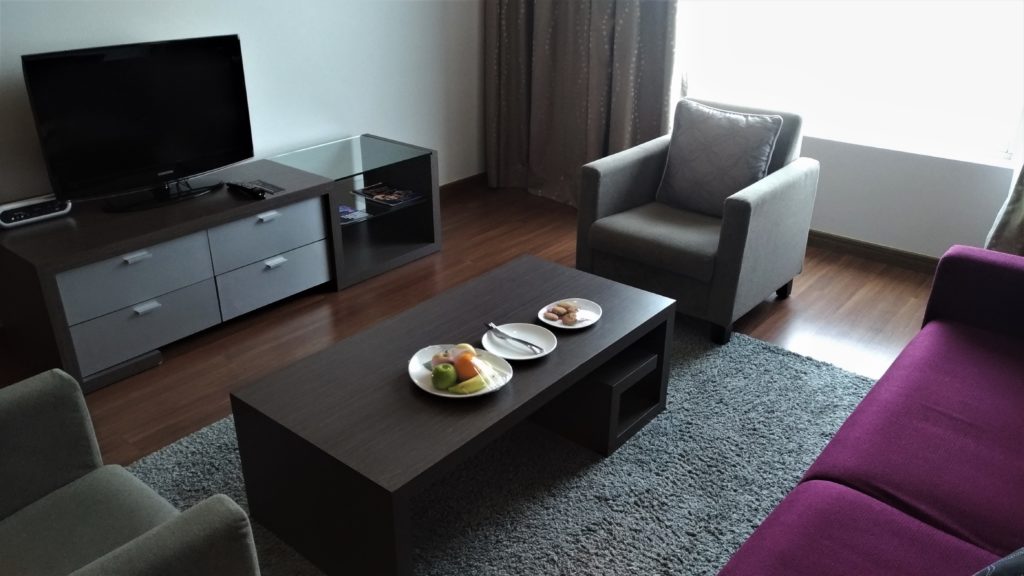 The bedroom was gigantic and almost felt like sleeping in a small conference room. One thing that I felt didn't help the ambiance was the lack of any kind of artwork on the walls, as I would awake to stare at blank white walls in the morning. One negative point for the entire suite however – there are very few plug sockets that aren't already in use. I had a very difficult time sourcing somewhere to charge my phone throughout the stay, let alone a laptop or anything else. The bedsheets, as you can see below, which is taken when I just walked in for the first time, probably wouldn't have minded being ironed either…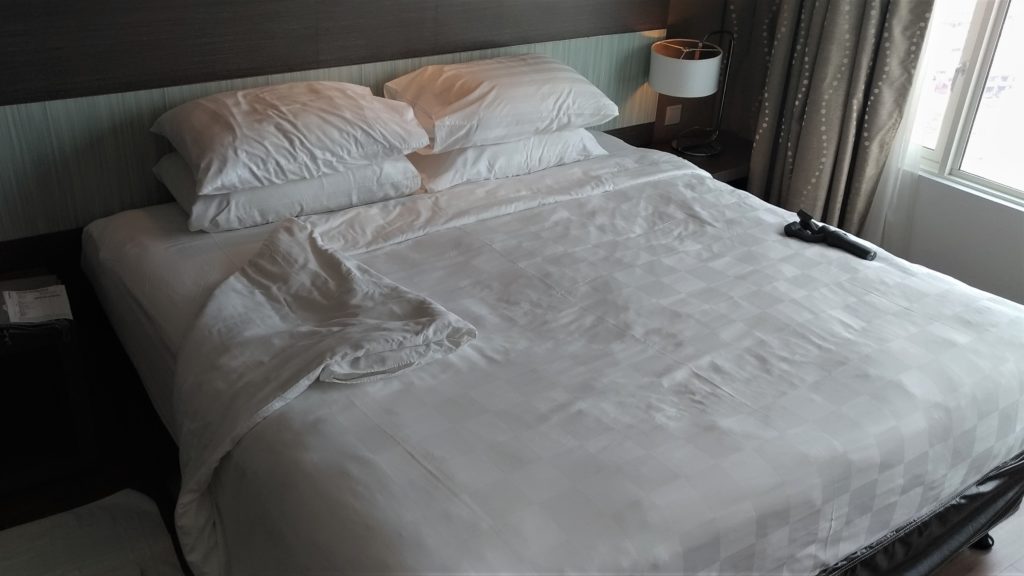 In terms of the panoramic view, I couldn't fault the hotel at all, you could certainly see across the city – but unfortunately Kuching was blanketed that weekend with thick haze from forest fires in nearby Indonesia and so the view was decidedly bleak.
After further research, I returned to the lounge to inquire about the benefits that were so clearly stated in my booking – after some discussion, I was told no, what I was told earlier had been a mistake, but that benefits were included; for one person. I asked how that could be considering it clearly said two, but there appeared to be no clear answer to that.
On the plus side, I decided to just go ahead to cocktail hour at 6 regardless and see what happened; in the end, I was met by a residence or rooms manager by the unforgettable name of Specially, who by now had got wind of the whole thing and assured me that yes, it was a mistake on the hotels' part, but they would honour the benefits; cocktail hour, breakfast at the lounge, etc. Major kudos for the intervention, and I appreciated his visit and candour over the situation.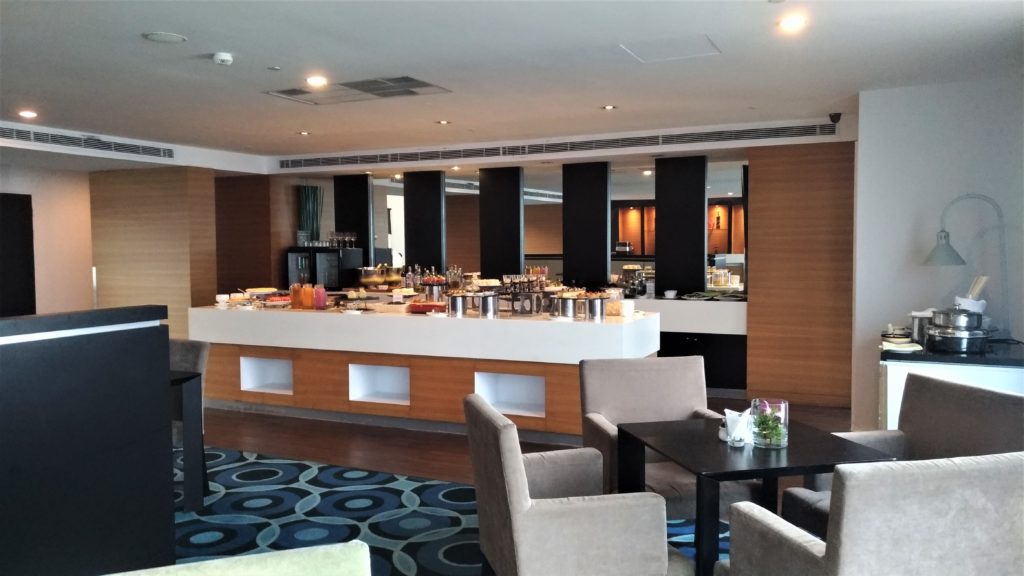 Cocktail hour – and the lounge in general – was one of the stranger lounge experiences I've ever had, in that it seemed there were literally only a handful of other executive floor guests. During cocktail hour, there was one other guest during the entire time who just ordered a cup of coffee and then left. With that in mind, the hotel staff did put on a pretty solid spread of snacks, hot and cold plates, and a pretty reasonable alcohol selection – with wines consistently kept topped up despite my best efforts.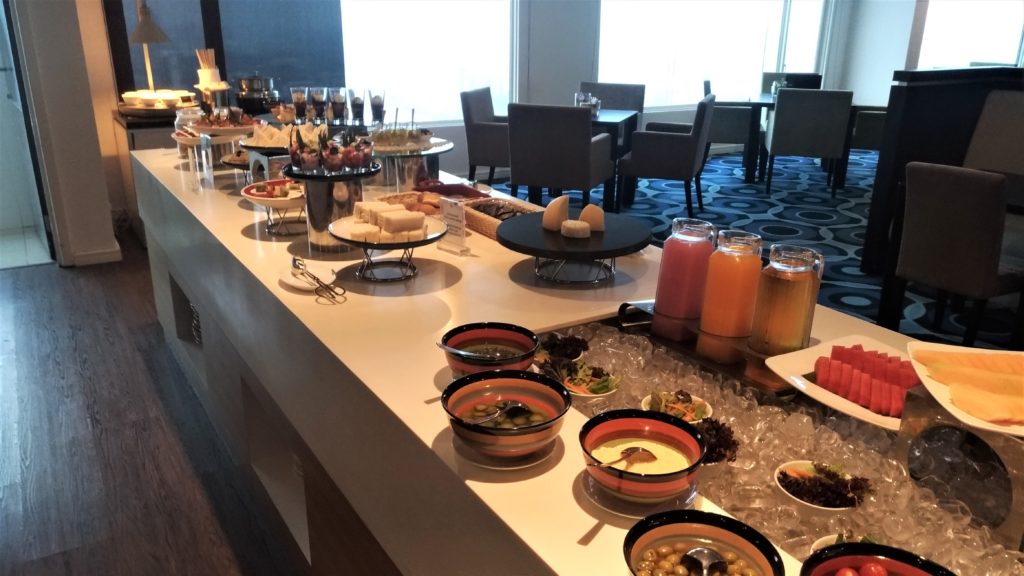 Similarly, with breakfast, there was barely a soul to be seen – although I felt the breakfast in the lounge was actually a little more disappointing than the evening cocktail hour selection. There was 'nasi lemak' on offer, except only a bowl of rice with a sambal-covered spoon (wherever the rest of it had gone), some random breakfast items and a selection of breads. Definitely nobody cooking eggs on request, or similar – which for me would normally make a 5-star lounge breakfast experience. They did however make a pretty good ice coffee!
So how about it overall? Well, based on what we now know was a mistake rate of very little for such a big room and lounge access, it was great value – really outstanding. And as I say, major kudos to the hotel management for coming to address it with me personally so quickly, that was something very unusual and greatly appreciated.
But if I paid what the rates are now for the same room, I think I'd have been left a little disappointed; small touches like the lack of coffee pods, lack of sockets, the state of that bed, the lacklustre breakfast and what really felt like indifference from the remainder of the lounge team (but again, I felt that may have been due to the mistake rate or that they were nervous, not that it should matter) would've left me with a bad taste.