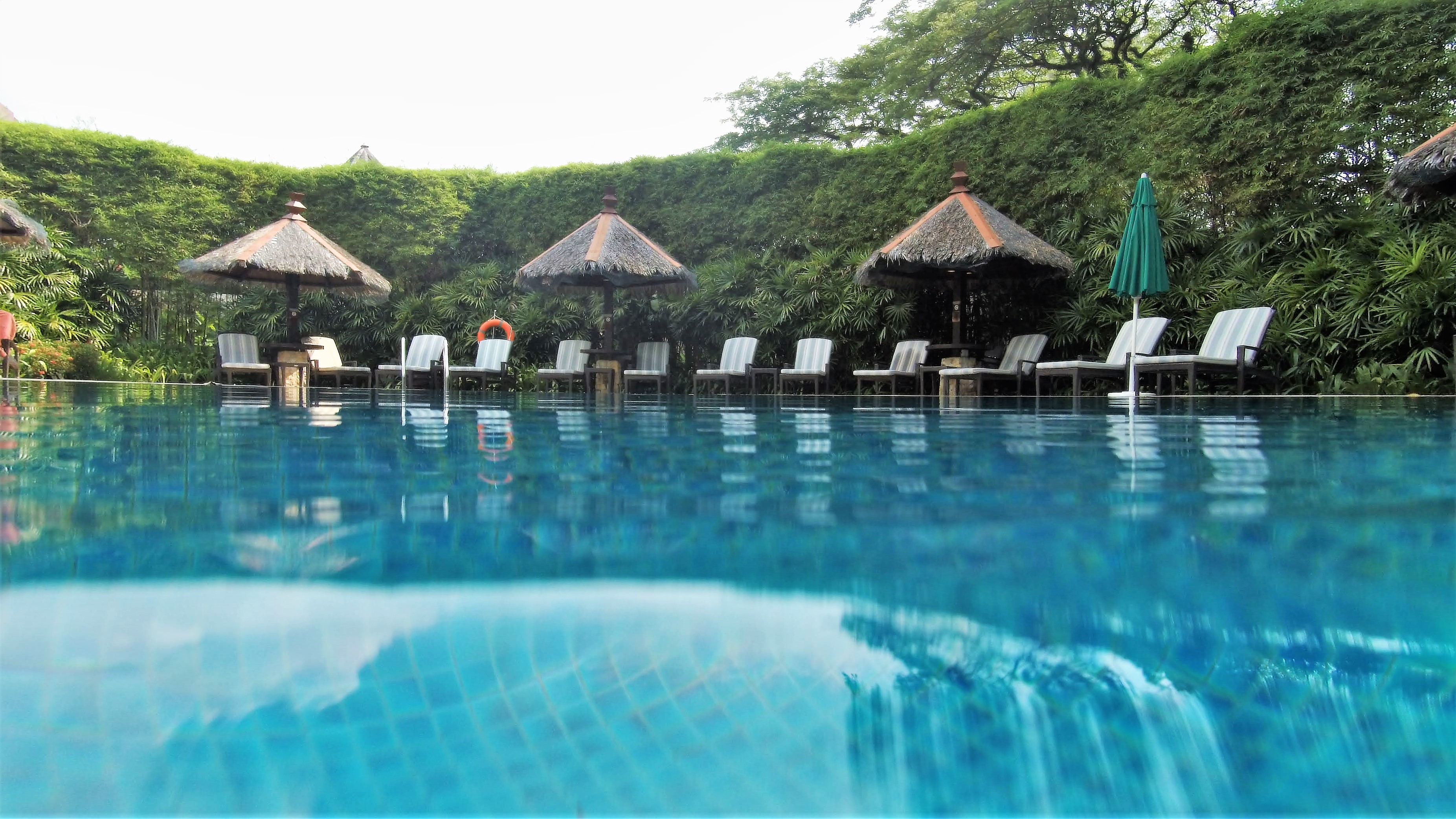 Long Weekends Relaxing at Shangri-La's Rasa Sayang
Kicking off my run of long weekends at various colleagues' weddings (see also Kuching & Kota Kinabalu), was a trip up to Penang for the first of the many events! Even though the wedding itself was back over on the mainland, I decided to splash out and treat myself to a few nights' full recharge at an old favourite, Shangri-La's Rasa Sayang Resort & Spa.
While I've had a few mixed experiences here throughout the years, it's been nearly 2 years since I was back and I felt pretty confident of a good time, especially after booking into a Premier Room, in the Rasa Wing. The whole property is effectively broken into two; the Garden Wing – perfectly pleasant, and the much larger section of the hotel – and the Rasa Wing, which comes with breakfast, a private pool and complimentary soft drinks, and evening canapés and cocktails. I'll let you guess which part of that offering was most attractive to me…!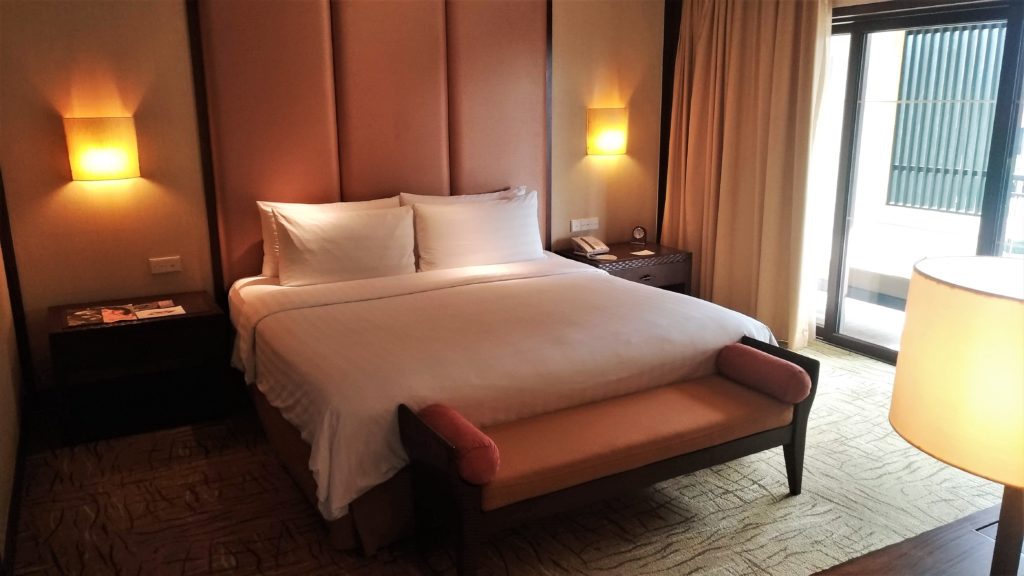 Check-in at the Rasa Wing was swift, with nobody really milling around. I was welcomed back, the deposit was taken from the credit card and an escort to the room was swiftly provided. The Premier Room is one I've stayed in before, so not much I can add other than to say that this room really is outsize; the entrance lobby opens out into a living area and the bedroom, bordered by a long work counter top, with the flip-around TV sitting in the middle waiting to be tilted either direction. Outside meanwhile, there are effectively two balconies, separated by the outdoor tub in the middle.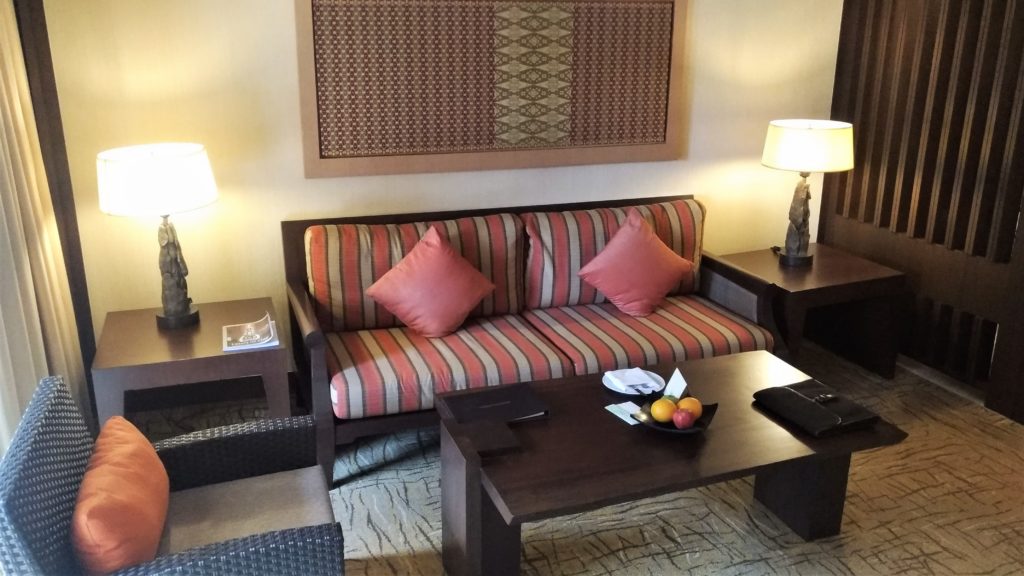 The one aspect of every Shangri-La stay that I pretty much never disappointed by is the housekeeping service and attention to detail; and this one kept up the tradition. The bathroom was kept spotless, amenities (who doesn't love the L'Occitane toiletries) were frequently replenished and turndown service was provided, as if by magic, every time we were out for any period of time in the evening. In this regard, Shangri-La is globally consistent and it is something I really appreciate it.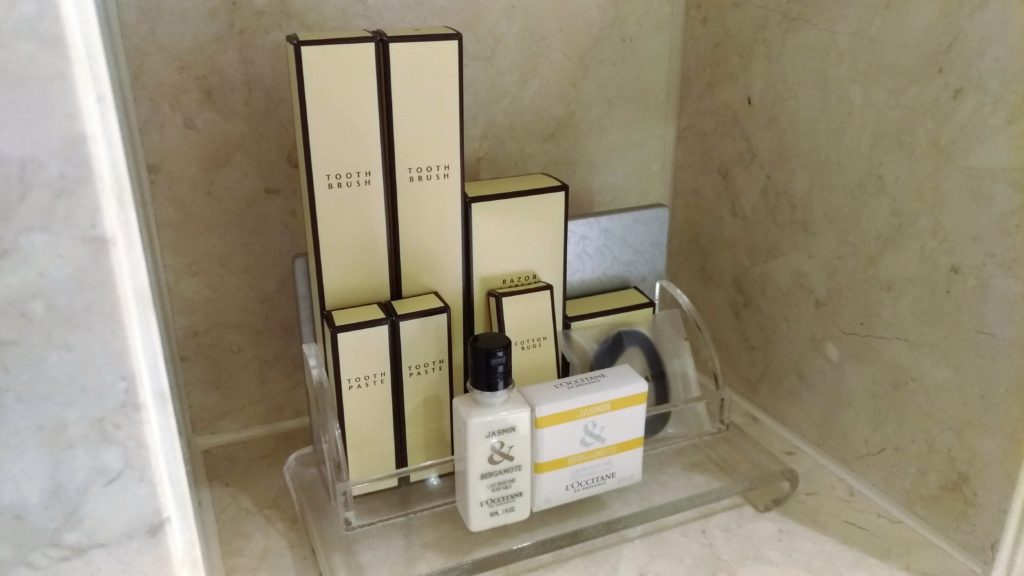 One thing unfortunately they're less consistent of – and this seemed to be an unfortunate trend across the various different properties I stayed at over a few weeks – was their people, in particular when something wasn't quite right. You can read my other posts from problems/dealings I encountered over the other weeks, but the two that stick out in my mind from this visit were; no sewing kit in the room (and one was needed urgently), so we called and requested one; I won't lie, it took absolutely forever to materialize to the point that an improvisation had to be made.
The other, slightly more ridiculous, was the case of the broken hairdryer; it worked for a few days and then suddenly stopped working entirely. So once again, in a race, I called and requested a replacement and was told it would be sent up. 20 minutes came and went and there was no sign of anything resembling a hairdryer turning up, so I called, informed the room would be vacant and to just go ahead and leave the new one there – and off we went. Several hours later, and the same broken hairdryer remained in-situ. When I called up and explained how ridiculous it is to need to call 3 times in a luxury hotel for a replacement hairdryer over several hours, I was told it had been marked fixed; how? When the two technicians turned up, I was informed the junior one had 'checked it' earlier and found it working. Honestly, this is totally impossible considering it was in the same place as earlier. I found similar lack of consistency in different areas ranging from pro-activity from some staff to prepare/replenish drinks, to others almost avoiding it – to afternoon tea, where the tea set turned up reasonably quickly, but then the coffee itself didn't show (and staff seemed to be mostly milling around the counter station) for so long, perhaps around 15 minutes, that we'd nearly finished the food. Shame, as this feels like such a small but major thing to improve and work on.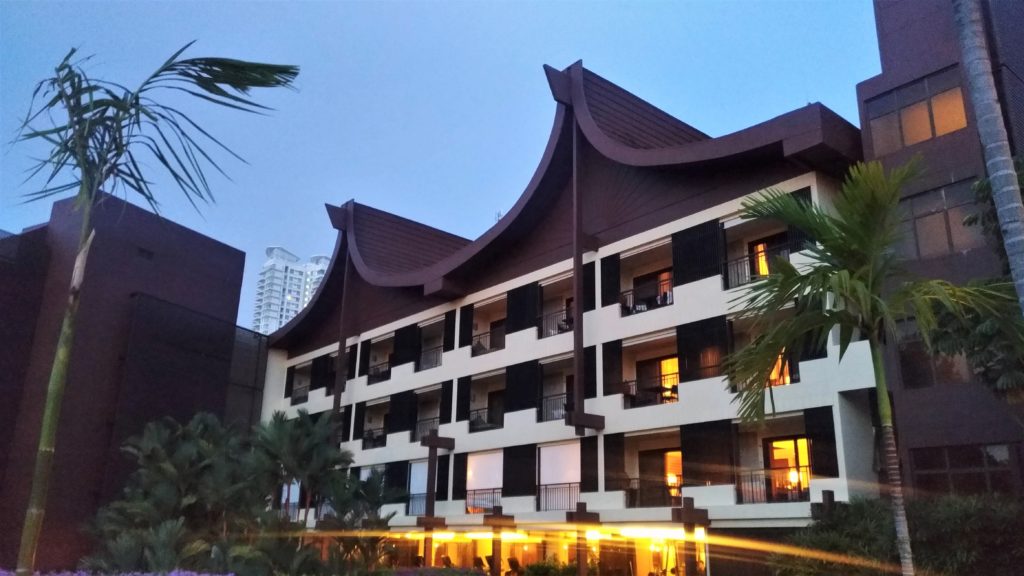 The benefits of the Rasa Wing are pretty considerable, and of course while it depends on how much you're willing to shell out for the stay, can really provide some decent value. Firstly, there's an entirely private pool for guests of the Rasa Wing only; on this stay, it was reasonably quiet and empty and the attendants were quick to make up beds and offer complimentary soft drinks. Having the private pool really does lend the stay an air of luxury, with sufficient beds and 'pool space' available throughout the day.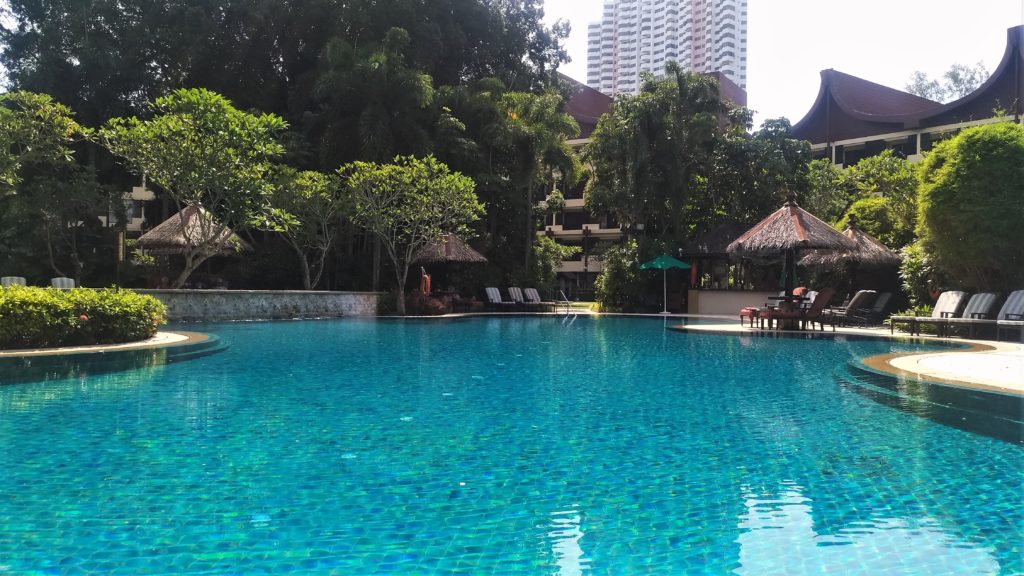 The afternoon tea, while not especially my thing, is attractive and refills of certain food items were offered. And then of course we come to one of my favourite complimentary privileges, the cocktail hour. This cocktail hour is definitely far more refined than say, that at the Trader's Hotel, with pretty much table service (unless you drank incredibly quickly), positive reminders and offers to top-up prior to last call – which was thankfully a few minutes before the hour, not the 15 or more minutes at the Trader's Hotel, KL – and a pretty decent selection of spirits, wines and beers. In addition, cocktails are on offer; although this was to a pretty limited selection which my cocktail of choice, the mojito, was unfortunately not part of.
The lounge, of course, is worthy of a sit-down and a relax any time of the day and has more than sufficient space for the majority of guests turning up at the 'privilege' times; although one guest did relate that it had been so full on a previous visit, that guests were asked to move to an alternative venue – this, I wouldn't appreciate.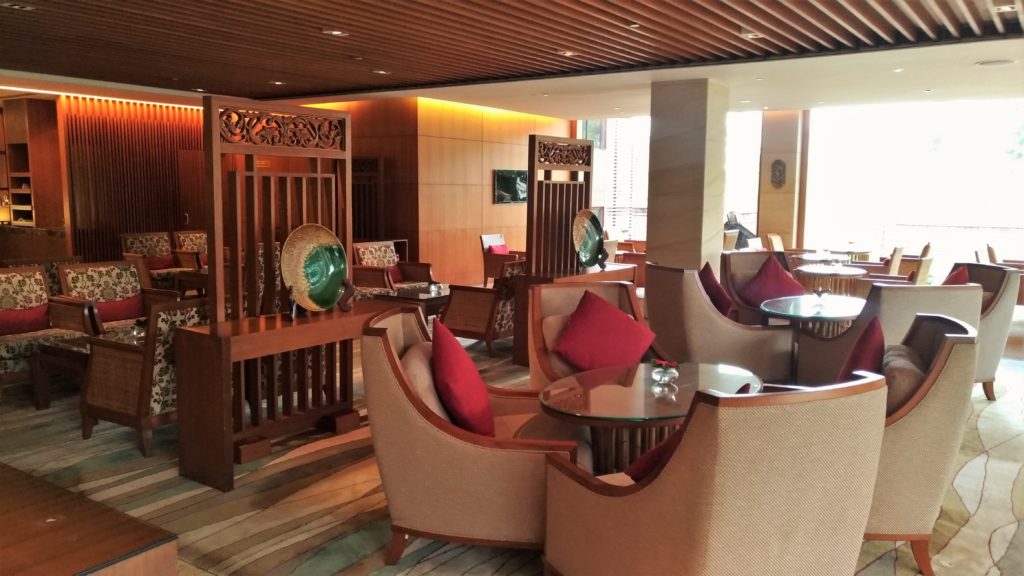 Breakfast is included for Rasa Wing guests as well, and is one of the more luxurious hotel breakfasts I've enjoyed; a mixture between breads, pastries and light snacks available as a buffet; with the main breakfast options available to order from a very broad menu – all served in a pretty upmarket dining room setting.
One thing that the Rasa Sayang Resort can't be faulted for is its atmosphere, ambiance and setting. The grounds are absolutely stunning, giving rise to picturesque sunsets in the evening down by the beach, and a feeling of being absolutely immersed in the jungle – despite being about a 2 minute walk from the main Batu Ferringhi strip! I can't even begin to imagine the amount of work that must go into keeping this property so well maintained…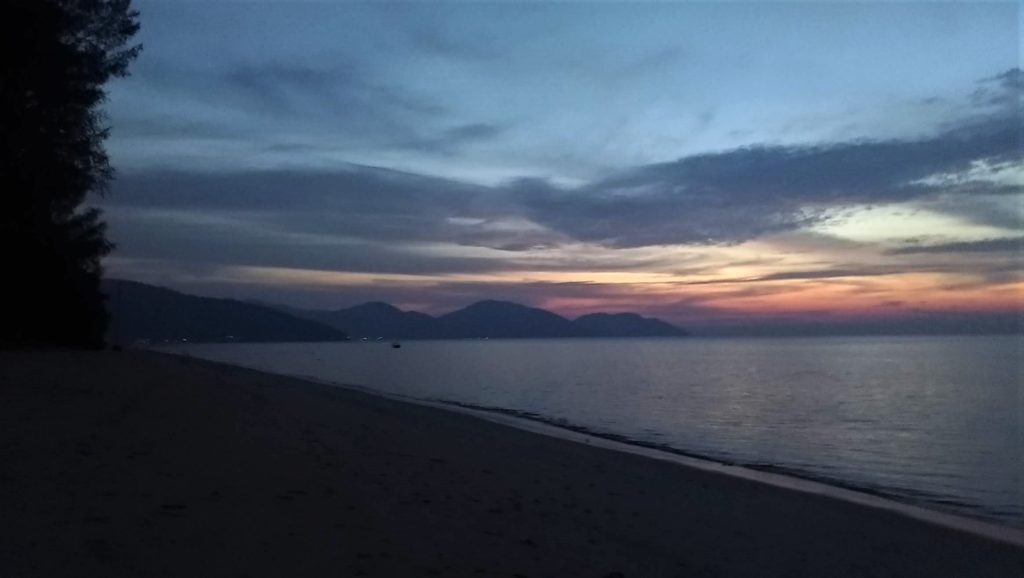 So final thoughts? For the most part, Shangri-La's Rasa Sayang Resort remains a truly wonderful stay; with great amenities, a stunning setting, beautiful rooms and upkeep, and, for the most part, well-meaning service. Figuring out how to close the gap with some of the staff/service inconsistencies still feels like the evasive last piece of an unforgettable stay; but truth be told, considering how close it is from Kuala Lumpur and how easy it is for me to weekend there, it probably won't be long before I'm back!