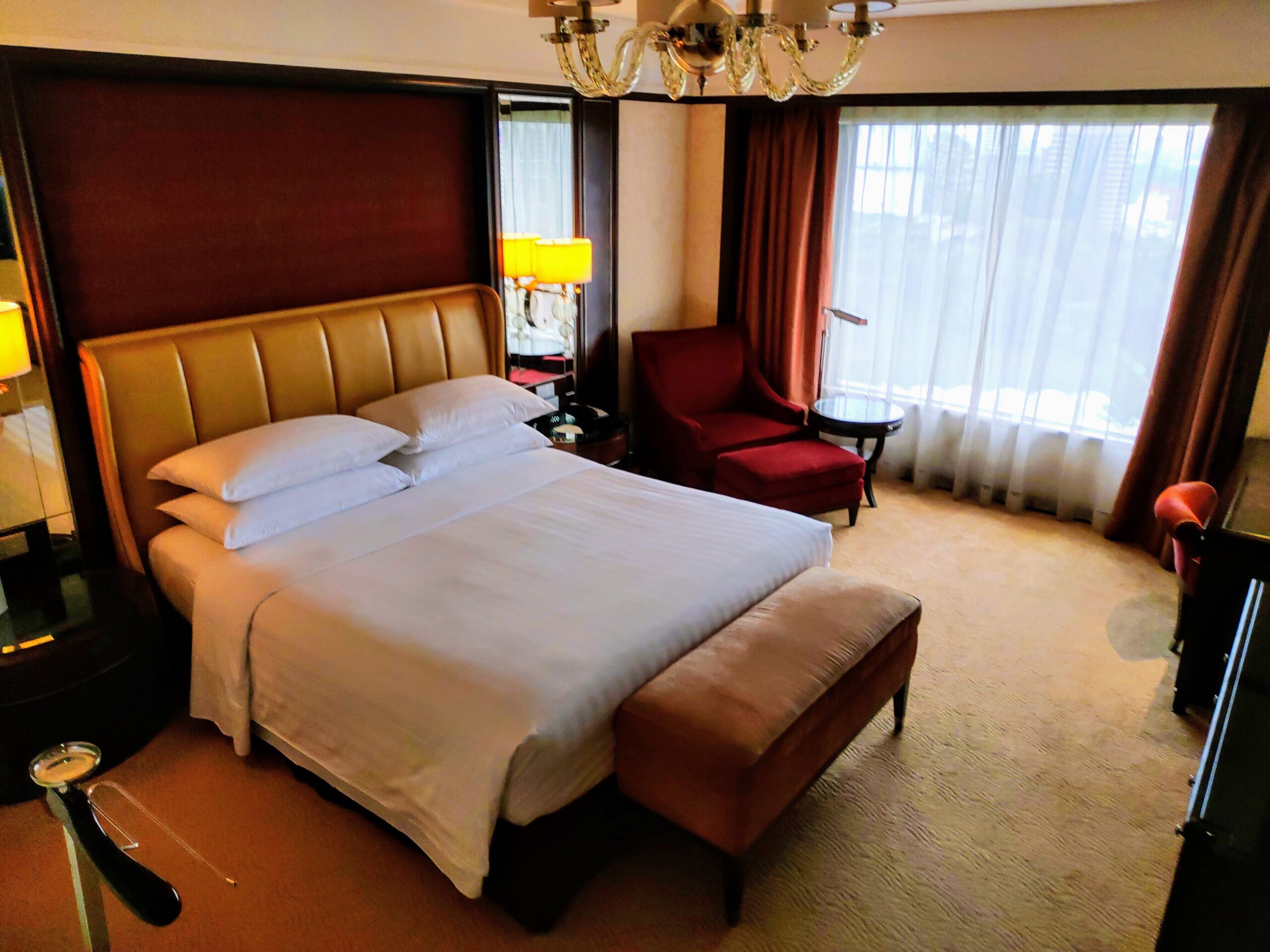 With one final night left in Kuala Lumpur after 7 wonderful years of living and working there, I decided it was only right to finish the time much as I started; with one final luxurious stay at a Shangri-La!
Before I begin – because the review probably won't sound entirely very positive – I wanted to say that, considering the time we stayed (literally mid-June, very shortly after the lifting of lockdown restrictions in Malaysia), things were all a little odd and I think this largely came from a lack of clarity on what was and wasn't allowed, and the hotel doing its best to try and figure out how to put the best foot forward. There were miscommunications and misrepresentations that were not acceptable from a luxury brand; although my feedback was quickly and meaningfully followed-up on, and I was also refunded 15% of the final bill towards the lacking experience.
For the final night, I decided to plump for the Executive Suite after a quick check on Facebook Messenger that the lounge would be open to facilitate one final night of cocktail hour – and that I'd have all the space I might need for one final evening of reflection on everything the last 7 years had brought me.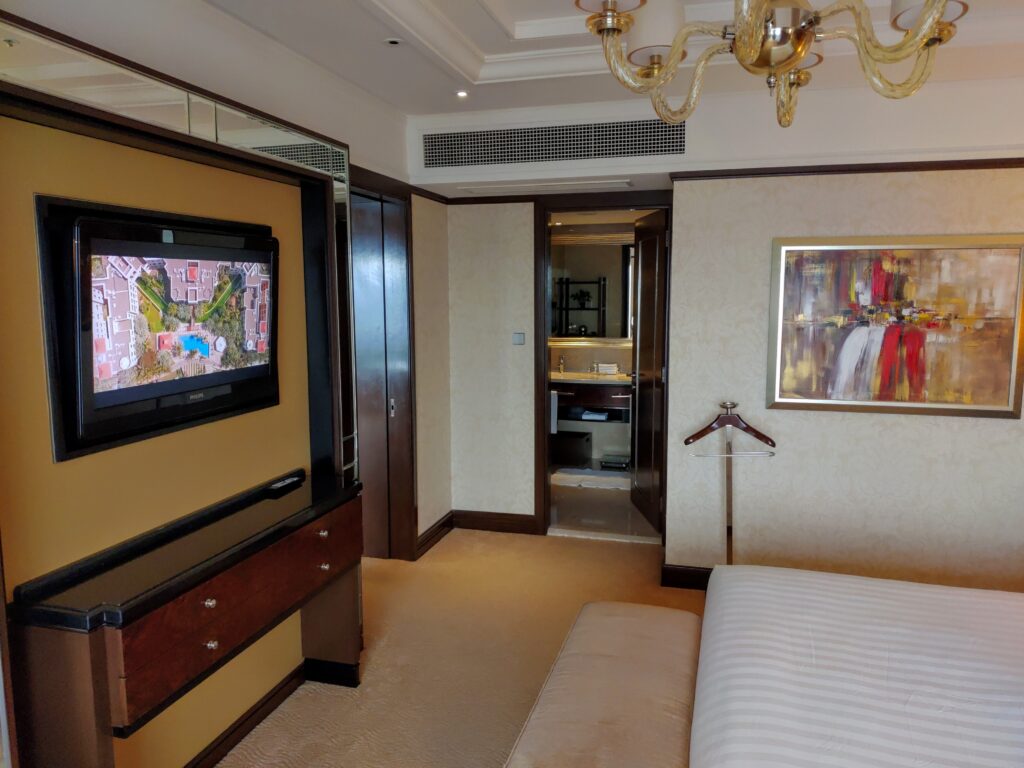 Shangri-La were very quick to check up that we would definitely be showing up on the appointed date, along with a QR code to 'expedite' the check-in experience (not that it did, to be honest) – as well as an update on what was and wasn't open, which mentioned the lounge would be closed; although I chose to ignore that on the basis of what the team over Messenger had told me.
After a quick temperature check, it was on to the mesmerizingly empty reception and lobby area; the first sign of a new world to be travelling in. Having passed through this hotel many times, I've never seen the area so empty; it was literally like walking into a closed property.
Check-in was friendly, if a little evasive; rather than answer directly the status of the lounge and other benefits, I was directed instead to peruse an 'information sheet' in the room, that would give a fuller breakdown of what was and wasn't included. Incidentally, this proved to be one of the major 'slips' – there was no information sheet in the room, and I had to call down again; which is when I learnt that the social media team were wrong, the lounge was not open, there would be no farewell cocktail hour – instead, it was being replaced by a 250RM dining credit. If you have stayed in a Shangri-La previously, you will note that 250RM unfortunately doesn't extend too far towards redeeming a proper cocktail hour (my version of one, anyway).
Positives; the room, as I hoped, was stunning. I've always said it – one of the most consistent parts of any Shangri-La is the maintenance, housekeeping and attention to detail in-room. The room was made up beautifully, smelling and looking fresh and opened out at first into a large living area, complete with desk, sofa, TV and view out over Bukit Nanas forest reserve.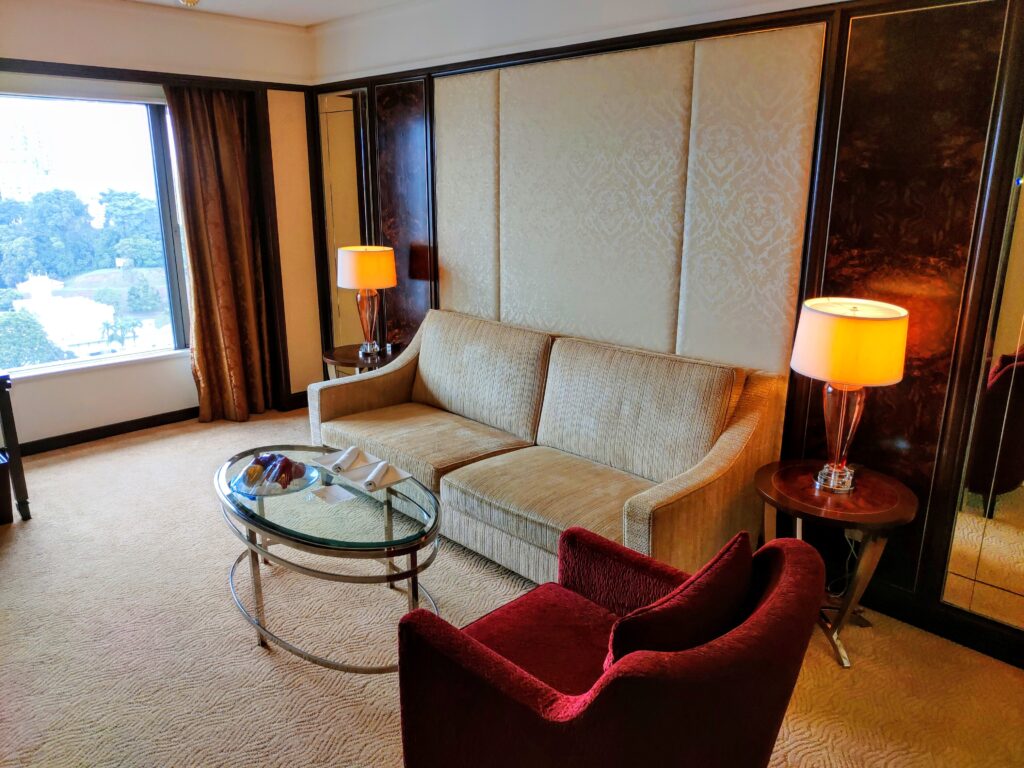 Into the bedroom meanwhile, and the size was the same as the living area, with a giant bed, another TV and a very spacious bathroom off it – again, kept beautifully clean, fresh and with everything you could need for a one evening stay.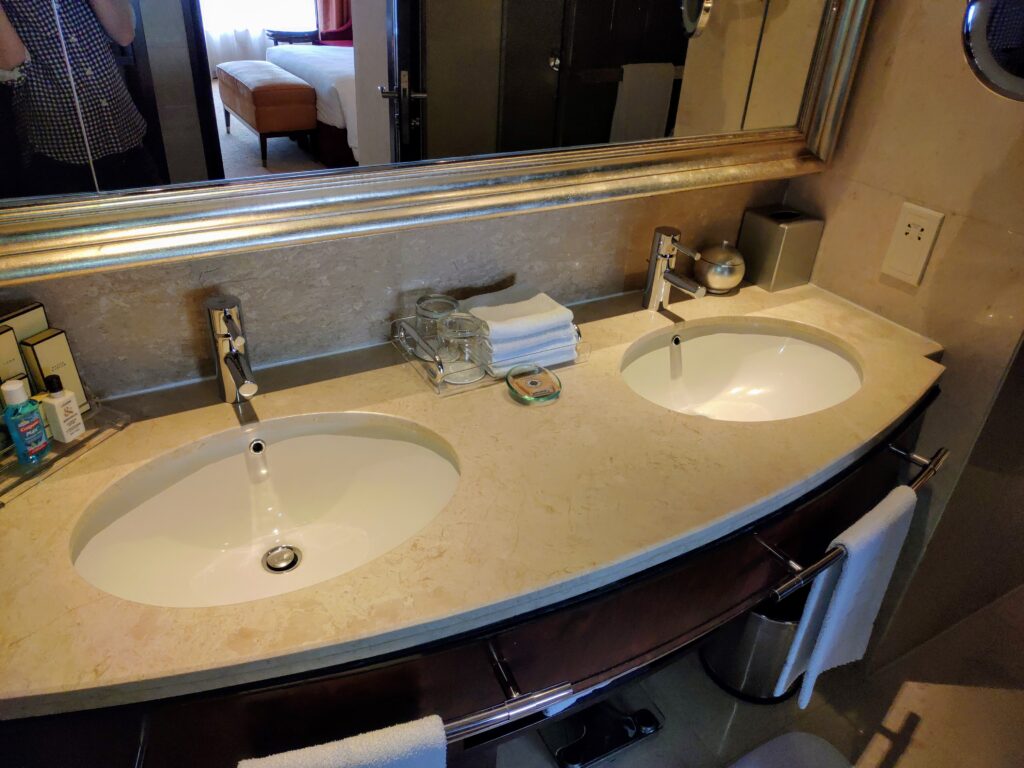 Of course, the first order of business was to test the quality of the dining – in-room dining, in this case – with the traditional order of a club sandwich. I'm a huge believer in the power of a club sandwich to assess the competence of the kitchen staff and I'm pleased to report that they did not disappoint. Similarly, the burger was the work of a master (OK, I know, it's a burger – but still…).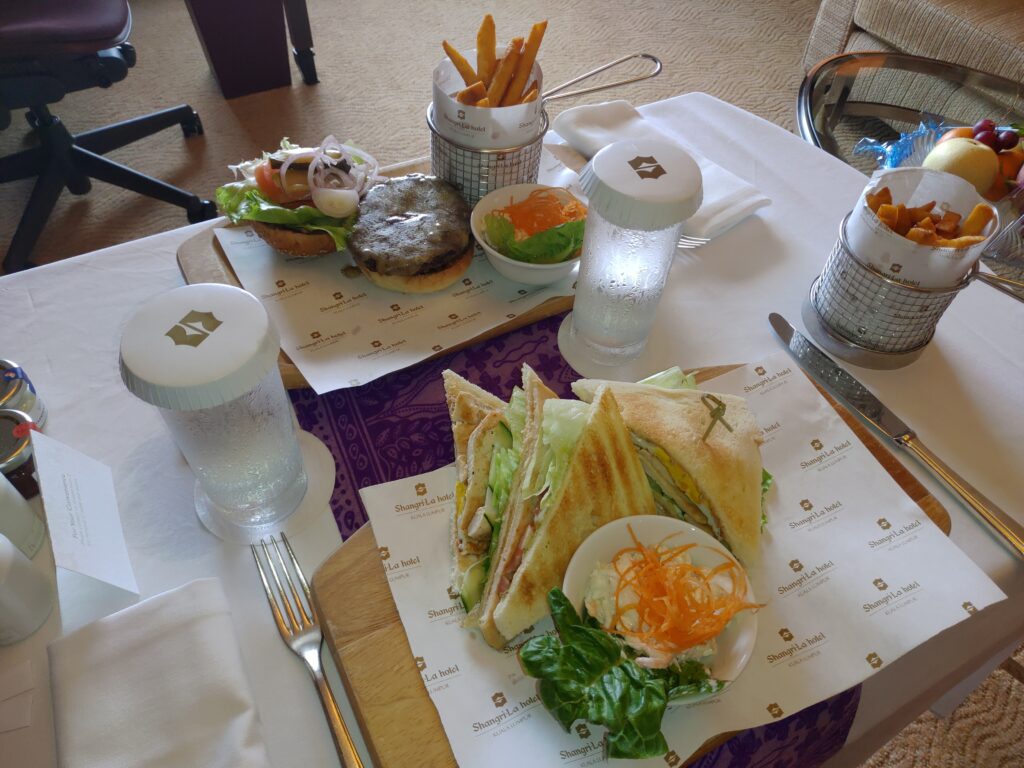 After some more luggage packing back at the apartment at KL Sentral, it was time to indulge the second item on my traditions list, a triple-shower; let me explain. Basically you hop in, make solid use of the complimentary toiletries, lather, rinse and become clean – and then repeat at least once more, but ideally twice. If this pans out successfully, you should've burnt through at least half the bottle of shower gel or whatever was provided, come out feeling like you were born again, all while also carrying a lingering smell of L'Occitane (or whatever toiletry brand the property stocks) for at least several days afterwards. I, admittedly, put this to the test by going head to head with Qatar Airways' bar the next evening, but I still like to think the triple-shower lasted a day or two.
Finally, it was time for *cocktail hour. Except, not really – dinner and whatever 250RM got us in drinks, which wasn't really a whole lot for such an occasion. To be honest the whole thing was bizarre; I think being in the actual lounge would've been more preferable to sitting in the lobby, where the emptiness and silence of such a large space just gave us a frightening insight into what pandemic-era travel will look like for quite some time.
Off to bed but a quick stop en-route to ask – once again, due to the missing information sheet – where we should convene for breakfast. The answer – confusingly – was just fill out whatever you wanted, anything at all, on the breakfast in-room dining menu, and leave it for collection. Having not been successful with the cocktail hour, we did, I'll confess, go wild here. I decided it would be a good time to sample all the very best Malaysian breakfast cuisines (roti canai, nasi lemak, a minute steak – why not?), toast, iced coffee's and juice. It promised to be a feast like no other.
…Until 8.15am in the morning when I got a call (which I never got back to sleep as a result of) from the kitchen insisting the breakfast options were limited to the 'American breakfast', and nothing else. I am probably the type of person, like most Irish, to complain in-person to friends and family at the time of something going wrong – and then the actual establishment way after the fact for fear of upset. But waking me up at 8.15am to counter what I had literally been told the night before was not doing it and I put up a strong vocal response, to which I was told she'd call me back after checking with a supervisor. She never called me back either, but this did arrive, so I'd say it got resolved satisfactorily except my missing sleep, in a very expensive room to be woken up so rudely…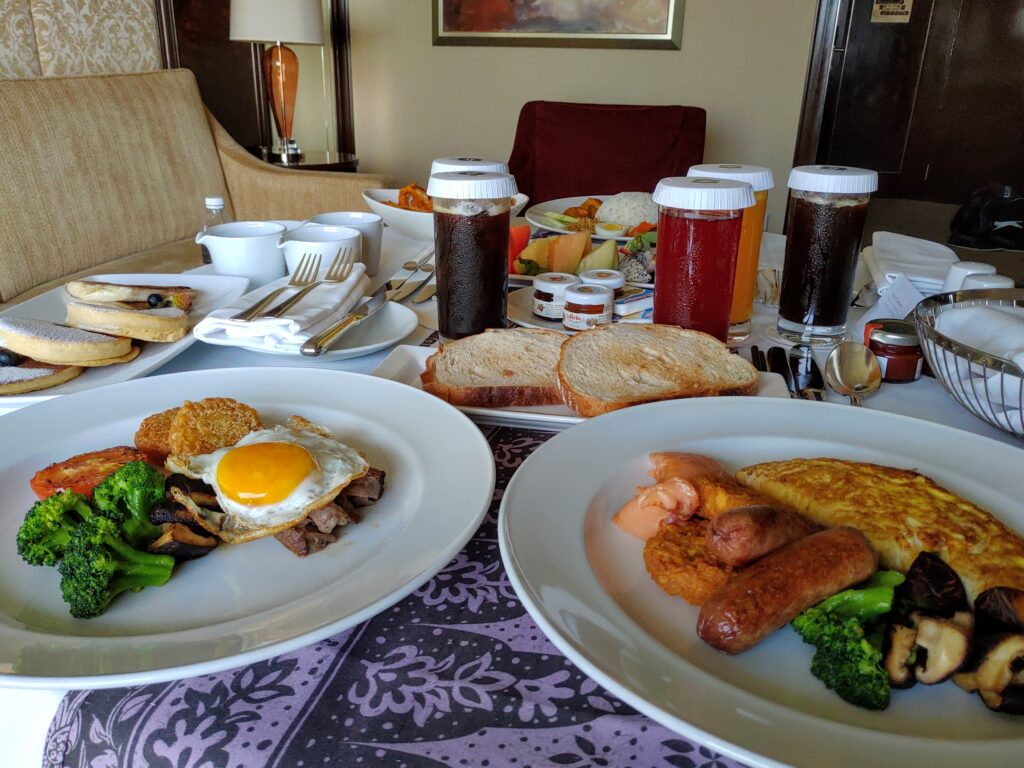 Check-out time and final thoughts? Well, if this was a normal time I'd find it truly inexcusable – the social media team pretending something was open when it wasn't at all, never getting back to me, the constant confusion over everything and then the renovation noise from within the building inside the room. But I think this came from over-ambition on how normal their reopening would look like, rather than wilful misrepresentation. Would I stay again? I probably would in a normal time, and hope they'll treat me next time – finally – to a proper farewell cocktail hour.
Wrap-up; I mentioned at the start of this post that I had complained over Twitter and via feedback that the experience was not as expected. As I mentioned, and just for transparency, their Front Office Manager did get in touch with me to apologise, explain that it was a tough time trying to align to regulations, and refunding 15% of spend – and I do appreciate that, and the situation in which the stay occurred. So it wouldn't concern me, as I said above, that this is what one would normally encounter.