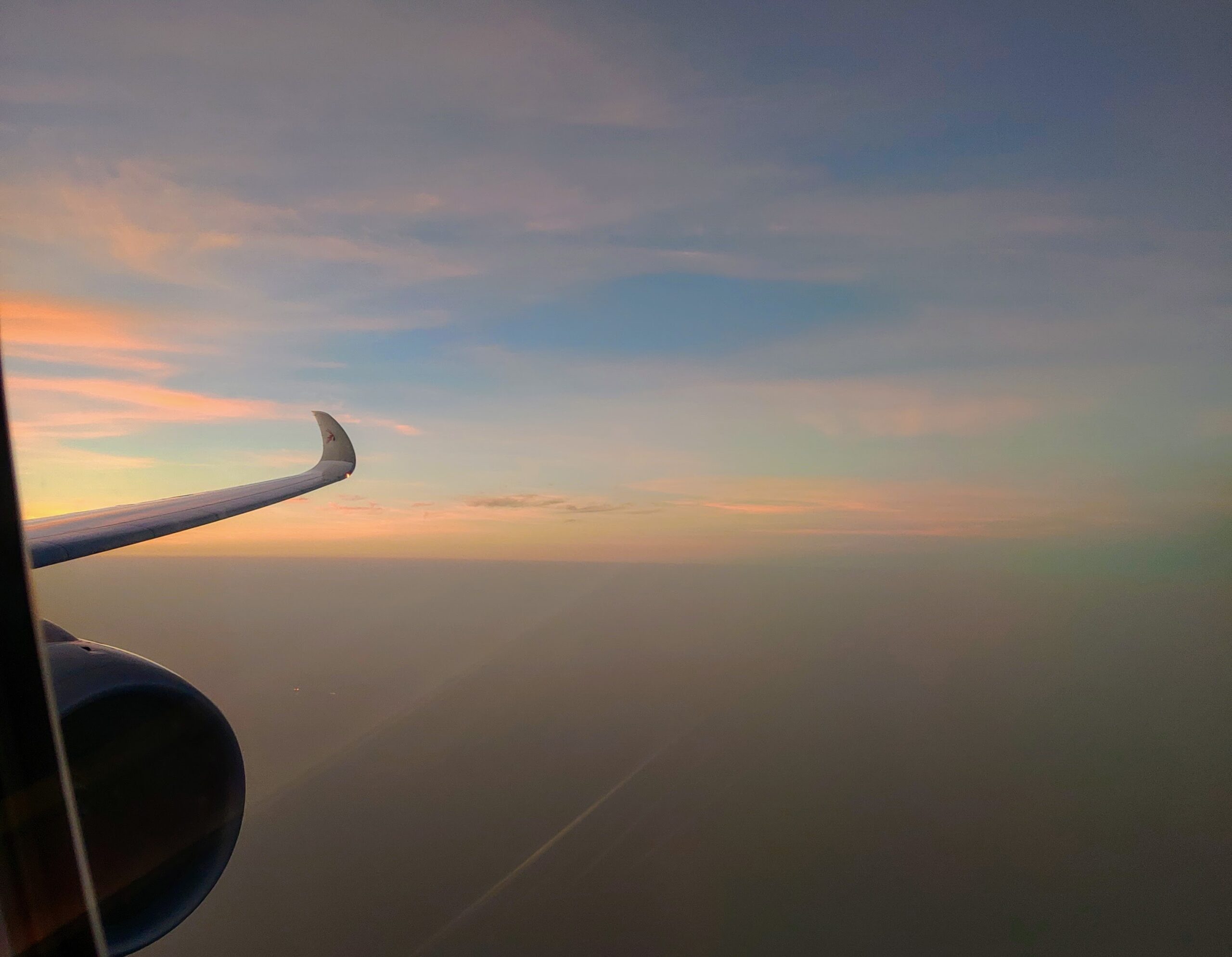 I realise, now writing this many months since June, that I've entirely missed the boat in terms of the 'what was it like travelling in the midst of global lockdown?' question, but I thought I'd recap it all the same. As you may know, I moved back home to Ireland after 7 very enjoyable years in Malaysia, and in a twist of incredibly poor timing, my previous role finished up (and thus, I needed to get out) around mid-June; a time that will forever not be associated with global travel and a wealth of choice in terms of airlines.
Incidentally, suspecting this would be the case, I booked two separate tickets; one in first class with British Airways (cancelled a few days later), and another, to my great amazement available to be booked using BA miles, in business class with Qatar Airways. This one was also cancelled but I later managed to re-instate the booking onto a flight slightly later, and so began the game of checking every few days to ensure the booking had stuck, that the constant fleet and seat changes could be used to my benefit, and that no further lockdowns at either end of the journey would inhibit my ability to make this most unusual journey.
So how was it? Truthfully, one of the most surreal, unforgettable, and oddly peaceful journeys I have ever undertaken.
Checking in, in an entirely deserted KLIA, KL's main airport, with all the atrium lights dimmed except for our specific check-in row, felt more like checking in for an end-of-world mission to Mars than it did what would normally be a routine flight at normally one of the airport's busiest times, when all the flights west would normally be packing up to depart.
Unfortunately I never made it to the lounge and this was the one big let-down of the journey, due to a long and protracted argument at the Qatar Airways check-in desk over luggage allowances; they insisted it was a very crucial 10KG less (all of which I required) than Qatar's own Twitter team, who had earlier told me it was more due to my BA membership. In the end, the KL station manager insisted but would also not come and talk to me about it, that the Twitter team had got it wrong. When I suggested I'd let them know that he seemed to know best, or that they perhaps could contact Doha directly, after about 40 minutes, the issue suddenly went away. Absolutely pathetic lack of service in KL – but the only let-down of the experience, very strangely.
Once you got past the need to wear a mask and the crew being attired in full head-to-toe hazmat suits, glasses and gloves, everything else was shockingly normal; I'd go so far as to say as if covid-19 just didn't exist. The cabin on our first flight, decked out with Qatar's Qsuites business class cabin, looked immaculate, was spotless; the crew still came around to show how to use all the functions of the seats and – to my absolute delight – pre-departure beverages were still served in proper glassware (unlike BA, who had somehow decided alcohol and hot food was a premier vector of covid-19 and so I dodged a bullet in that respect by having that flight cancel).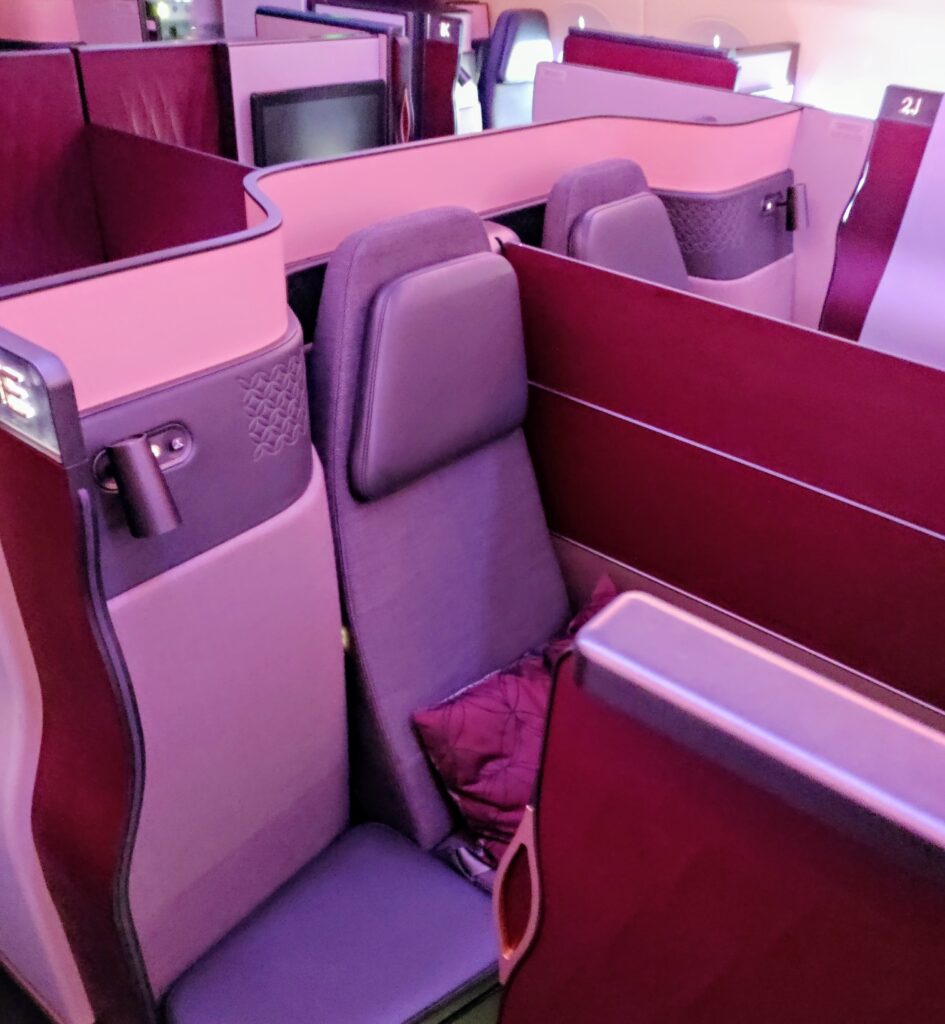 Thoughts on Qsuites? The service was absolutely fantastic, it definitely ranks highly if not top of my business class wish list; but I will say, it was a little on the tight side. I absolutely loved the privacy offered by closing the door and not seeing anyone again until you chose to (although I suppose you could stand up somewhat and peer over, and vice-versa with other passengers). Similarly, due to the way one seat positions the feet under the side-table of the opposing seat, the foot cubby to me at least, was a little on the tight side. Certainly nothing too unfortunate after a few beverages – of which there were many.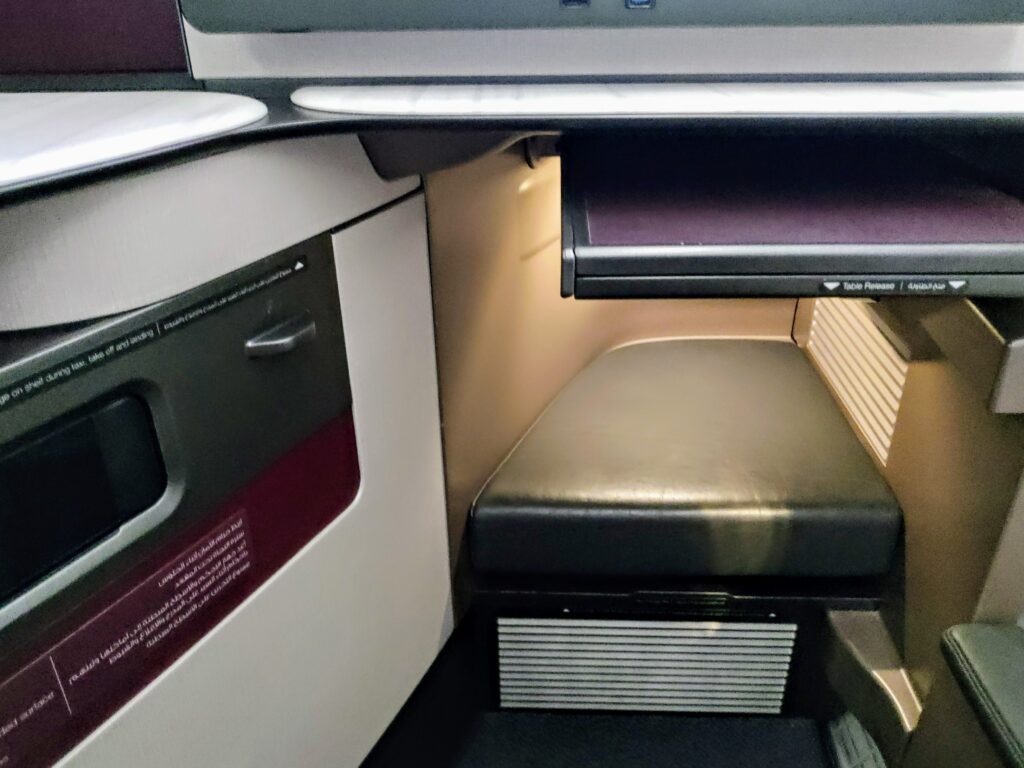 Food across both flights was also excellent; although I ate reasonably light due to the odd timing of both flights that stretched across one long night, landing me into Dublin around midday. Nothing was too much for the crew, and if anything, there was an almost outstanding mission to pour everyone (the handful of us that there were on both flights) as many drinks seemingly as possible.
Waking up to see a sunrise like the one above in the middle of a global pandemic on an almost-empty plane (my seatmates were the pilots deadheading back, who had operated the flight to KL in the first place) was something definitely worth a story in years to come…
I've never been in Doha Airport before, so I can't comment on what it's normally like – but I will say there was no competition to get a picture of the bear in the middle of the terminal, nor, strangely, was there any transit security. The lounge was open, well-staffed, even down to having showers open, and staff couldn't be friendlier if they all tried; but pretty much all retail was closed, and the terminal felt incredibly empty and barren.
Onto the next flight – which was fully loaded and ready to close moments after announcing itself ready for boarding, this business class was the non-Qsuites variety and you know what; I found it absolutely very acceptable as well.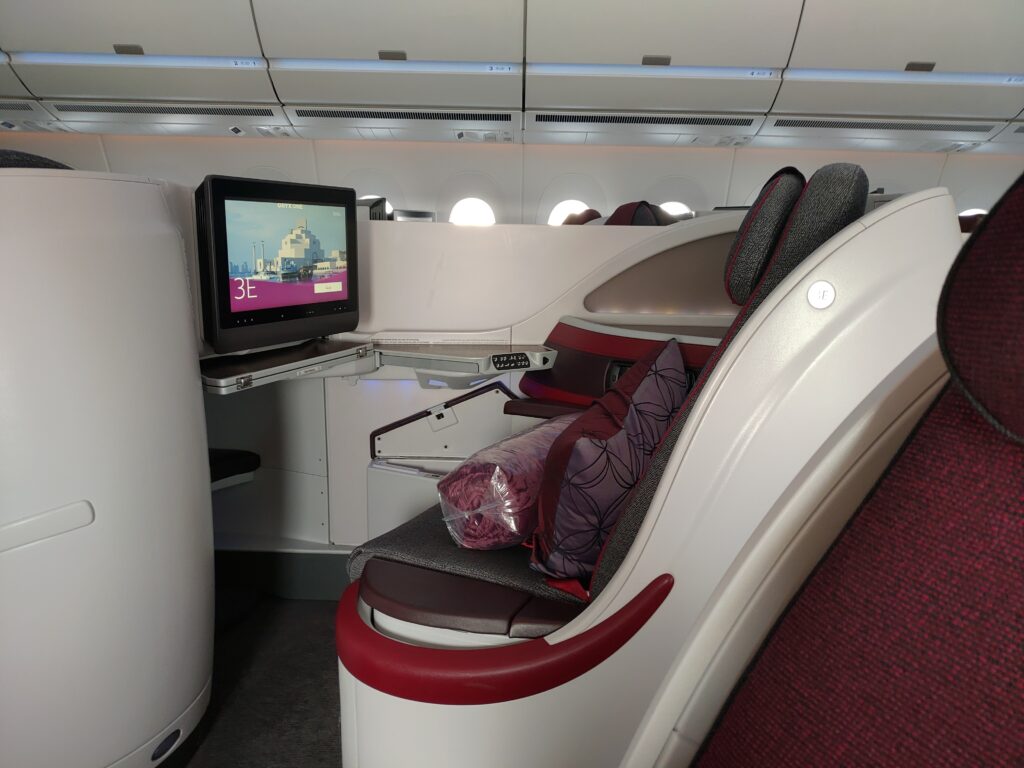 This flight to Dublin came with the same pre-departure beverages, the same 'let's get everyone drunk' approach to service – and even fewer people in the cabin; around 7 in business (made up mostly of a family of 4 who sat down at the last row). As you can see, we were not exactly packed in;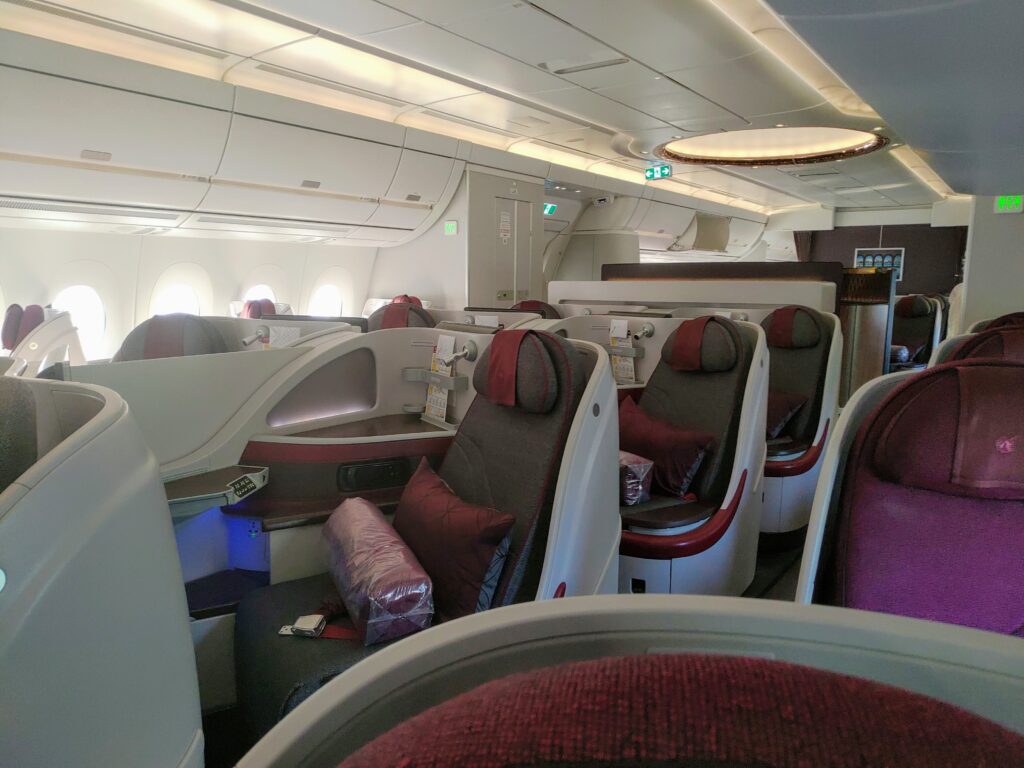 Qatar really did do a very nice job of their cabins; the whole open concept isn't something I usually like and I'm not sure I'd love it with a full cabin but on a flight like this where you have your own bathroom pretty much, the sense of space made it feel very relaxing and after another light snack and enough drink to attempt to reclaim back the value of my Avios miles, I migrated to the neighbouring seat for a sleep – after the crew had very kindly and purposefully made it up into a bed ready for a sleep!
Overall, I actually came away (OK, stumbled away) wishing more flights were like this; amazing service, quick and efficient boarding, great food and drink and a stress-free experience; but at the same time, one of the crew on the flight to Dublin expressed job security worries and mentioned the incredibly light load on the flight to Dublin (I believe only about 37 people), which just isn't sustainable. I know I shouldn't, but I enjoyed my flights – I also think Qatar Airways really haven't received the recognition they probably deserve for enabling those who needed to travel to be able to; there was literally no other airline globally operating at such a level; and with such continued style, service and dedication. Altogether, very surreal – but let's hope we can get back, much as I don't want to, to a day of more passengers again and easier global travel.