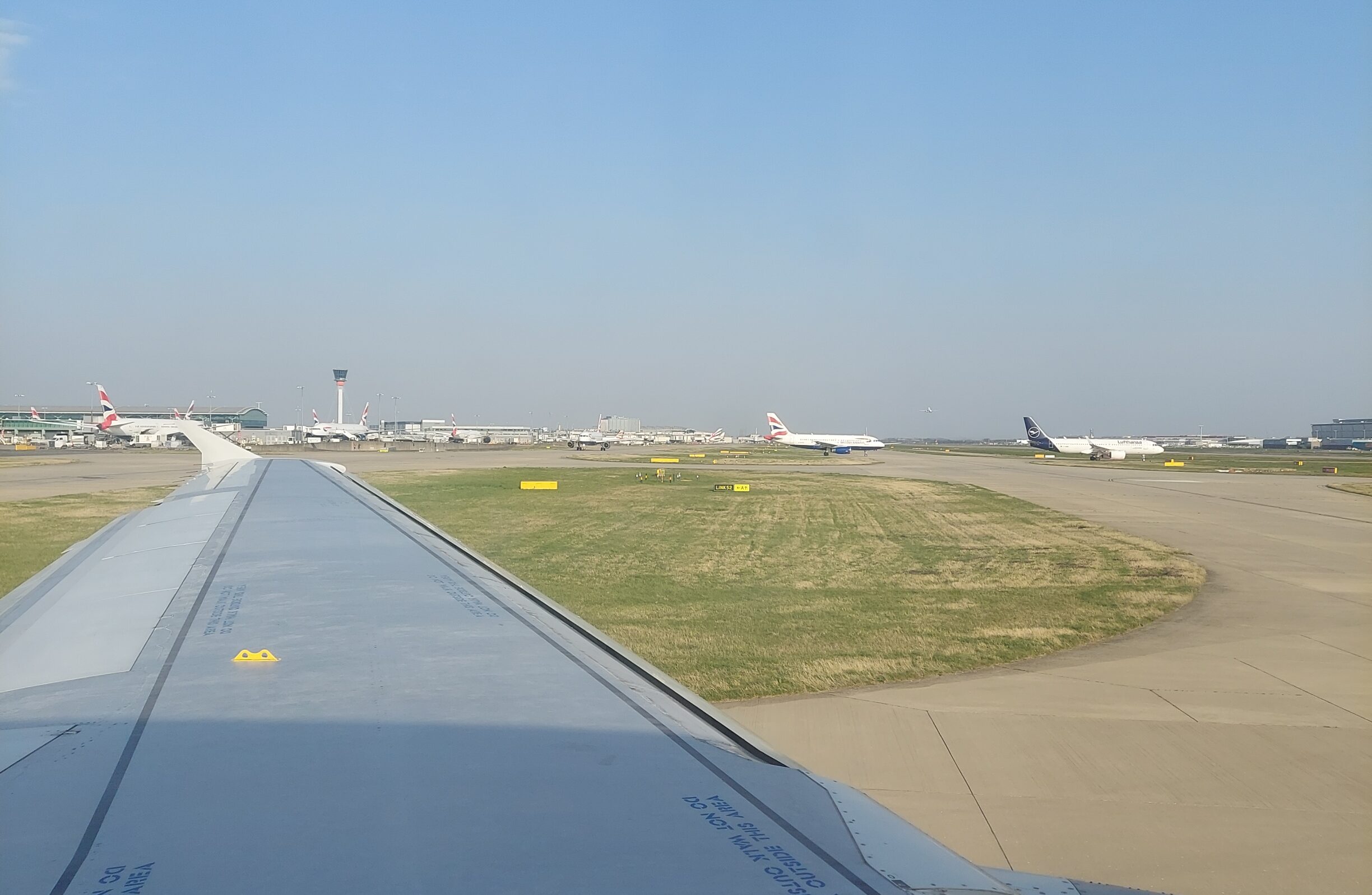 For as long as I've travelled, Heathrow – an occasional necessity, in order to maintain status with British Airways – has been what I would classify as 'workable on a good day, an unforgettable nightmare on a bad day'. The good day is because – assuming everything is working just so, and you know where you're going, then things work reasonably.
The 'bad day' all goes back to a trip to Dublin I had back in 2016, with what was barely a 2-hour connection. The arriving flight was a little late to begin with – becoming worse through Heathrow holding patterns and the apparent lethargy of everyone involved to get the plane parked, doors opened and everyone away quickly. Then the transfer security queue was an absolute horror show, the airport was blisteringly warm on the summer day that it was, and the general rudeness/couldn't-care-less attitude of Heathrow's security and airport help colleagues.
Thankfully all had been reasonable since, but – and consider this an almost 'do not travel' via Heathrow advisory for at least a few months and certainly not in the peak summer season – the post-pandemic pent-up demand for travel versus the apparent lack of staffing in anticipation of same from both BA and Heathrow, led to another '2016' on my flights over the weekend.
Admittedly, we had what became a late arrival inbound to Heathrow (around 30 minutes), that then grew to 50 minutes late as – as we were told – there was a disagreement between BA operations and ATC over who should allow us to proceed to our parking spot. There is little that can offer a passenger less confidence in travelling than to be told the airline and ATC can't agree on authority over parking spaces, let alone anywhere else.
When the ownership dispute had apparently been settled and we came to a stop, we proceeded to stay stopped – and seated – for another 15 or 20 minutes, as the "person to connect the jetbridge" was apparently elsewhere, but "wouldn't be too long". Nothing suggests a far outstretched operation than a late incoming flight with multiple connecting passengers still not being considered an unload priority. 
At the end of the jetbridge, a BA staff member was stationed calling out for passengers connecting to LA. Those lucky passengers stopped and declared themselves – only to be told that they needed to move urgently to Terminal 5; her point of standing there being precisely to let them know that fact, and nothing more.
Downstairs then, with 15 minutes to boarding a flight in a completely different terminal, the transfer bus stop staff member let us all know we had just missed the bus and the next would be 10 minutes. Despite the growing vocal chorus of panic around flight times, all the colleague could let us know was, with a nervous look, "you should still make it" to everyone.
The bus arrived, everyone loaded themselves quick as a flash, and we waited for the bus driver to have a quick chat with his colleague, close the terminal doors, close our bus doors, and then wander gently back to his cabin.
They get a lot of flak but in this case passport control (even the eGates, I judged, would be slower than going straight to the empty booths) was the fastest part of the entire process and – with the exception of the token rude Heathrow employee telling us he had wasted his time saying to remove masks at the biometric checkpoint, because we hadn't heard him – we were away facing up to the security queue in seconds; but what's this?
Yes – there's no fast track security open at the moment so status and premium customers, who presumably BA and Heathrow rely on having good experiences in order to justify their continued business, are now lumped into the same not-insignificant queue as all other connecting passengers.
Why? Are fast track customers more likely to spread covid-19? Or do they feel safer when not given priority security access? No matter how much pondering I did on this topic later on, I couldn't figure out why this benefit is no longer available.
Anyway, again, security – like passport control – was one of the more successful elements of the journey and once an entire family who apparently had never come across a security checkpoint in their lives had been cleared through, having had to walk back multiple times to take out liquids, remove a belt, etc. – then things moved at warp speed. Considering security at Heathrow is often the sole nightmare element of the journey, it was uncharacteristically one of the only two great successes.
In the end, with no thanks to the care, help or efforts of really anyone at Heathrow, we made it at 'flight closing' status.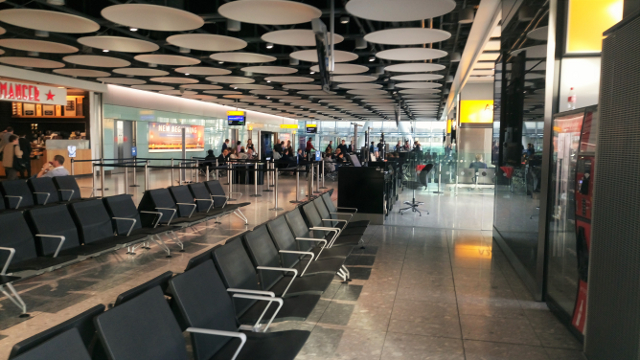 Will I use Heathrow again? Hypocritically, yes I will, because when it works, it works OK – though it is very regrettable to me that BA's 'home' is the element of a journey with British Airways that I fear the most for operational inferiority.
Having said that – I will definitely, 100%, be giving it a skip until after either the summer peak season or it appears they've gotten their resourcing and operational problems that they clearly have under better control. Until then, the outright stress and panic isn't worth it.