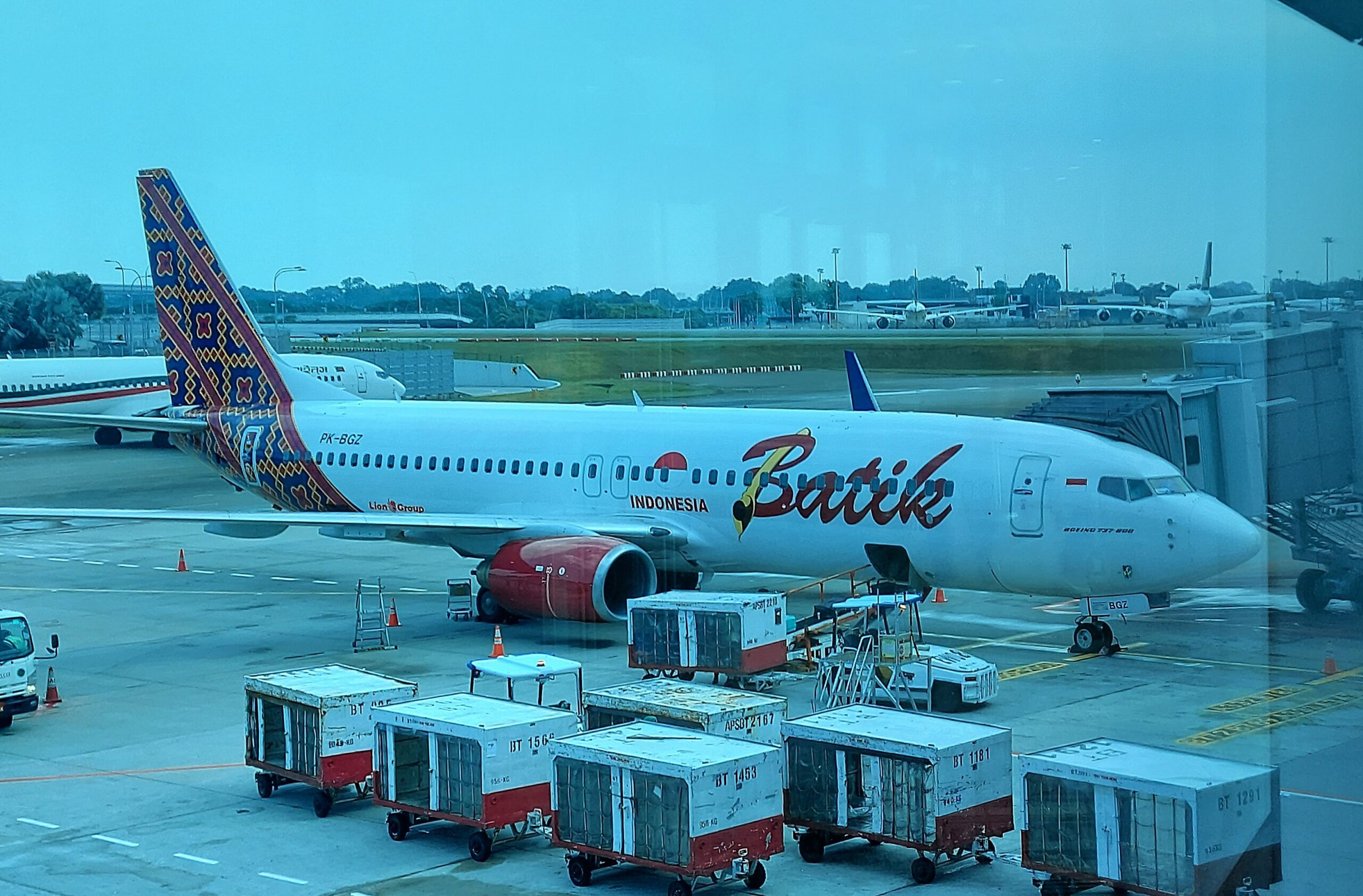 As an advance sign of just how busy Bali would be, business class fares initially looked to be an outright scandal – and so, I resigned myself to having to fly down the back, initially booking onto a Singapore Airlines afternoon flight in economy.
As luck would have it, firstly the fare was almost entirely refundable, and secondly Batik Air presented a unique opportunity to fly to Bali at almost the same time, and sample their business class offering as well on this relatively new route, ID7134.
Check-in went smoothly at Singapore's Changi airport, with the exception of being told 'there's a lounge after security' in response to my question – which, for the avoidance of doubt, does not mean there's a lounge Batik Air passengers are entitled to use (there isn't). Instead, it meant simply that there are physically lounges after security – not that you'll be entitled to them, as a Batik Air business class passenger.
So we loitered around Coffee Bean & Tea Leaf until it was time to proceed to the gate, which, even then, was too early as the flight was running about an hour late. Security in Singapore Changi is of course done at the gate area, and soon we were in the holding area.
With not much to be excited about in terms of boarding early, we elected to wait until most of the passengers had boarded – in fact, as you can see below, all passengers – bar about 30 – had boarded.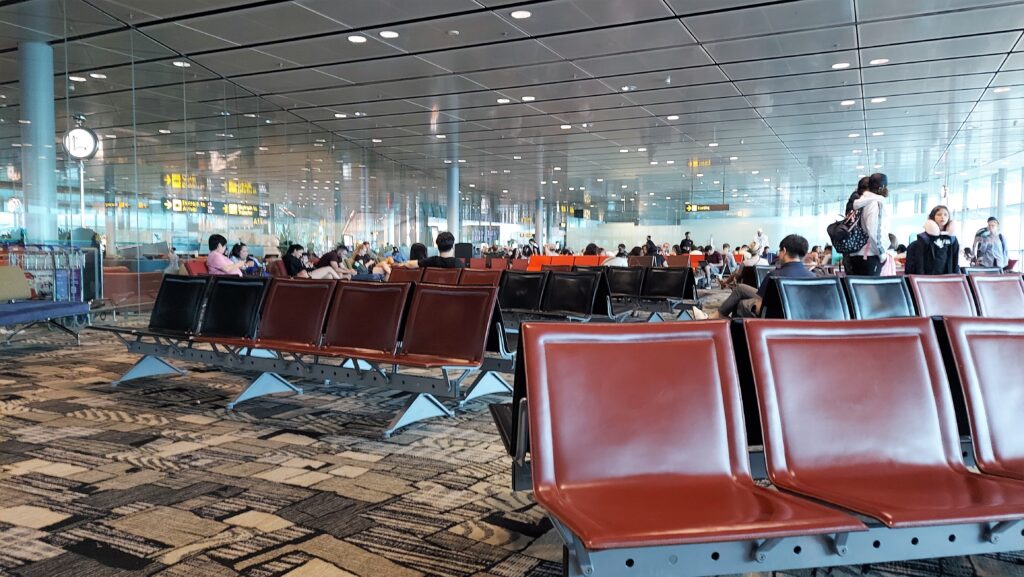 Onboard our Batik Air 737 were three rows of old-school recliner-style business class seats, with two other passengers joining us – one, behind us, very much making his own in-flight entertainment by regularly getting up and using our headrests as leverage to help him up off the chair. To say it was annoying, would be a significant understatement.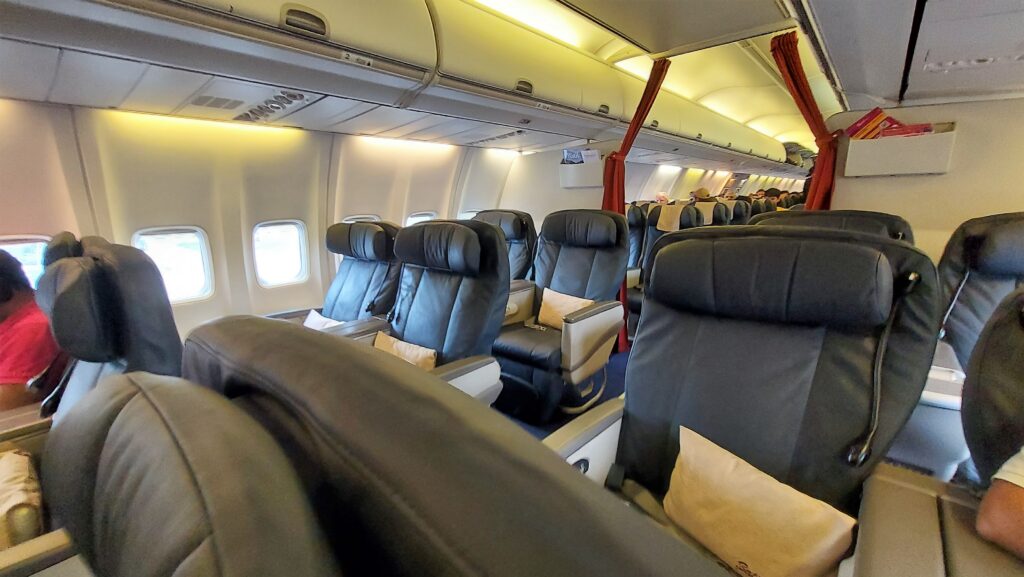 Nevertheless, the seat was comfy and once we were all onboard, we were quickly away for a 20-minute taxi around Changi and its apparently never-ending construction works.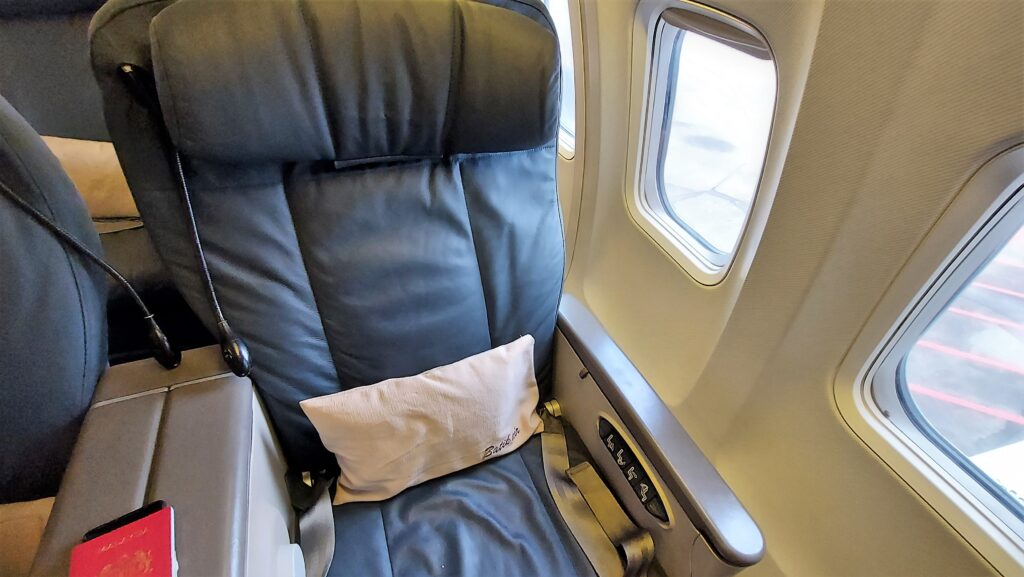 Legroom in Batik Air business class, especially row 1, was more or less unchecked and I – at 184cm – could just about reach out to rest my feet at the bottom of the bulkhead.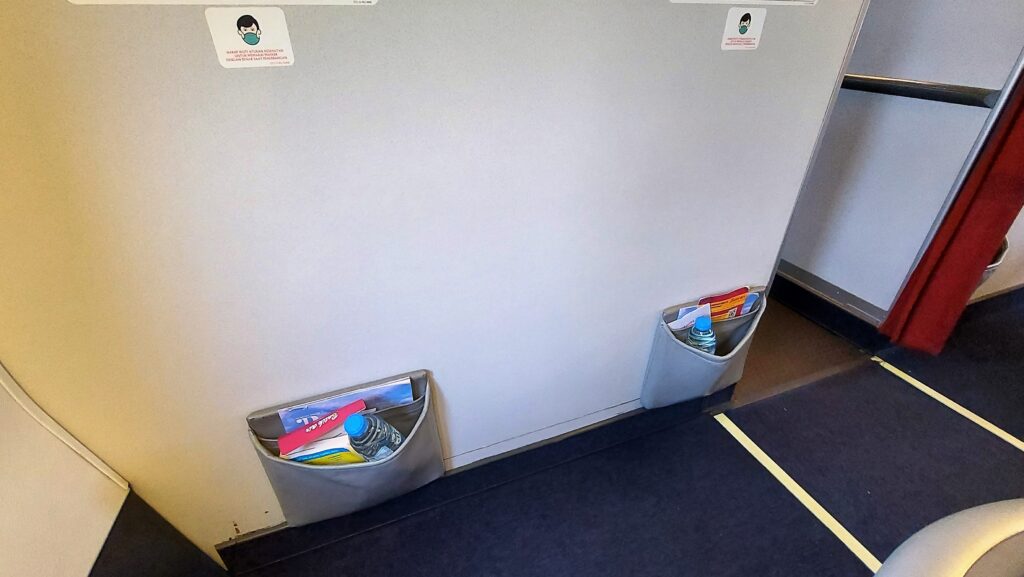 In-flight, our lead crew member elected not to make an appearance for the flight, instead leaving one other cabin crew member to serve business entirely by herself. First, meal choices were presented via the spoken word – Batik Air doesn't serve alcohol, and to be honest, it's not really clear if they even serve any soft drinks based on the presentation, exclusively, of a single bottle of water with our meals.
After the meal orders were taken, blankets were offered to those who wanted them – such as, for example, the two of us who had arrived via long-haul flight into Singapore that morning, gone on a tour for the whole afternoon, and were now continuing on to Bali, very much sleep deprived and body clocks way out of whack.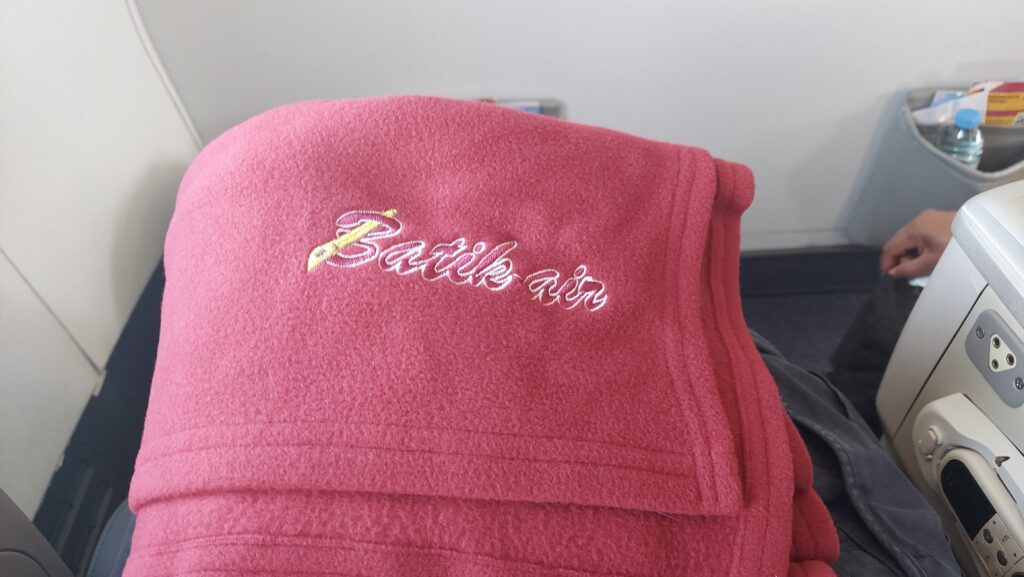 The meal – a chicken 'woku' in my case – probably doesn't look in any way appealing, but it was actually very tasty and was quickly devoured.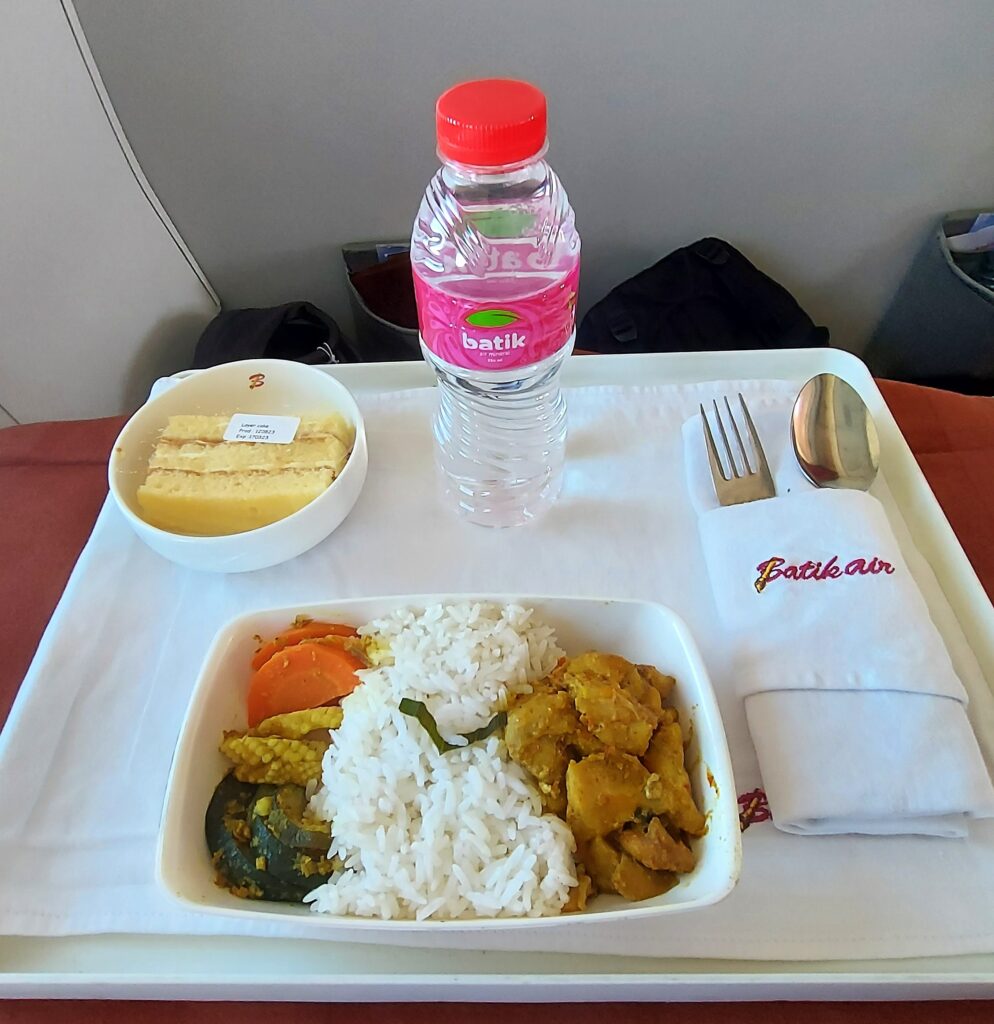 Unfortunately the in-flight entertainment, provided via a screen contained within the centre of the chair, was inoperable – neither was mention made of that fact, nor were any attempts made to get it going. It simply existed lifelessly in between our seats.
After that delicious, if not hearty, meal was cleared, I decided to make use of the retro seat reclining functions to lay back and catch 40 winks, or as many winks as I could until such time as our fellow passenger decided to catch and release our headrests once again.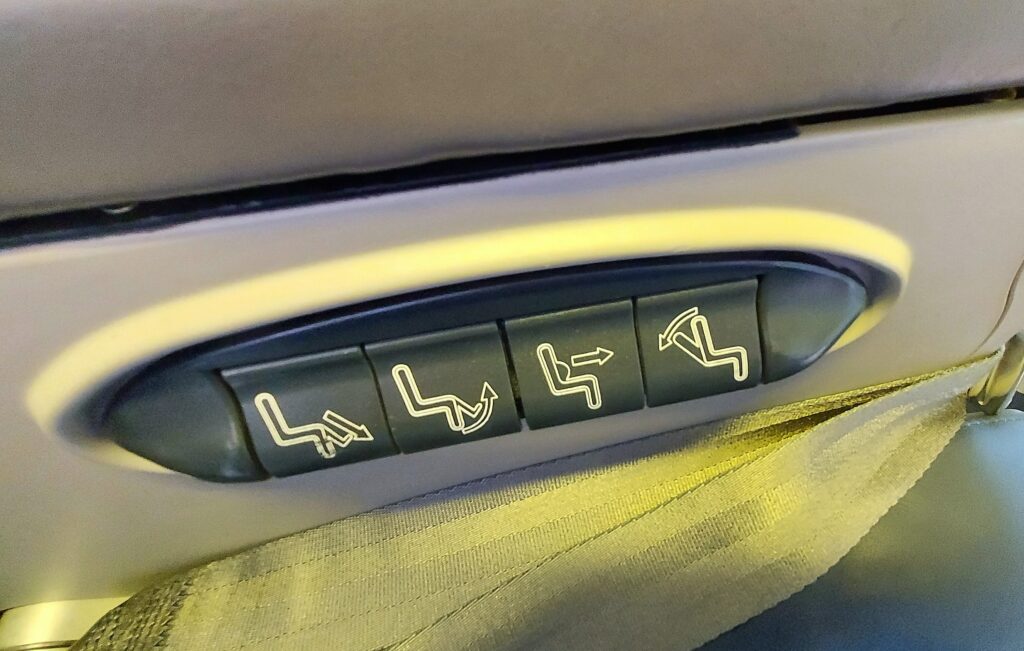 Before long we were well on our way into Bali Airport, and to what would turn out to be an absolutely horrendous immigration queue.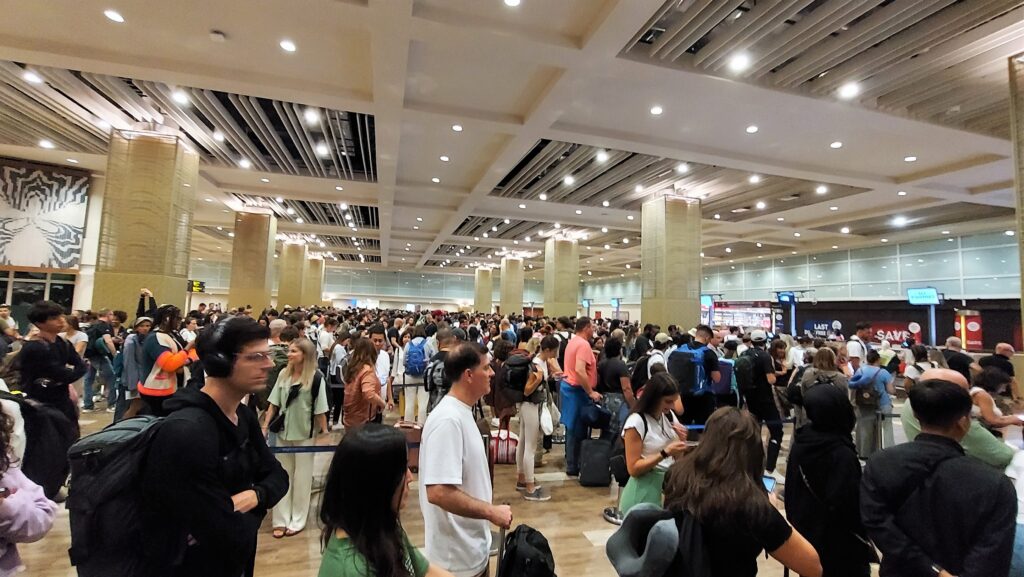 Overall Batik Air was worth the price – but not much more. They won't win business class of the year by any stretch, but if you're looking for extra space, and an included meal and baggage; and don't care so much for in-flight beverages, lounge access, or any other frills, then Batik Air business class is a perfectly fine choice!