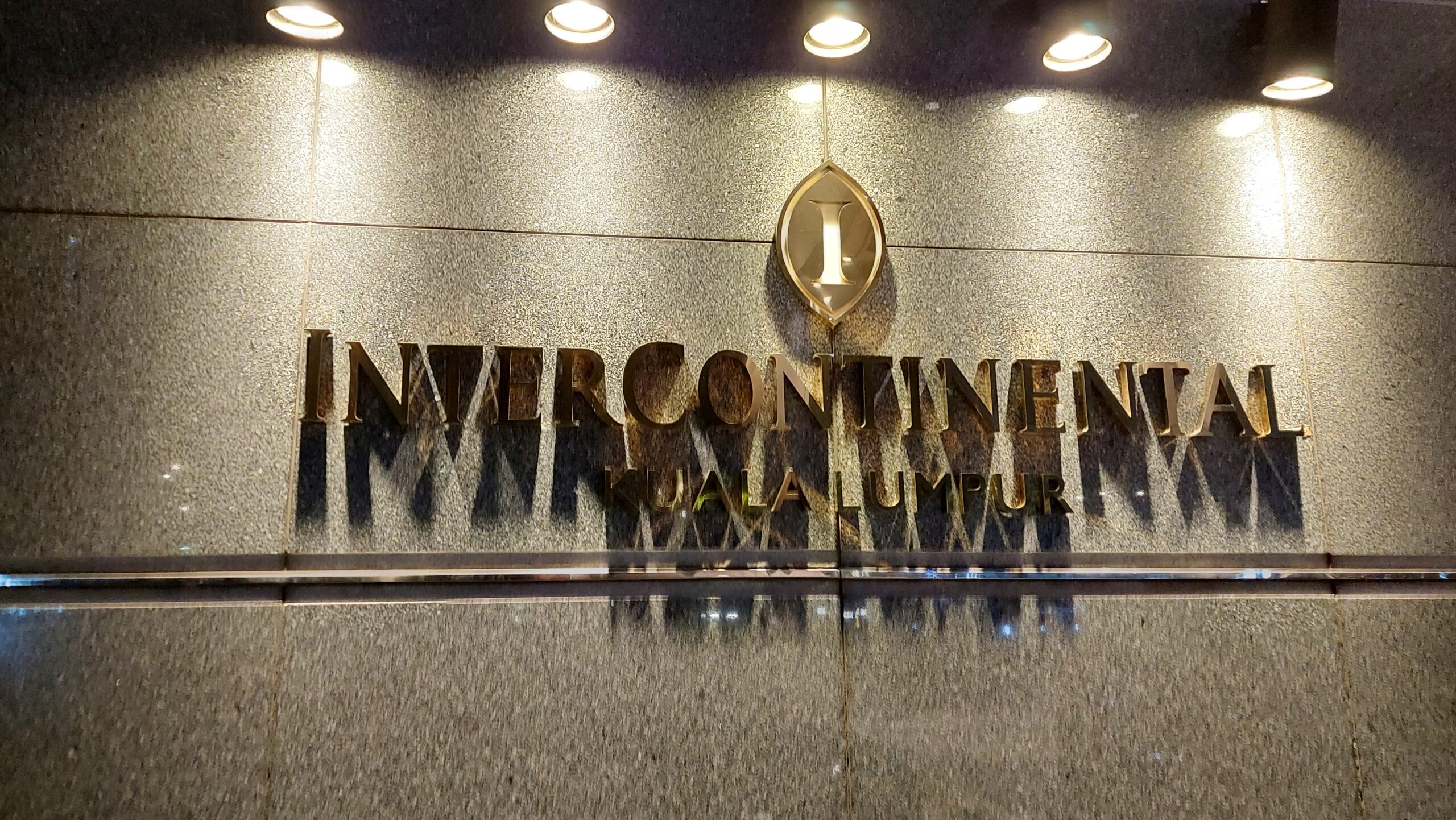 Fancying a change on our brief stopover in Kuala Lumpur, and having sampled nearly all the main hotels around the city over the years, I was pleased to book into the Intercontinental Kuala Lumpur, for something new.
Located down towards the Ampang Park stretch (read: the further end) of Jalan Ampang, the city's main – or as good as the main – thoroughfare, Intercontinental adjoins a huge regional Citibank office block, but is set otherwise very much in its own grounds.
The lobby is suitably grand and seemed to be perfumed to within an inch of its life at all times. Check-in, despite holding no status whatsoever, was quick and we were given a very elaborate overview of the amenities, breakfast times and location, and an insistence that luggage would be sent along shortly (it was).
For a 3-night stay, I didn't really have time to enjoy the club facilities or really much of any of the amenities, so it was a standard 'King Classic' room – but, to my absolute amazement and delight, despite the very much 'standard' room, it was gigantic!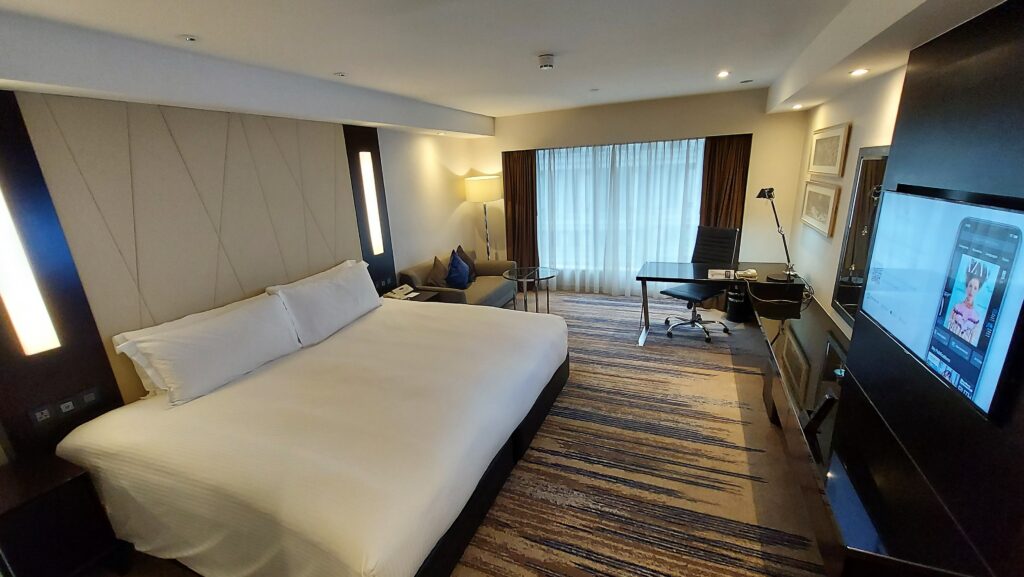 The bedroom had ample space for the bed, belongings, and a little sitting area by the window. Unfortunately, given the rapid pace of construction development in Kuala Lumpur, there's no real view to be had out the window anymore, but such is the way for all hotels in this bustling city at some point or another.
Back towards the front door, and there was a coffee machine, minibar, glasses, and then a sliding wardrobe, which was more than suitable for our brief stay.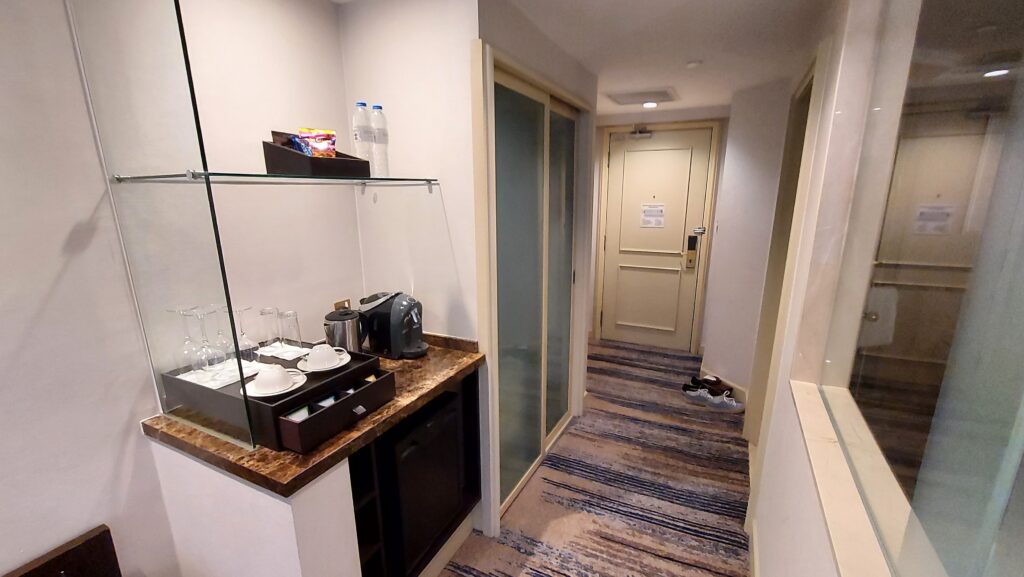 The bathroom, similarly, was on the generous side of palatial and came with an enclosed shower and separate bathtub. It does, however, if this troubles you, come with the very latest in bathroom design – a glass window out to the room. However, there are blinds provided to cover all sides, so this wasn't really much of an issue.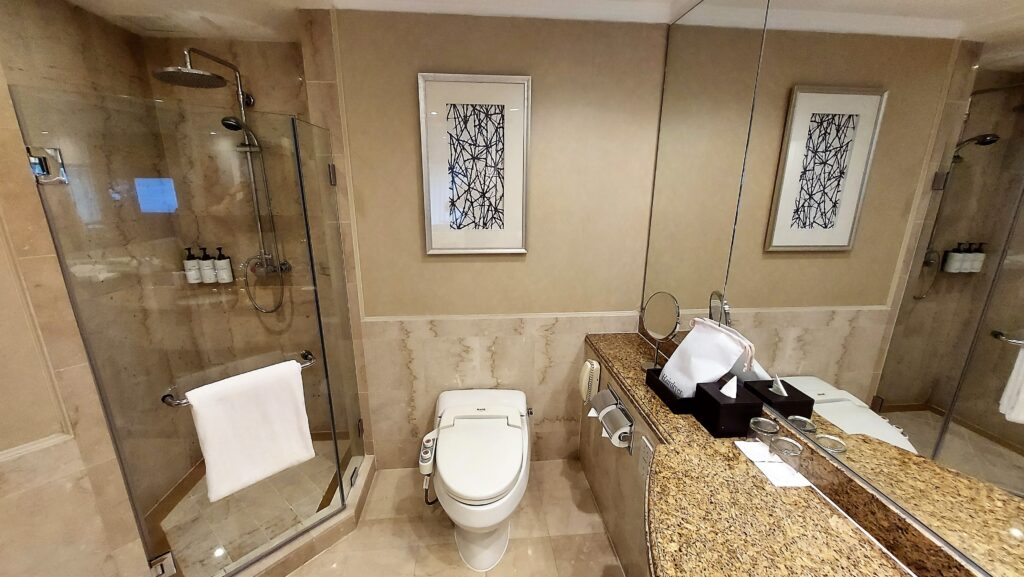 Lastly the room came very well cleaned, smelling and looking fresh. It came with a note from the 'Clean Team' advising us of their hard work, alongside a very 1980's style room control panel, which I had a great time using, while half-imagining I was launching a spaceship.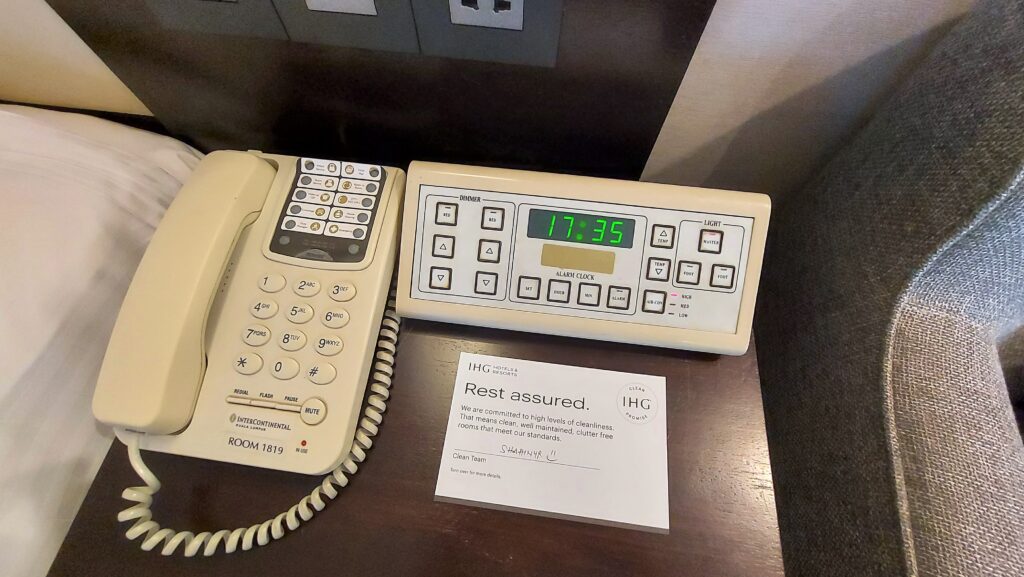 Breakfast next morning saw the venue so full that we were asked if we would mind sitting outside – even better to be honest, away from the hordes.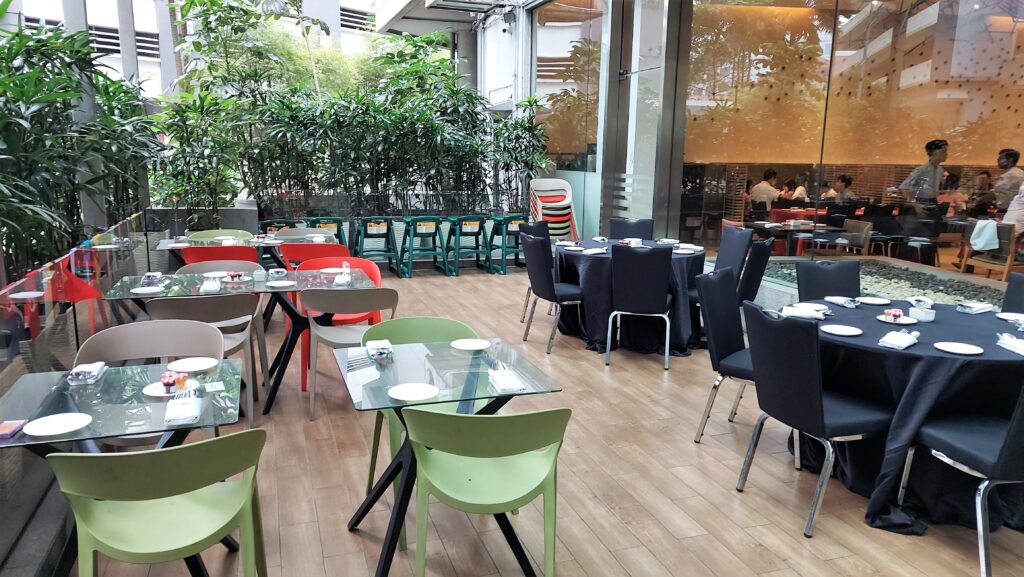 The breakfast selection at Intercontinental Kuala Lumpur was really good, regularly replenished, and a wide selection. My one complaint from breakfast – which I wrote down on a survey form they gave me one morning, is that the restaurant just gets very, very full and the actual buffet areas are surprisingly close together and quite cramped when everyone is assembled there, grabbing whatever they can.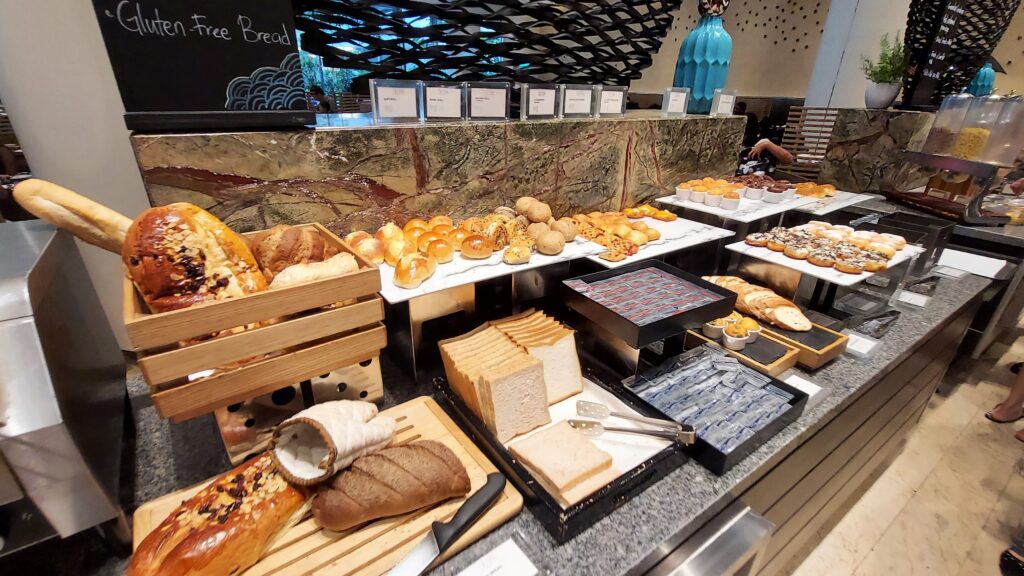 The pool meanwhile, I'd be honest, is probably one of the small let-downs of an otherwise very delightful stay – the pool itself is fine, of course, very functional and…present. Rather, the setting and environment is a little awkward – it's tucked in right alongside the neighbouring Citibank offices, overlooked on all sides, and with some construction work also taking place at the moment. There also appeared to be nobody ever manning the counter, so if there's no towels there, you're stuck.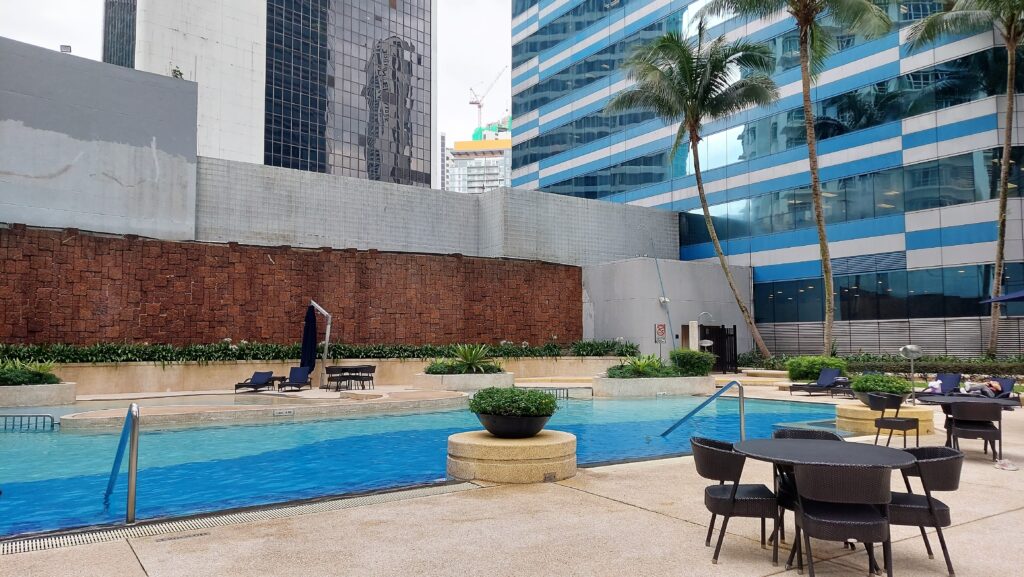 Overall though, I had a really lovely stay at Intercontinental Kuala Lumpur, and wouldn't hesitate to stay again – the room was gigantic considering it was just one notch above entry level, and the location is pretty much par excellence. Of course with that comes the trade-off that both the pool and the rooms will be overlooked and/or backing onto other buildings; but for a city break that's not really much of an issue. Next time, a club room!