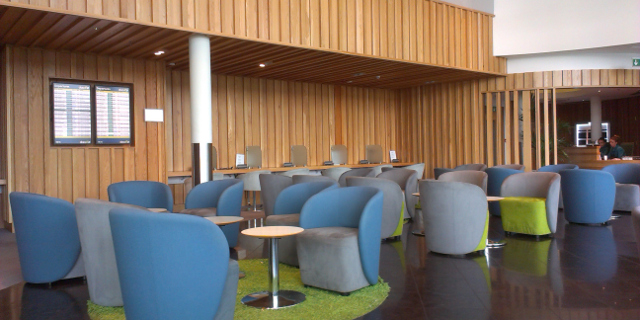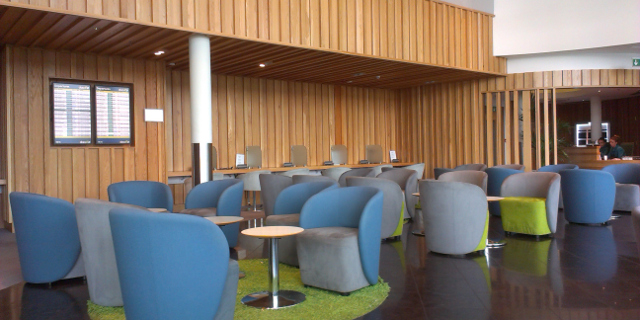 As I've recounted the story (with delight) a few times on here, Aer Lingus wrote to me about a year ago advising that they had their suspicions that I was a member of another airline loyalty program and would I be interested in matching my status with them. Needless to say the other airline in question was British and had just been bought out by BA (if that doesn't tell you who it was, nothing will) and since I'm Irish, living in Ireland, this deal made a lot of sense even though I've generally nothing but contempt for airline frequent flyer programs.
Their participants, I've found in the past, tend to be ridiculously (fiercely, even) passionate about their 'rights' to get on first and take up more luggage space than everyone else, the rewards usually don't amount to a whole lot, and I haven't found an airline yet that treats you with anything other than disdain until you exceed 'applicant' status on these programs.
Nonetheless, I figured if nothing else a year of free perks with Aer Lingus for nothing was a win-win and went for it.
Now, one year on, I can safely say it's strangely worth it and those passengers who used to drive me so ballistic…I can begin to see where they're coming from. The main perks (for Aer Lingus' program) are lounge access, fast-track through security in Dublin and the ability to get on the plane when you fancy (impossible, as everyone crowds up at the gate anyway).
And, to give them credit, the fast-track through security is a Godsend in those peak morning hours, the lounges that they themselves operate (Dublin, Heathrow – are there any more?) are actually very well done and you shouldn't really ever need to buy something on board because you can drink and eat in the lounges beforehand to your hearts content.
However, it's not without its failings. The lounges overseas (I'm sorry Aer Lingus) are often very dated and more of a throwback to the 1980's than a relaxing pre-flight experience. Dusseldorf and Frankfurt in particular stick in my mind here – while London Gatwick's lounge on the other hand is fantastic, right up there alongside the EI-owned and operated lounges (they also have the most delicious chocolate brownie's you might ever taste). Likewise, there's general confusion overseas about what the programs perks actually are; to take in someone else to the lounges overseas, I have resorted to keeping the page on their website open where it says a guest is permitted on my tablet so I can show the lounge staff before an argument even gets going.
Finally, their website isn't as flashy or automated as many of the others and anything out of the ordinary requires a phone call – and, often in the case of my flights, I end up having to add them manually, then forgetting if I've added them (as they don't give you a notification or history) and trying again.
I didn't fly enough to keep the 'Prestige' status that I'd become accustomed to, however I did receive a 'Gold' level card in the post a few weeks ago – and would I try to keep it, like so many of those people I criticised only a few short years ago? Absolutely.