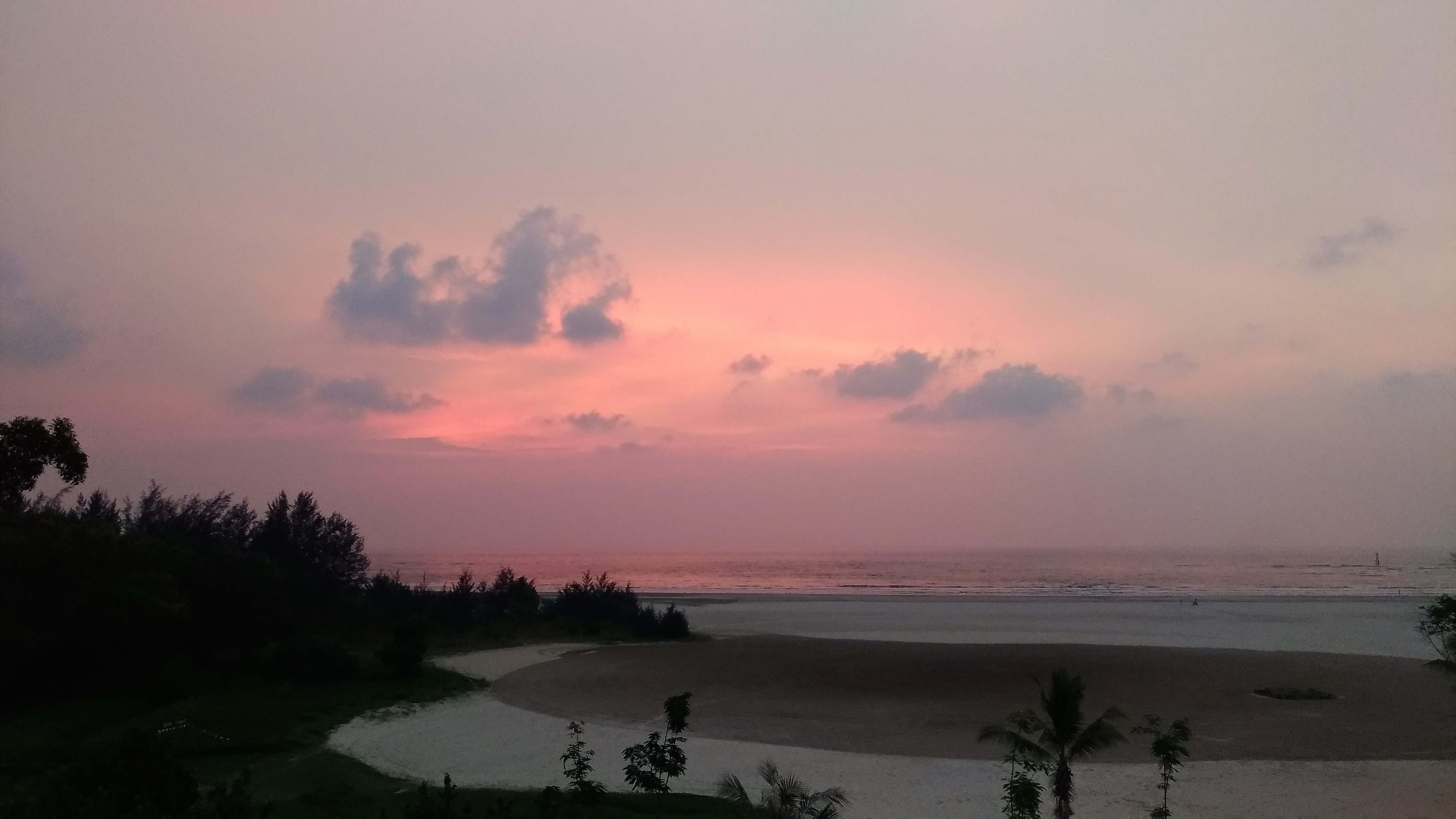 While I had no doubt that the sights and sounds of Kuching would be truly exquisite, I decided to round off my long weekend attending a wedding in Sarawak, Malaysia by departing for the last two nights to Sabah instead to visit an old favourite of mine, Shangri-La's Rasa Ria Resort & Spa, Kota Kinabalu.
Last time I visited, the whole experience represented service par excellence, so I wondered with the benefit of a few extra years visiting luxury hotels, how would it compare to my earlier memories?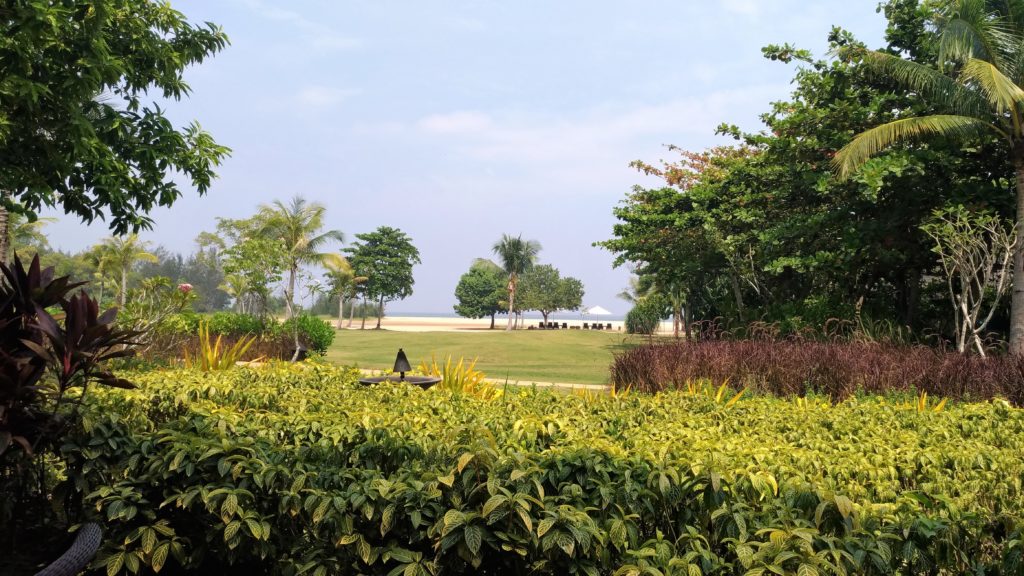 Arrival was certainly a touch different from before; no in-room check-in, or even really welcome committee of any description. All reception desks were taken and we were told to take a seat in the lobby. Due to the busyness of the place, additional staff were out with oversized tablets checking in guests or dealing with queries – although as it turned out, they were very limited in their ability to help. Eventually I was assisted but told it was 'not possible' to prepay the room on one card, and pay for the incidentals/deposit separately on a different credit card. Only when I pointed out that this seemed very possible in all other Shangri-La hotels, it suddenly became possible. But only if you 'waited for a desk' as it couldn't be done on a tablet. I've had easier and more pleasant check-in experiences at properties costing a large fraction of Rasa Ria.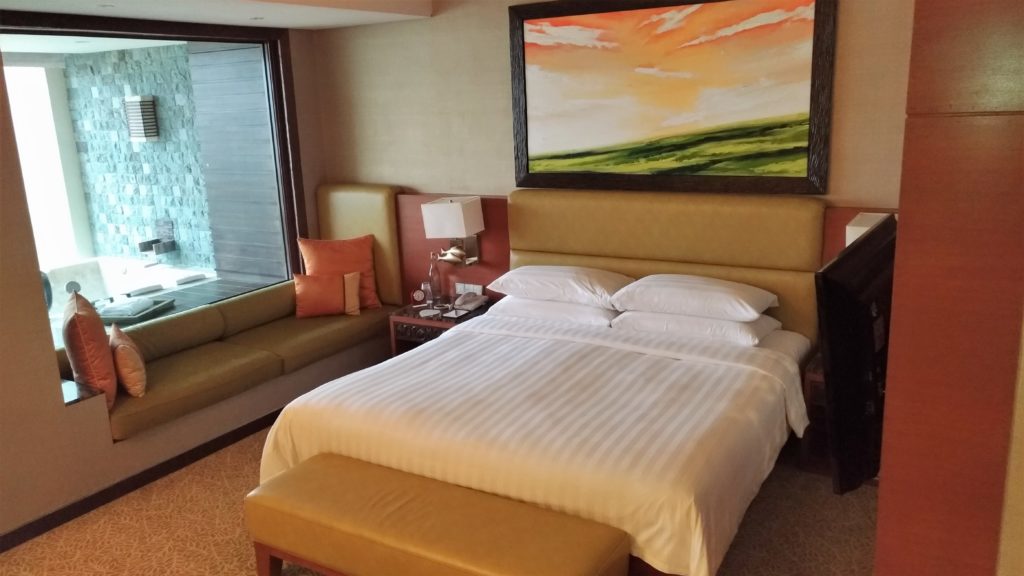 Once again, the room was stunning; commanding spectacular views out over the ocean and the resort, and enjoying some spectacular sunsets from the oversized balcony. The outdoor bathtub came in good use for a soak after a long day at the pool, and the place was kept immaculately clean as always. Once again, I puzzled over how the housekeeping staff appeared to know when to come and do turndown service with nobody around, or clean the room during the day. Unfortunately, no bookmarks were forthcoming this time (that's alright – I'm sure I have the entire collection by now) but thankfully, after many years of wishing to read it, a copy of 'Lost Horizon' turned up on the room one evening, and I am now over halfway through establishing the true story of Shangri-La!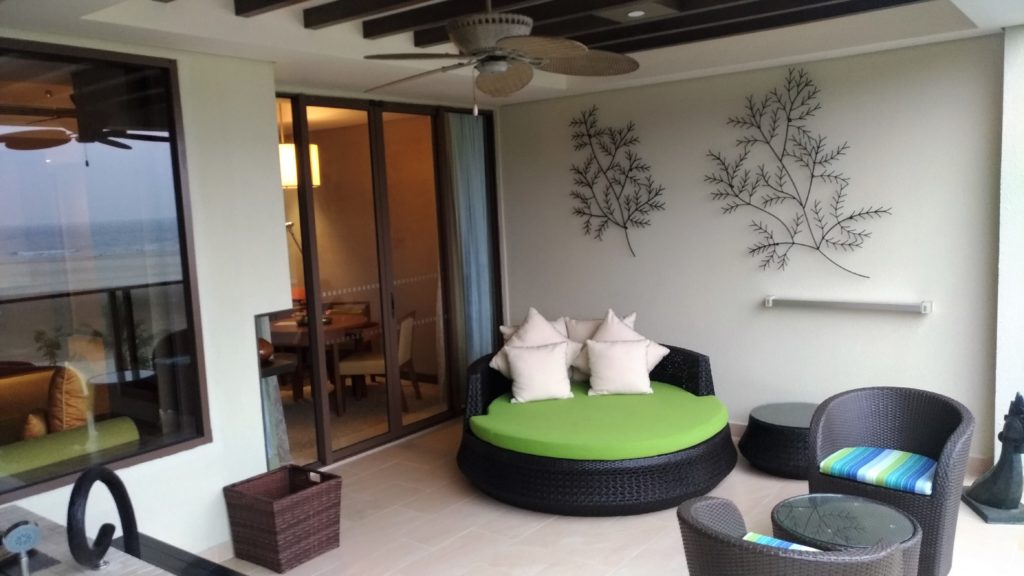 Similarly, the pool area itself is beautiful, and they have some of the most amazing gardens of any hotel property I've stayed in before or since my first stay – nothing has changed there. In terms of dining, there are a wealth of options although I broadly settled on the Coffee Terrace and Tepi Laut, reasoning that one can already get Teppanyaki and Indian cuisine reasonably easily throughout the rest of Malaysia. Portions were large and generous, and the food did taste great. Shangri-La sure knows how to do good food.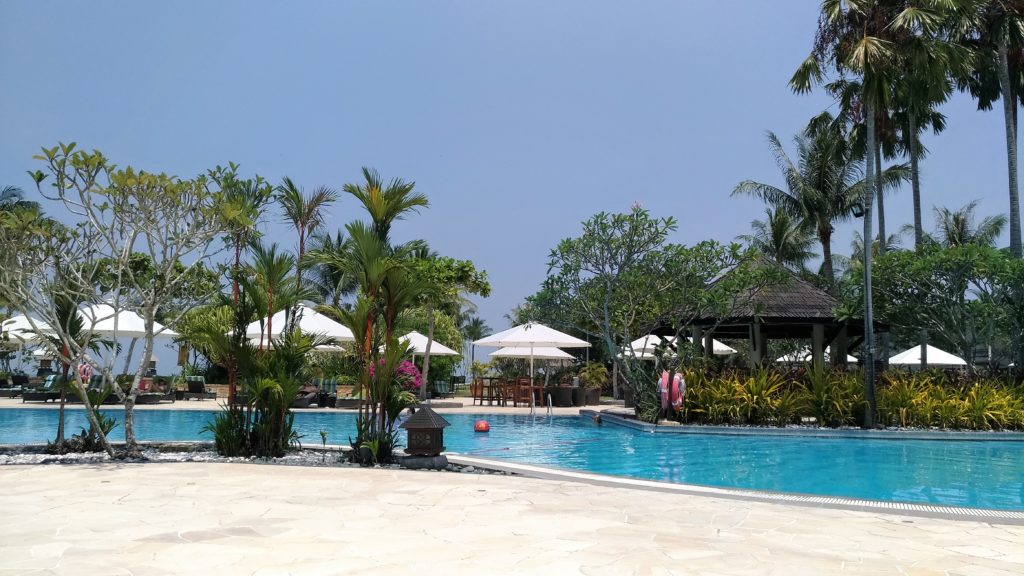 In a luxury property like this of course, you want everything to be as close to perfection as possible and there were a few let-downs I'll be open about (and I did relay most of this on check-out, so it should be no real surprise to the hotel). First of all the room felt like it suffered some general lack of maintenance attention to detail; the balcony wall light didn't work, the clock in the bathroom was right twice a day (i.e. the battery had gone) and in the worst luck of all (that had to be corrected, as I didn't want dengue), the mosquito coil one evening was left with a pack of matches containing…one match.
Service at the Ocean Wing (especially, but throughout the property) similarly felt like it had fallen slightly from a few years ago – compared with the Rasa Sayang Rasa Wing in Penang, which is on a similar price level, nobody attempted to help make up the pool beds for guests, bring any water or even inquire about room numbers for the most part (so I wouldn't bet how private this pool is). After buying a bucket of beer at the pool bar one day, I inquired why it only contained 4 bottles and not 5, which is the norm in Malaysia – the answer, disappointingly was "Don't know". Actually flagging someone down to open the remaining 2 bottles in the end took one hour from the first time of trying to catch someone's eye. Staff almost appeared nervous and keen not to interact, where possible. While this wasn't as bad in other venues across the property, we did experience similar to some level at Tepi Laut, where flagging down staff became more of a competitive sport than an oddity.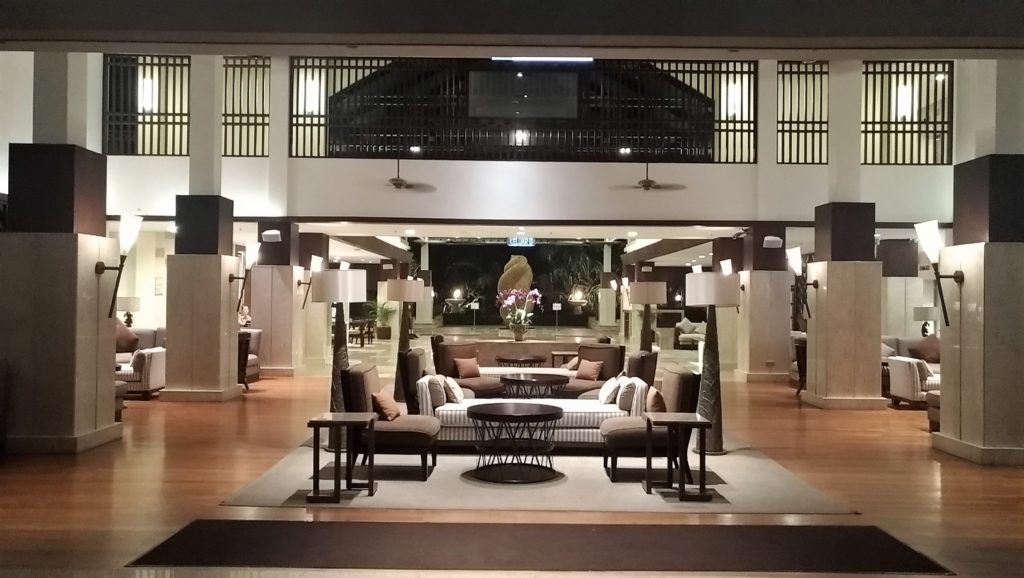 From a purely hotel value standpoint – which once again, I flagged at reception – I felt value to be lacking on this occasion. Compared with Rasa Sayang (probably my own fault for having stayed there the previous weekend, and having had an absolutely amazing stay there) which was actually slightly cheaper, the Rasa Ria Ocean Wing contains no obvious benefits beyond a more private (yet still incredibly busy) breakfast area, a private pool and bigger rooms with an outdoor tub. As I mentioned, for that price, one would expect a lounge, or a cocktail hour of some sort, or some other benefit beyond a free once a day minibar replenishment – especially since the 'private check-in facilities' mentioned were more like a bear garden.
So coming away, I felt slightly more that this was a Shangri-La oriented more for guests unfamiliar with other Shangri-La properties and service standards, and perhaps not those who have frequented a number of their properties and have established some level of baseline expectation. While I absolutely still adored the room, the setting, gardens, food and pool, I would say that the underwhelming Ocean Wing benefits and service levels would definitely make me think long and hard about returning.