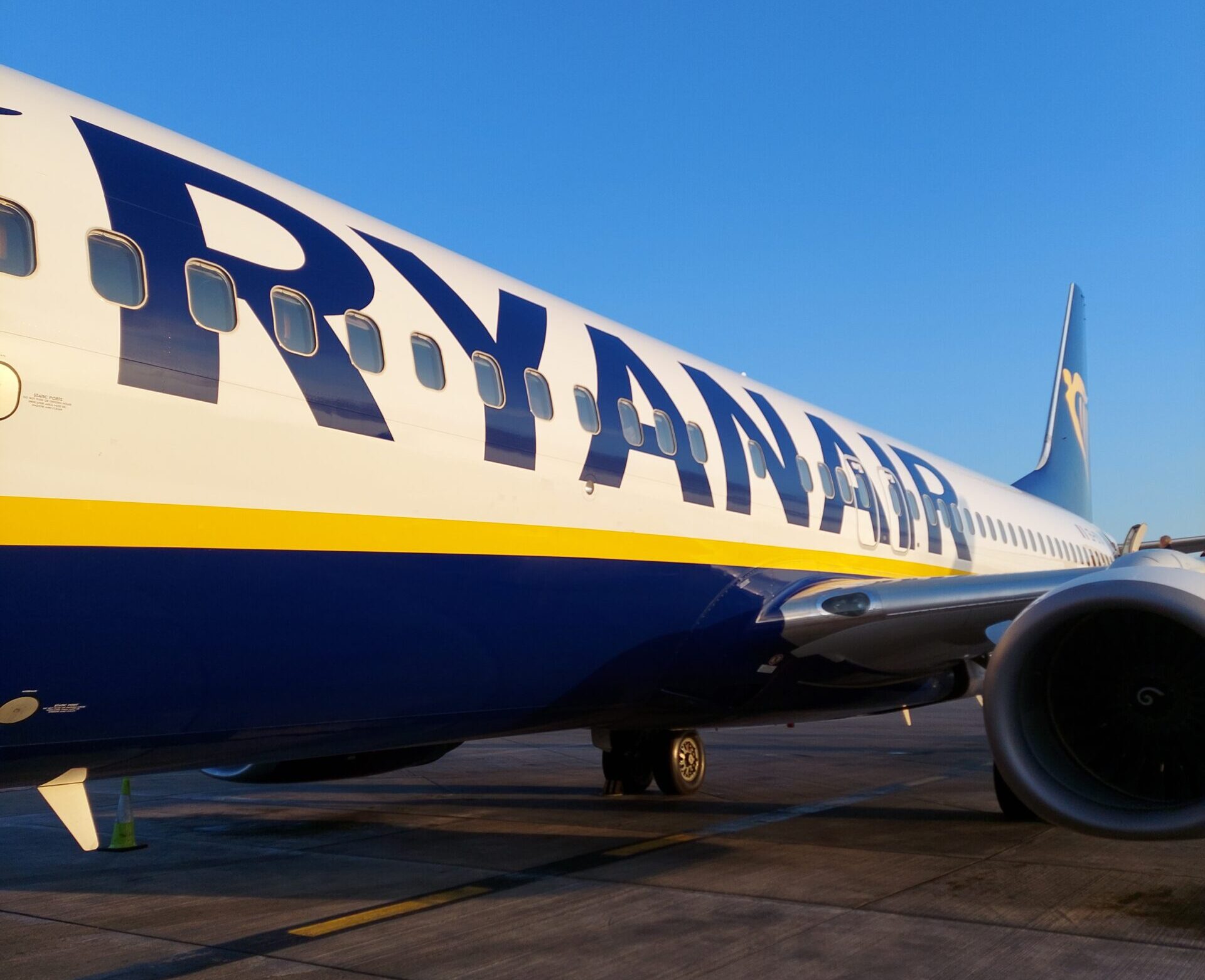 Let me take you all back to a crisp, cold February afternoon in Dublin back in 2008. I was still studying at Dublin Institute of Technology (both the institution and my studies are long since done and gone), and went to college deliberately to use the college printer to print off the boarding pass for my 20 Euro flight to Oslo Torp. To my horror, but not great surprise, the Ryanair website wouldn't work to check me in – and when it finally did, I had now just marginally fallen foul of the '4 hour online check-in' cut-off limit. 
Crestfallen, I travelled to the airport where I was charged, despite my protestations, an extra 80 Euro to have the boarding passes printed off. Similar to my long-running individual boycott of Air Canada, I vowed never to fly Ryanair ever again as long as I lived, and from that to this, I have been successful – unlike the majority who make similar utterances – in depriving them of my presence. Until 2022. 
It was with almost stoic calm that I entered Dublin Airport Terminal 1, fully expecting a terrifying sh*tshow to greet me, no doubt the result of the mix of Dublin Airport's inability of late to manage an airport, and Ryanair's desire not to manage an enjoyable airline experience.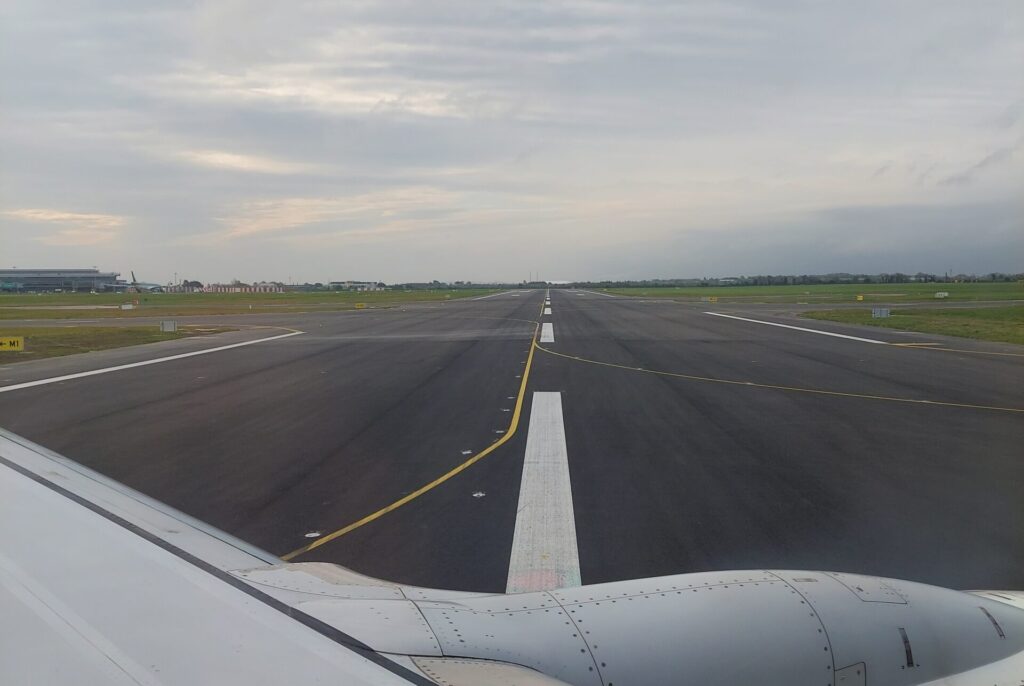 Ryanair, since my last flight, have embarked on a curious new check-in strategy in Dublin – it seems to involve having a handful of casually-dressed staff walking among the automated check-in kiosks, insisting that everyone use the said automated check-in kiosks. When confronted by someone – like in our case – who needs a travel document check or is somehow otherwise proving a difficulty, they appear to be unsure what to do as they've been programmed only to highlight the benefits of the automated check-in kiosks.
Meanwhile, the 'manual' check-in counter for all Dublin flights had one staff member. Think this through for a moment – a low-cost airline is happy to pay for 7 or more staff, but only one of whom is actually doing anything to drive efficiency. In a world where most people have actually seen a check-in kiosk before, and know what one looks like, are we sure that's the right move, Ryanair?
Once we got past the one staff member doing something and the other 6 illustrating what a check-in kiosk looks like, it was on into Dublin Airport's special mystery security queue. 35 minutes later (in fairness, I think they probably are trying their best to keep things moving – though am still of the opinion they should be penalised for allowing themselves to fall short of whatever regulation there is around maximum waiting times, given they are supposed to be professional airport managers and this wasn't exactly unforeseeable), we were through and straight down to the horrible Ryanair gates.
Because all of Europe's carriers – even the national flag-carriers – have so successfully depreciated their product down to the barebones, and though I know it'll shock you all, but stepping on-board Ryanair's bog-standard 737 actually now just looks fairly comparable with any European flag-carrier. With the notable exception of the canary yellow overhead lockers, the ads for a town in Poland adorning each one, and blinding seat blue/yellow contrast. 
Unfortunately, due to 'slot restrictions' that interestingly Aer Lingus didn't seem to suffer from on the same routes with similarly-timed flights, both flights were about an hour late leaving and arriving. We were kept well informed throughout, and so I sat in the cabin, admiring my surroundings and shocked to note just how little difference there now is between the cabin of Ryanair and Aer Lingus, or even British Airways.
The seats, of course, do not recline – but for a short flight to Amsterdam of an hour and a half, that's not really a huge disappointment. Once airborne, service began immediately, and magazines were dispensed to help decide what food, beverage, souvenir, toy, perfume or gimmick one may wish to purchase.
Again, to my great surprise, I didn't find the value for the food and beverage to be dreadful – there were plenty of meal deals consisting of various items passengers could select from. Even though it was 8am – or as I like to call it '5pm, elsewhere', we opted for the 2 panini and 2 bottles of wine deal for 20 Euro. Sure, you wouldn't pay it on the ground but then, you're not on the ground. 
With food & drinks out of the way, the crew utilised the remainder of the flight to flog perfume, followed by scratch cards. All while we watched the ground begin to get ever-closer again, as we approached Amsterdam Schiphol. 
Before long, we landed, parked up and it was time to be hurried off in order to get the return flight boarded as quickly as possible. One final downside; in both Dublin and Amsterdam, Ryanair really are parked as far as physically possible away from the main airport concourse and in the case of Amsterdam especially, the immigration queue was a ridiculous disaster, with an estimated time of '0 – 5 minutes', which was in practice more like 55 minutes (as indeed was security on departure – completely ridiculous and a very poor impression).
So am I converted? No, I'm not fully, but it's not entirely Ryanair's fault I don't think – with the exception of their 0 out of 2 punctuality score and their platoon of non-working team members in Dublin check-in, the main drawback is actually the treatment they seem to get at airports by being the farthest away, with – in the case of Amsterdam – arrivals and departures out of facilities with the longest immigration/security queues. 
As I compare that to the situation with BA even at their outstations, the benefit of having certainty over making my flight and not worrying that I'll need to turn up 3 days before, means I'm not yet willing to fully convert – but being honest, I probably may well whenever conditions are very favourable and/or the price is really significantly lower. I might just be willing to let this 14-year grudge drop…slightly…