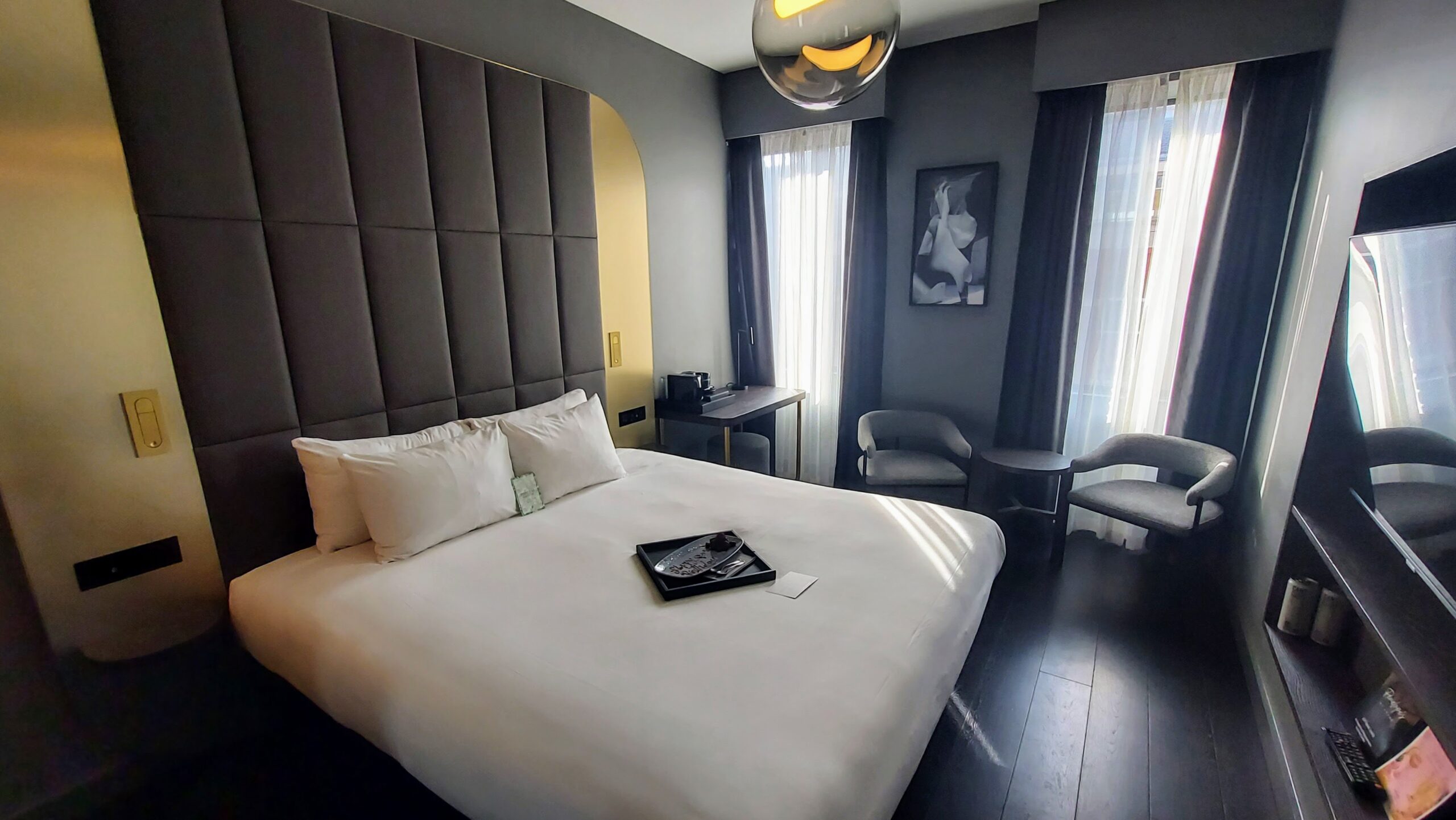 After a delightful flight over to London in Aer Lingus' AerSpace cabin, it was straight into London traffic to reach our accommodation for this stay – Hotel AMANO Covent Garden.
London hotel prices, as we all know, are a total scandal and with us expecting to be mostly out all day long and really only needing somewhere to put the head down, it seemed absolutely perfect – both in terms of location, and reasonable price. Room choices meanwhile are named according to degrees of spaciousness one might expect – Cosy, Comfy, etc. For our stay, we had selected a 'Comfy'.
Check-in is located immediately on the right, at a plush counter, upon entering. I was a little throw off by the almost nightclub-esque vibes of the hotel entrance at first – although it all made sense much later when the hotel did indeed practically turn into a nightclub.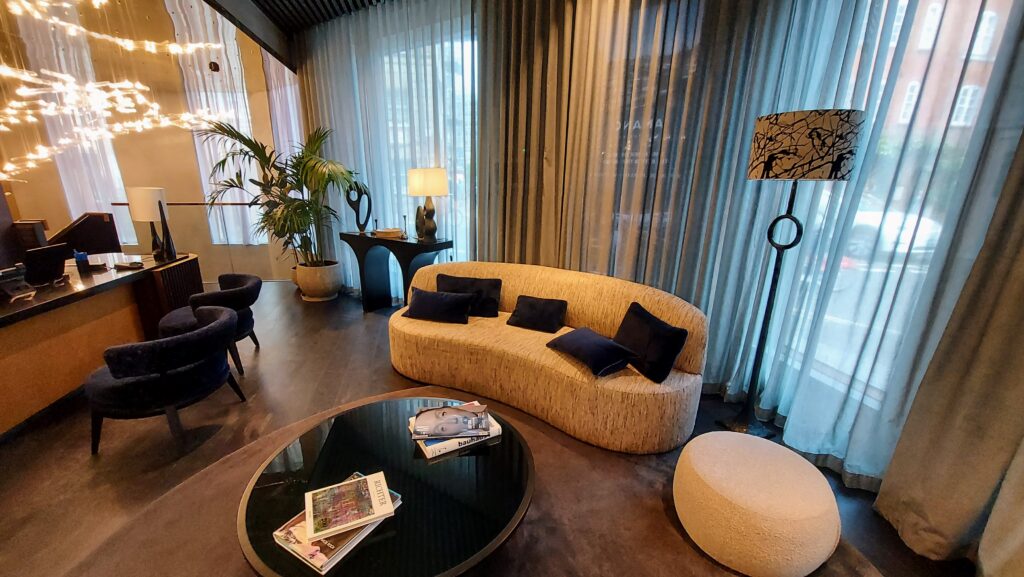 Check-in was handled quickly and efficiently, with a proactive offer to store our luggage made (handled by probably, rather unfortunately, one of the most disgruntled hotel staff I've yet encountered) given that the room wasn't yet ready to receive us.
Back at the property later to the room, 'Comfy' would definitely be an apt description for the rooms – and I daresay, a love of charcoal-based colours (and gold) is probably a must to truly appreciate the interior design and colour scheme of the rooms.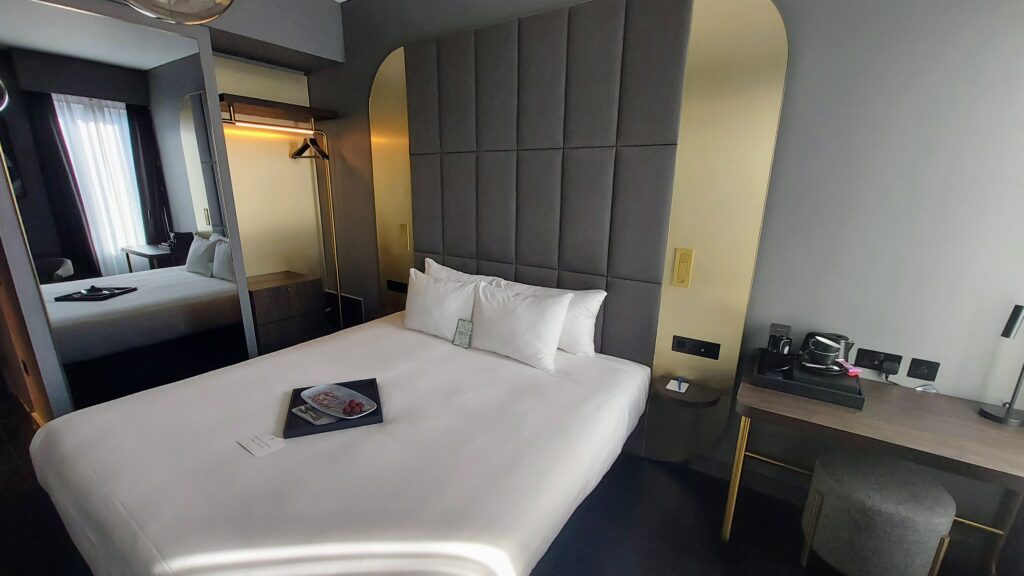 Overall though, considering it is London we're talking about, the room was of a plentiful size for the quick 3-night stay, with two narrow windows overlooking an apparent courtyard to the rear of the property.
Meanwhile, much to my childish delight, a note made (not by me, although I wouldn't have been against doing it) during reservation about my upcoming birthday had been translated into action by way of a very lovely plate of chocolate truffles and a note from the property, all left on the bed.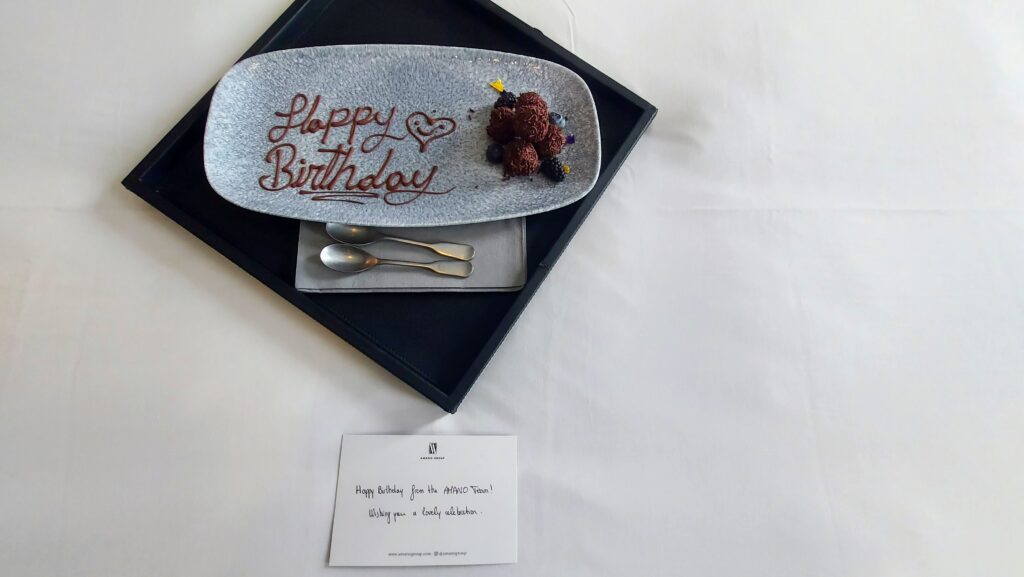 If I had one area of improvement for the room, it was simply that storage space was at a premium and the air conditioning in the room left me in a permanent state of being too warm, by far – with no apparent twiddling with the control unit able to produce meaningful results.
Into the bathroom, and once again the efficient layout masters had been busy at work, with a sink, toilet and shower all neatly arranged into a compact – but functional – space; while the colour scheme from the room seamlessly carried over to black marble and shiny gold taps.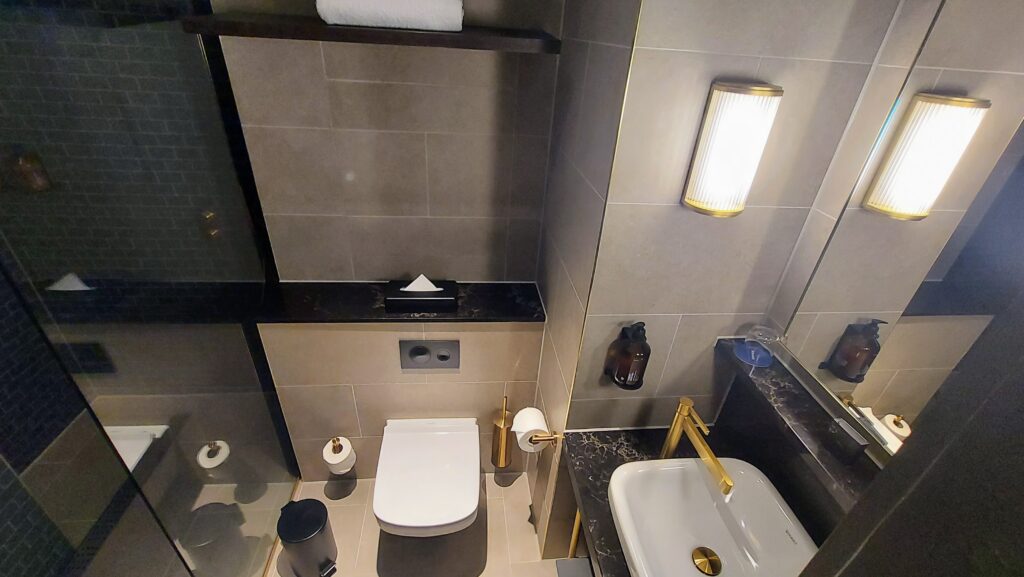 Breakfast wasn't included in the rate, and with so many options just out the front door, that didn't feel like much of a disappointment in the end.
One thing – that is possibly critical to note – however, that was somewhat startling was the sheer popularity and noise levels of both the basement bar and the rooftop bar on the two weekend nights. The place was absolutely pumping!
And I'm sorry to say, this came with an unfortunate element of feeling like you were living in a nightclub when entering or exiting later in the evening – groups of youths standing around out the front, a bouncer of sorts manning access to the lifts, and an overall very uncomfortable feeling of being amongst the wrong age group by about a decade (I'm being generous to myself here).
I'm not sure what can be done, and it's great for the property that their bars are so popular – but it is the one thing that I'd call out as a bit of a negative if you're hoping for a restful property – it'll be hopping at night, and you'll need to likely somewhat mingle among the crowd to get to your room. Lower floors sound like they might even be on the receiving end of some level of noise.
In the end, we really enjoyed our stay at AMANO Covent Garden, and, aside from the sensation of entering a nightclub, it more than worked for us as a place to crash for a few nights while exploring London – clean, modern, efficient, and reasonable!