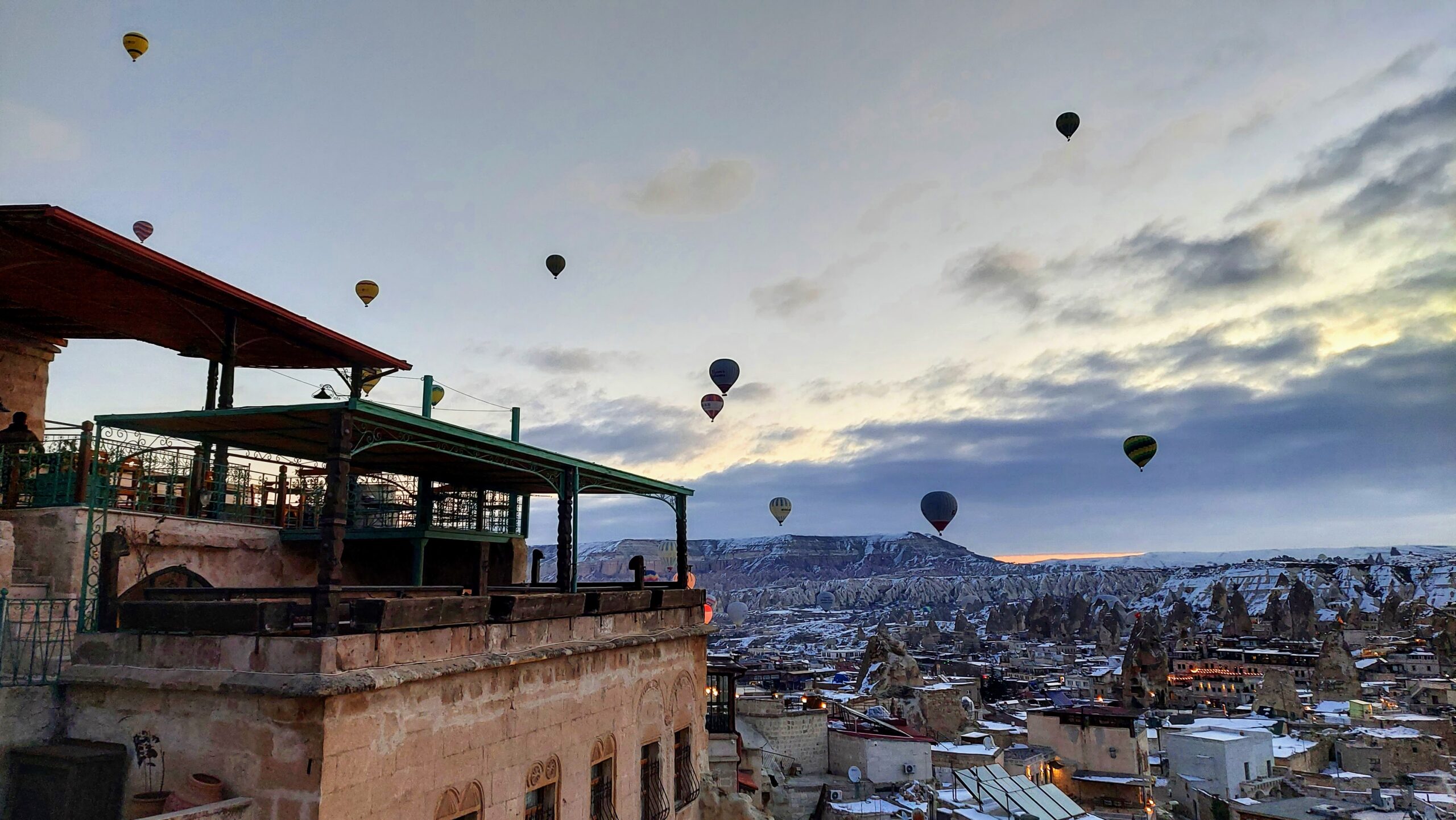 After a whirlwind 7 days in Malaysia, there was time only for one quick side-trip en-route home to visit Cappadocia, before getting back home to work and avoiding my credit card bill for several days. So what did we think of it?
Cappadocia is absolutely renowned as an almost-hallmark destination for any travel blogger of some level of seriousness, and I can't even count the amount of content I've seen – and continue to see – on a daily basis on Instagram from the several towns and surrounding landscape that make up the region.
First things first, the landscape. Perhaps this is starting with the positives, but I will say the surrounding landscape is very spectacular; as long as you aim a camera more or less any direction away from town, you're going to get quite an interesting picture. The landscape is rocky, almost Bond movie-like, and everything you've seen on social media – even, like in our case, in the dead of winter.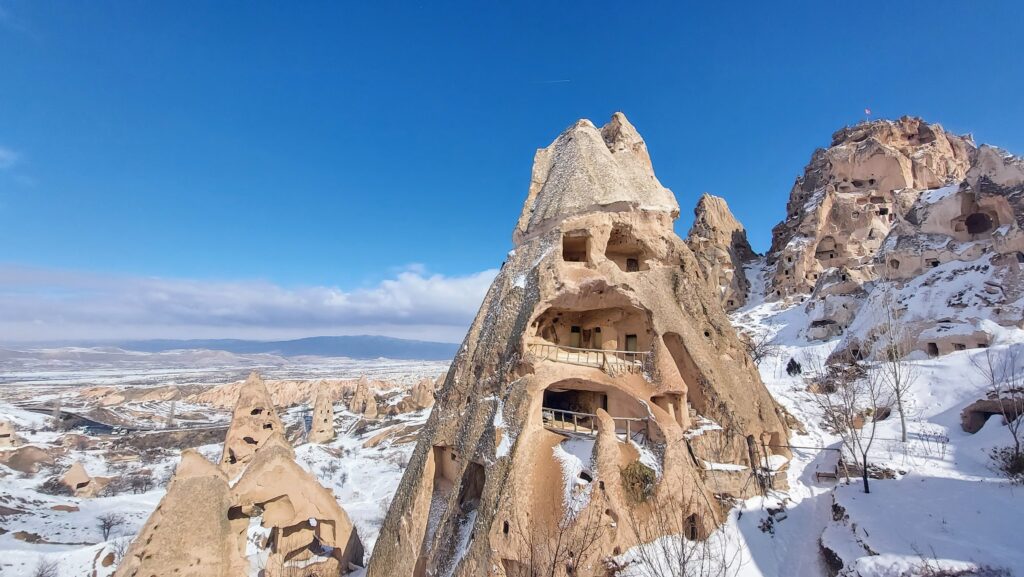 One of our tour guides took us up to a (rocky, of course) outcrop overlooking the town of Goreme, and the view really looked like something that wouldn't have been out of place in a Star Wars movie.
Winter, or at least February, in Cappadocia is very, very cold. Every trip to the bathroom in our luxuriously-appointed presidential suite was an exercise in cold weather endurance – even indoors – and even the thickest of gloves outdoors eventually gave way to some level of cold. Bring every item of clothing you have – and then, possibly, bring some more. On the bright side, there wasn't actually much of a breeze.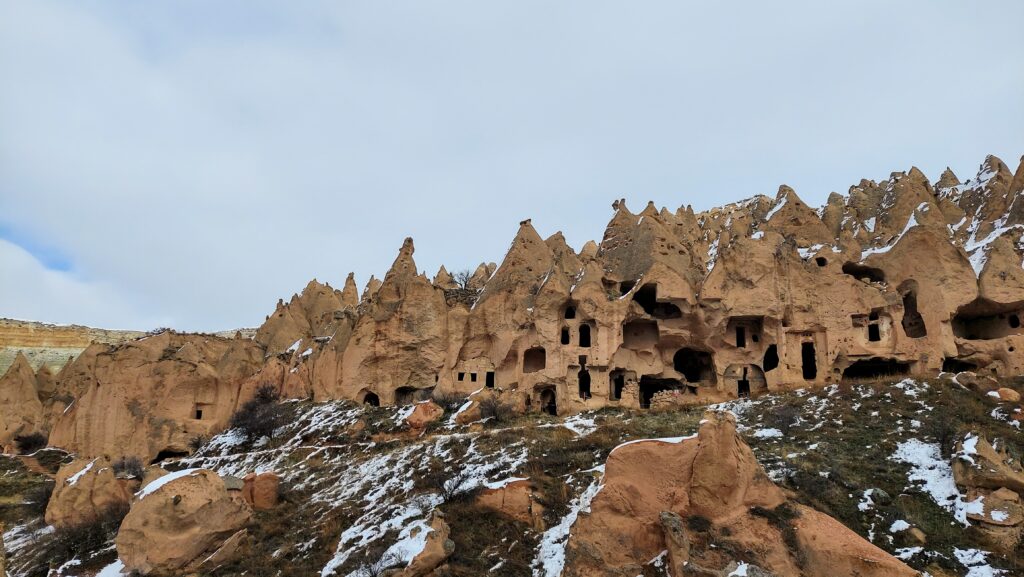 One major downside to this cold and occasional snowy weather was that, though you'll have doubtless read this elsewhere online, the hot air balloons do get cancelled at the first sign of inclement weather. We were there for two nights and sadly the main attraction just wasn't a possibility despite advance bookings. Be prepared that you may end up, especially on a short trip, not getting to do the hot air balloons – though, frustratingly, they did show up on the morning we were checking out.
Some of the other tourist attractions are probably, really only average. I did sometimes wonder if some attractions had been set up in direct response to how to offer tourists more beyond landscape and hot air ballooning. The pigeon valley for example, was interesting as a drive-by stop for a few moments, but probably not worth an extended time period.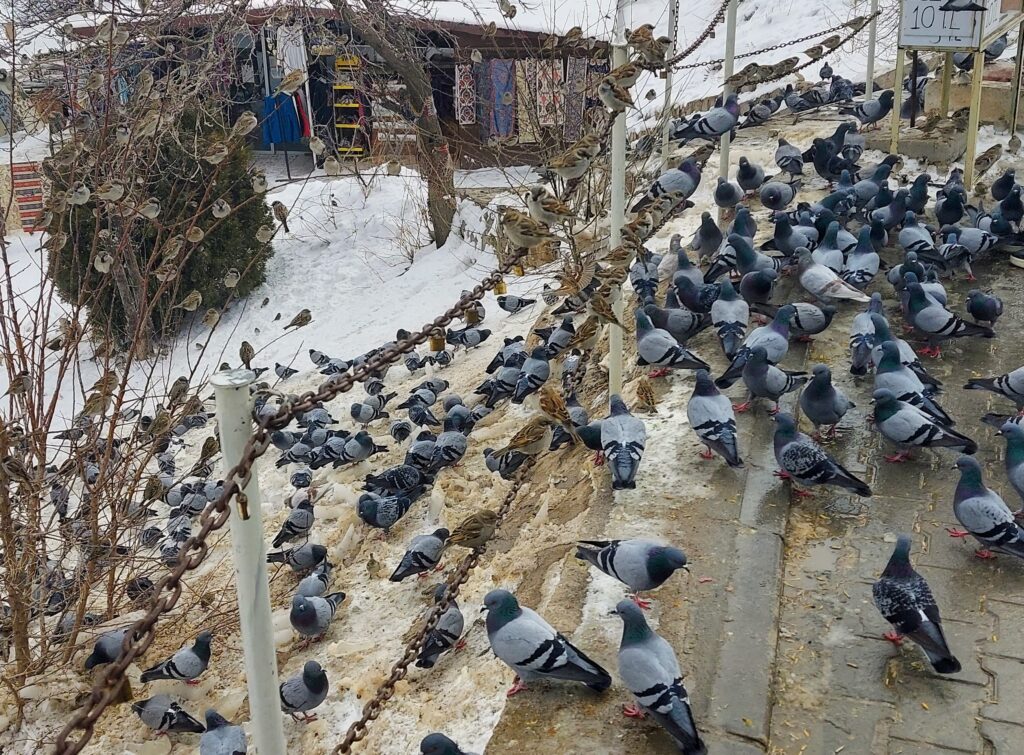 Speaking of tourist attractions, the place is very, sometimes uncomfortably, touristy – and quality takes a hit as a result. I don't know what it's like in summer and to be honest, I dread to imagine. Winter time thankfully saw few crowds anywhere, but tourist shops and restaurants clearly reflect usual demand by size. Our tour guide brought us to one 'very good' restaurant he knew and to be honest, it was like a gigantic military canteen with conveyor belt-like buffet station of pre-cooked stodge, and an 'optional' drinks menu where everything was a paid extra. It wasn't a good feeling.
Lastly, and probably of the biggest surprise to me, was the towns themselves. I'm not sure why, but I initially had the impression that all the towns and their respective accommodations would be some distance walk between each 'cave' and the town centre whatever that may be. In actual fact, you'd be shocked by how close together hotels are – we passed about 7 'cave hotels' of varying sorts just on the short, one-lane walk down a hill into town. As you can see in the picture below, properties are less rural quaint and more stacked on top of each other.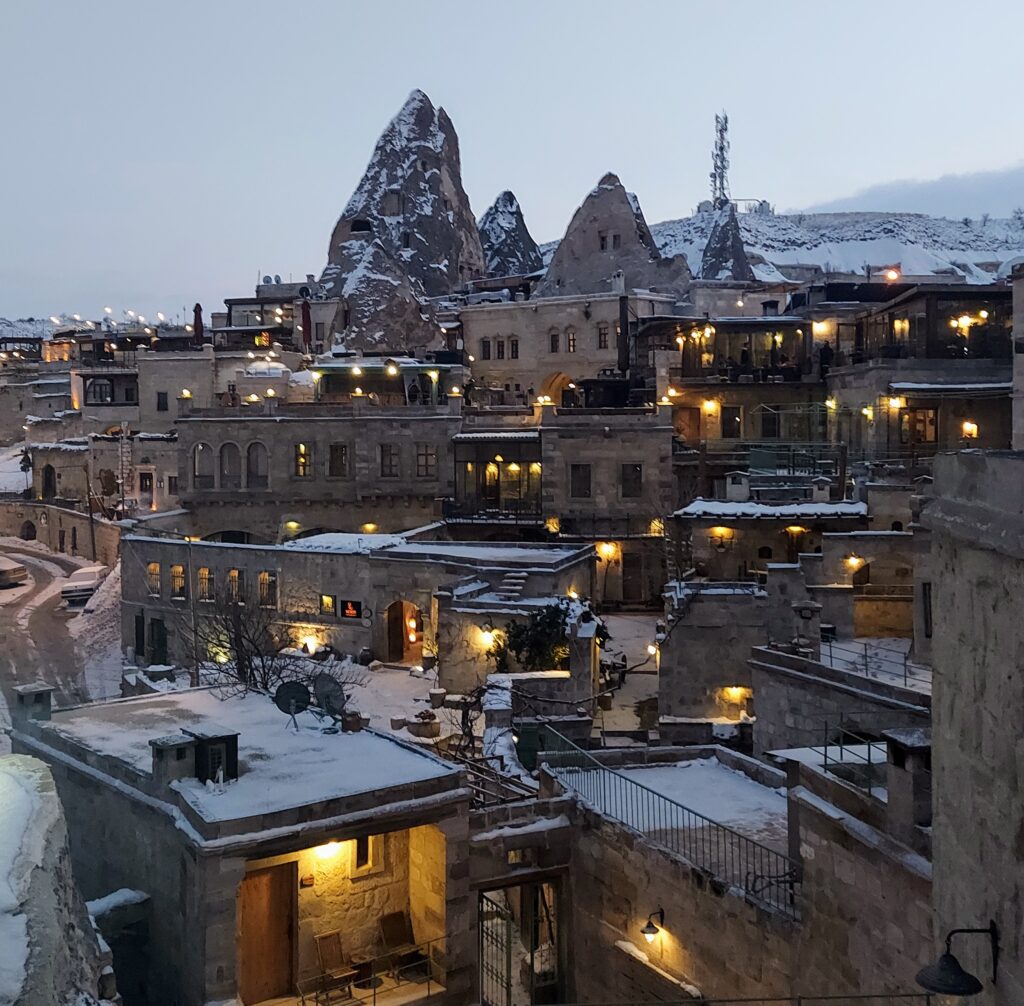 Similarly, but it's important to note that the town, at least Goreme where we stayed, is a tourist town first and foremost – seemingly designed to facilitate locals and their ability to feed, quench the thirst of, sell souvenirs to, and transport, tourists en-masse. As a result, it isn't, especially in winter, the most attractive of townships shall we put it politely.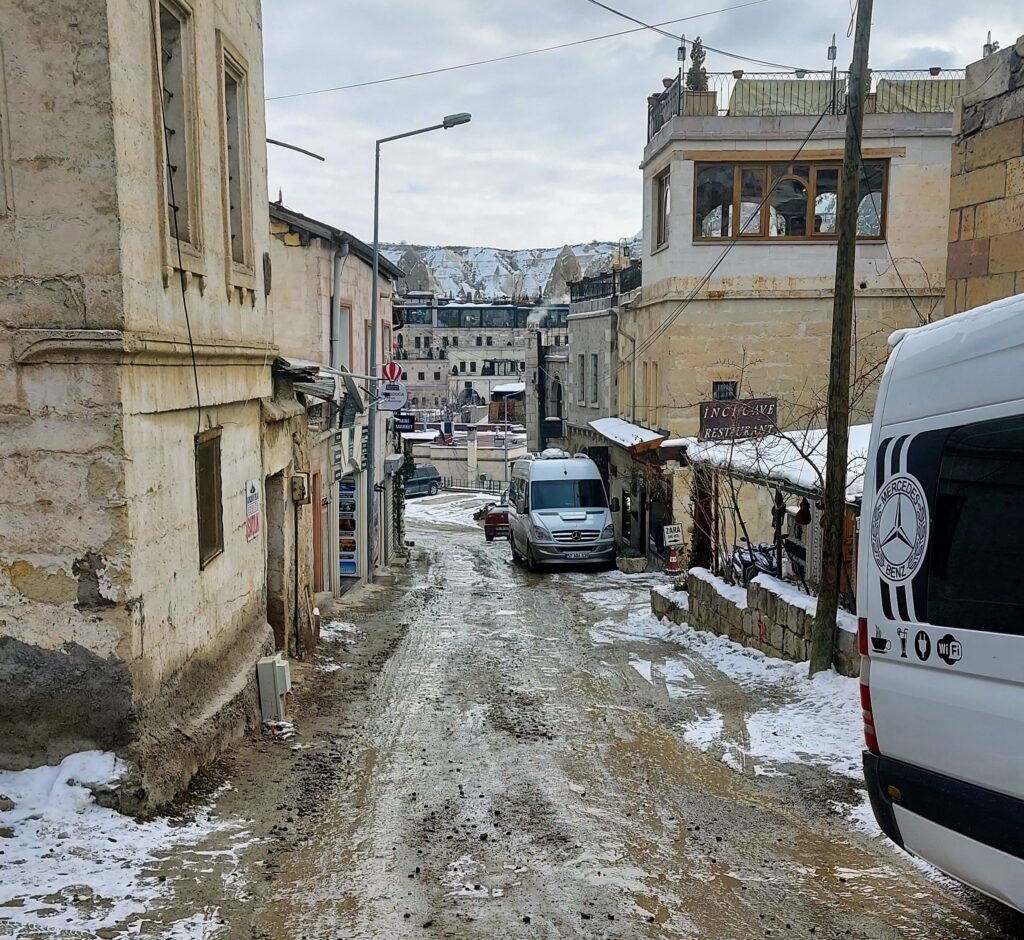 I was delighted to visit and see Cappadocia for myself – the landscape is amazing, the people were by and large very friendly, and the hot air ballooning looked amazing (even if we didn't get to experience it). But I did come away thinking first of all, I probably won't be back, and second of all, this is very much now a mainstream tourist attraction first and foremost! Have you been to Cappadocia? What did you think, and when was it?