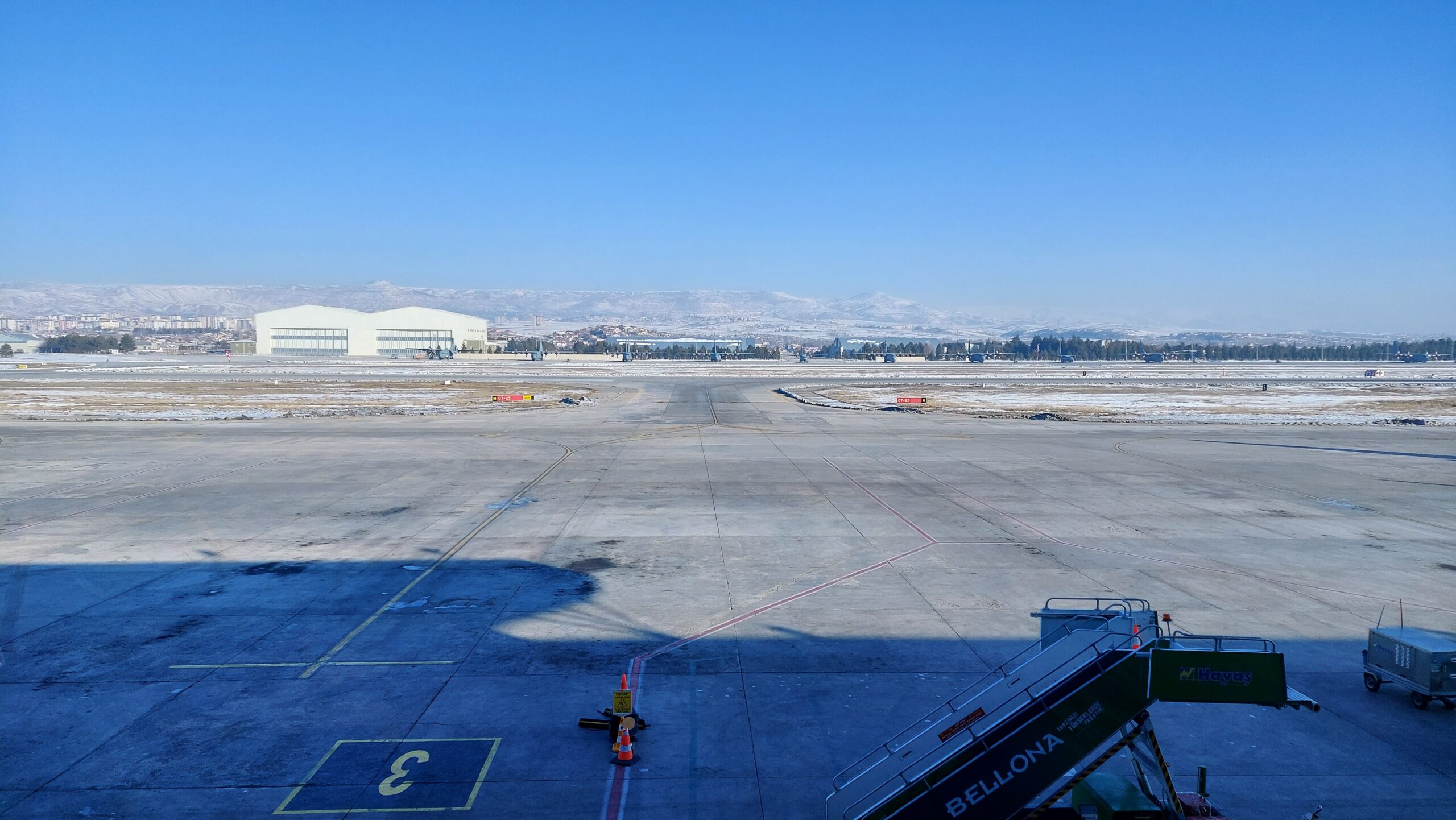 Despite booking a business class ticket for the short hop to Kayseri, it was with disappointment and a lack of explanation that we ended up finding ourselves a few rows behind the infamous curtain on this brief Turkish Airlines flight.
Istanbul Airport's relatively new airport, as mentioned in previous reviews, is absolutely gigantic no matter which gate you need to get to – and domestic, as we discovered is no major exception.
After enjoying an hour or two in the incredibly, incredibly cramped Turkish Airlines domestic business lounge (no pictures included, as it was just so full), it was time to for our drive out – by private bus, limited only to lounge passengers – to our remote stand.
Our plane for the morning's flight, TK2016, was suitably aged and showing signs of its many years of dedication to the travelling public. The interior looked worn, and the seat in front of me continuously reclined despite the best effort of the passenger and the insistence of cabin crew that he have his seat remain upright. After a while, they simply gave up. My seat, similarly, also developed an immediate recline upon take-off.
The in-flight entertainment, provided by way of personal monitors, spent most of the time loading and showing various startup screens.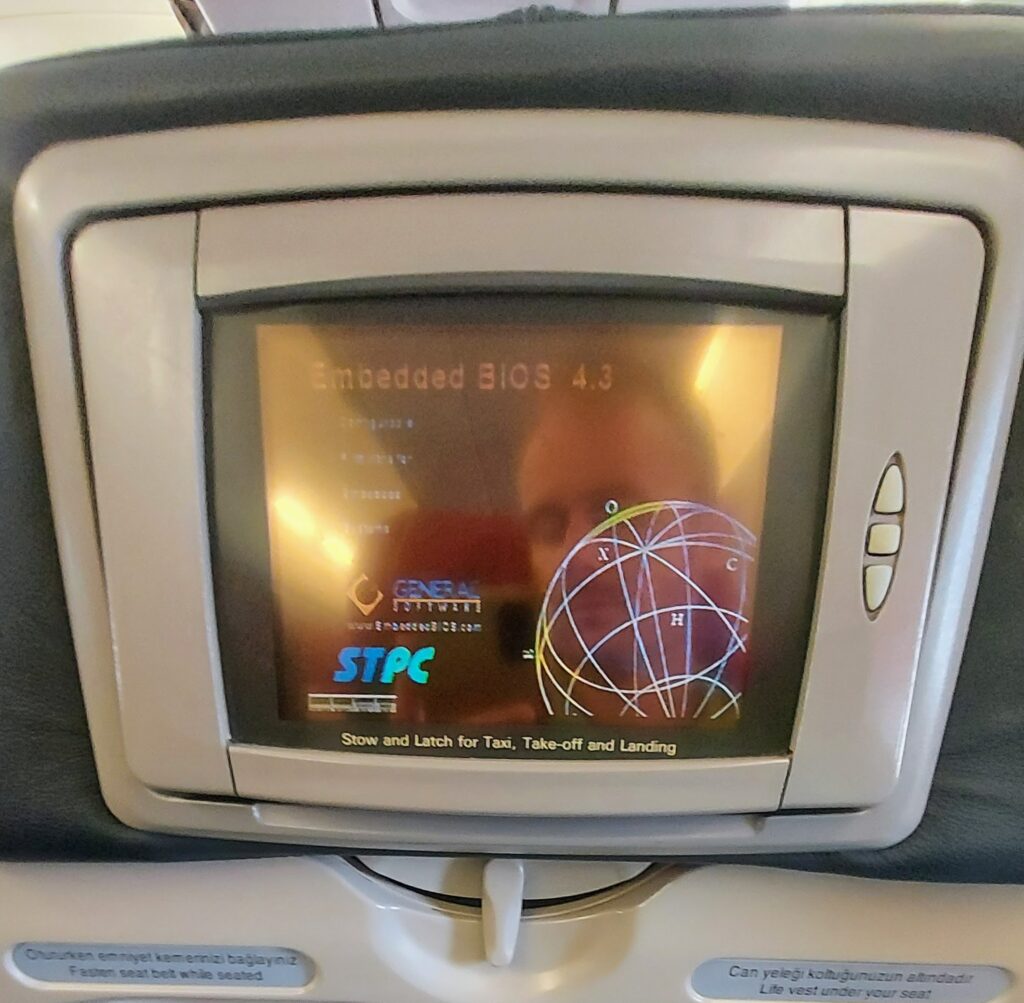 Full to capacity and with a selection of passengers sitting in our originally booked business class seats (but with no business class on offer), we headed off for the long schlep to the runway and up into the bright, sunny morning skies.
For a flight not much longer than flying from KL to Singapore, or Dublin to London, there's not much that can be said about the journey – we sat back and watched as the scenery changed from morning sun, city and landscape to grey, cloudy and snow-covered fields as we descended closer towards Kayseri.
In Turkish's defense, we were offered a round of soft drinks, tea or coffee, as well as a cheese & tomato toasted ciabatta – along with a pouch of water. It wasn't much to get excited about, but was better than nothing on our 1 hour 20 minute voyage.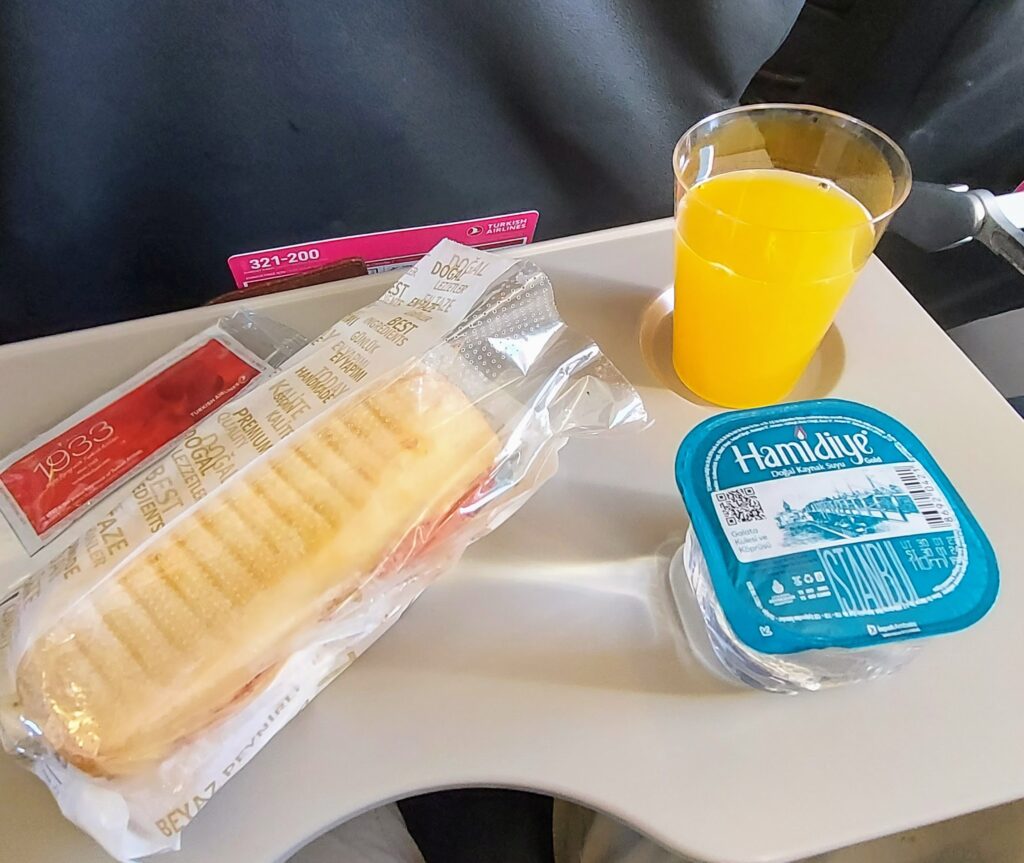 Before long, we were descending towards Kayseri – not a particularly picturesque town, but thankfully not one either that can be seen much of until moments before landing either.
For those visiting Cappadoccia, those expecting to find a significant, large tourist airport will not find what they expected at Kayseri – two baggage belts complete the line-up, a toilet that can barely accommodate three people at any one time, and a direct walk from the plane into the terminal and out the other side. On the bright side, we were off the plane, bags collected, and into the back of our waiting car within 20 minutes of landing!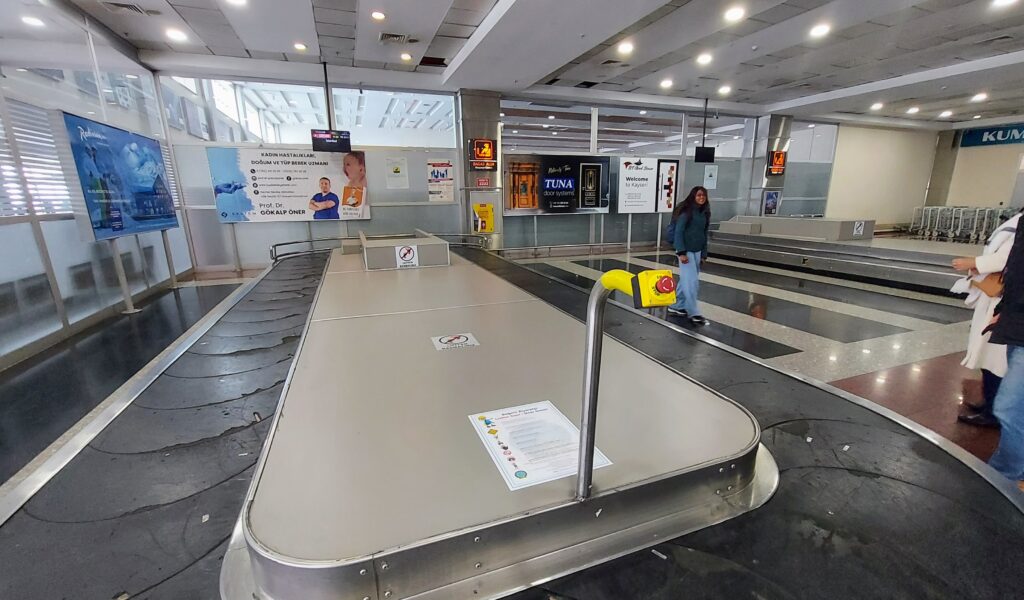 Overall, a very uneventful flight, surely not worth the upgrade (even when Turkish Airlines don't cancel it) to business, on a full flight. I'd imagine there's no great difference between any of the carriers plying this route – and if I was flying again, I'd probably just pick the cheapest.