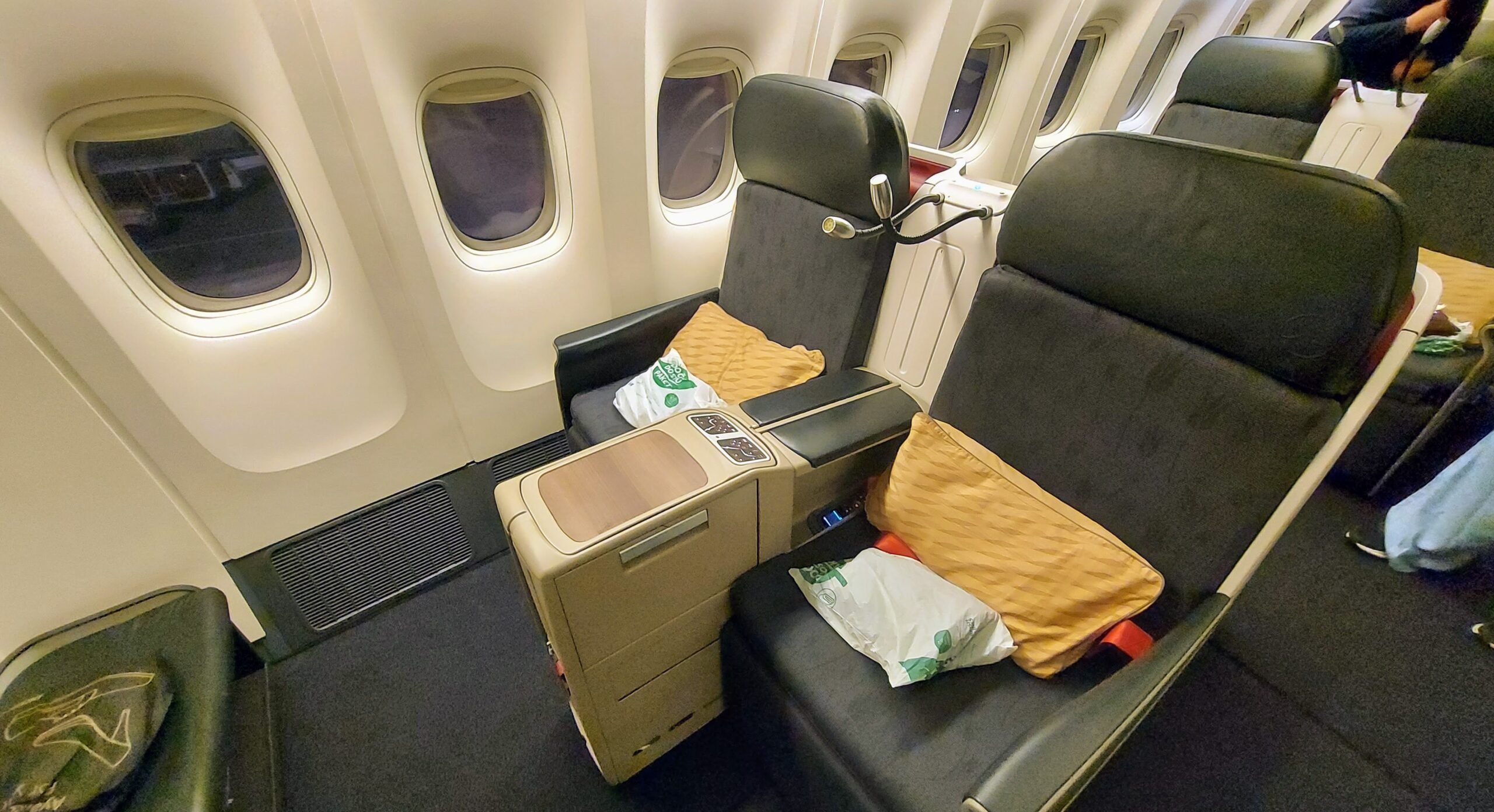 For our lengthy journey back from Kuala Lumpur to Istanbul, we were able to review Turkish Airlines Business Class for a second time (the first time not yet being posted, as usual for this blog – in accordance with my high journalistic standards!).
Turkish Airlines is well known for having something of an uncompetitive cabin product – that is, the seats are generally seen as 'aged', many require crossing another passenger to get to the aisle from both window and the dreaded 'middle' seats, and there is very little privacy. But they do however go fully flat and include all other modern amenities – including, I was pleased to note, free 1GB of Wifi for business class passengers.
Check-in at Kuala Lumpur was a mixed bag – at the time of writing, Turkish have two separate flights departing for Istanbul very close together and, after queuing for a not insignificant period of time for the business class check-in, we were turned away and informed our flight had its very own check-in counter, further towards security.
This was a disappointing start – there was a ground agent asking which flight we were on before lining up for the check-in queue who gladly directed us into that particular line, from which we were subsequently evicted.
At the right line, check-in was swift and we were on our way to the lounge in no time. Turkish uses Plaza Premium 'First' in KLIA, which is on the opposite site of the satellite terminal atrium from the regular (read: packed) Plaza Premium.
While I acknowledge it is likely among the best of contract lounges at KLIA, it still felt very mediocre. Checking into the lounge took a good few minutes while both lounge passes were taken and boarding passes, strangely, were photocopied or scanned. Meanwhile, WIFI access passes had to be printed on some kind of receipt. It was all very manual and time-consuming.
Thankfully, despite the late and busy hour, there was plenty of seating choices as well as a small nook from which to order alcoholic drinks – in addition to a tap and other beverages scattered around the lounge.
As you can see below, the food options were particularly stretched and not exactly what one might classify as 'first' rate, consisting mostly of snacks and tidbits, and, presumably, some kind of soup. There was however a QR code through which one could peruse and order larger meals if time permitted – I didn't get a chance to sample these, but they did at least look somewhat appetising in the online menu.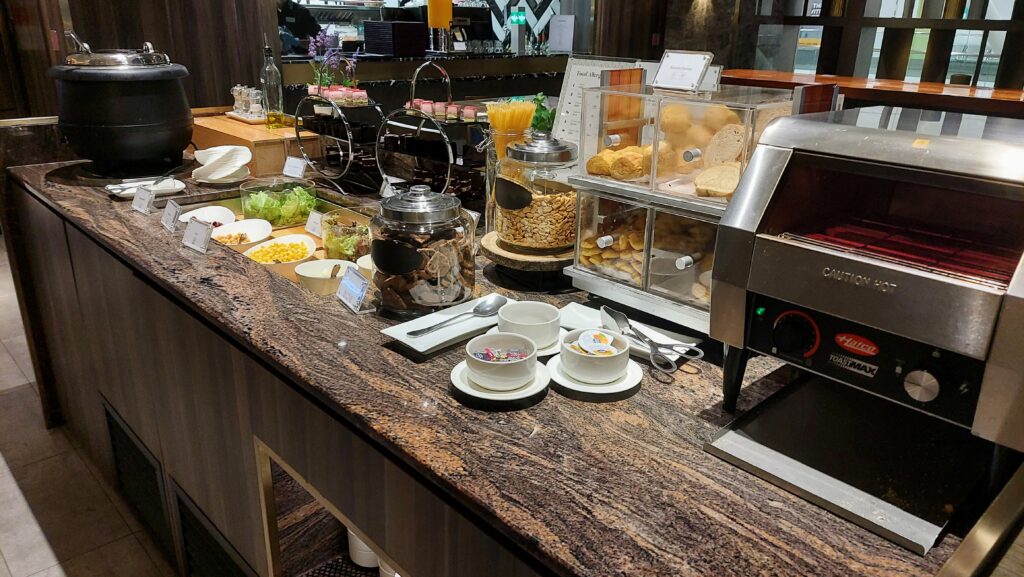 With boarding time soon upon us, it was time for the trek to the gate. KLIA security and boarding, unfortunately, is a most un-premium affair due to the inability to segregate security queues at the gate to accommodate a priority/business lane, and the fact that passengers are considered boarded after having their boarding passes scanned upon entry to the gate area. As a result, we just hustled down the jetway along with everyone else, before splitting off for our respective cabin.
First impressions of Turkish Airlines' 777 business class cabin is – palatial. Yes, the seats are exposed – wildly so – but this is a case where pictures don't do justice to the sheer amount of personal space each passenger is afforded.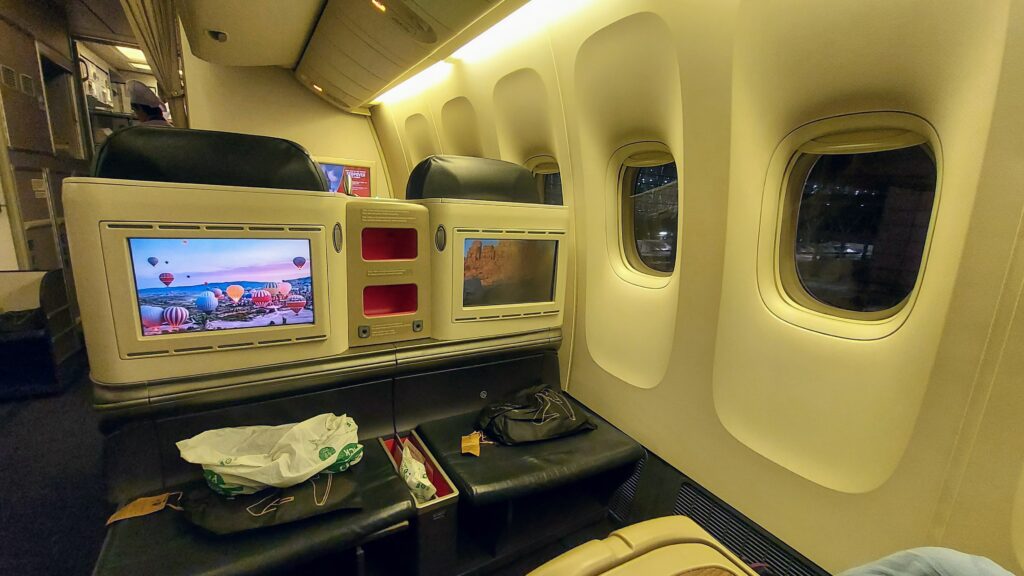 Sure, it doesn't have the flash touches or wow factor of say, Qatar Airways, nor the consistency of an almost obsession to charcoal colours of say, British Airways, but it offers personal space by the abundant truckload.
Settling into my seat, signs of age were immediately apparent – compared to the outbound flight, the foot ottoman on this flight was open-sided and not a locker like previously, nor was there a privacy screen between seats should you need one, and lastly, the side-pocket was of a slightly different and less useful design. Overall, minor gripes and nothing that deeply troubled me late into the night.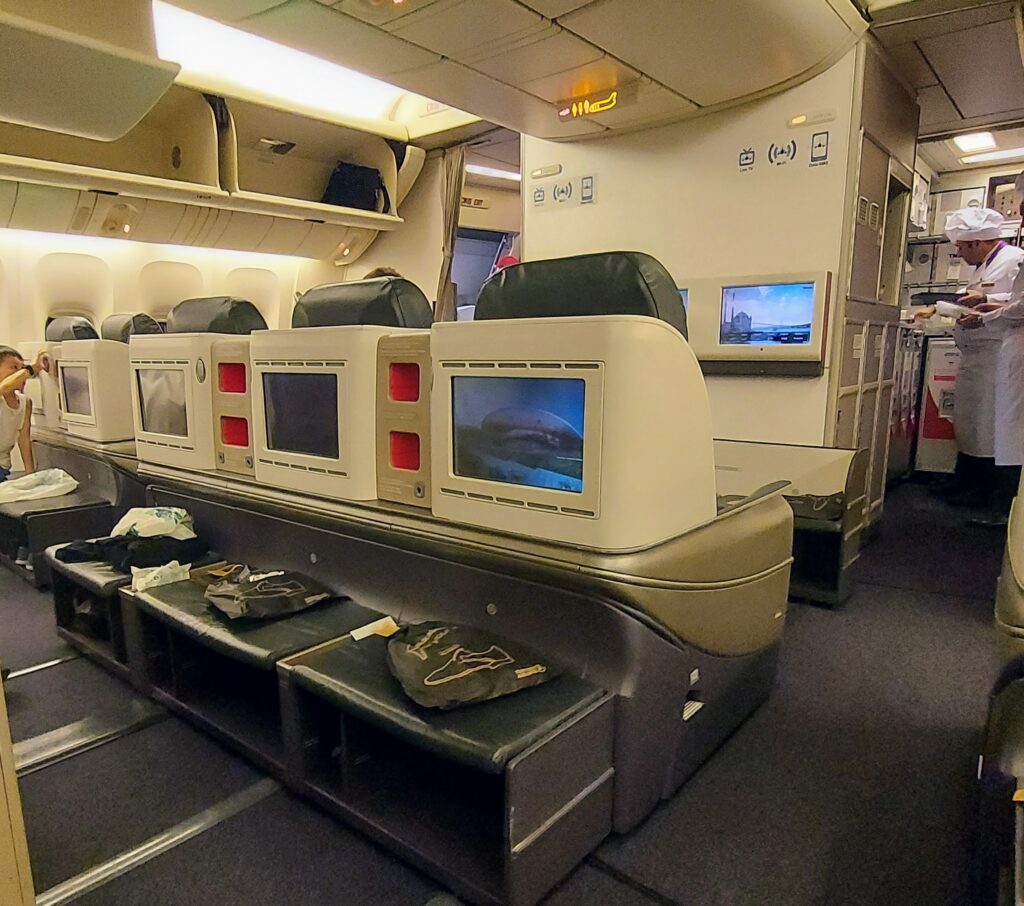 Turkish Airlines don't offer alcohol on the ground, but the lemon mint, as widely commented about online, is the one to go for.
After take-off, and as I settled further into my seat for the night, the crew came around to each passenger individually to offer turndown service and make up the seat for sleeping.
Turkish pride themselves on their food and strangely, if I was to have feedback on the flight other than the slightly aged seat, it was that the meals seem to be used almost as a drawn-out grand affair, irrespective of time of night – I've never so consistently experienced both a) heaps of food being served/almost forced on me so late at night and b) service that saw plates whisked away literally as you put your fork down.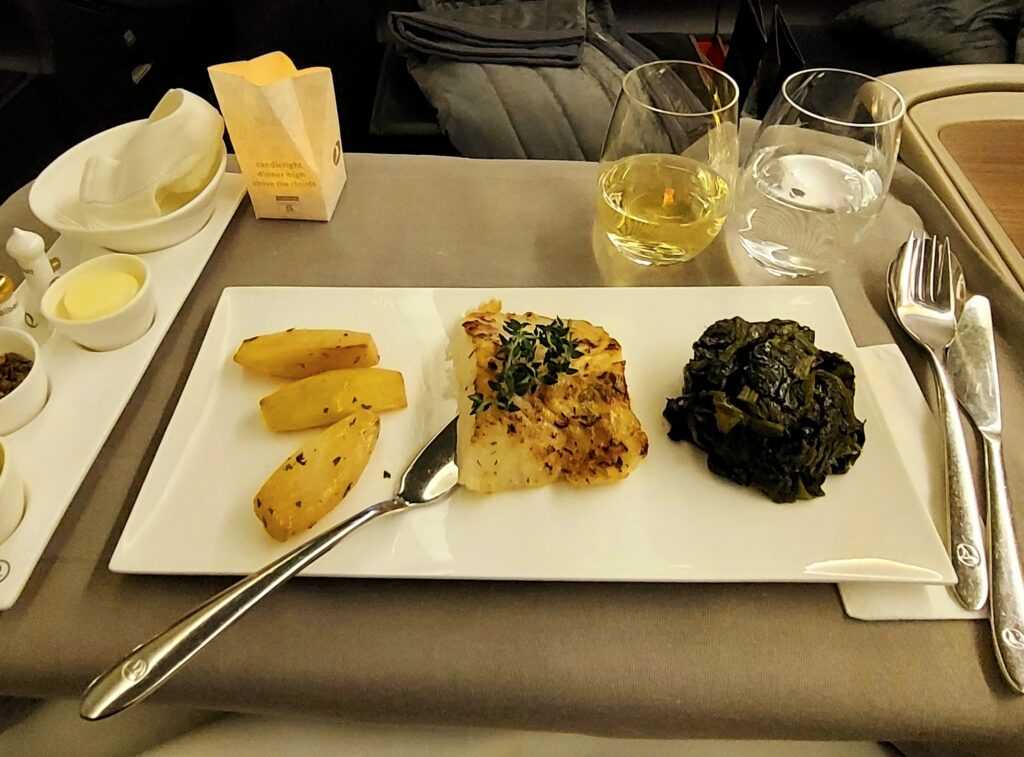 It was delightful, but almost a little rushed relative to the sheer volume of food and courses to get through.
And how about the sleep? Well, I worried at first that being so exposed to the aisle might put me off, but it certainly didn't. As you recline, the headrest area ends up almost tucked in and walled on either side by the plastic frame of the chair, and so I felt far safer and less exposed than I expected I might. In the end, for a 9.5 hour flight, I managed around a solid 6 hours – if that's not a result, in total comfort, I don't know what is!
Overall, a more than adequate way to fly the long haul from Europe to Kuala Lumpur, even if the seat doesn't have all the bells and whistles of other carriers – don't let that put you off at all, you'll still almost certainly sleep tremendously, on a very full tummy, with all the drinks you could need!