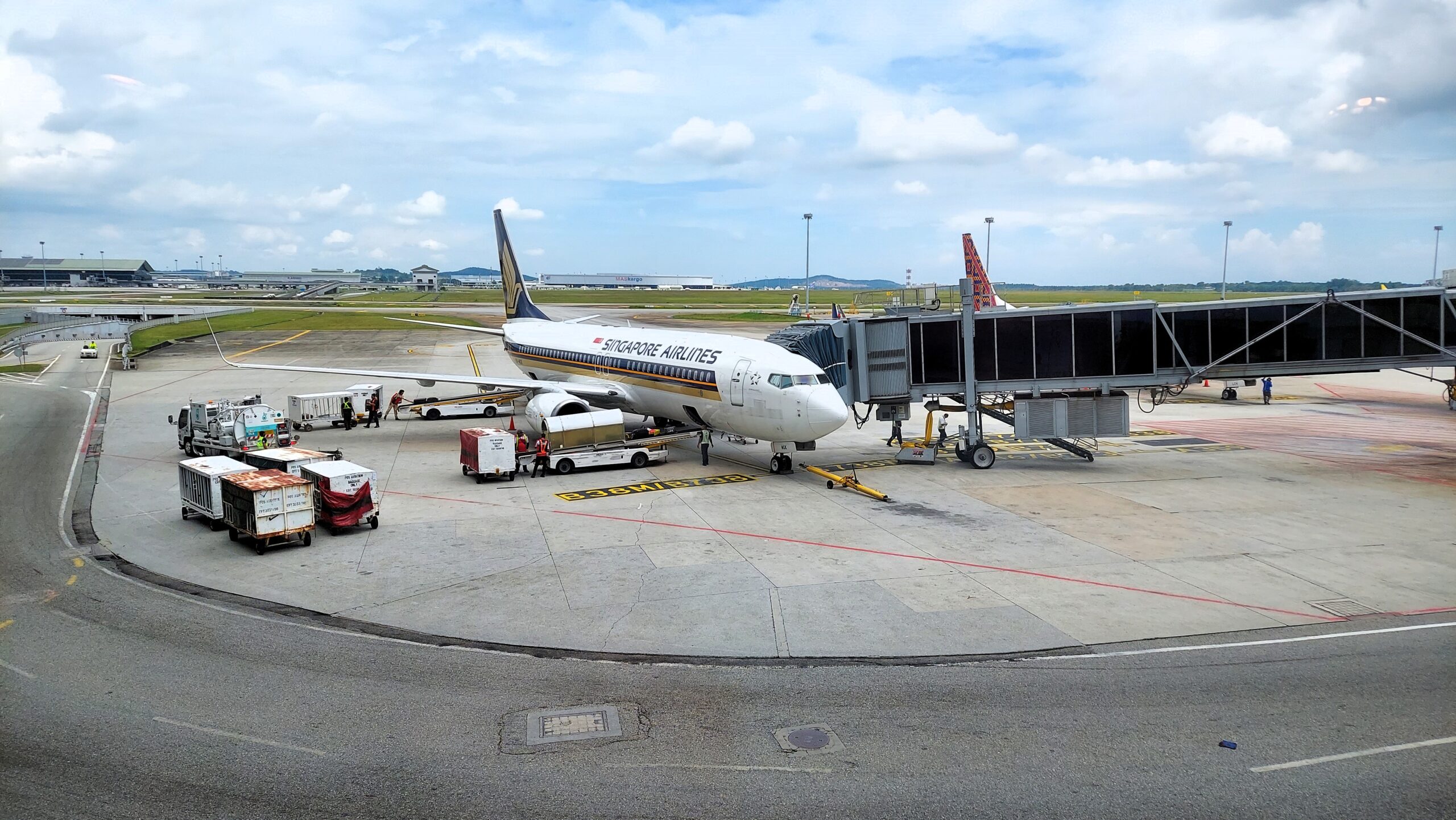 Heading back to Singapore to re-commence our trek back to Dublin, we were of course, spoilt for choice. I had miles to spare and, not planning to remain a Star Alliance Gold member for much longer (I'm already not), decided to splurge on a mile-wasting business class junket on Singapore Airlines for the 40-minute journey.
Our flight for this afternoon, SQ113, was unfortunately scheduled on one of Singapore's least desirable aircraft, an ex-Silk Air prehistoric 737.
I was however, more than happy to be out of the Plaza Premium Lounge that was clearly more than elegantly sufficient in terms of capacity and onto a plane, any plane.
While it was no Suites, it was amazing to see how – even with a comparable business class product to Malaysia Airlines on the same route – the Singapore Airlines service really came to the fore.
After settling into our oversized recliner chairs, complete with pillow and blanket, we were quickly informed of the menu and asked for our choice, along with drink orders. Welcome drinks – amazingly – were also offered, in the form of either water or Bellini's. Bellini's as a pre-departure beverage for a 40 minute flight – unbelievable.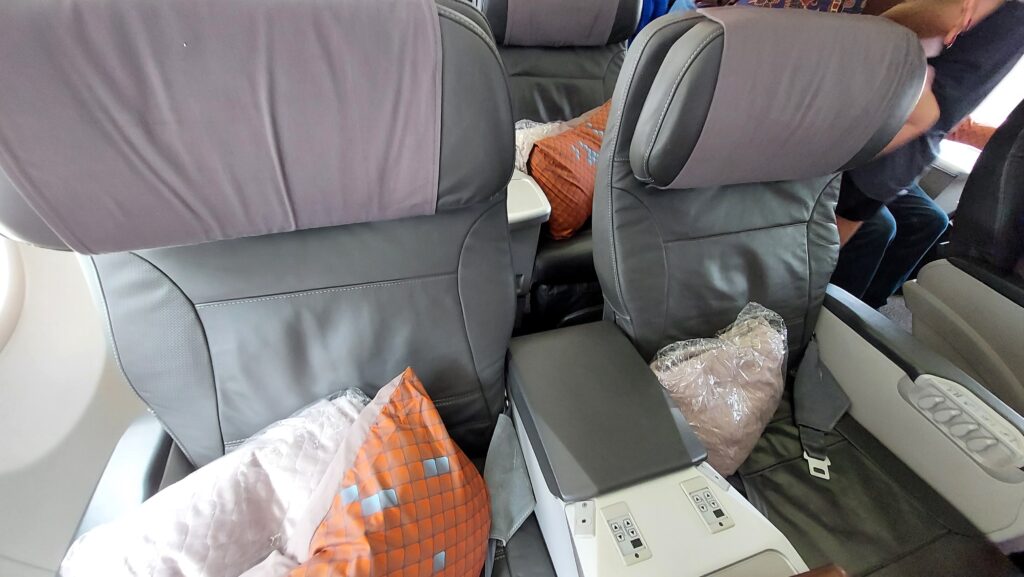 Once up in the air, the crew absolutely hustled like nothing I've ever seen – the meals, along with white linen and proper cutlery, were presented at warp speed along with a glass of white wine and water, as requested.
I'll be honest, the meal was fine and very pleasant considering the timespan in which it could be served and enjoyed, but I wouldn't have said no to something even just a little more substantial.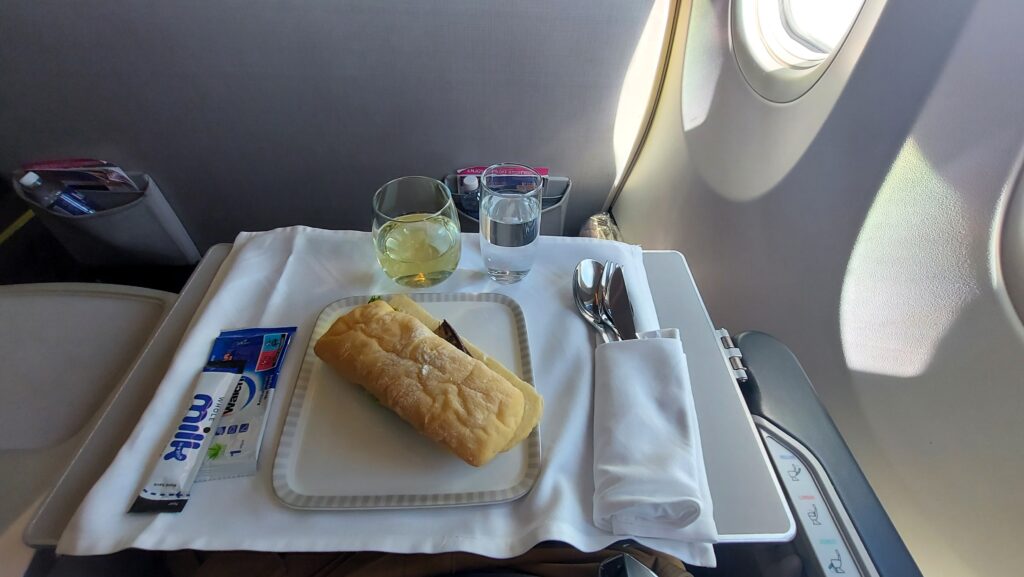 Having said that, attention to detail really was a strong point and – to my amazement – drinks were kept constantly topped up until the last moment. In the end, I believe I managed 3 wine refills before it was time for everything to be put away for landing.
Scenery throughout the journey was beautiful and we were treated to beautiful views all the way down the Malaysian coast.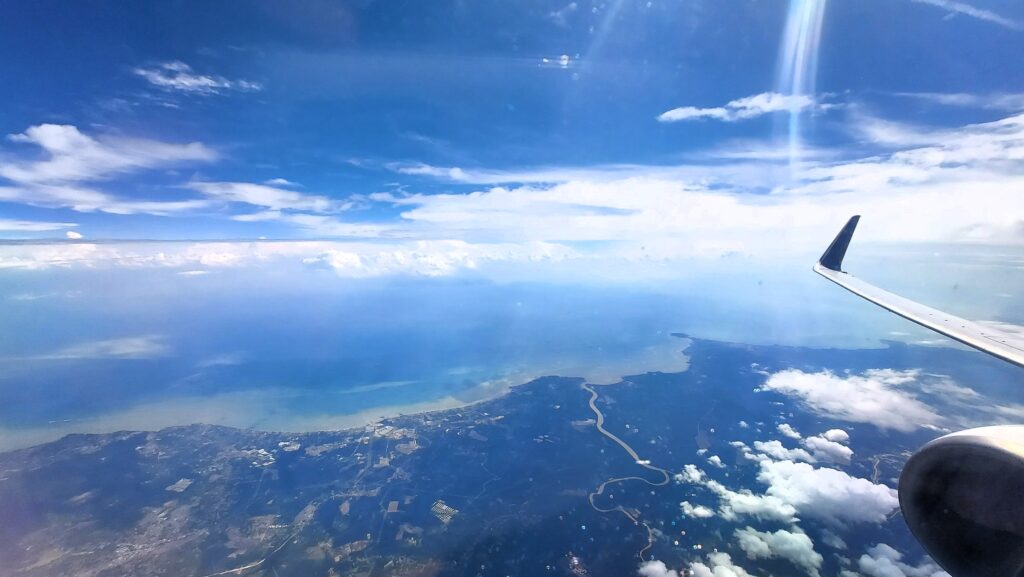 Before long, we began our descent into Singapore arriving more or less exactly on time and with a relatively long walk to immigration and on to the baggage claim, before heading out to re-check in for our onward, separately-ticketed, flight to Abu Dhabi and on to Dublin.
In closing, I'm not sure I could still ever justify the cost increase to fly Singapore Airlines business class for that short trip between the two cities – but if it was part of a longer journey, or as a treat once in a blue moon, it's without doubt as good as it gets between Singapore and KL; even in an ancient ex-Silk Air 737.