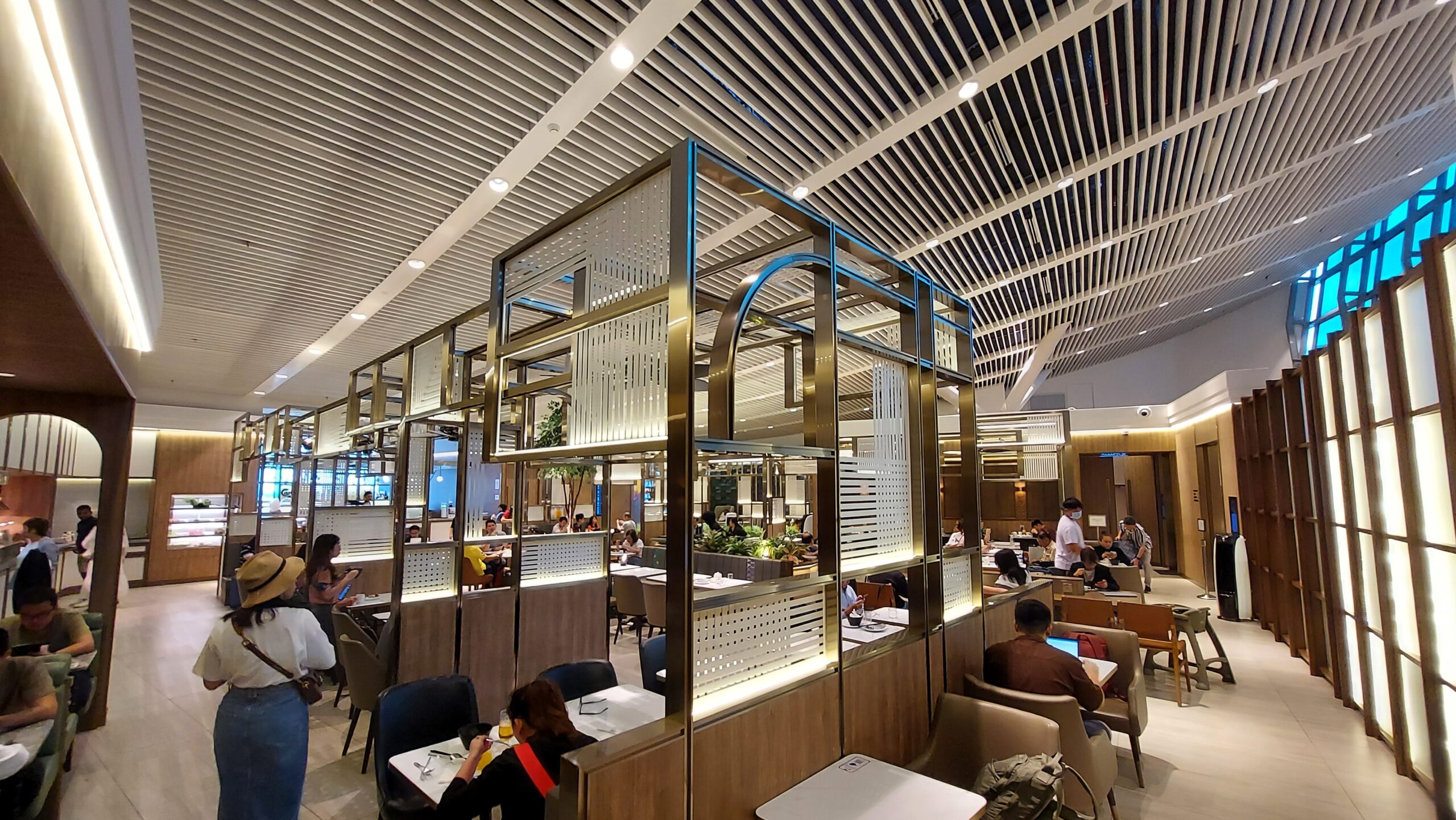 Ahead of our jaunt down to Singapore on Singapore Airlines, we were duly furnished with lounge access passes for the new Plaza Premium Lounge, at the contact pier (i.e. the building check-in and immigration is housed at).
My impressions of Plaza Premium, honestly, has never been very positive – they appear to have eked out a lucrative business model serving primarily credit cardholders and lounge pass purchasers, along with airline passengers', where no other airline- or alliance-lounge exists.
Typically, in my experience, this has resulted in uncomfortably cramped surroundings and a very low-quality, Ryanair-of-lounges feel. Today sadly, despite the newness, would be no different.
The Plaza Premium Lounge is across the opposite side of the now-defunct skytrain station from the Malaysia Airlines lounge, and is similarly accessed by ascending the escalators.
Upstairs there's a reception desk leading to either the main Plaza Premium Lounge, or Plaza Premium First if you should be so lucky.
Singapore's budget unfortunately accorded us access to the main lounge and, yes, it is modern and new, and tastefully furnished – but my goodness have they no semblance of capacity restrictions! It was slammed.
We managed to find two seats in an armpit of the lounge, before I set off to see what was on offer.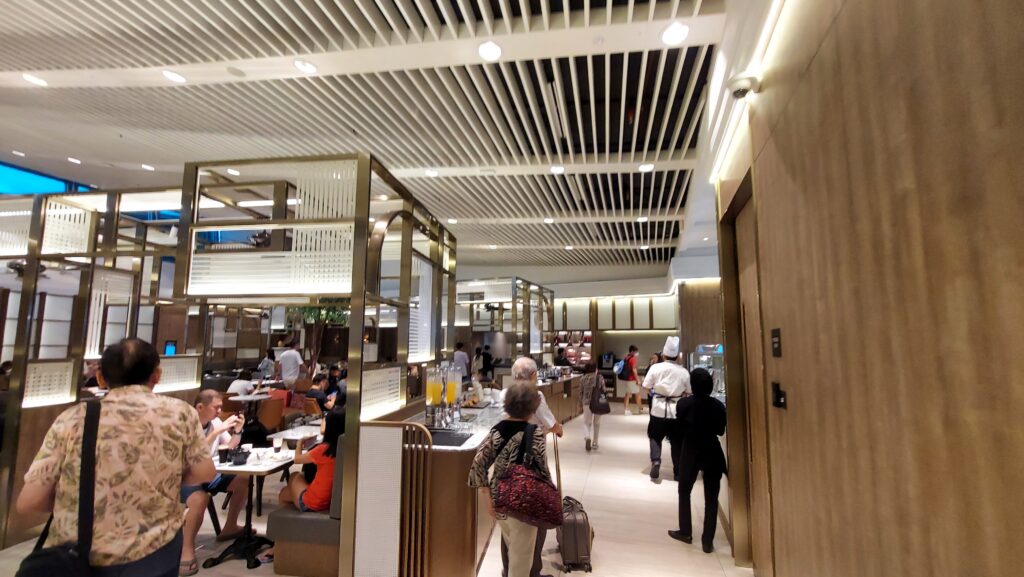 The food offerings were very much average, while the bar proudly displayed the price list first and foremostly. Genuine question for credit cardholders or those who purchase access; what is in anyway 'luxury' about sitting inside a cramped lounge where you still have to pay for your drinks like you could've just done at a bar outside?
On the bright side, our boarding passes entitled us to 'free flow' alcohol, but I was in no mood whatsoever to knock back the drinks in such an uncomfortable venue.
Juice, water and soft drinks were also available sporadically throughout the venue – and that was as adventurous as I dared get.
On the bright side, the bathrooms were reasonably tastefully furnished – if again on the smaller side relative to the audience in attendance.
As time passed, the lounge did somewhat empty out, mostly leaving a trail of devastation behind. On the whole though, I felt very underwhelmed – modern, tasteful furnishing but a cramped environment with far too many passengers to offer any kind of air of luxury or 'premium', combined with drinks pricing and few food options left me feeling very much like I'd hit the low cost of lounges.
Unfortunately, KLIA has few airline lounges left after covid and is generally in a sub-optimal state – what with the train between terminals also having apparently given up the ghost. It's a real shame for such an otherwise fine airport that's lasted so well, but for premium passengers, the Plaza Premium especially is nothing to get excited about.