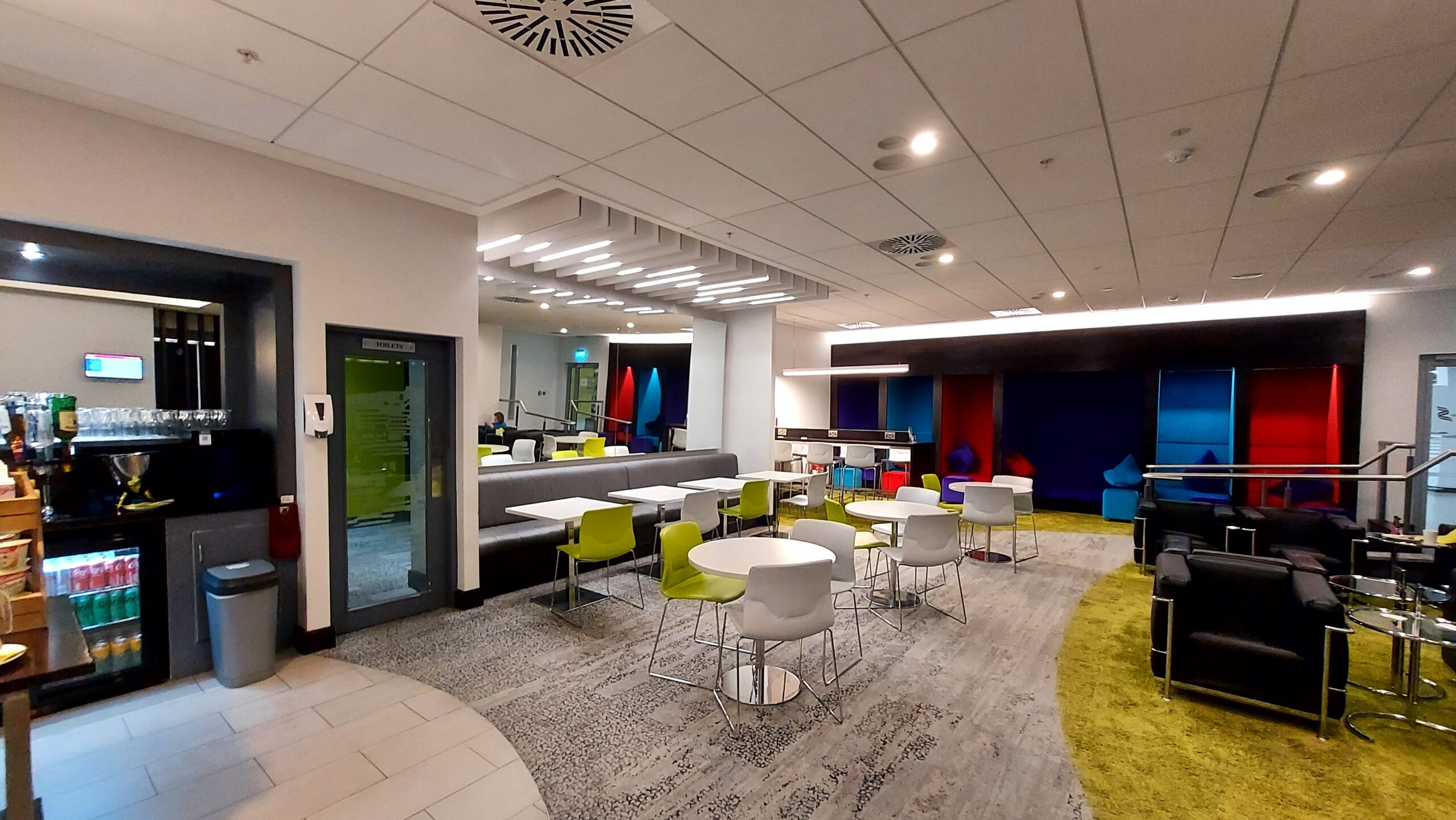 Back once again for an early morning departure from Shannon Airport, and leaving myself with slightly more time to appreciate the airport than previously, we had time and eligibility (thanks to AerSpace tickets from Aer Lingus) for a visit to The Ború Lounge, the current sole lounge at Shannon Airport.
I set off from security with great enthusiasm and an over-confident stride, delivering us both firstly to The Burren Lounge, which appears to be currently closed, and was the net effect of me blinding following signage for the first lounge I came across.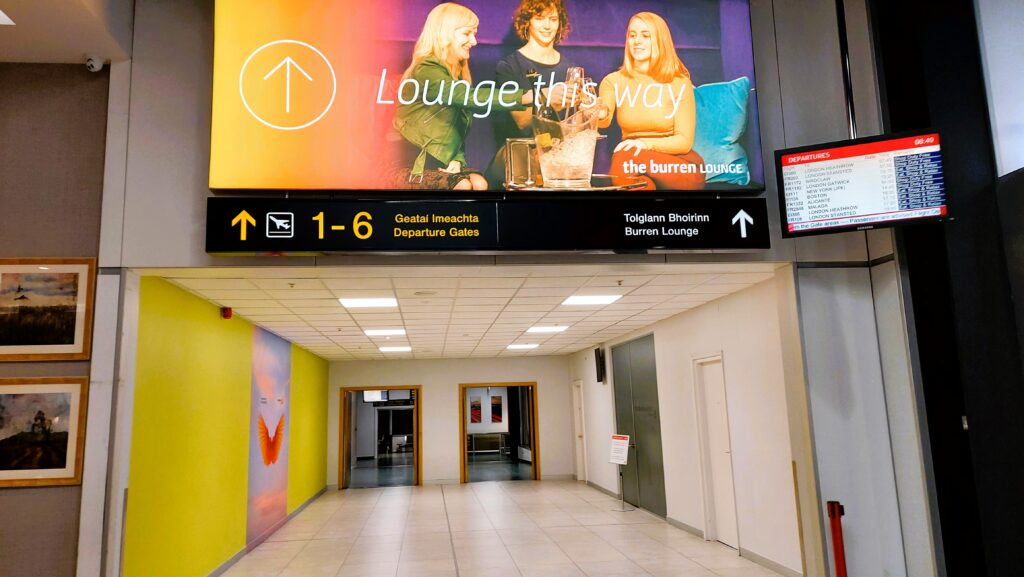 The Ború Lounge on the other hand, is the far side of the terminal, down a corridor just before the US Pre-Clearance entryway. It's actually very easy to find, once you're not being pig-headed and going off in your own direction.
Approaching, I had very little idea what to expect and decided it may be best to set expectations commensurate with the level of likely premium traffic flying out on a daily basis.
Well, what a surprise! This may easily turn out to be the most tranquil, comfortable, well-kept lounge I've seen anywhere in Europe for at least the last year.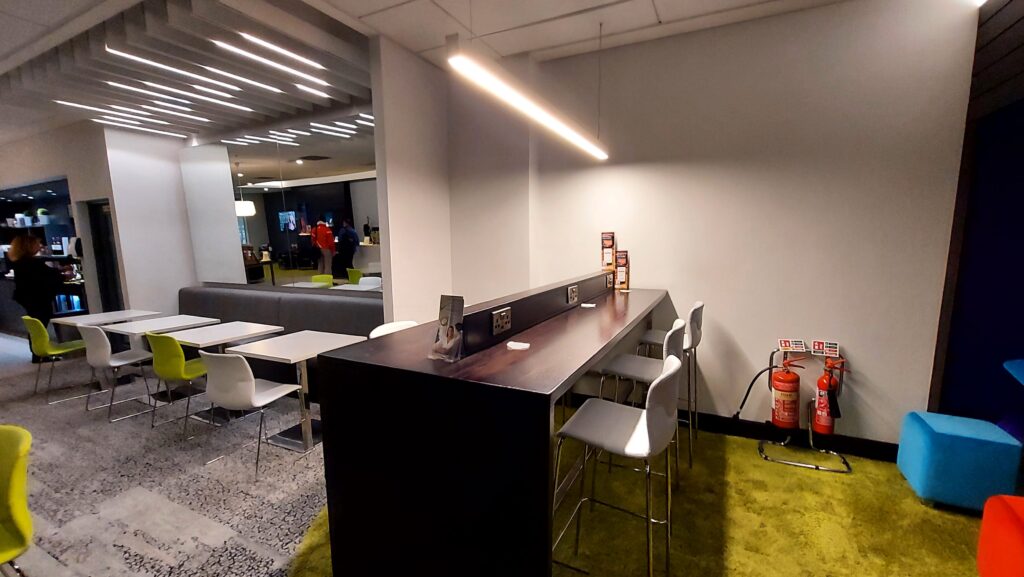 After a quick check-in at the centrally-located reception desk, we were left to explore the very lightly attended lounge by ourselves.
Facing the reception desk was a counter with breakfast items, baked goods and plates to get some kind of breakfast going, behind which another counter kept a coffee machine, selection of tea, and wine, spirits and soft drink fridges (in case you really wanted to get the party started at 7am). Overall, very impressive.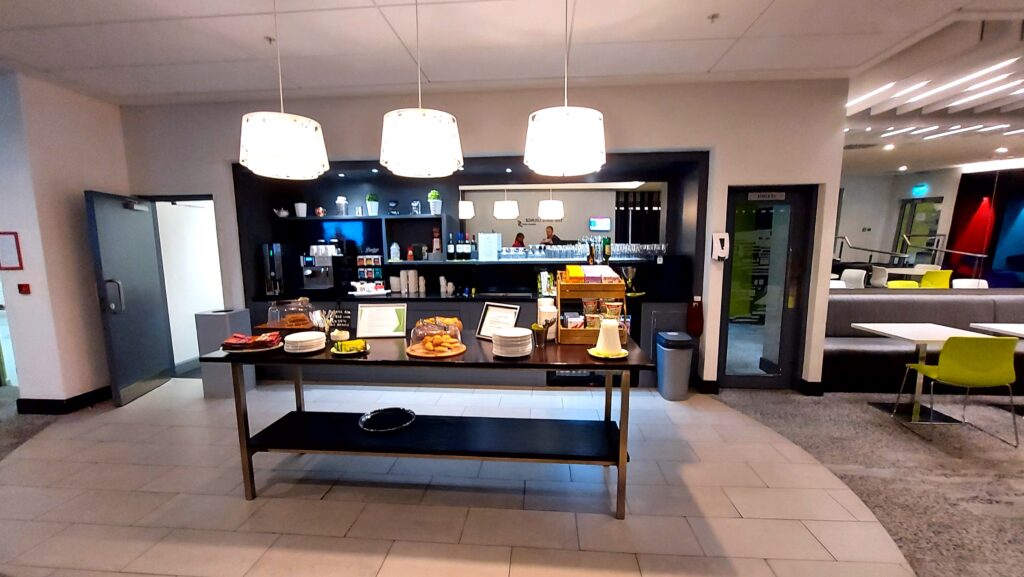 I also can't overstate both the cleanliness of the lounge – it was spotless – and the multitude of different seating options available.
We ultimately settled in these very comfy multi-coloured booths that took me back to my nightclub-frequenting antics of the – saddened to say – early-2000's.
If, on the other hand, you'd literally just come from a nightclub – or perhaps more appropriately, were in transit or suffering from a very early start, there were also some very comfy-looking nap chairs available in a quiet, darkened room off behind the reception desk.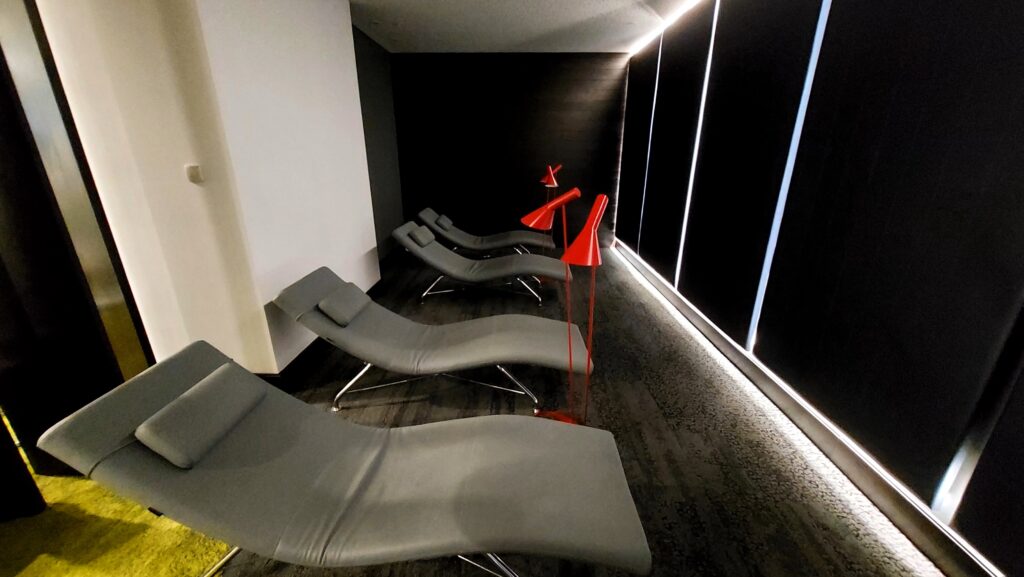 Given the early start, I broke tradition and decided against a nice drink, settling instead for just a coffee and pint of water.
The bathrooms were also more competently maintained and kept clean again than many of the much larger, airline-owned lounges throughout Europe – everything you could need, fresh, and even a shower with clear signage for where to procure towels, should you fancy a quick scrub.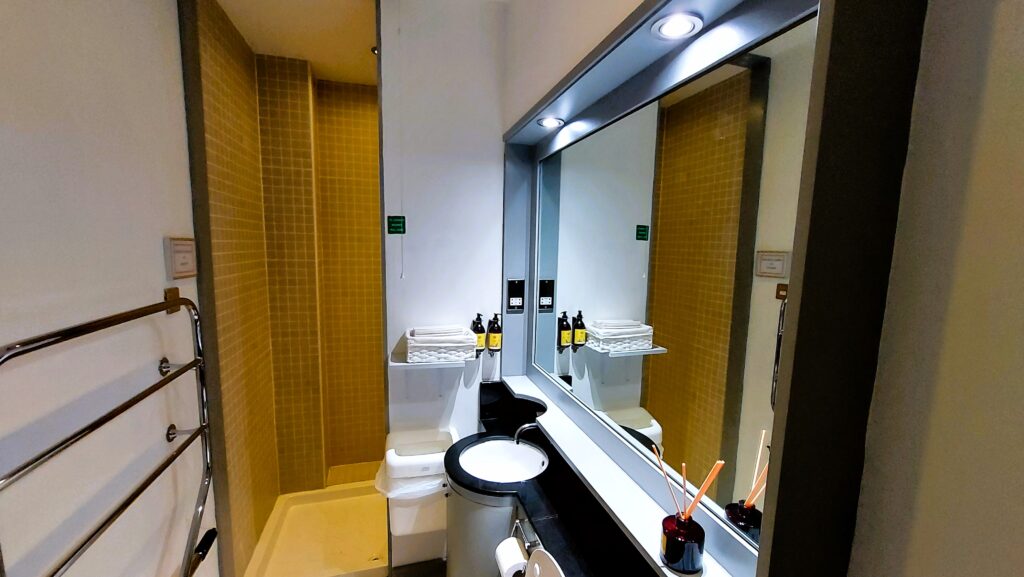 Before long, sadly, it was time head out and find our gate for the very short hop to London, once again in Aer Lingus' very plush AerSpace cabin. Overall though, this lounge far, far exceeded my expectations, had absolutely everything you could need for a pre-flight relax, and only further bolstered how much we're coming round to the efficiency and benefits of flying out from Shannon Airport.