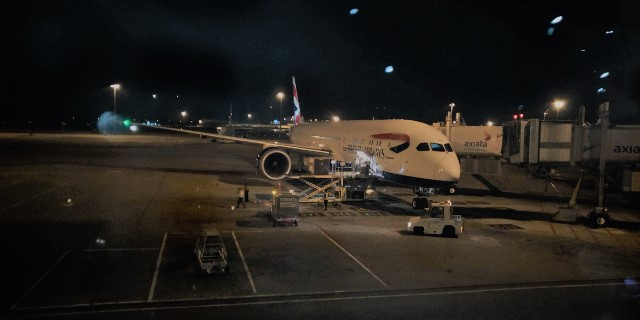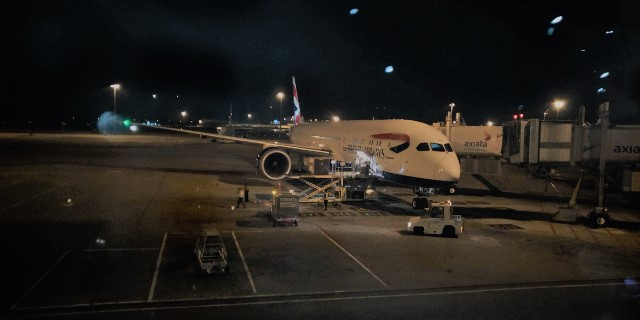 It's been roughly a year since I was last back in my 'native' home of Dublin, Ireland, which in itself was a rush job of about 5 days to be best man at my friends' wedding. So this year I decided to take a slightly longer time out to spend more time with family, completely 'calm down' from work, etc. (and, also attend another wedding, in Munich this time – as if I'm beginning to become something of a professional European wedding attender!).
I'm saddened to say I haven't actually even flown once with British Airways since becoming a BA Gold member, so I thought this trip would be a great way to rack up miles, experience their above-economy product once again in light of all the supposed cost slashing being done by their new top man, and also see a few new lounges I haven't yet come across. So it was onto British Airways World Traveller Plus for the long trip to Dublin. So, how was it?
Check-in as a BA Gold allows you to make use of the Club World/First check-in (First, where applicable, but in KL these appear to be bundled and I was shown the Club World queue). Honestly, in KL at least, this was very underwhelming as there were far more people in the Club World queue than there were even in the normal economy or bag drop queue, with no clear method of prioritising the 'priority' passengers. So it was a long wait and pretty poor start to the indication of premium or priority treatment.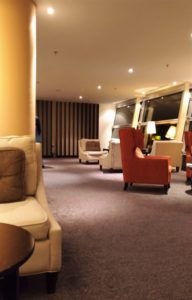 Through security and into the Malaysia Airlines' Golden Lounge, I was finally shown to the mysterious first-class section, off to the right hand side of the reception, which has proved elusive to date.
Given Malaysia Airlines only have first-class on their flights to London, it means the majority of the lounge customers are, like myself, either travelling first with another Oneworld carrier, or more likely, holding a Oneworld Emerald membership. So you'd be surprised to hear the lounge was actually very well occupied – and by that, I mean full.
So full that I had to do a few laps to find a totally empty seating area and the restaurant never really freed up sufficiently so as to be able to dine in the premises itself – instead, taking the cue from a more agitated American lady, I asked and was able on account of the busyness, to dine within the lounge.
Nevertheless the food, when it arrived, was some of the best I've ever had in an airport lounge and the staff absolutely went out of their way considering the situation to make it as comfortable and efficient a place to spend a few hours as possible. I wouldn't exactly say the layout or design of the place was something that would have me rushing back, but as is typical with Malaysia Airlines generally, the staff and food would.
Onto the flights. Boarding, as is pretty frequent in KL too, was a bit of a mess with boarding order a bit hit and miss and one jetbridge, leading to a snaking queue back into the terminal as the whole thing got temporarily clogged up. On-board meanwhile I was nothing less than blown away with happiness to discover that I would have nobody sitting next to me for the next 13 hours to London Heathrow.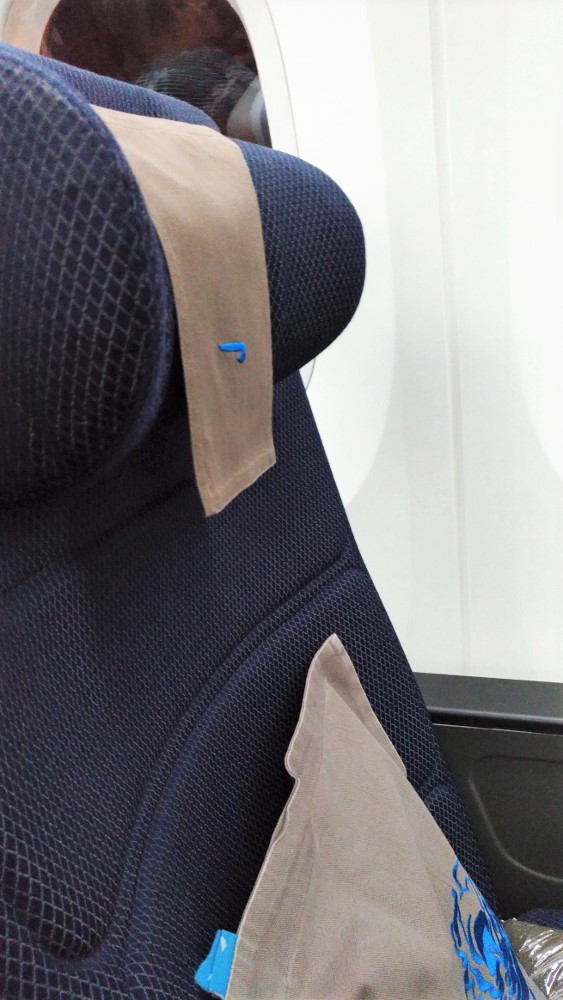 Drinks on a tray were passed around prior to taxi and with that, we were off, having been thanked by the captain for being on-time and allowing him to be punctual, only for ATC to apparently not let us push back for some time anyway.
The Dreamliner, if you haven't experienced one before, is just so much more silent and the windows so much larger. That's been well publicised. But generally, the whole plane and all the parts of it, just sounds so different to what you have to come accept as 'normal plane noises'. The taxi for example, perhaps by virtue of the acoustics, sounded more like a bus driving along in the distance. It's really something to behold.
Dinner was chicken satay and as you know, I'm a big fan of catering generally out of KL airport – it is so often far superior to what airlines would have given you even from their home base. In terms of criticism of BA's product, this was one area where I'd have to say cost-cutting appeared to be evident (either that or lacklustre staff); there was one drink service right after take-off with a small pack of pretzels, followed by a gigantic nearly 2-hour gap before the meal was served, with no additional drinks on offer (except the miniature bottle with the meal).
Compared with last year, where there was a drink service offered far closer to the meal with a 'would you like an extra bottle of wine for your meal?' asked of everyone. Then afterwards, there was another 'one for the road' – as I like to call it – drink service before lights out. Which was omitted for sure this time around. Incidentally, I didn't mind if I'd known in advance, but it does seem like a prudent idea to perform the drink service (if it will be strictly just the one) a little closer to the meal.
Likewise, the clearing up after the meal took an exceptionally long time and it wasn't until nearly 4 hours into the flight that it was time for some shuteye. But, you know what? I put on the eye mask. Then, I ripped out the earplugs and popped them in too. And then I slept for what must have been nearly 5 hours, waking up again somewhere near Romania. I'm not sure if it's a sign of getting old or what, but lately, this flight included, I have been having fantastic in-flight snoozes.
Breakfast next morning deserves some merit for being good enough to keep me going all the way through to Dublin, while I have to admit, much like my finding of 'The Night Manager' last year, I had by now found another show 'Apple Tree Yard' that kept me going through dinner and then all the way through breakfast the next morning (determined this time not to set foot off the plane until every episode had been fully watched).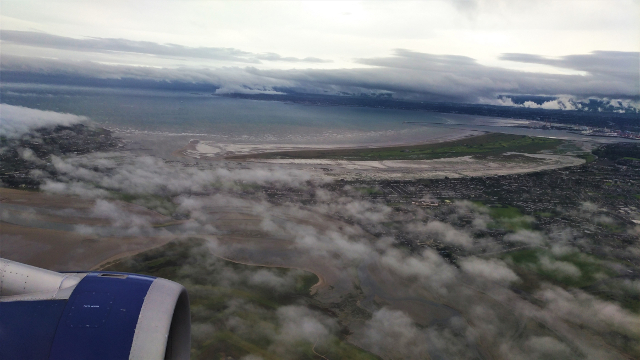 I could go on and continue for the flight to Dublin, much like the flight to London in the first place, I think this has already become enough of an epic that we'll save that for next time round and my conclusion then!