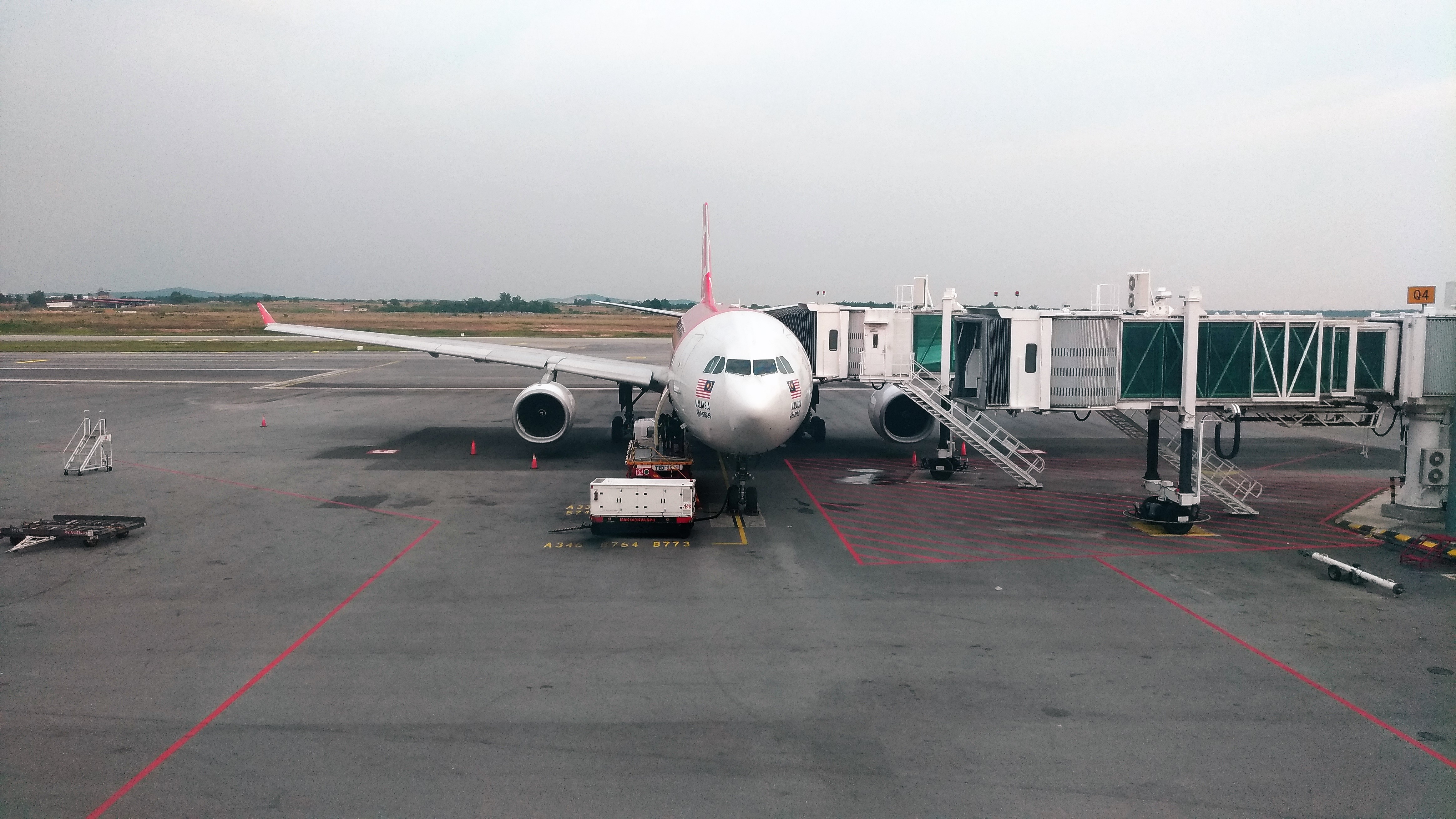 I've been fervently keeping my AirAsia trips to once a year, and this was my annual exception – a roughly 2.5 hour flight over and back to Surabaya, Indonesia.
The reasons are almost list-like; document check for 'foreigners' and AirAsia's failure to police the line for same has meant that I might as well check-in properly over the years, KLIA2 as an airport is – to me at least – a massive passenger experience, comfort and efficiency failure, AirAsia's general lack of care and communication towards delays and last-minute schedule changes and – finally, of course – my inability to really benefit or earn miles or status from any travel with them.
They do of course have a 'BIG' member program, but my experience with it is that it is one of the most unclear, poorly thought-out program of them all; it is not easy to add your number if someone else booked the flight for you, nor are redemptions clear or obvious.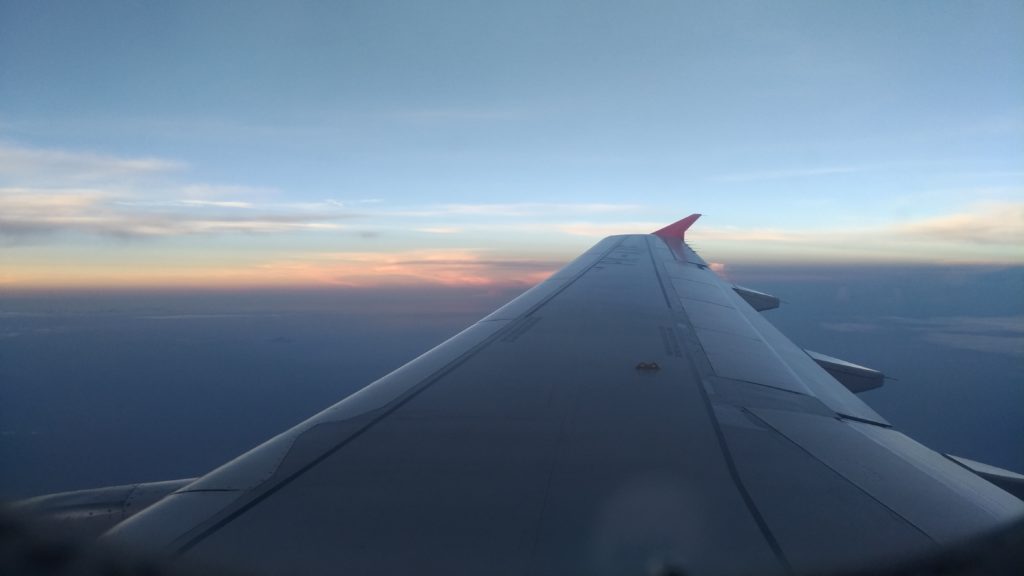 This year, I was absolutely thrilled to note however that it would appear the completely wasteful 'document check' process has been eradicated at KLIA2. I can't speak at sufficient length to describe what a thoroughly useless procedure this was; it added in one case about 45 minutes of extra time to my departure, when I didn't even have check-in luggage to be loaded. Unfortunately on the way back, in Surabaya, there was a random woman in her own clothes (identifiable only due to an AirAsia high-visibility jacket) on a laptop at a plastic table and chairs allegedly doing 'document check' close to the gate. Props to AA for moving this situation to down near the gate – but also, regret that it is still ongoing and carried out so informally that I nearly refused what I perceived to be a randomer asking for my passport.
A regular source of debate in the local Malaysian newspapers is over the cost differences to operate at KL's low-cost 'KLIA2' vs. the traditional legacy terminal, KLIA1. I've said it before, but it bears repeating; KLIA2 just cannot and should not get away with charging the same amount as KLIA1. Nobody needs to be an expert to see that the experience is night and day (and the cynic in me would wonder if the need to up the charges are to cover for the lackluster commercial performance of the billion shopping outlets out the front).
To name but a few of my many gripes with this terminal; the train station is outdoors so you disembark with all your luggage into the sweltering heat, the walking distances are ridiculously long and travelators have been added as a poor after-thought about 30cm over the ground, the critical passenger flow areas such as gates, check-in, immigration are all absolutely unfit for peak period flows of passengers – while areas such as retail are given acres of space. Heck, even the immigration area seems sufficiently understaffed compared to KLIA1 and is lacking e-gates on the way out for foreigners, only further adding to the queues.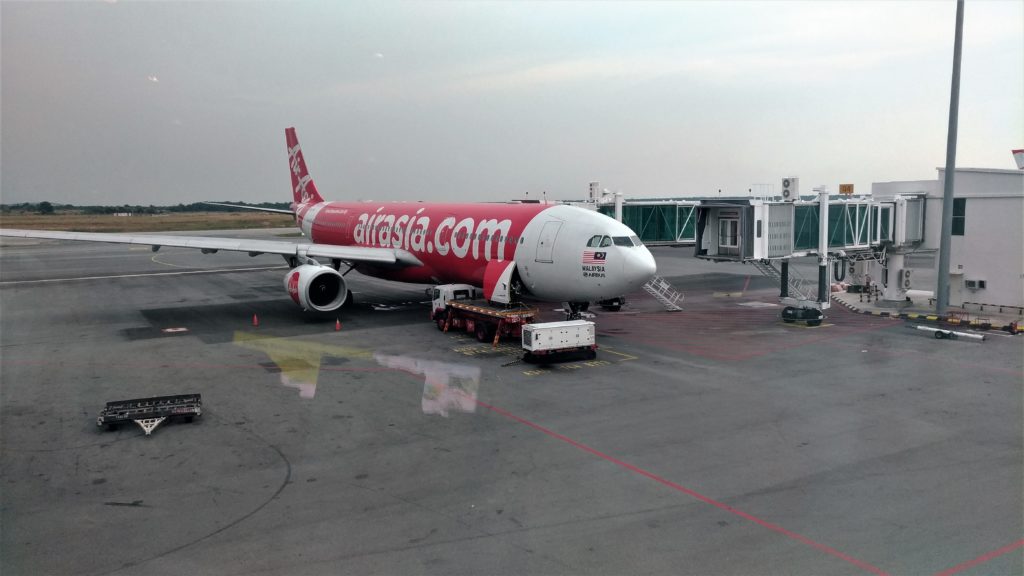 To have this as your home base as an airline surely would put me in a bad mood and see me negotiating for the absolute lowest rates possible. Aside from that, I just can't see how AirAsia could ever efficiently use this airport for thru-connections; it is clearly and obviously designed to be a start or an end point, but not facilitate much in the way of connections – narrow corridors, few areas to dwell in between flights, long walking distances that would impede short connection times, etc.
AirAsia, in their defense, definitely have their work cut out for them in terms of 'passenger management' let's call it, on some of the less-developed routes, and to be honest it felt like Surabaya was probably one of them. Passengers holding in the incredibly narrow gate area completely failed to heed any pre-boarding or priority group boarding breakdowns and boarding in sequence, despite best efforts, was a complete disaster area. Group 1's trying to overtake other group 1's, most passengers just trying their luck, etc.
On-board meanwhile, a handful of passengers had a go at just seating themselves at their favourite seat – and cabin crew were having to be ultra-diligent to check boarding passes and move them along. God loves a trier, as I was always told.
There isn't really much of an 'experience' to be had on board an AirAsia flight; it definitely falls into the cheap and cheerful category when everything works. A worry I would harbor for them is – they really can only compete on price, not quality or value and I – and most passengers on-board this service, I bet – would only pick them based on price alone.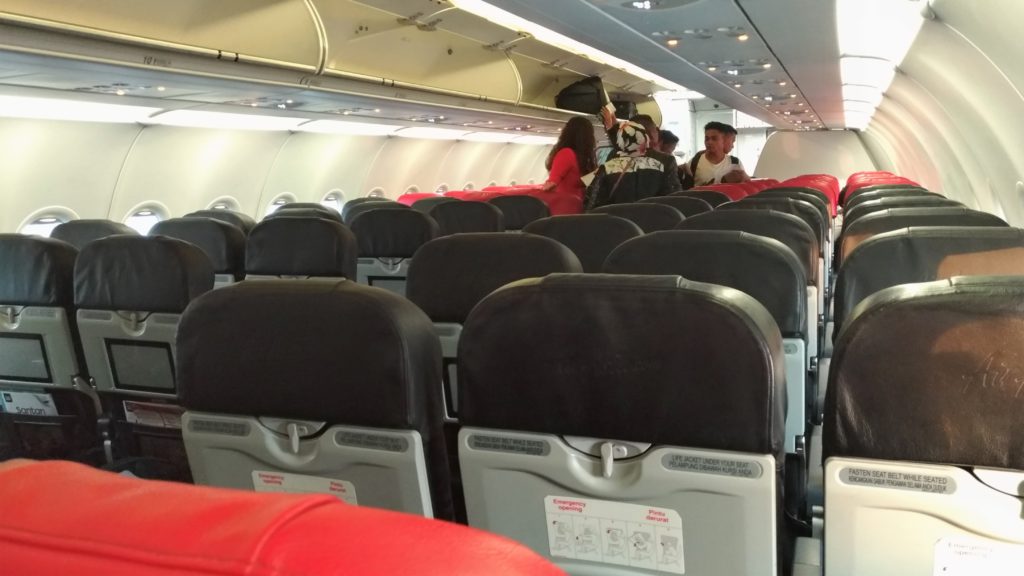 We were lucky to have an emergency exit seat, which really does afford some reasonable legroom. Otherwise however, it's a total cramp-fest.
Once up in the air, pre-ordered meals were handed out (you need to keep your boarding card handy to be stamped). You know, I actually find AirAsia's 'Santan' meals pretty decent – but why are they so small? They are of sufficient size to just about keep you alive and no more.
Surabaya Airport however has its work cut out for it; on arrival, despite having a bridge to connect to the terminal, passengers were all routed downstairs and out onto a waiting bus, driven far along the terminal, before having to walk back the length of it to reach immigration. It seemed like another very poorly thought-out affair. To my much greater surprise on departure however was the completely lacking security in place – fancy walking through an open boarding gate door and out onto the air bridge, anyone? Surabaya makes it happen…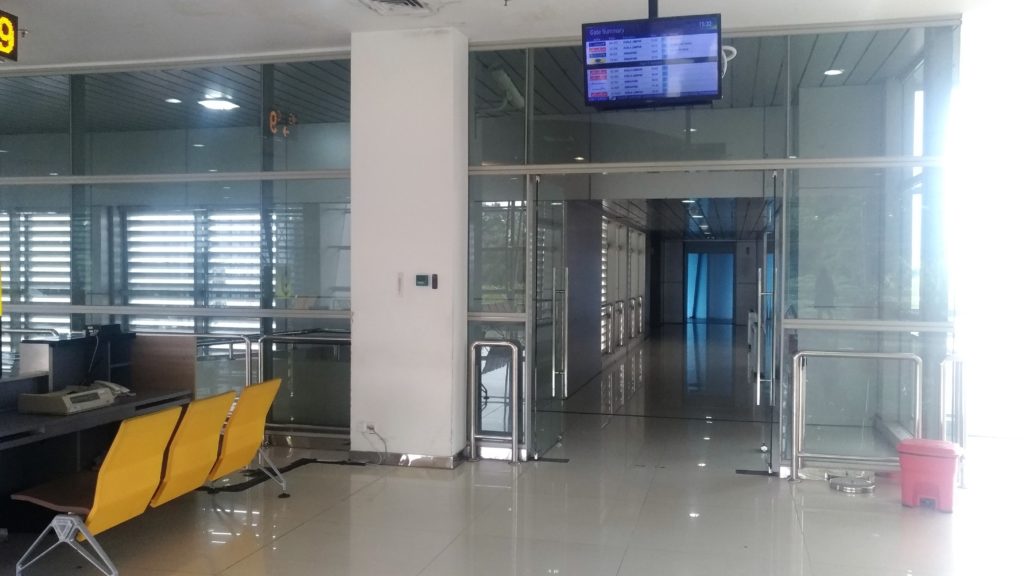 Not only that, but Surabaya Airport has what you could only describe as the world's most absolutely tragic duty-free. Don't get me wrong; it's not that there isn't one. Rather, there is, but mostly consisting of 2 brands of alcohol (some whiskey brand, and some vodka brand), a few cosmetics and wall-loads of 'accessories' whatever that means, all of which seemed to be random junk. Way to capitalize on the tourist industry…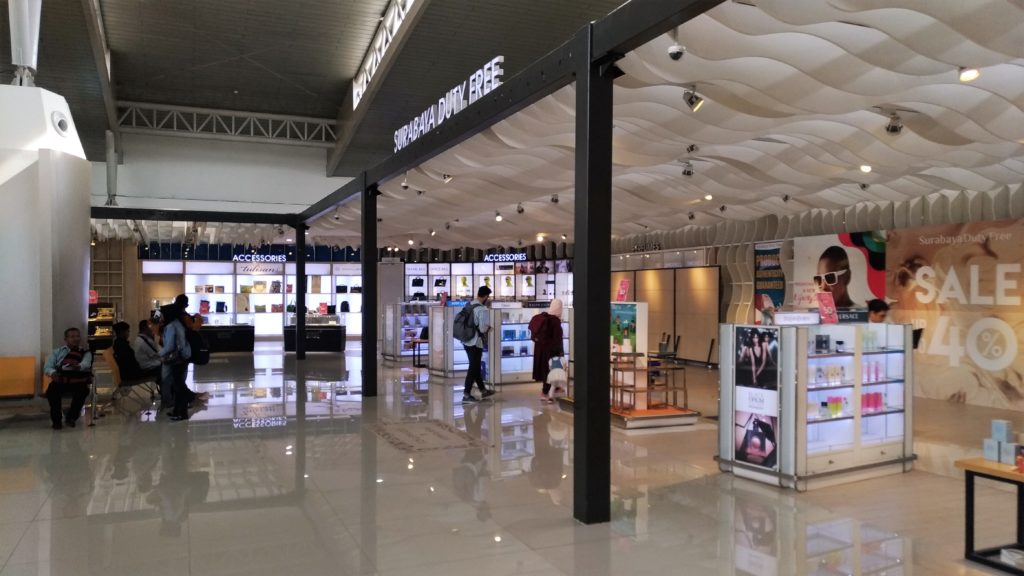 I don't really mind AirAsia, the airline. Of course it goes without saying I would only fly them when the price was absolutely unbelievably lower than mainline competitors or on very short domestic routes. What lets them down for me is their frightfully unfit for purpose home airport terminal which seems geared towards maximizing commercial opportunities at the expense of passenger experience, and already looks to be falling apart in places and uncared for if I'm honest. Surabaya likewise is definitely not the most fantastic, but then, it's nobody's major hub – I was only shocked to find boarding gate doors left open, which I think is universally a no-no. In short, I would do AA again, and I'm sure I will – but probably only on domestic hops as much as possible, so as to avoid the very worst of KLIA2. And probably the one thing I think me and AirAsia agree on – passenger charges just should not be the same here as KLIA1.