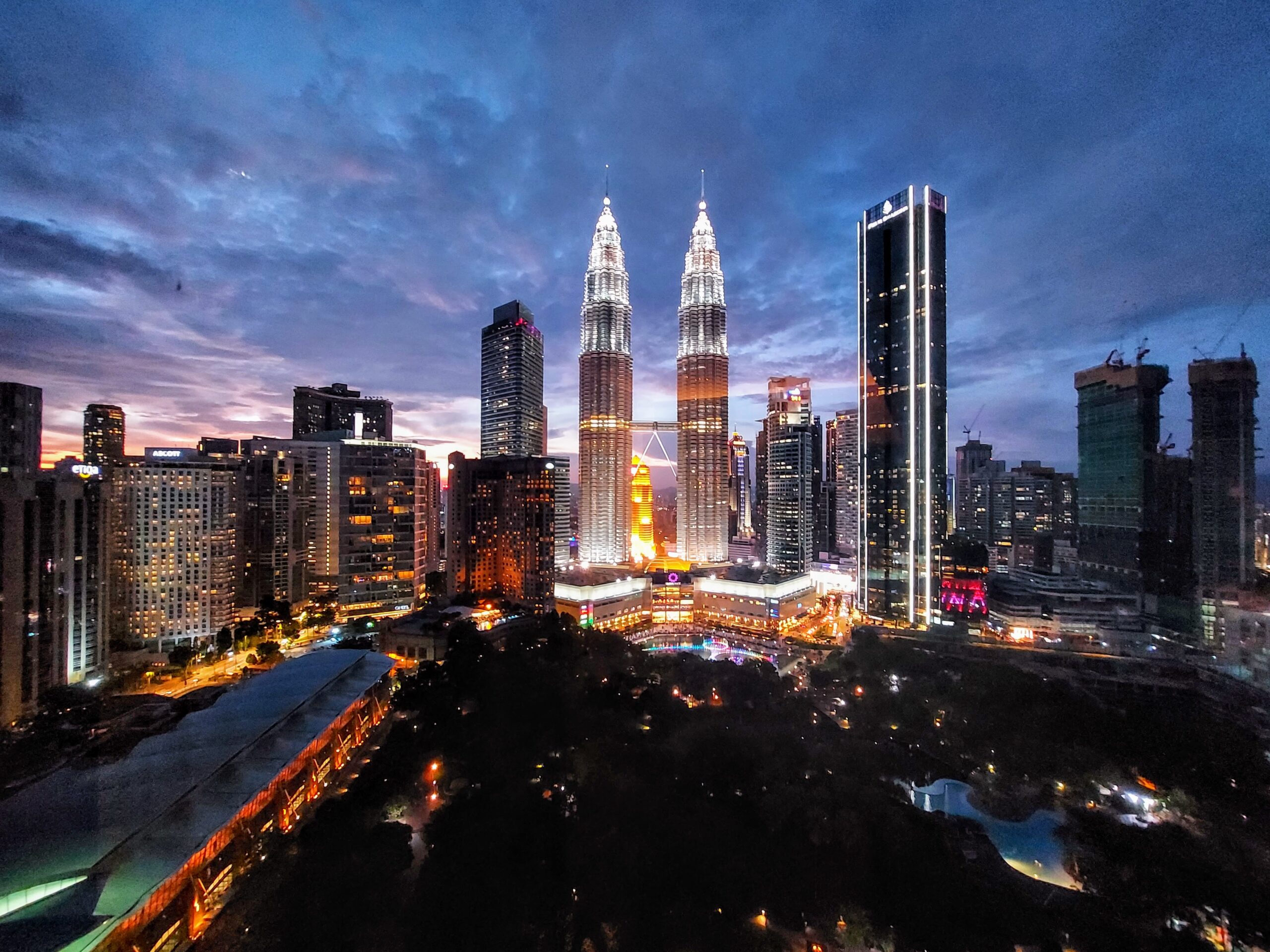 After a lengthy journey from Dublin, via Doha, and heavily delayed with Malaysia Airlines onwards to Kuala Lumpur, it was with great delight and a sigh of relief that I found myself, once again, at Traders Hotel Kuala Lumpur.
Readers might recall I last visited back in August 2019 and found a few areas in need of attention and/or improvement – so I was keen to see how things are going three years and one pandemic later.
I find that the true test of a good check-in is to ensure it is done at the main reception desk, and not the club lounge where that benefit exists. We ascended to level 5, where the main reception is and were very quickly checked in, informed about the club lounge benefits and – to my surprise – welcomed back.
In case you suspect this was a once-off, as I did, check-in on my second 'visit' a week and a half later went the same – this time including being assigned the same room and told that it had been specially held.
Once again, I elected to go for a club executive twin towers view room, and we were assigned Room 2923. Look at that view out the window (and indeed, the picture at the top of this post is taken from the room with the curtains drawn)!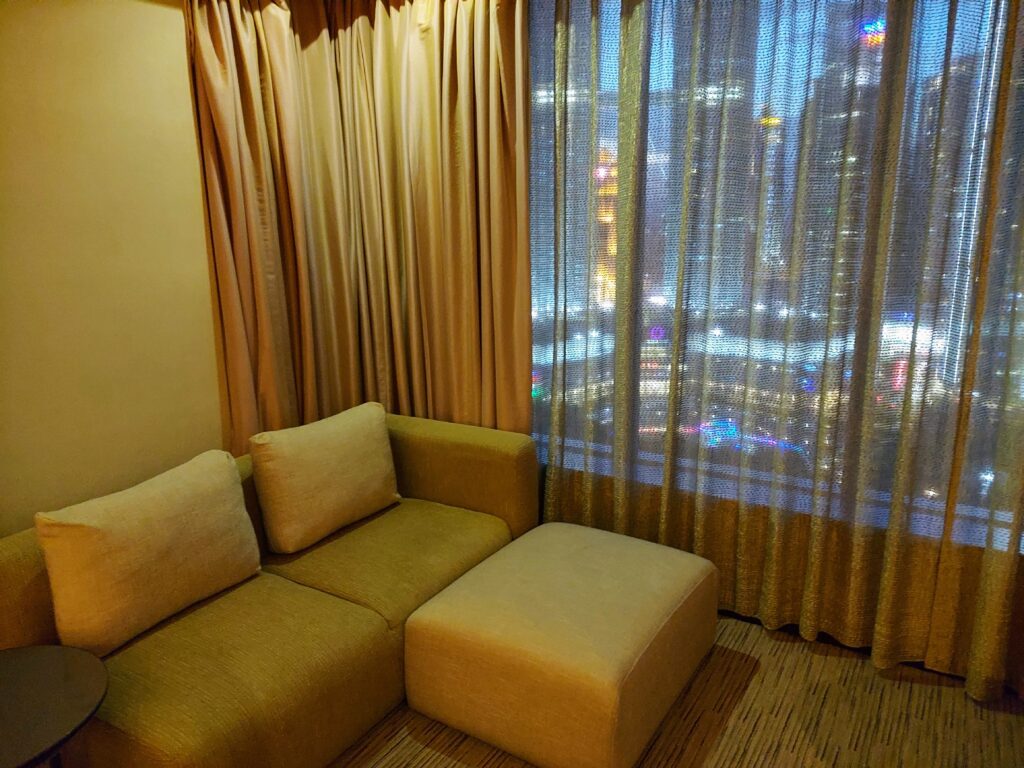 As before, in the corner was a large writing desk, and in the other, a small couch. This room sits at the end of the building and, at its height, is not overlooked by guests in other parts of the hotel.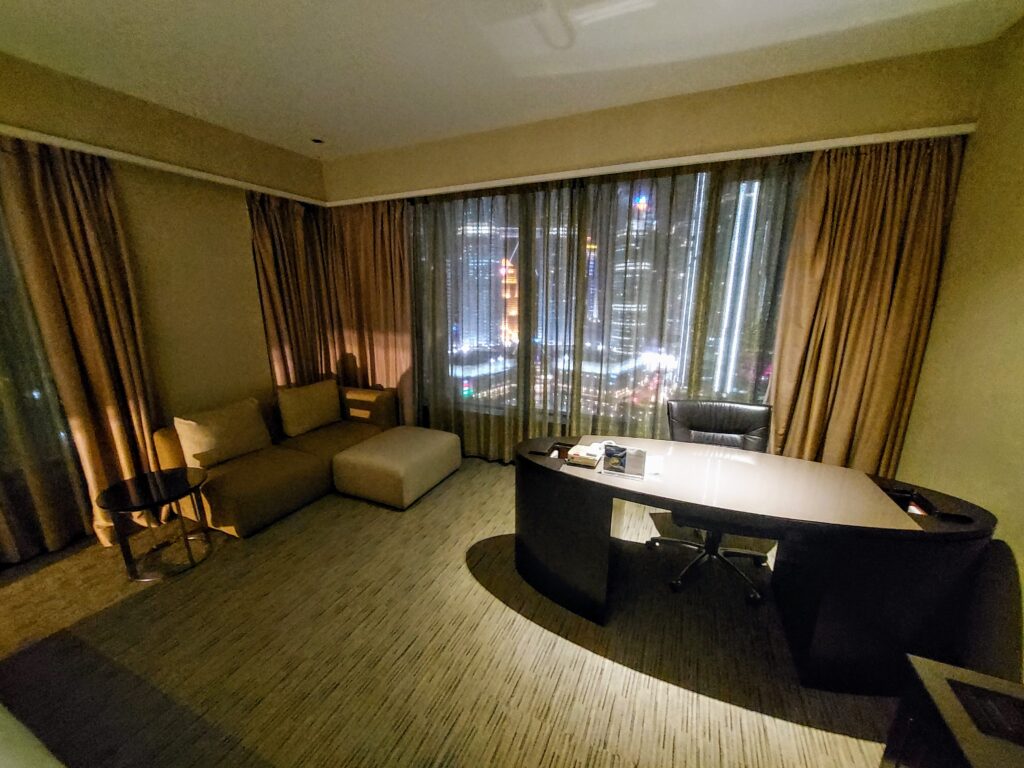 The room, to my absolute delight, has been clearly well kept and maintained through the intervening years, and the pandemic. By the way, I've no idea why I decided – and apologise for – not bothering to turn on the remaining lights prior to my picture-taking session. I assure you, the lighting was far better than my amateur photography suggests.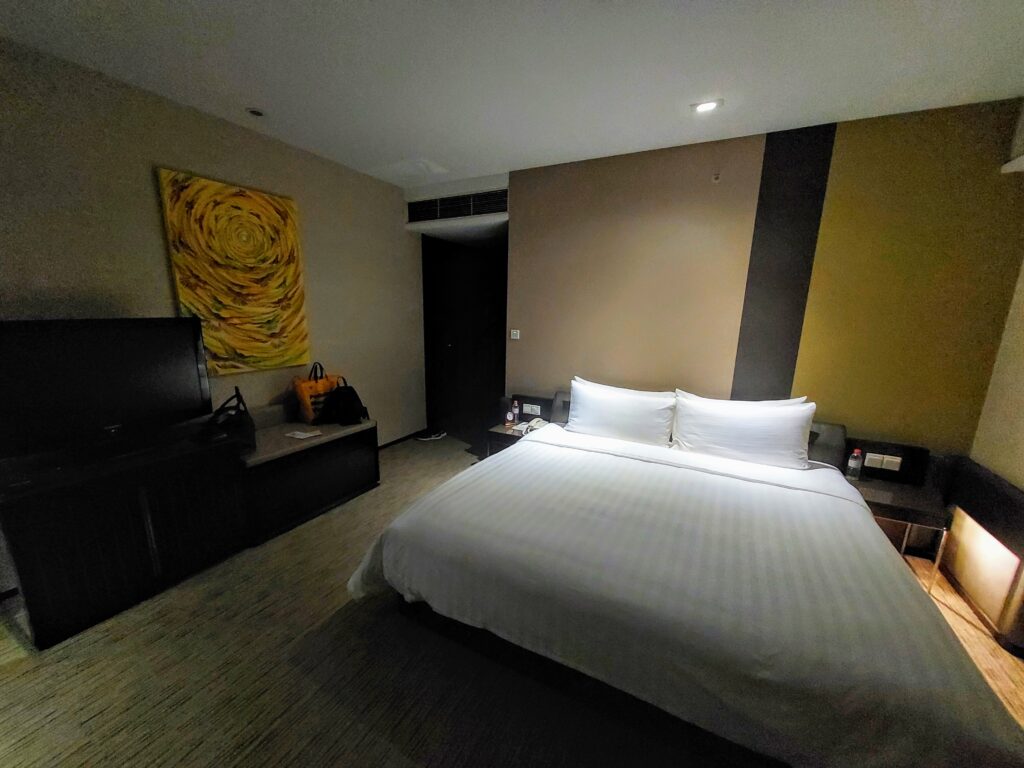 Meanwhile, the bathroom was truly palatial, and remained well-stocked throughout our stay (or, I should say, both stays) with ample supply of towels and toiletries.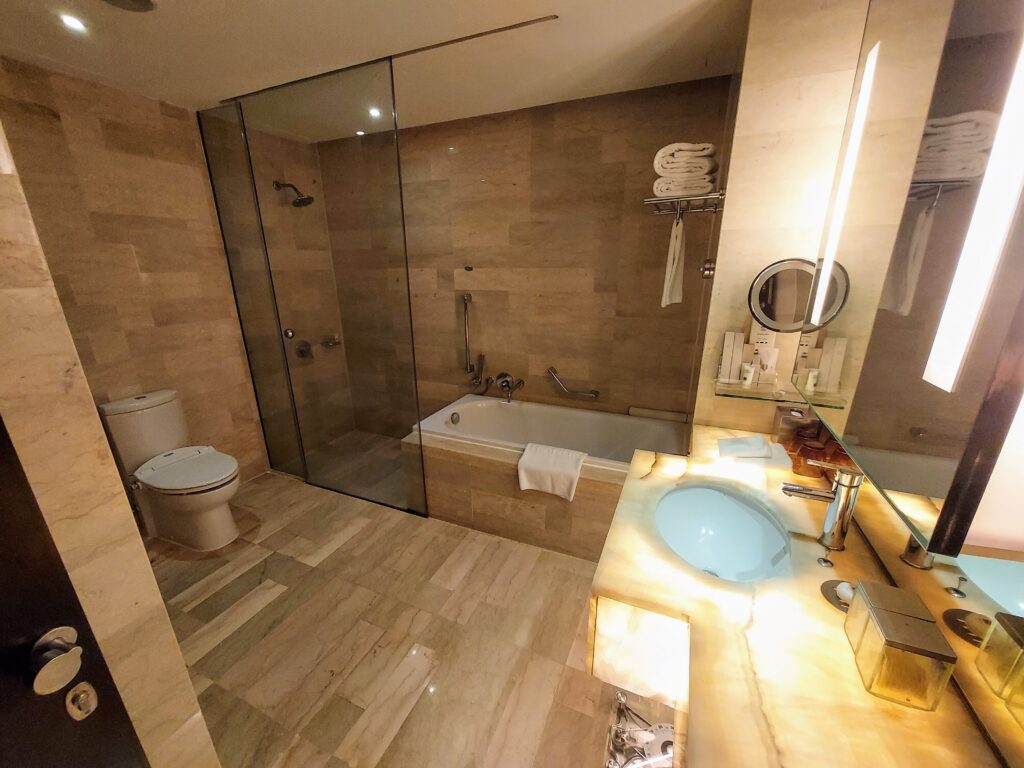 Up early next morning, it was time to work off some of those in-flight-consumed calories and hit the gym. With Malaysia in its current stage of the pandemic, the hotel requests a short form to be filled out on your mobile phone in order to access many of the facilities – but after that, towels were dispensed and again, the gym has been very well maintained and was cleanliness beyond perfection.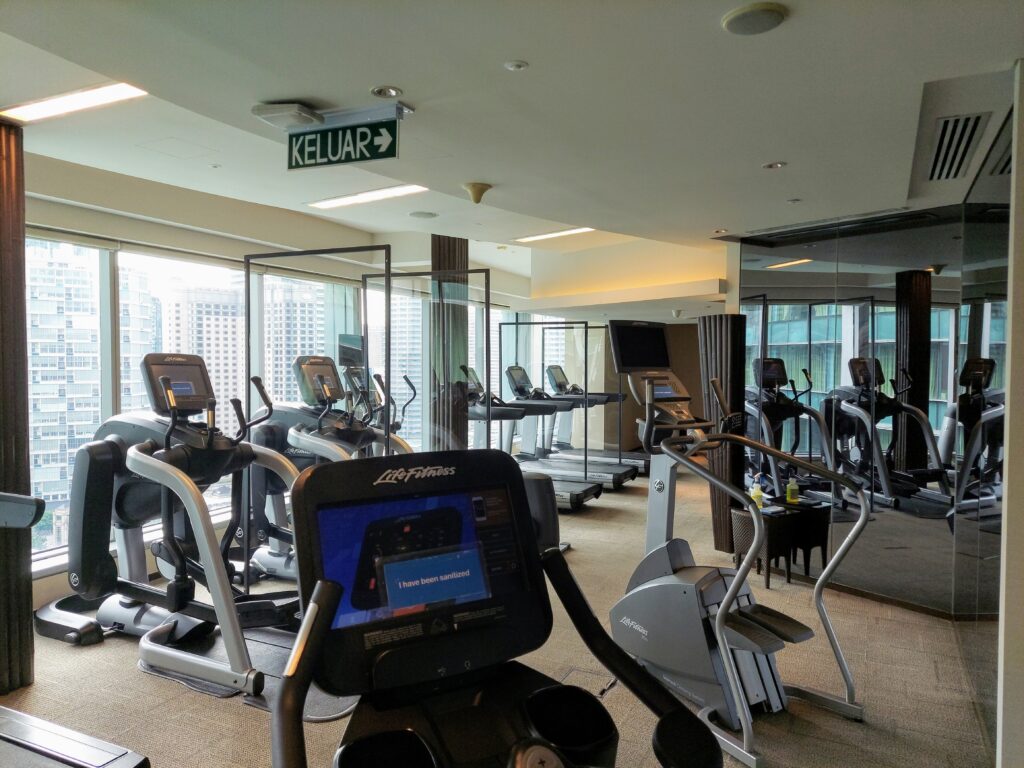 There are also laminated cards on each of the equipment marking whether it needs to be cleaned or has been recently disinfected. Even with the aircon blasting in the gym, I was glad to see that masks are not necessary once signed in.
The pool of course, and the Skybar that straddles it, is one of the undoubted highlights and unique selling points of any stay at Traders. Once again, a mobile sign-in is required – and for those attending the bar, unusually, a complimentary (for in-house guests only) rapid covid test is also required.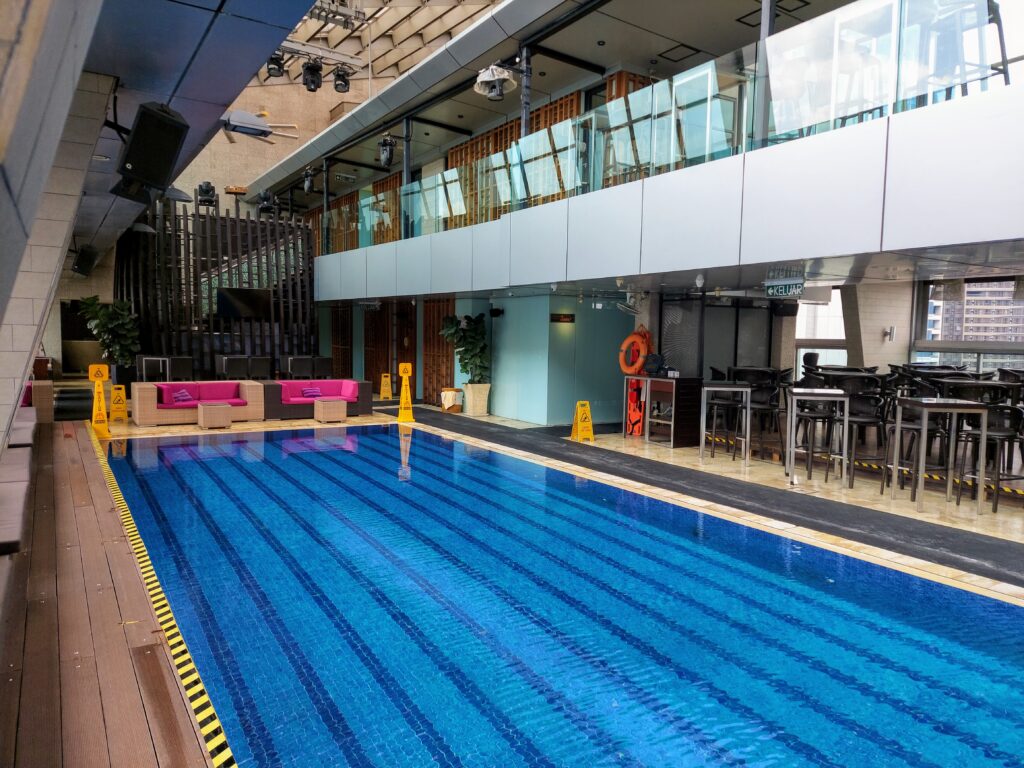 There's no doubt, the pool area just has unbeatable views of KLCC, the Petronas towers and the KL skyline.
We visited Skybar (after the somewhat unusual covid test experience at the reception area of the bar) also and enjoyed a drink or two. Unfortunately, it seemed to close rather early and compared to how I remember it from years past, was also very empty – a far cry from the days of old when a reservation was almost an absolute essential.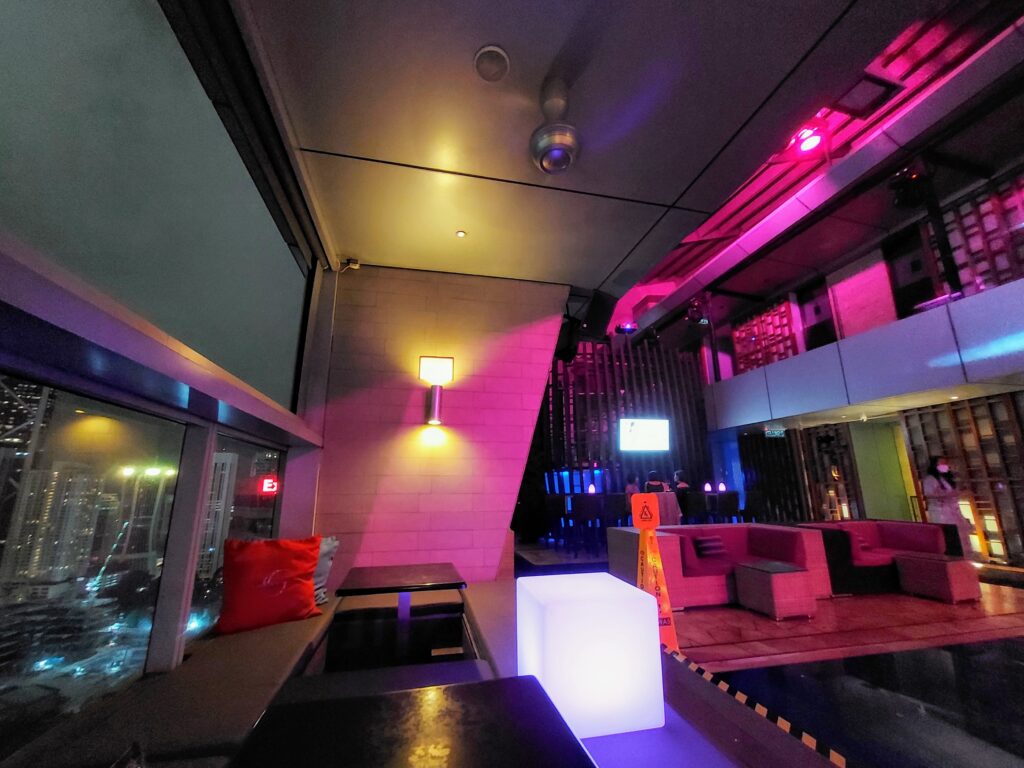 Onto the lounge – well, loyal readers will recall that my main complaint centered around the drinks being taken away at cocktail hour far before the scheduled ending time, that the staff were a little indifferent, and the food could've used a reheat.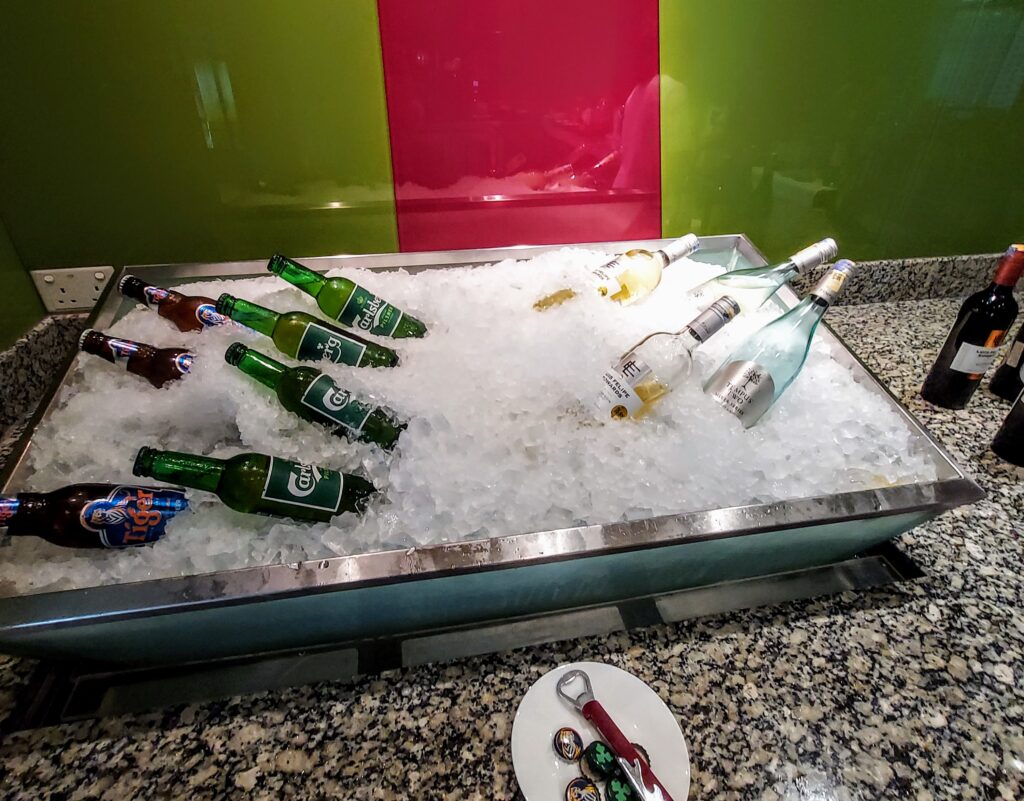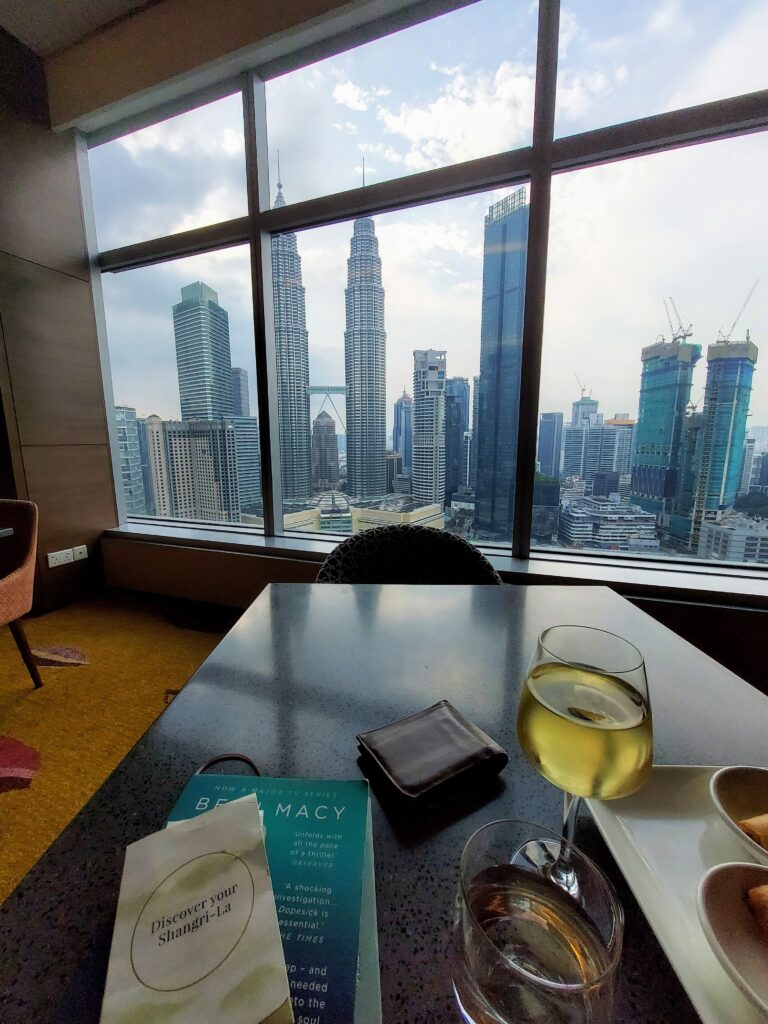 Well, thankfully I was so pleased to see that this is no longer the case – food was sufficiently warm, but more critically for me, cocktail hour ended on time and in a few cases I was even aided and abetted in having another drink a few minutes after 7pm. Staff were largely friendly, receptive and eager to ensure satisfaction.
And so, as you can so well imagine, I spent many an evening overlooking the KL skyline, wine in hand, book on the table (at least to offer the illusion of sophistication!).
In conclusion, compared to my earlier post, this trip (both stays) to Traders Hotel Kuala Lumpur was a real treat – with very few negative aspects and mostly only the big positives both in terms of staff friendliness, cleanliness, facilities – but also those unbeatable views and location. I was left much more certain that I would want to return next time I'm in KL!