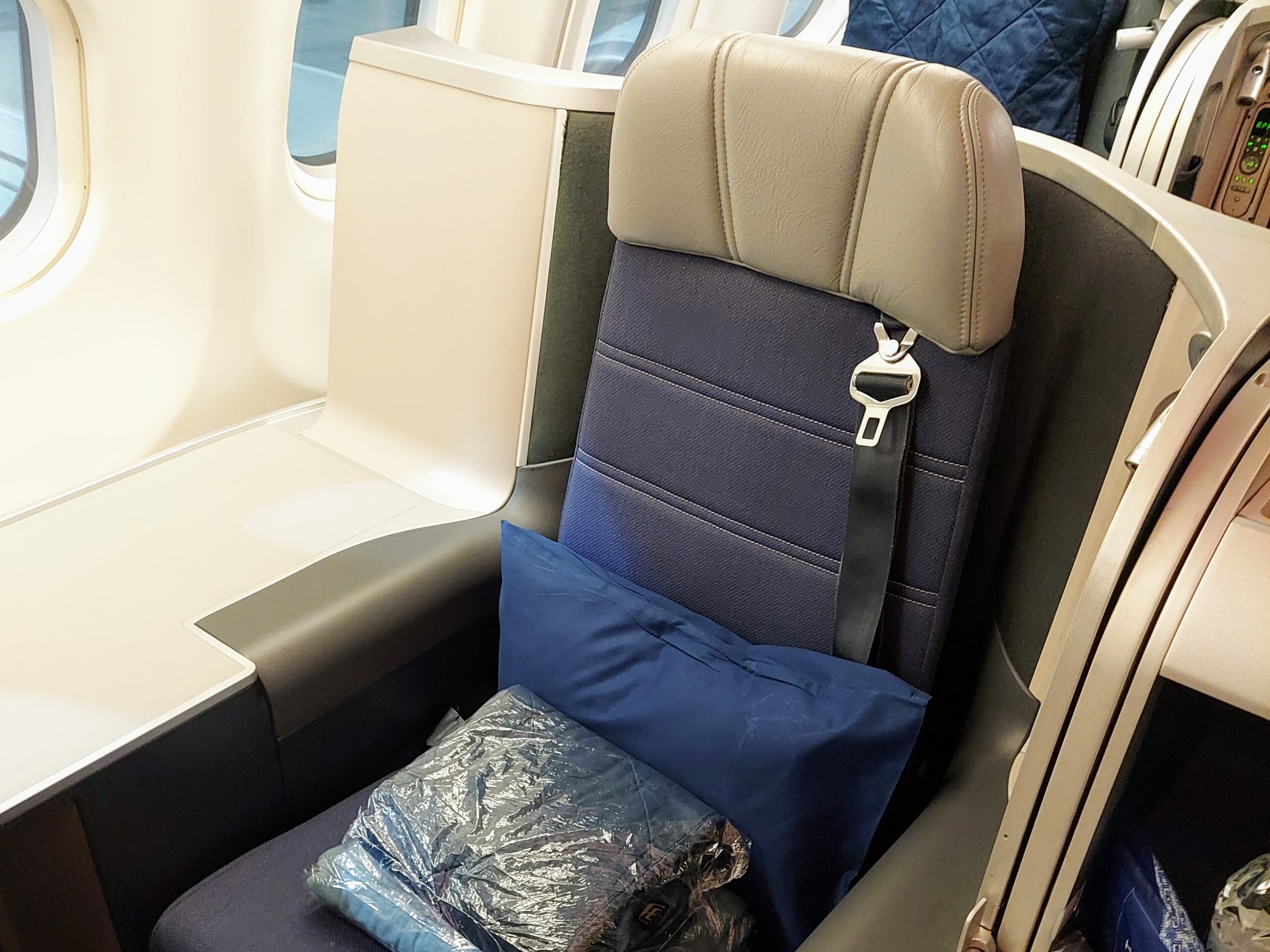 After a wonderful 10 days revisiting my old stomping grounds in Malaysia, enjoying the tropical heat, and consuming everything I could at Cocktail Hours across the land, it was finally time to return home. Once again, Qatar Airways moved us onto Malaysia Airlines' new flight from KL to Doha (that apparently had strong bookings, no surprise), MH160. 
Check-in begun with difficulty at the business class check-in counter at KLIA. Qatar Airways' luggage allowance for business passengers is 40KG, with an extra allowance – naturally – for Oneworld Sapphire members and above. However, our deeply unfriendly check-in agent balked at the extra 9KG and insisted it be paid for. Having had this exact situation occur with Qatar Airways at KLIA previously, I readied my phone to show their previous response regarding the extra allowance but she instead told me 'The computer doesn't accept your card', as if that was somehow to conclude our argument. 
In the end, we were informed a call would have to be made to management – which lasted all of about 15 seconds, the phone was put down, a nod was given to the handler loading our bags onto the baggage belt, and we were curtly told 'it's fine'. What charming 'Malaysian hospitality', as they pride themselves on. I know I touched on this previously, but I do not understand how Qatar Airways can find this codeshare long-term viable when every element of the passenger experience is either inconsistent, interrupted or vastly degraded.
Thankfully the situation was improved at the Malaysia Airlines Golden Lounge, at the satellite terminal building. Despite being on the Qatar 'Light' business fare, we were both warmly welcomed in and I headed straight to the shower to freshen up ahead of the long journey. Unusually, one needs to deposit their boarding card as a security for the shrink-wrapped towel in advance of using the shower.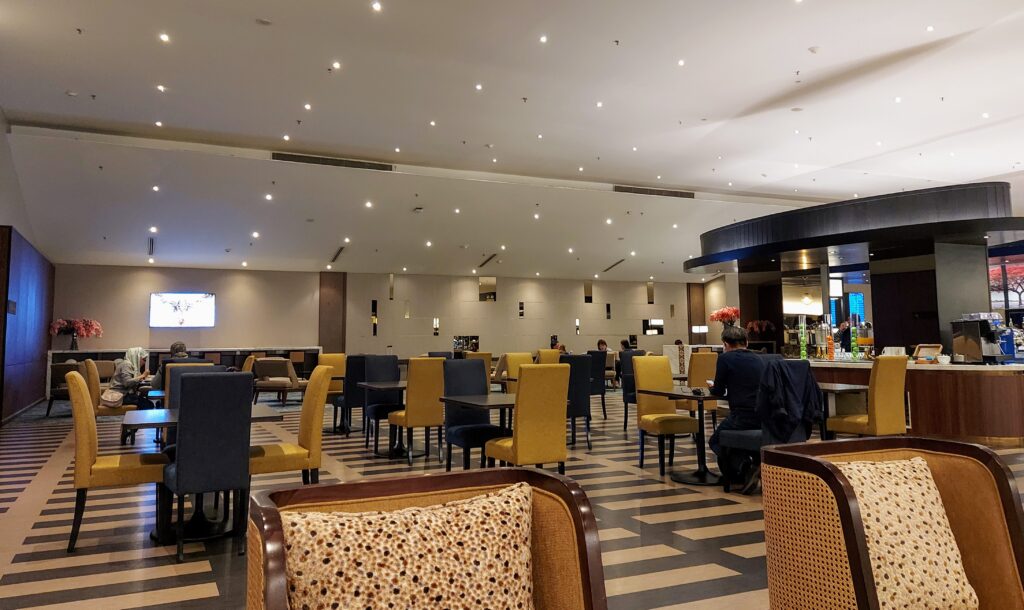 The pressure however was good and strong, the shower itself was clean – though the cubicle could do with some degree of mildew removal from the base, and I was a little disappointed to note that despite the branding on the shower gel dispenser, the actual bottle loaded was a standard 'Lux' shower gel. It always seems a shame when national carriers are either unable or unwilling to showcase some of their best – of which there are many in Malaysia – national brands.
The lounge otherwise is much unchanged from pre-pandemic times, and it was nice to see what must surely be one of the most spacious lounges still in as good a condition as it always has been.
KLIA security is handled at the individual gates, which both guarantees you'll never miss a flight due to security queues, but also that you'll never receive priority/fast track security by virtue of status or flying in business class.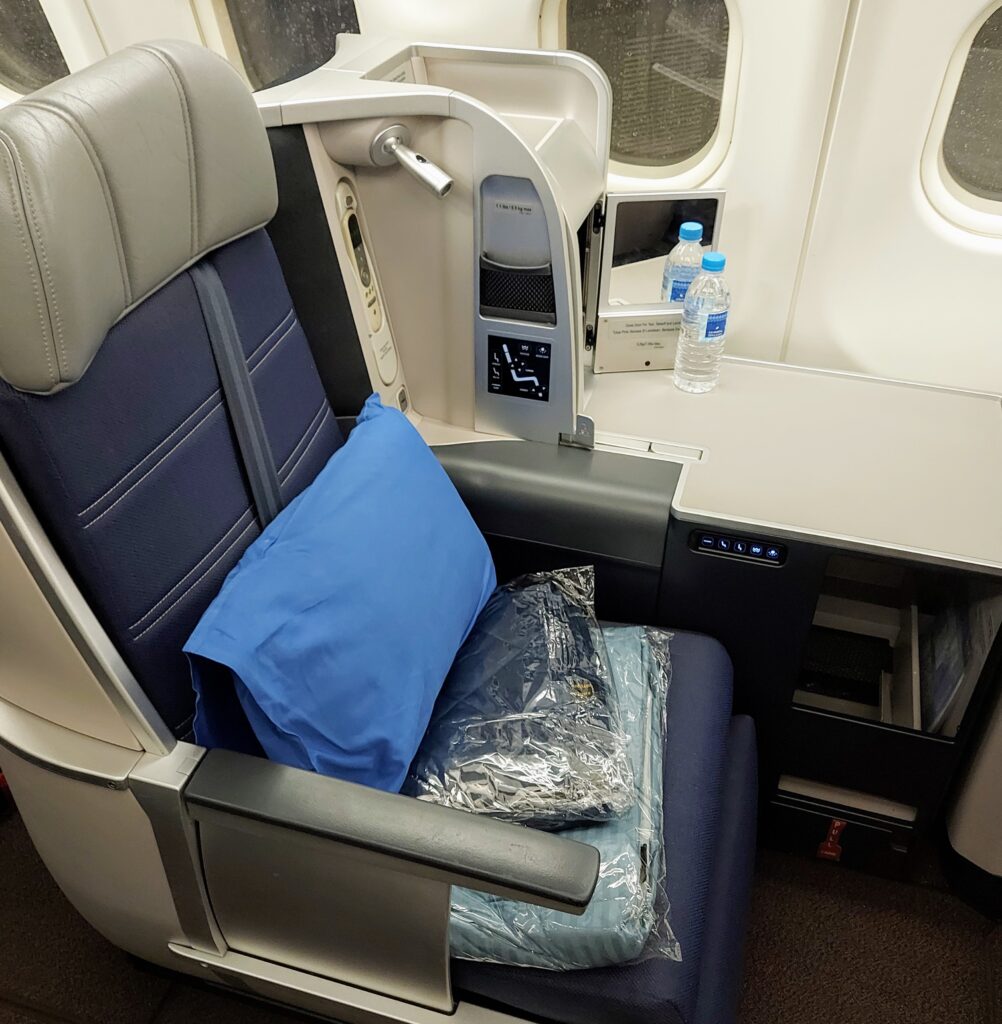 Onboard meanwhile, it was yet another elderly-looking Airbus A330-300 on offer, with the myriad array of different business class seat configurations – the much-vaunted 'throne' seat, the similar-but-not-quite-as-good 'A' seats that either sit in by the window or slightly out into the aisle (as directly above), or of course the seat pairs in the middle of the cabin that benefit from a locker and a slightly larger counter on one side – and finally, the seat pairs closer to the window that are the most exposed. 
Soft drinks (juices and water) were offered by the cabin crew once settled in – and I inquired instead for a glass of champagne. This was strange; though it wasn't proactively offered, a glass did indeed make its way to me a few moments later. Is this some form of attempted cost-cutting exercise? Why would you not showcase the best of your business class product early on, especially at your home base?
If it was attempted cost-cutting, it backfired quickly and badly as several other passengers' around me requested a glass of champagne, despite having already taken a juice.
As always, a mattress pad, blanket, pillow and bottle of water was left at each seat, with headphones deposited into the seatback pocket.
Once airborne, a drinks service commenced the evening, before – quite some time later – satay was offered. In fact, as you can see in the picture below, it was so much later that I'd also managed to finish both my glass of water and wine; neither of which was replenished with the satay. And so, I sat and ate it, delicious as it is, with nothing to help wash it down.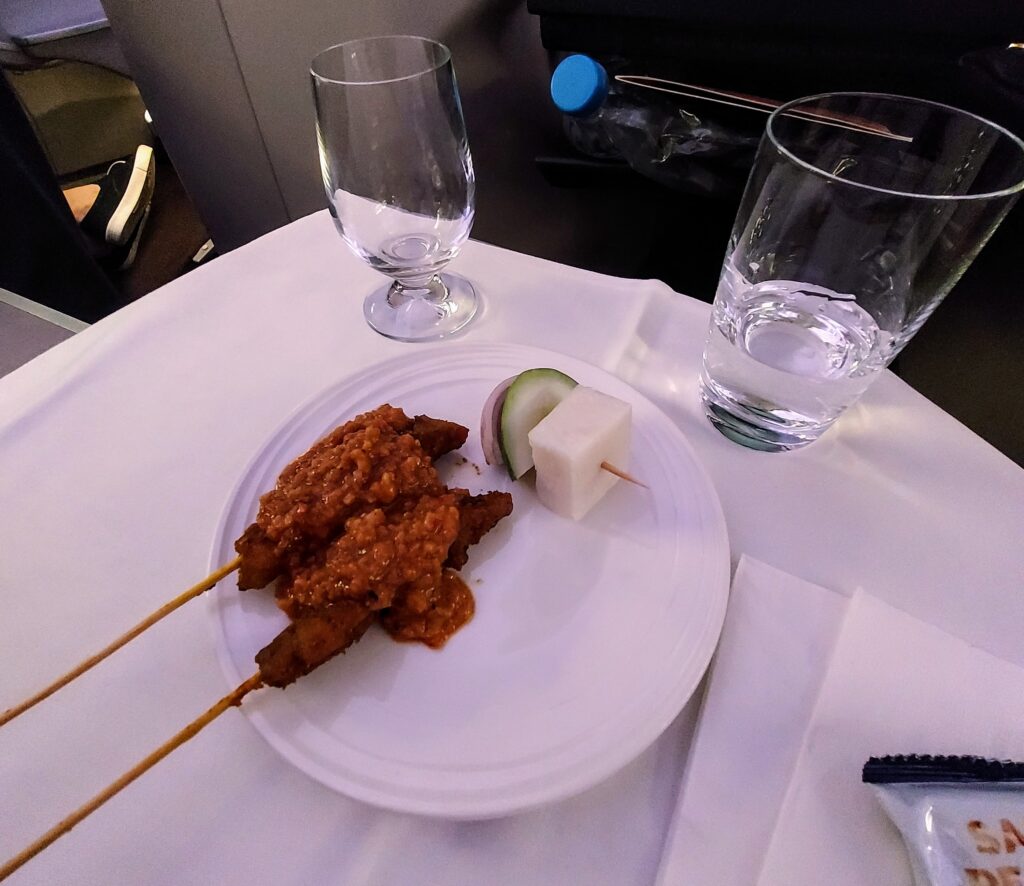 Thankfully, our crew changed aisles for reasons unknown, between the satay and starter and by the time the main course came around, the cabin manager now working our aisle was far more pleasant and liberal with the wine. Overall, I had no major complaints either to make about the meal and it tasted good, even if the beef was a little chewy.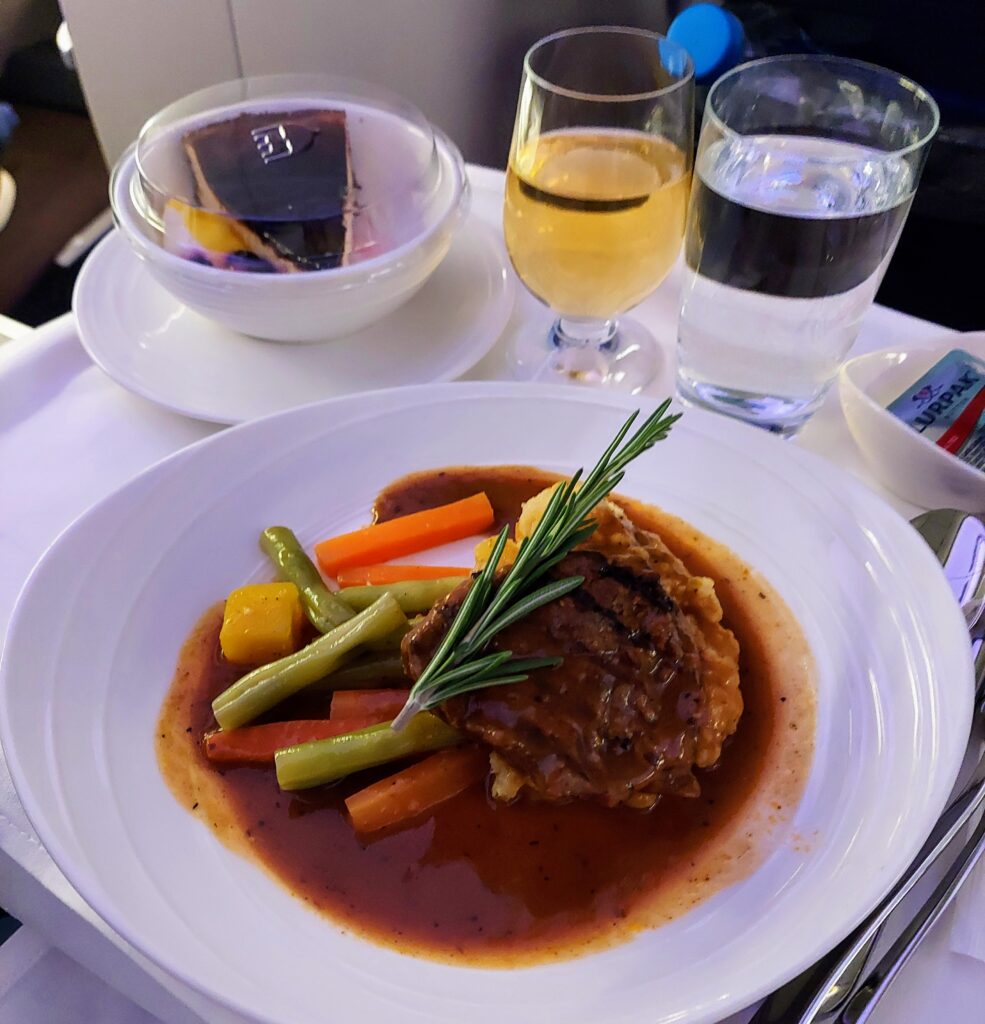 Once again, the positioning of the (and dearth of) business class toilets meant it was always easier to just the economy toilet to the rear of the business cabin and through the first two rows of economy. A very minor issue, but certainly not very premium either. 
One thing I will say, whether by virtue of age or what, but the seats are comfortable as beds and I had a lovely sleep of several hours before our uneventuful landing to Doha – which was absolutely packed!
Overall, I would do my utmost to avoid this Qatar Airways codeshare flight again in future – the experience, service and amenities are so inconsistent just on Malaysia Airlines generally to begin with, and especially so when stood up against the world-leading product Qatar Airways offers. Elements of Malaysia Airlines' product, like the lounge, the food and the surprising seat comfort go some distance, but the service inconsistency, apparent penny-pinching and just general experience differential from Qatar Airways means I would not risk booking this route again, even with Qatar Airways, in case I found myself bumped onto another Malaysia Airlines codeshare.