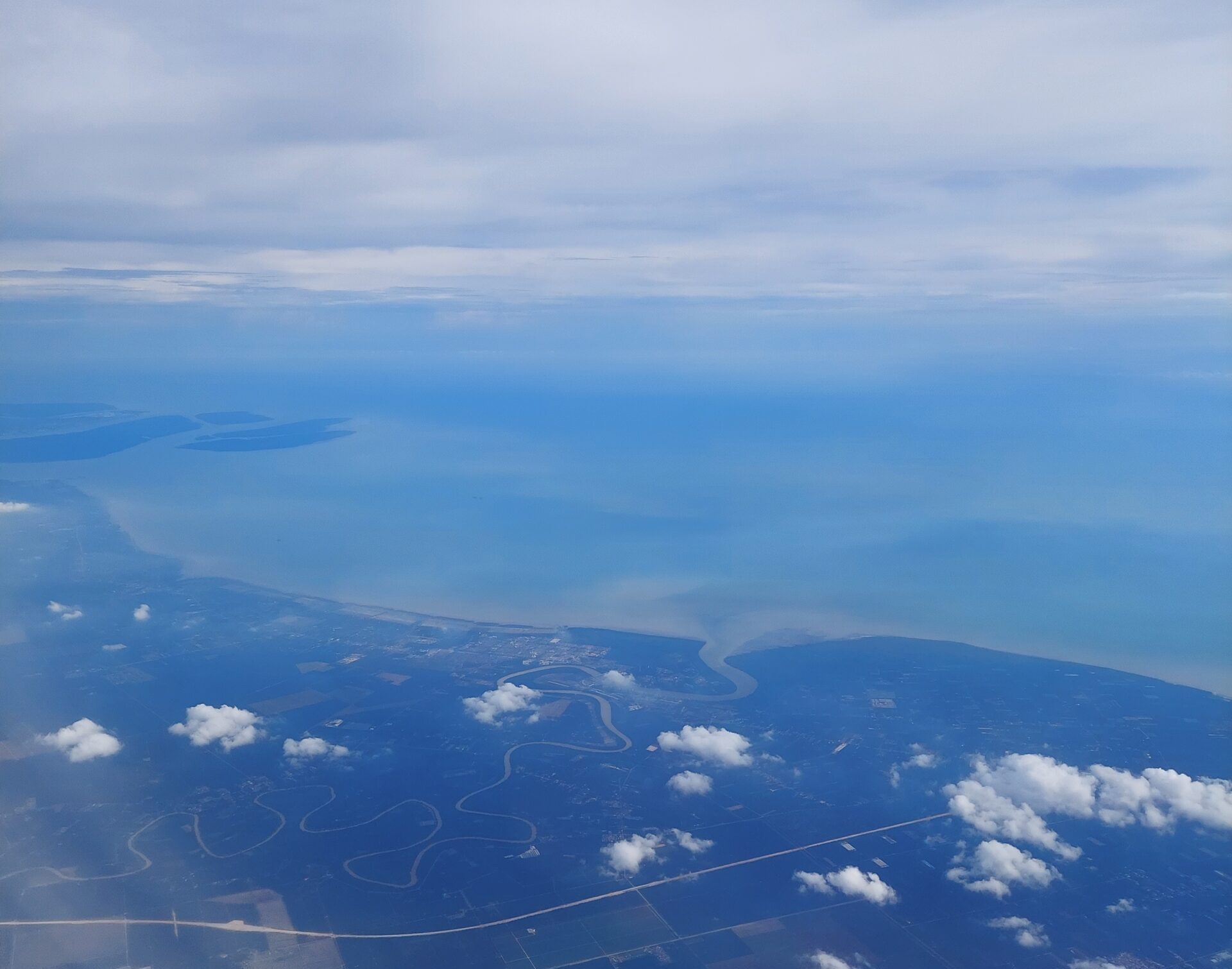 With Malaysia Airlines & Qatar Airways' recent, unexpected codeshare – and despite my very best plans to sample QSuites, Qatar's award-winning business class product – I found myself instead bumped from Qatar and on to Malaysia Airlines' (as indeed, did a whole plane-load of passengers) new MH161 service to Kuala Lumpur, operated by an ageing Airbus A330. 
Things got off to a rocky start on our flight – despite being rushed by a very determined handler from our Dublin arrival gate to the KL departing gate, the flight ended up being delayed by an hour, and then in 30 minute increments, until some 3 hours after departure time; when we finally got underway (and it was by now bright outside).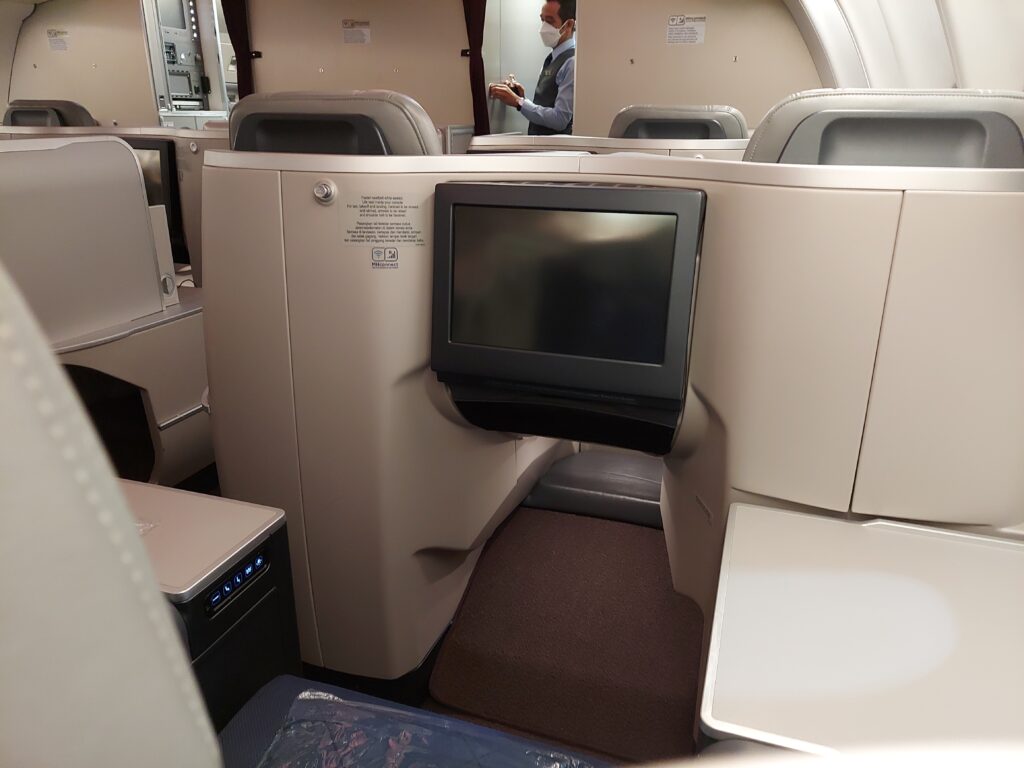 This did however give me time to pay a visit to the cramped, unexciting Silver Lounge South, the new home for Oneworld Sapphire members who haven't plumped for business class, or who have only gone for Qatar's lowest business class fare that no longer includes lounge eligibility – more on that another time. Suffice to say it was very forgettable and pretty awful.
Meanwhile, on Malaysia Airlines' service to KL, we boarded via airstairs from a bus – taking a moment to bask in the heat of the Doha morning. On-board, a selection of juices were being served (no champagne unfortunately, though I was promised some would be available at a later stage).
Malaysia Airlines' business cabin meanwhile, in my opinion, is not ageing especially well. The distinction between how plush and spacious the one-seaters are vs. the cramped two-seaters becomes more obvious as other airlines have all but abandoned this once-modern layout and product.
The furnishings and upholstery as well are now showing advanced signs of wear and tear, and in need of attention; little, but consistent details, like luggage scuffs along the plastic seat sides, the 'mood light' that just never stays turned off, or frayed fabric sticking out from the edges of the seat. Certainly no longer a modern or even particularly well-kept business cabin.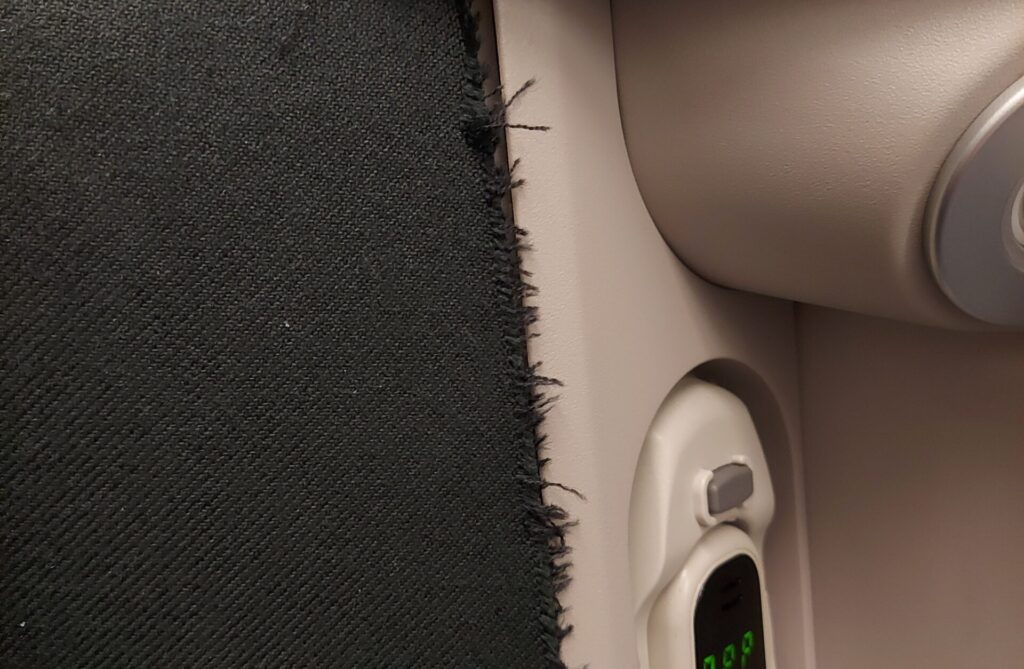 Anyway, once airborne, a glass of champagne did indeed present itself, along with a plate of two delicious satay served from a trolley where the white tablecloth was held on by a clipboard clip. Very classy. 
The layout of this particular plane is also unfortunate and only furthers the experience inconsistency and low-class feel – with one bathroom to the front of the business class cabin, and one other 'business class lavatory' to the rear, which involves going back through a few rows of economy. Despite being marked something like 'Business Class Lavatory', the one queue of both cabin passengers used both that bathroom and the one on the other side of the galley.
Following the satay and an offer of a refill, lights were dimmed and it was time to catch some shut eye. The seats are narrow, though because of the alternating seat configurations, some have more legroom or a slightly wider overall quarters than others. Nevertheless, the seat does recline fully flat and Malaysia Airlines provided a cozy blanket, mattress pad and amenity kit from Aspinal of London.
Overall, perhaps due to my earlier champagne-fuelled wakefulness on my flight from Dublin to Doha, I dozed off almost immediately and woke many hours later in time for the breakfast – though as I noted on my Instagram, can it really be considered breakfast if it's almost 4pm local time? 
Malaysia Airlines' don't offer dine on demand and the meal was served commencing about 2 hours from landing, which seemed unnecessary on a flight of this length where most business passengers were attempting to maximise sleep.
The meal consisted of fresh fruit slices (realistically more like 'lumps' of fruit), followed by a beef dish which, while tasty, seemed very pink on the inside. But, it did taste good.
Overall, the crew working on our flight were the best thing about it – pleasant, if constrained by service guidelines, and well-intentioned. Unfortunately an uncompetitive, ageing product that clearly needs a refresh on an old, significantly delayed, aircraft didn't help to bolster the mood.
In conclusion – taken by itself, this flight was unremarkable if a little disappointing for a business class experience. The cabin needs a bit of work, more thought put to the layout (especially the bathrooms) and attention to detail in terms of cleanliness and maintenance; and while the crew tried their best within their operational constraints, the lack of champagne on the ground, serving the second meal so early before landing, default giving only 2 pieces of satay, all came across as stark and clear cost-cutting measures unbecoming of a national airline; especially one being used to replace the award-winning Qatar Airways' product for codeshare passengers.
The sad truth of this review – customers, once daily as it stands, who have booked Qatar Airways' fares – are finding themselves unexpectedly being bumped onto Malaysia Airlines, to allow Qatar repurpose their aircraft elsewhere. And honestly, well intentioned as the Malaysia Airlines staff are, the business class cabin in particular is just a complete experience inconsistency with Qatar Airways very plush product, service, and amenities in comparison.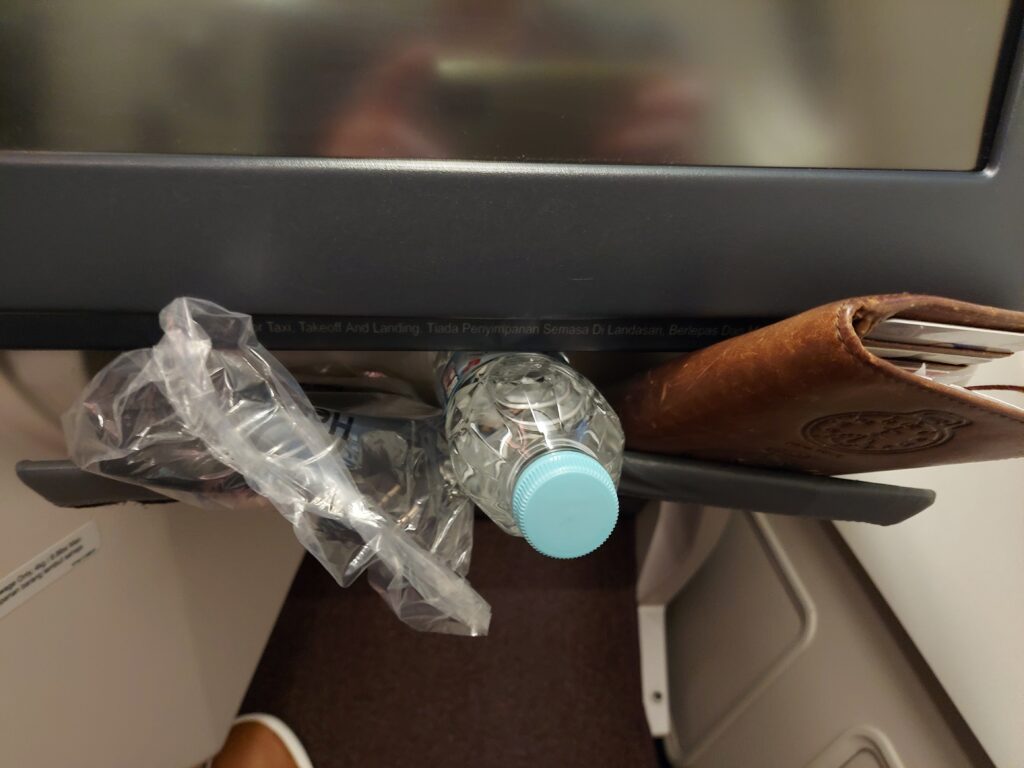 Personally, I felt somewhat cheated – and given that my fare was booked in January and therefore very reasonable, I didn't feel quite so bad. But I know for sure I would've found it a bitter pill to swallow if I'd paid up to the current Qatar business class fare levels, expected QSuites, and instead found myself on an ageing A330, with no champagne served on the ground, a 3-hour delay on an airline I hadn't intended to travel on, and pretty cramped quarters across a 5-across seating plan (depending on the row). To date, my BA points haven't been credited yet either – though they have from the Qatar segments.
Would I book this flight again? Yes, knowing full well what I was getting was more 'Business Light', and knowing full well that the difference in experience, opulence and product is night and day from their codeshare partner, Qatar Airways.