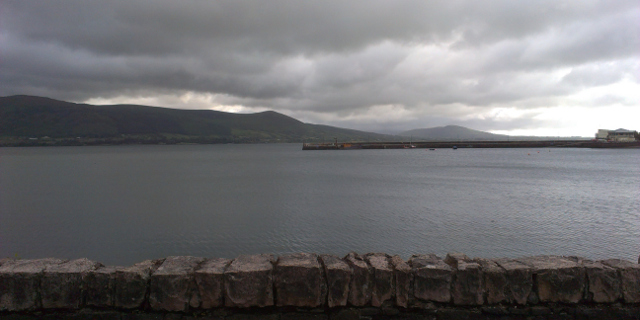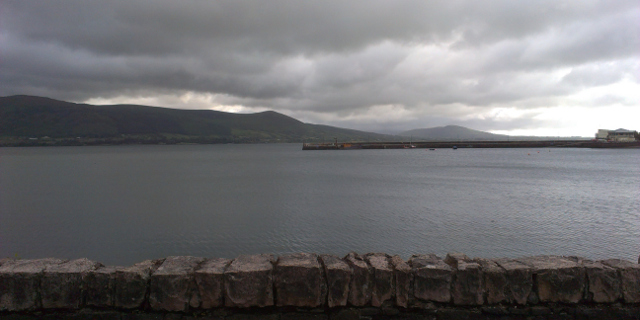 This stay kicked off a nasty set of weekends away from home for me, and I wanted so badly for this one to kick things off as well as they could. Work was paying and while any bill beyond hostel-esque levels receives a customary frown, this hotel was priced exceptionally well considering what it was building itself up to be with 'premium facilities', 'spacious rooms' and many other amenities.
Well as anyone who follows my Tripadvisor will know, all was not quite as delightful as I had really hoped. The setting no doubt is magnificent; a long read leads you through beautiful scenery and surroundings right up to the car park, just out the front of the hotel. Similarly, the reception is nestled in the old building. After a quick check-in, it was off to the room using possibly one of the slowest lifts I've ever used in my life.
I was on the top floor of the building. I'm going to be honest; the room was very 'standard', nothing local or special or particularly intimate about it; a hotel room, plain and simple. The bathroom, which I needed most upon arrival, was also perfectly fine and of decent size – but again, nothing amazing by any stretch.
The balcony looked nice but in a turn of unbelievably poor design or engineering, the door out to the balcony didn't actually open sufficiently to allow my egress as the roof at one point was set lower than door height, so the door scuffed to a steady stop along the roof, requiring use of excessive force to open it any further. How could this even be allowed to happen I wondered?
The gym downstairs however, while not winning any awards for being state-of-the-art of having any particularly new equipment was mostly fine for any workouts that aren't the preserve of a professional and I'd have no issues there. After a good workout of course, I hit the bar for a few pints and some food and that was actually the highlight; the staff were very friendly and the food really delicious. But that good run brought my luck to a finish it turned out.
As I settled into bed for a restful night ahead, gangs of both girls and guys turned up the volume and drunkenly alternated between screaming, laughing, shouting, crying and yelling. It was, as I say, literally outside my door and while they'd occasionally retreat to their rooms, it made no difference. Finally, sometime late in the evening they all finally concluded the discussion and disappeared downstairs.
No sooner had they vanished, than the music got going and was loud enough that even my earplugs made no difference; so loud in fact that I couldn't possibly tolerate this any further. I grabbed the phone, called reception and suggested that someone had ridiculously loud music playing in their room, but that I couldn't place where. This is supposed to be a country house, you know – relaxation, escape, that kind of thing.
Instead of informing me of his intended action, the receptionist instead told me pretty straight out that it was most likely the noise coming from the 'function', the noise from which easily travelled the full height of the building, although he'd check if it was a room anyway (it wasn't). How can any hotel, let alone one putting itself forward as this does, seriously charge guests any amount of money for such an unrelaxing sleep (that they know is likely in advance)? I was extremely disappointed.
The breakfast the next morning, while pleasant, went nowhere at this stage to make up for the noise of the previous night and it'd take a lot for me to want to stay there again unless I was assured of a silent night.