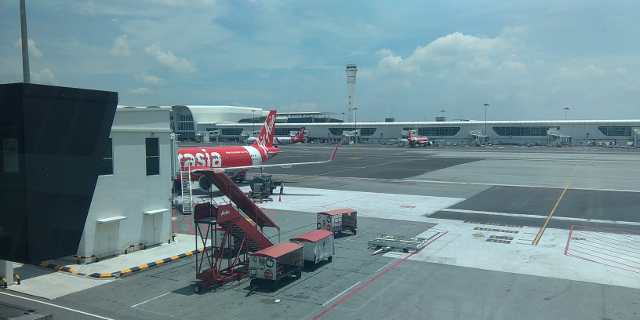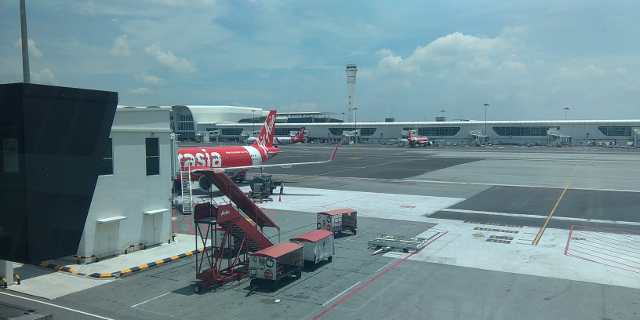 Over here in Malaysia, Labour Day's public holiday this year went hand-in-hand with Wesak Day and that could only mean one thing; it was time make a trip out of it, and having heard great things about Cambodia (and having still not visited), it was time to make hay while the sun shone. Last bank holiday weekend, we went to Penang by car and was the traffic wild or what; it took around 8 hours driving back without stopping for so much as a toilet break. My hands were stuck in the wheel-holding position for nearly the following week, while my bladder may have actually just turned to stone – but I could be making that part up. So, anyway, it had to be a flight this time.
We settled on Siem Reap, Cambodia to finally have a chance to see all the Angkor's they're hiding over there (Angkor Wat being probably the most famous that anyone knows) and even though I was perhaps slightly critical of their ASEAN Pass in my last post, we opted to go with AirAsia purely because for those in the not know, their AirAsiaGo Hotel & Flight bundling site really is a great option and has delivered us to many's an exotic destination for very little.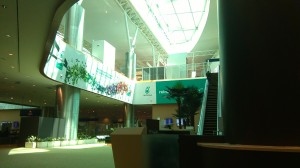 KLIA2, I'm sorry to say, just doesn't 'impress' me no matter what. Normally that's because of the sheer walking distances involved but this time around it was because I had safely established during the taxi journey that I'd already left all swimwear at home and so went scouring the outsized shopping centre they have before you get to check-in and would you believe it (because I couldn't), there is literally NOWHERE in this gigantic shopping mall of an airport, for a man to buy swimwear in advance of his holiday #businessopportunity. But seriously – there's all manner of shops you wouldn't need in an airport, there's even a sports store for goodness sake that has every kind of running short and skin-tight compression top for jogging/trying to evade muggers you might ever need and they don't stock swimwear. Is this is not an obvious product to carry in an airport, before departures?
Passing through Immigration, then Customs, I mentally prepared myself for the long walk to the gate. One thing I will give to KLIA2 though, and it's a big one; the choice of fast food and in particular fried chicken here in Malaysia is very unfortunate, mostly consisting of somewhat grubby KFC outlets. KLIA2, for anyone who enjoys a good fried chicken (and you might anyway, even if you don't like fried chicken, after you've walked so far to get to your gate) however houses a Popeye's Fried Chicken outlet beside the Sama-Sama lounge right before the double escalators down to the pre-security area. Probably because it's not ever very busy, nearly most if not all of the food is cooked fresh and it really is delicious; fast food that's actually so hot you have to wait a few minutes to even touch it.
I enjoy AirAsia boarding procedure, because it is chaotic enough not to include all this 'and now we'll have treble-gold rockstar mileage plus members to board, followed then by the double-platinum baby-carrying mileage plus members and then after that…' which can go on for an eternity as one or two people at a go saunter up to the boarding gate as casually as you like, but not so chaotic that the police have to be called and riots break out; more or less you can get up and queue whenever you fancy once boarding starts, depending entirely on whether you want to have your luggage in the bin above your head or have to put it somewhere else on the plane. That's literally it.
It goes without saying that the flight itself was uneventful. As I've said before, flights intra-Asia are just very beautiful and consider it a bit cliché, but they really are 'window seat preferred' where possible as in the space of the two or three hours you might ever fly within SE Asia, you pass such a wild amount of varying terrain, colours and ocean.
Back on solid ground, I'm going to spell out the procedure for arriving to Siem Reap a bit gently here and instruction-format, because from the experience of other friends and what we saw, help is not readily available to you on arrival otherwise. I had an e-Visa already but before you can so much as get into the terminal, you need to hand over your medical declaration form, where you'll have ticked 'No' to everything. In return, a very cranky officer (there'll be two, one either side of the door) will snatch it out of your hand, not look at it and then hand you a yellow leaflet to take to the doctor in Cambodia in case you get sick while there basically telling the local doctor that you're a foreigner who's probably brought something ungodly into the country.
Now the critical step. If you have an e-Visa, have every document to hand and your passport and continue straight. Nobody will be around to help you with this or give direction in the event of confusion – come on, you can do this. On the left meanwhile will be a few other counters to buy your visa on arrival if you haven't got one. Off you go with your US Dollars if you need to.
Now, the final level – I've no idea what's going on with immigration officers in Cambodia, but they were ALL the most aggressive unfriendliest people I came across during the entire stay. Honestly, they were a very poor reflection of the otherwise welcoming nature of the country, so prepare yourself for what will almost certainly be a grim encounter. In my case, the truculence and pent-up rage of the guy dealing with me was so strong as to almost prevent him for speaking to me, so in case this should happen to you, you'll be required (let me tell you in advance) to give a scan of your right-hand 4 fingers, followed by thumb, and same on left. Helpfully, the machine is more forthcoming with this information and highlights what it wants.
After all that, our hotel driver was waiting for us and the hotel? Well I'll come to that next time but let's just say it was nice to arrive…