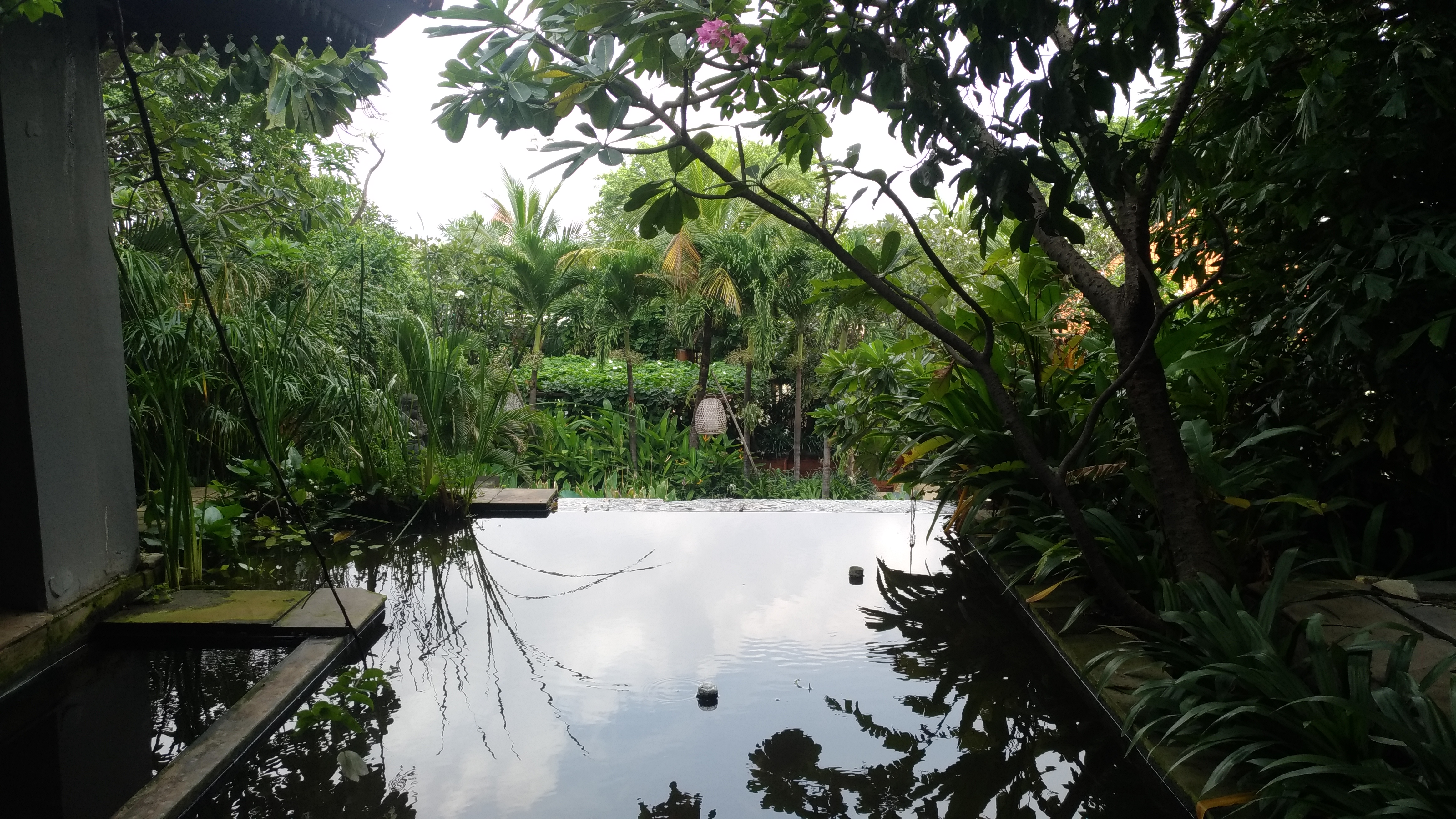 It's rare in recent years that I've stayed at a hotel that seemed to just completely suffer from a litany of back-to-back errors, and it's sad to say that it is probably in no small part down to me staying at mostly big-box chain hotels, where everything has been trained, drilled and planned down to the smallest detail globally across every property. So it's sometimes nice to see how independent hotels are getting on, and the first night in Surabaya seemed to offer that opportunity, before heading off on our long journey to Bromo the next day ahead of the hike.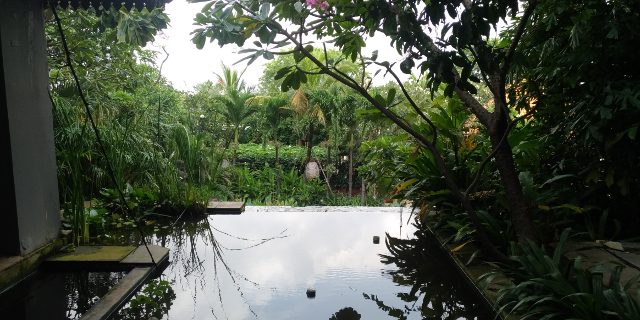 Bumi Surabaya City Resort bills itself as a 5-star 'exquisite accommodation' – and looking through TripAdvisor, I'm actually not sure what happened.
Arrival to the hotel, I find, often sets the tone for a stay and the tone, even upon arrival, for this stay was best classified as 'brace yourself'. There was a porter near the front door, but he was so busy trying to chat up the girl standing behind the concierge/taxi desk, that he literally couldn't be bothered so much as holding the door open for us or showing the way to reception. It was a pathetic welcome that seemed to suggest the hotel would be better off without the pair of them, so that at least guests don't have the misperception that the two of them were there to help any actual guests.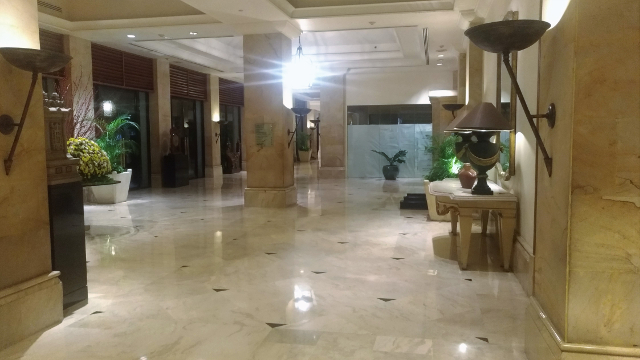 Moving along and check-in formalities were significantly more time-consuming than usual. In spite of being a 5-star hotel however, no welcome drink or face towel was offered – or even, you know, being told to go and have a seat while waiting. I've been offered more of a welcome backpacking in hostels when I was 17.
Our receptionist eventually let it be known that the room would have to be smoking, as there were no other non-smoking rooms available, despite that being requested. When I suggested that, along with myself, my clothes didn't fancy starting a trip smelling of 20 Marlboro, he kindly offered the 'disabled' room in the non-smoking section. Why not just offer that first? Topping off the warmth and hospitality received so far, there was no offer to send the bags up or even to show where the lifts were.
If you thought I was starting my post semi-aggressively, we haven't even got started yet, trust me. The lifts to begin with, all, do not park ever at ground floor so no trip in the lift from the ground floor will be wait-less. And if anything, by the time the lift arrived and we fumbled to try get access cards to work, we found ourselves all far higher than necessary.
First impressions of the room – the smell was not fresh, but stale and moldy, and I could only dread to think what the addition of the smell of tobacco would've done for the room. Overall the feeling was that they had decided to go for imitation 'fine furnishings' and wound up somewhere between that and haunted mansion; with an oversized ceramic urn taking pride of place between the entryway and the actual bedroom.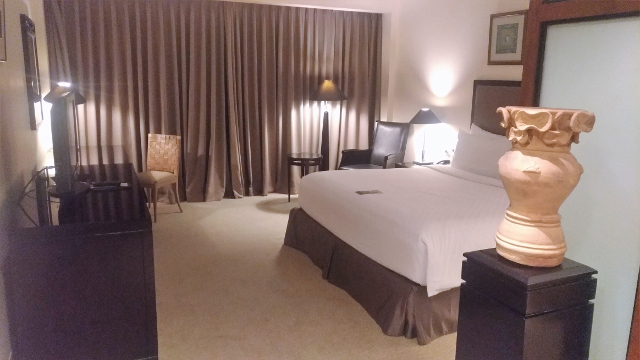 Into the bathroom meanwhile and the scene was one belonging to a property with decidedly less of a high rating. While reasonably clean, it was in poor shape bordering on bathroom abuse. The intent to make it accessibility-friendly had wound up with a sliding door that could be opened from the bottom (it had no rails to ground it), and stainless steel rails that looked more in place at a community hospital than a serious effort for those requiring accessible rooms in a 5-star property.
Besides, it would all have been for nothing ultimately as the shower head could no longer hold itself in place and any attempt to adjust it upward wound up with it just falling back down in an unhelpful position. The toilet bowl meanwhile, had numerous cracks on the inside – how does this even happen? I mean what would you have to drop into a toilet bowl for this to occur? The 'unloved' theme continued with a hairdryer that looked like something you could use to prank cars on a highway while wearing a high-visibility jacket, and a toilet roll hilariously stored on top behind the toilet – in an accessibility-friendly room?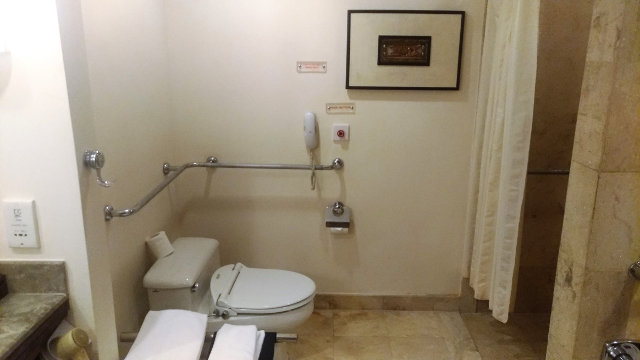 Topping this all off in the background, so that you can imagine the situation fully, was traditional Balinese music blasting away so loudly in the corridor, that it was very loudly and perfectly audible in the room. A silent nights' sleep seemed very unlikely.
Ordering room service proved to be the grand finale of the evenings' comedy. In spite of it, once again, being a disability-friendly room, those who actually required all those features of the room would at least have required mental tenacity and some degree of physical ability to go searching for the room service menu, because despite my best efforts on 2 full room-hunts, it couldn't be found. A quick call (it wasn't quick, they didn't answer for an age) later, and I was promised it would be dropped up immediately. It wasn't. So a second call ensued and when the menu was finally presented, the guy just awkwardly stood there waiting for all orders to be received.
Finally after a litany of errors, and with the music being turned down after demanding so a second time (don't worry, it was back on when I woke up the next morning), it was time for a sleep.
Redeeming factors; the breakfast was pretty decent once you could work your way through the labyrinthine-like setup, in which everything was arranged into stations that ran right around the building, in one corner, through the middle of an indoor dining room, and back out the other side. Inexplicably, the fried rice station, which I thought was probably the best is out by itself like an after-thought in the middle of the garden. But as I say, breakfast overall was pretty good.
Speaking of gardens, this is the second serious redeeming factor; they have very beautiful gardens, right out the front of the building and around the grounds. Seriously, if as much attention was paid to the service and the interiors as to the gardens, you'd have a serious 5-star local competitor.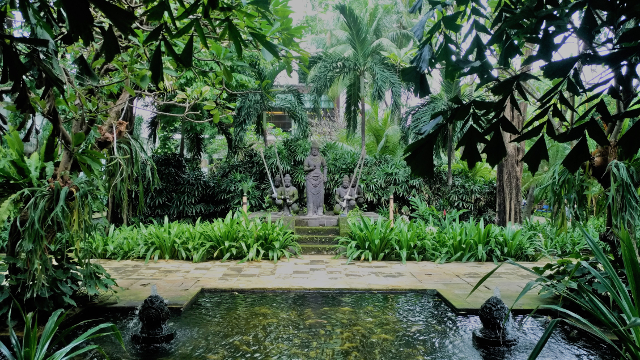 I braced myself for honesty if asked on check-out what I thought of the property – but of course, I was not. Instead, I was sent on my way once again without any luggage assistance or even the offer thereof. So final wrap-up; this hotel could have it all, it has the building, it has stunning gardens and it has location. But what it does not have is customer service-oriented staff whatsoever, nor does it have any level of attention to detail or commitment to doing the best for guests. As a result, I can't see a world where they will be able to obtain the same premium room rates as other international-brand (or good local) 5-star hotels, and are probably one or two more high-end hotel openings' away from having some serious need to look at their operations.