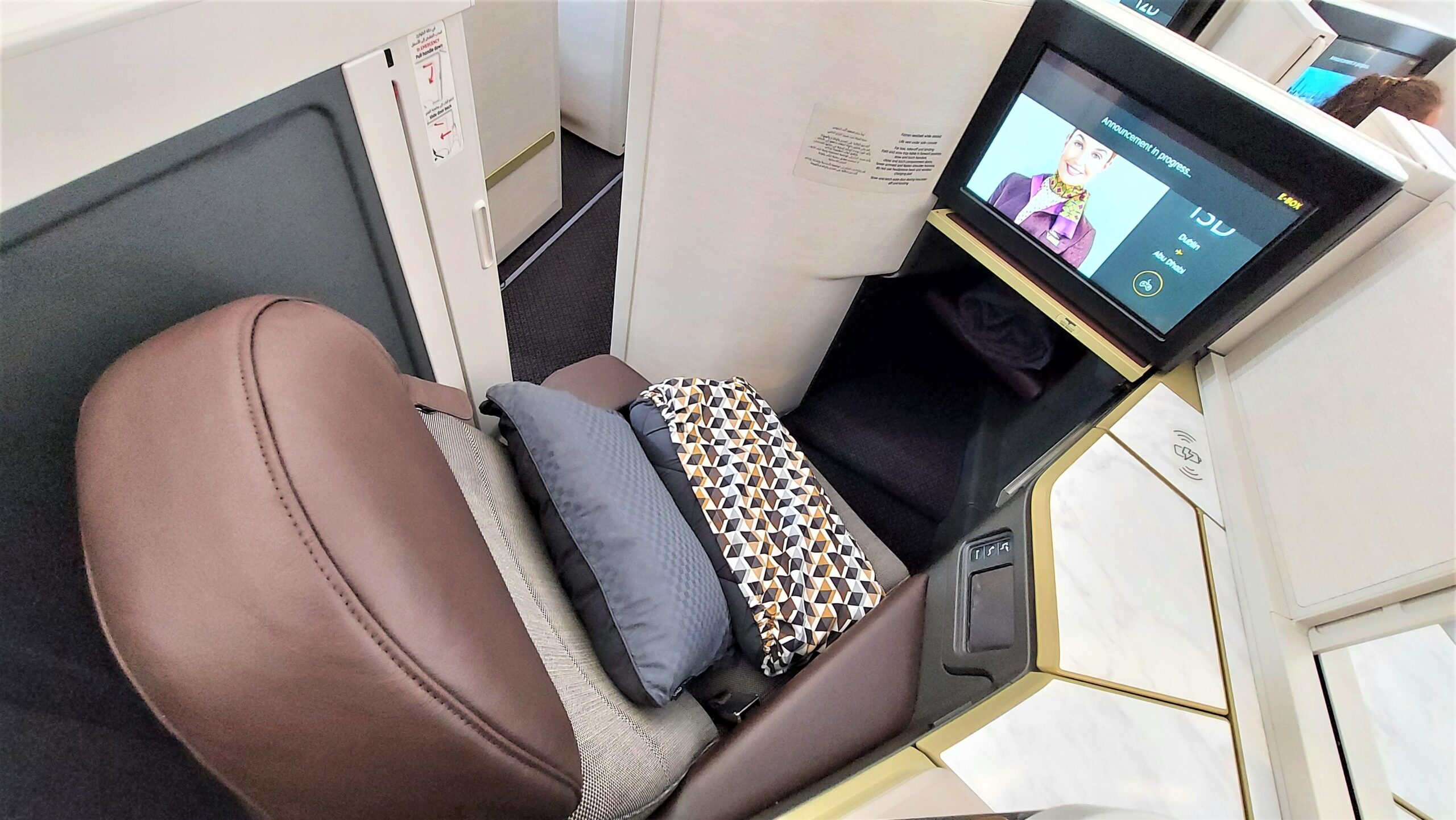 With global airfares still at eye-popping levels, we had to abandon our usual Oneworld love-in for this trip to Asia, and with great excitement, I booked an airline that took me to Malaysia the very first time, and whom I haven't spent time with, in several years – Abu Dhabi-based Etihad Airways!
This time around, for the very first time, we had the opportunity to sample their business class cabin and – as a very serious additional bonus, and by complete luck – one of their few frequencies to and from Dublin on the brand new A350. I love it when a plan (as it so often doesn't!) comes together!
Departure formalities and ritual lounge visit out of the way (which I'll review at a later stage – a much emptier Dublin Airport 'East Lounge' thankfully, than on my previous visit last year), and it was down to the gate where a sizeable crowd had gathered. Etihad use two airbridges in Dublin for the A350, but in Dublin this means business class boards from a different gate entirely, one closer to the Gate Clock bar.
On-board, and first impressions were extremely positive. I realize this is the same seat as British Airways is increasingly bringing on-stream, as indeed is Malaysia Airlines in time, among many others – but Etihad's furnishing and finish really make for a beautiful cabin.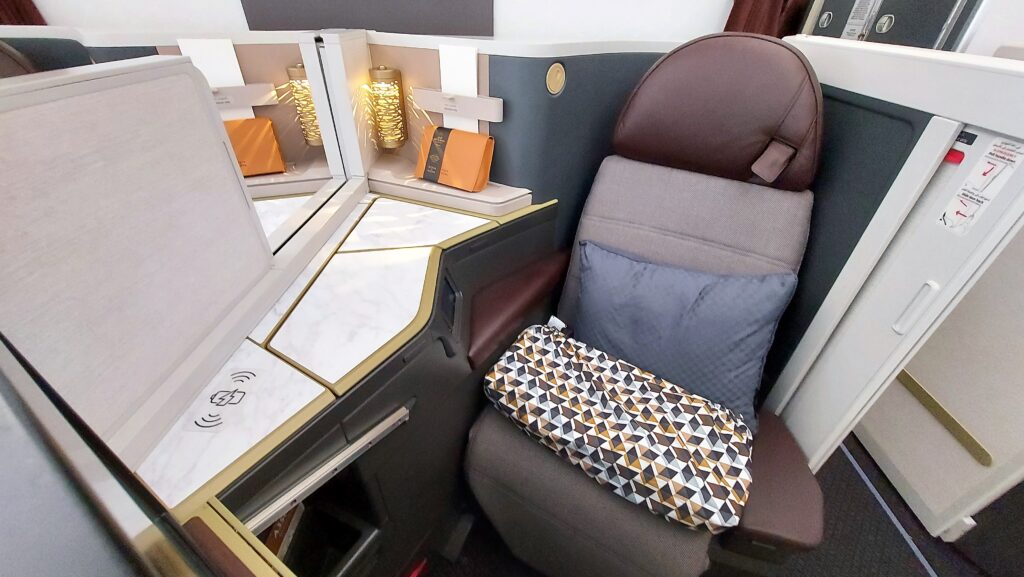 The seat is beautifully tucked in from the aisle, with the headrest alongside the partition and sliding door; and a heap of counter and storage space running alongside the seat on the other side.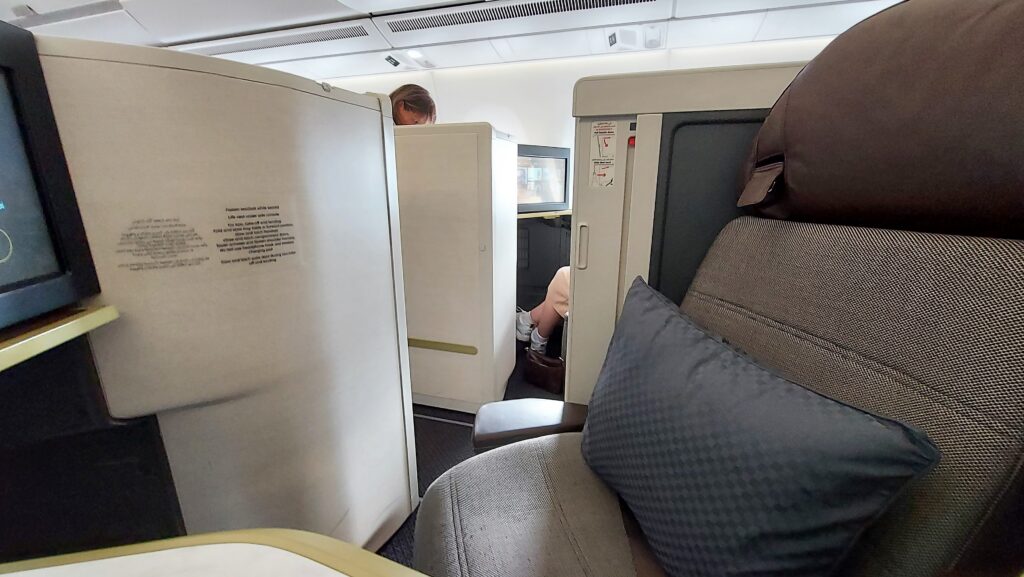 Waiting at the seat already was the mattress pad and pillow, while the duvet was perched atop the footrest. The seat itself meanwhile is very easy to control and wrangle into whatever position you desire, thanks to an intuitive touchscreen nested into the side of the counter.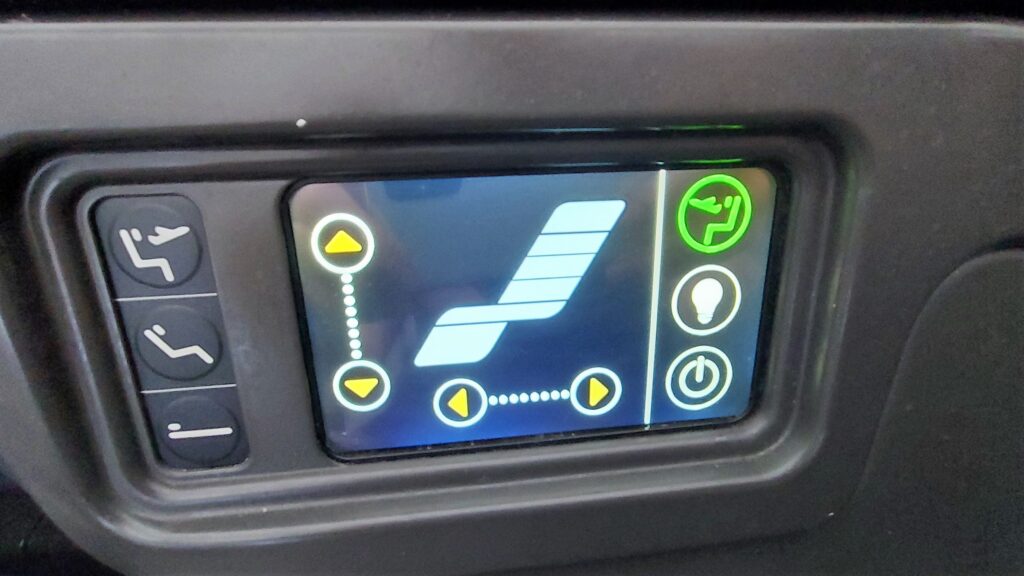 Speaking of the footrest, as a 184cm reasonably lanky individual, I had no difficulty finding foot space in under there. It's bigger than it may first appear (also helps if you take the mattress pad away before taking a photo).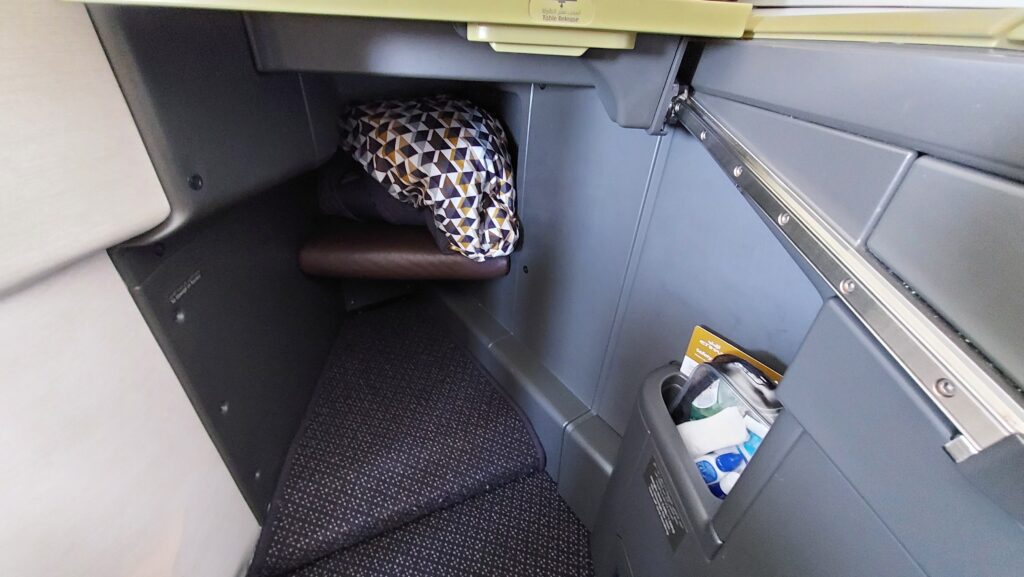 Overall, in terms of the cabin product, it is without doubt one of the most stunning – and functional – business class cabins I've seen to date.
Also, unlike many of the new business cabins I've seen lately, there is still sufficient intimacy in the middle seats to sit beside – and easily converse with – someone else from your party.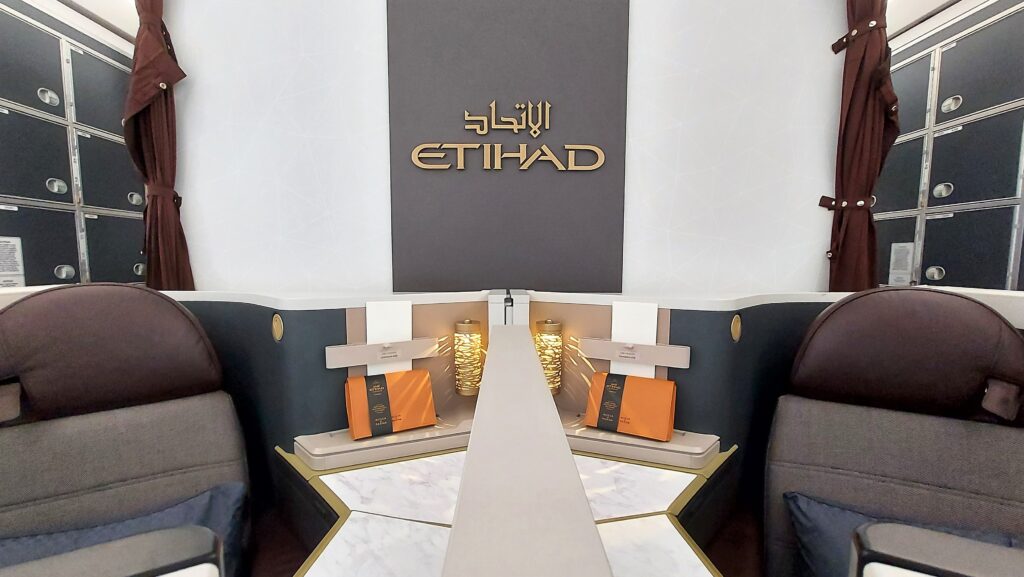 Service didn't hesitate and I was sipping a champagne on the ground (OK, sipping might be an ambitious term – downing, probably, would be more appropriate) in no time. Our crew came along either side of the aisle, introducing themselves and taking our preferred names along with a drinks order for after take-off.
And it was no joke – another champagne appeared at my seat very shortly after take-off, followed not longer after by what was a delicious meal. I went for the beef (proper name escapes me, but it was delicious), along with, what a surprise, copious glasses of wine. Refills were definitely not a problem and if anything, I had to call a halt to proceedings myself in order to get some sleep.
Soon it was time to pull the seat door closed (very easy, though note the crew do have to unlock it manually after take-off in order for it to be functional) and sleep. Allegedly I had such a good sleep that it was almost impossible to wake me up before landing – but thankfully I did, and just in time for – yes – more food and drink. This round, a very delicious steak sandwich.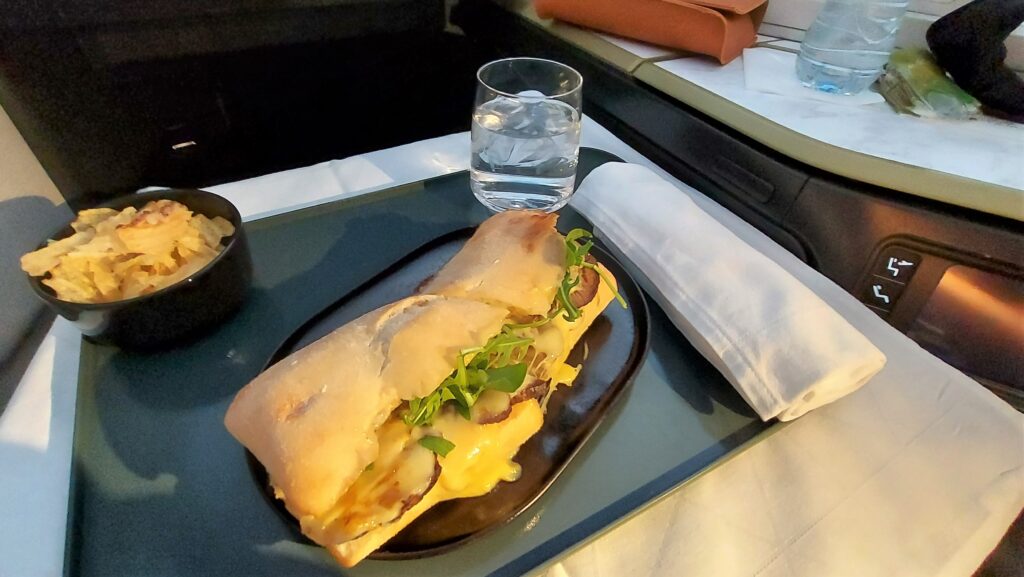 Though it's a 7-hour haul to Abu Dhabi from Dublin, you really wouldn't have felt it – before long the cabin was being prepared for landing, I was wondering how the time had passed so quickly, and how many drinks I could manage in the lounge (the answer ended up being none – in a bout of self-imposed detoxification!).
Overall, Etihad's A350 business class, from Dublin to Abu Dhabi, is an outstanding way to fly – and certainly one of, if not the, nicest business cabins I've been in. It was one thing to think how could I ever do economy again, but now even doing another business cabin seems a bit of a shameful downgrade.