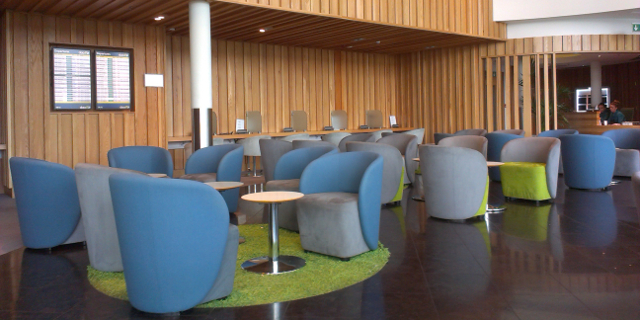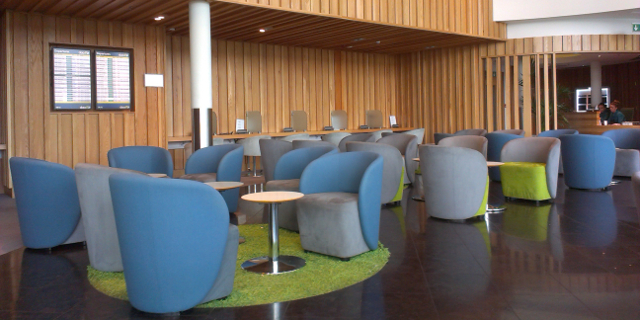 Since I started out travelling heavily, originally through backpacking and what you might call 'extreme' budget travelling, through to having a bit more cash and being slightly more relaxed in my travel plans (and also swearing never to fly Ryanair again), to the present day where both work and personal life demands a higher-than-average amount of travelling, I always faced airline frequent flyer programs with a high level of distrust and disdain.
My first effort was with Air Canada's Aeroplan – useless and besides, I came to loathe AC (haven't been back). Next, I tried BMI and clocked up Silver status, but shortly thereafter they became cheaper and cheaper and less relevant to me living in Ireland, until they were bought out. I was moved unceremoniously onto the BA Executive Club (still am, on Blue, which basically means nothing), where I promptly cashed in all the miles on a hotel in Singapore for a few nights. My home carrier, Aer Lingus offered folks like myself a chance to move over to them and 'keep' BMI status a few years ago so as we faced moving back to Ireland after the year in Germany, I jumped, in spite of my hatred of such programs at that point. Sadly, having logged in earlier, I see the day has finally come where this too has reached its end…
 
To give them credit, I am living in Malaysia now and haven't flown with the airline since last November, when they took me to London to head on back out to KL.
But what of my hatred for airline status and programs? Mellowed, considerably. Sorry to say that I still find a disproportionate amount of the 'regulars' in lounges and scrambling to be up front at the top of the queue at the gate happen to a bunch of self-important pains in the arse, but at some point I came to realise that, once you don't get too into the whole 'my status is X, therefore I am more entitled to be further in the queue/take the last orange juice carton in the lounge/etc. than you are', there are a lot of benefits that make it so much better for the regular traveller.
Lounges are what most people think of, when you think of frequent flyer programs. Personally, I always associated them with hideous carpets, stuffy business-types in suits, and an entrance policy rivalling any nightclub. And honestly, quite a few lounges are a bit like that, but there is no denying that when you have to be at the airport these days hours in advance, and most are otherwise covered in shops that you can find on the street all over with as little seating as possible, there is something undeniably pleasant about having somewhere library-quiet that you can chill out, use the WiFi, and even grab a beer.
I noted most of the lounges over the few years also had showers, but since I tend not to arrive to the airport already unclean, I never made use – though I can see how it would be useful.
Priority Check-in and Security. Again, I can see why regular passengers don't like it (including myself) as you stand in a 100-plus long queue for a common check-in area amongst other passengers who aren't flying until midnight, only to be later stuck behind them at security again as well. Similarly, the business-types I referred to earlier, seem to frequently make use of these priority services to arrive as late as possible and then make a big fuss over luggage allowances. But for the average, normal, rest of us passenger, this is another serious deal-maker. I can't count, especially at Dublin Airport, how many times the priority security line saved us at least 20 minutes. Of course, realistically, the airport should have enough staff on to keep this from being necessary, but let's be honest, that doesn't happen anywhere in the world anymore.
Most airlines (as did the allowance on Gold Circle) permit you to board first but honestly, I always felt a bit awkward marching up to the front of the line – except when it had a separate queue already made – and then demanding to be let in. I did twice; once because I was in a front row and knew failure to get on early would give my hand-luggage a problem, and two, travelling out to Malaysia; the agent however (and this does happen) gave me the look of stuffy business-type contempt and insisted I check in my hand luggage, even though I'd used the same bag many times before and even her colleagues didn't think it was at all necessary. Anyway, as I say, that was it – but yes, maybe it's an advantage if you can't stand for short periods of time or have an unusual need to be seated first.
So, what now for me? The 2 years has been good, but continuing in Asia will be a bit tricky – for going home, I have Etihad Guest and the Miles & Bonus from Aegean Airlines, as well as the BA Executive Club for Oneworld trips home – and of course, my home carrier's Gold Circle for when I head home eventually and can try to get myself re-acquainted with Dublin Airport once again.
What's your take on Airline Frequent Flyer Programs? Have you used any of them?