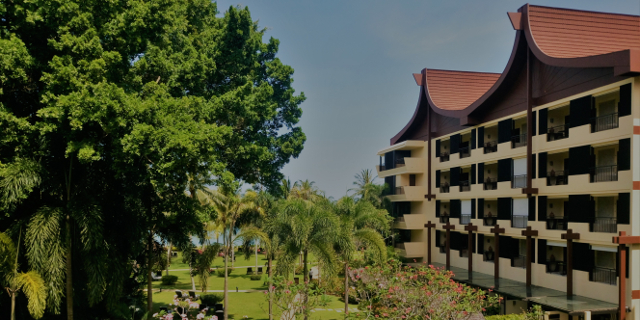 Back to Shangri-La; Rasa Wing, Rasa Sayang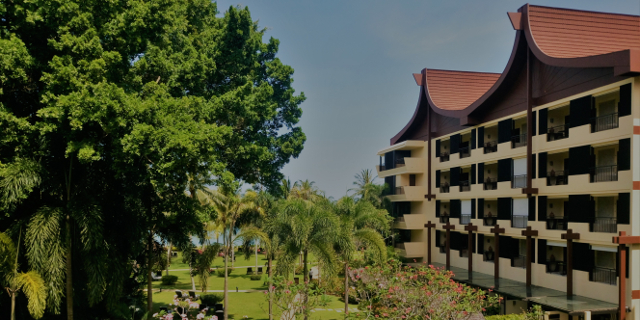 After a brief two month break, my need for another weekend getaway from Kuala Lumpur – my principle way of breathing clean air and hearing nothing but silence – took over.
I've always wanted to give the Rasa Wing of the Shangri-La Rasa Sayang in Penang a go, but usually the price is so prohibitively much steeper compared to the other Garden Wing rooms, that it's just never happened.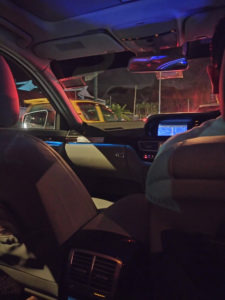 This time around though, it all worked out in my favour and it was time to check out the comforts of the Rasa Wing. First things first was the absolutely epic pick-up; I actually booked some kind of Toyota (you'll remember last time, the transport to the hotel was a bit lacking) but wound up, first of all, with decidedly better service in the airport arrivals area before being led out to what could only be described as the nicest car I think I've ever been in in my life. Seriously, I wouldn't normally begin a hotel review with a review of the car that drove me there, but this was unreal. The seats reclined, it smelled brand new and a bit of me wished the traffic would be worse for the one hour-plus drive.
Shangri-La does consistency and service very well and it's what keeps me generally coming back. This time was not much different with check-in formalities done in seconds and straight off to the room. Of course it takes a fair bit to impress me at this stage, but the room – what can I say. It was bigger than my apartment to begin with (actually, I think just the bathroom alone was bigger than my apartment) and even in the lateness and dark of the night, I almost wanted to go navigate around every piece of furniture in the room and take it all in. I didn't though of course, that would have been weird; instead I unashamedly went for the fruit bowl before standing out on the balcony listening to the waves in the distance and probably looking half-mad to anyone who passed by.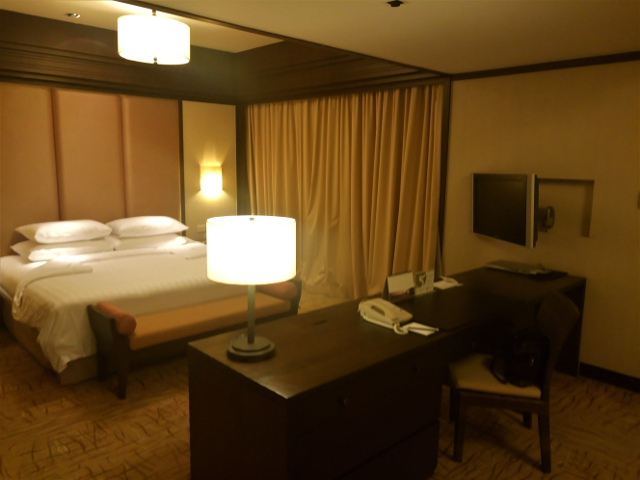 Next morning I woke up feeling fresh, lively and determined to use every last Rasa Wing privilege! First of all, breakfast. Breakfast is served in a different restaurant to the Garden Wing. To be honest, I was in two minds about this because the Rasa Wing breakfast is served in a fully-enclosed air conditioned room which, while lovely, removes the opportunity to sit outdoors and hear the sea and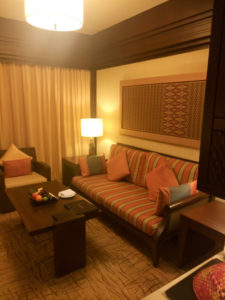 the birds of the other venue. On the other hand, it's like an all-you-can-eat (or as much as you can eat before feeling ashamed of your insatiable appetite) waiter-service buffet spread. Basically there's a menu but you can sort of do what you want anyway; tell them how much of whatever you want, or if you'd like 2 courses, or whatever. In my case, the waiter on the first morning figured out I either had worms or had a stomach like a bottomless pit and kept insisting I try something else – until I almost waddled out of there.
The Rasa Wing also enjoys its own pool with unlimited soft drinks and juice. OK, let me be real here, the pool was very pleasant but during my visit was perhaps a bit 'busy' let's say. In other words, it was so busy in there that we ended up taking a dip but otherwise sitting outside at the lovely garden area pool chairs. Trust me, getting the picture below took some effort to make it look this calming – but it wasn't really a big problem either as the area in the gardens have so many deckchairs and was so much more peaceful anyway that I was more than happy to just be parked there all day.
There's also a complimentary afternoon tea. Incidentally, I don't really like tea so went for coffee instead. The tea tray is pretty delightful and definitely appeals to the clientele the Rasa Wing seems to enjoy. I must admit, some of the items weren't for me, but overall it was pretty delicious and very nicely put together with offers of coffee refills and whatever else you wanted throughout.
Moving along to one of my own personal Rasa Wing privilege favourites; cocktail hour. I, as you know, love value for money and generally at cocktail hours what I see a lot of is waiters deliberately going as slowly as possible to temper your drinking, or else things 'running out' very quickly. I am delighted to report that no such things happened during this cocktail hour; the drinks flowed and were topped up with the speed that I love to see.
OK, so let's hit the downsides. As I say, the pool I could take or leave and would be OK with the other Rasa Wing privileges and not having access to this pool. My only other gripe – which was very UN-Shangri-La was some dispute over late check-out. Basically at the time I checked in, it was reconfirmed I'd be leaving at 3pm and since I'd already e-mailed requesting late check-out, I presumed this was now the reconfirmation. No, it wasn't, it was them just saying you'll be leaving at 3 (but not saying, "but you'll be checking out at 12, because we need the room"). So it turned out on the last day that during a very, very cursory ask at the reception desk around 11.30 that no, the room was not available for late check-out and it had to be vacated post-haste. In fairness the afternoon tea etc. could still be availed of, but this was very poor communication that I don't expect from somewhere of that calibre.
Sadly though as always, 3pm finally rolled around my only consolation was to see that absolutely amazing Mercedes parked out front once again, ready for my out-of-this-world trip back to the airport.
Would I go back again? Well, yes, of course, I've been there now twice so far in just a few months but the real question is would I do the Rasa Wing again? The answer to that is yes I would without a doubt (even with the pool brimming with people), though it would be nice to actually get the late check-out next time 😉